Should I Wear Sunscreen Under My Workout Clothes?
I only put sunscreen on the uncovered parts of my body, but should I be using it under my clothes, too? How well do my clothes protect me against the sun?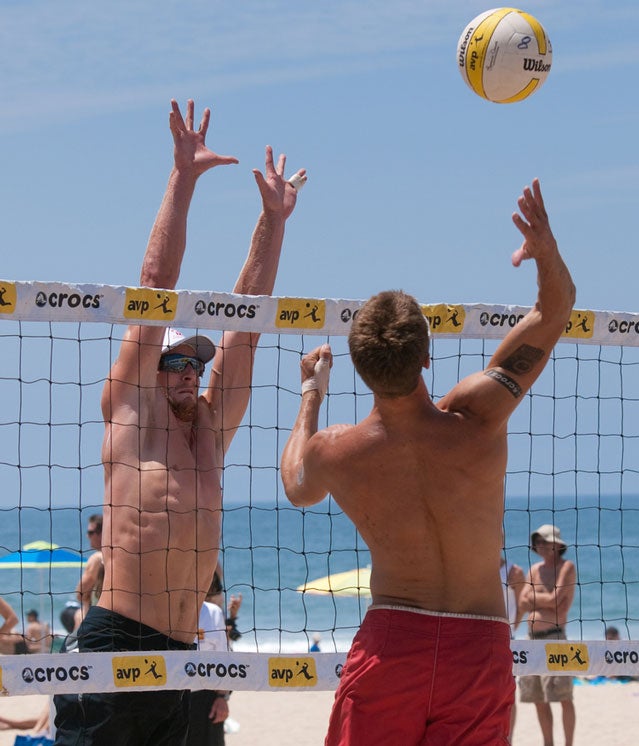 Photo Works/Shutterstock(Photo)
Heading out the door? Read this article on the new Outside+ app available now on iOS devices for members! Download the app.
It depends on what you're wearing and how long you're going to be in the sun. It also depends on how often you wash your clothes.
While most fabrics provide some protection from the sun's damaging ultraviolet rays, not all clothes are created equal. A garment's color, stretchiness, condition (new or worn), thickness, tightness of the weave, and whether or not it's wet all play a role in how well it guards against the sun.
In general, lighter colors and cotton provide the least protection, while darker colors and polyester provide the most. But even that's not always going to be true: Researchers have found that getting linen, viscose, and polyester fabrics wet significantly ups their sun protection abilities, while soaking cotton and polyester has the opposite effect. And just about every fabric becomes better at protecting against the sun after multiple washings; in one study, researchers found that just five trips through the wash with a detergent containing a bleaching agent like Tide With Bleach upped the sun protection of a cotton knit shirt by 506 percent, from a UPF of about 13 to 68.
And that brings us to UPF. It stands for "ultraviolet protection factor," and it's the sun protection rating system used for clothing—it's similar to SPF in sunscreen. The Australian government developed a standard for testing the protection factor of clothing in 1992 to help combat against an epidemic of skin cancer in that country, according to Sunaware.org. The U.S. adopted the Australian UPF rating system later that decade and only gives it to garments that earn ratings of 15 or higher and whose manufacturers have paid for testing. A garment granted a UPF rating is supposed to retain that level of sun protection through two years of the "normal seasonal" use, or about 40 launderings and 100 hours of ultraviolet exposure.
And that brings us to your original question. If you're playing beach volleyball in your favorite white cotton tee, which probably has a UPF of about 5, then yes, you should apply sunscreen underneath it. (Apply your sunscreen at least eight minutes before you put your shirt on, so as not to decrease your sunscreen's SPF, say researchers.) If you're going for a long run in the sun, you might want to forgo sunscreen, which you could sweat off, and reach for UPF-rated technical clothing instead. It's all up to you. 
Lead Photo: Photo Works/Shutterstock
Trending on Outside Online