Gear Guy
What Are the Best Growlers for the Outdoors?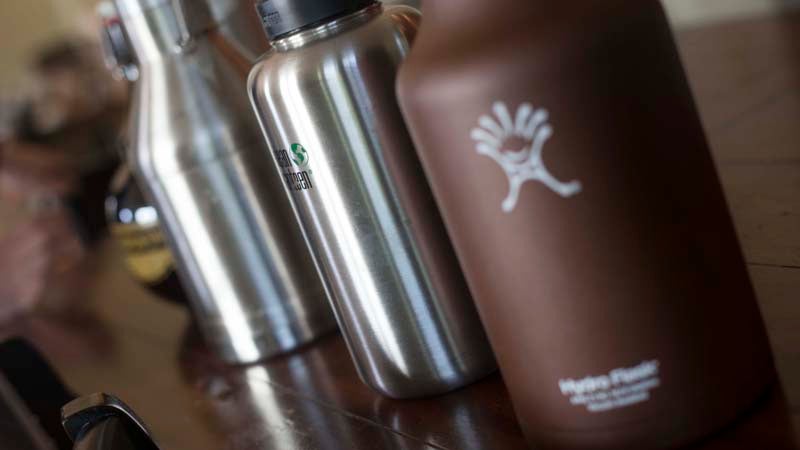 Heading out the door? Read this article on the new Outside+ app available now on iOS devices for members! Download the app.
Craft beer and outdoor pursuits complement each other perfectly. But just as we battle the elements to summit a mountain, we also battle the elements to keep good beer cold when we take it outside.  
So while sun and warm weather are great reasons to crack open a cold one, they're also a great beer's worst enemy. Enter the growler. Camping with a 64-ounce growler is a great way to minimize waste and enjoy four pints of delicious beer off the grid—as beer was meant to be consumed.  
The following three growlers were designed by water bottle companies that specialize in outdoor products, so it makes sense that they perform well as adventure beer carriers. Here's how the growlers stacked up when we put them to the test. But first, a word about the review process.  
The Test
We filled three stainless steel growlers and a glass growler (our control) with Caldera IPA at 9 p.m. We then let them sit outside all night (temperatures averaged 37 degrees) and throughout the following day (temperatures averaged 75 degrees.)
At 6 p.m. the next evening—a reasonable time to test and taste a few growlers' worth of beers—we tested the contents of those vessels for temperature, taste, and carbonation. Full disclosure: while we were thorough, we are not scientists and as such did not test this in a lab under strict scientific guidelines. 
Instead, we used a meat thermometer to check the beers' temperatures and we tested carbonation by counting bubbles per minute. Then we drank the beer.
The Control ($13)
Description: This brown-glass growler from one of my favorite breweries has been my staple growler for more than four years.
Capacity: 67.7 ounces
Temperature: 75 degrees
Bubbles per minute: 160
Taste: Even though the glass was dark, the sun still managed to completely skunk this beer after it had sat out for 11 hours. The result was warm, skunky, and undrinkable.  
Takeaway: Don't leave one of these outside in the sun, it will kill your beer. But you probably knew that already.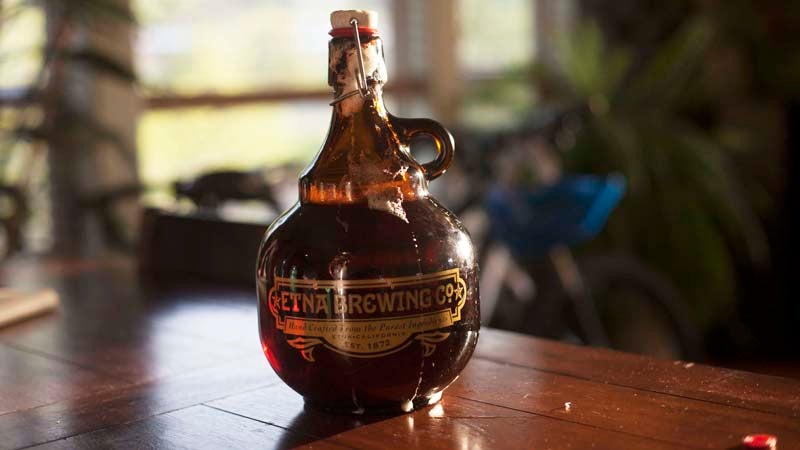 Klean Kanteen 64-ounce Stainless Steel Wide-Mouth ($33)
Description: This fat growler was the least expensive and easiest to clean of the bunch, thanks to its bulbous design and large opening. It does not have a thermo-regulating story, but the interior is lined with 18/8 food-grade stainless steel. Klean Kanteen markets this as a water bottle that can hold other beverages.
Capacity: 64 ounces
Temperature: 76 degrees
Bubbles per minute: 84 
Taste: While the beer got about as warm as the stuff in the control, the Klean Kanteen kept it way less skunky. The stainless steel blocked enough sun to make the beer salvageable after we'd re-refrigerated it.
Takeaway: The wide mouth on this growler filled well, but it doesn't have a great seal. The bartender and I wrenched on the lid for a while before we were able to prevent a small stream of suds from leaking out of the top. That said, Klean Kanteen doesn't market this as an insulated growler, so make sure to keep the liquid inside on ice.
Miir ($59)
Description: This double-walled, insulated stainless-steel Miir growler had a clamping lid that we loved because of its modern take on a classic growler top. These growlers are currently on presale and won't be available until late June. For every growler that Miir sells, it donates a portion of a well that will guarantee clean water to a person in need. The growlers come with a bracelet that you register and can use to track the impact of your purchase.
Capacity: 64 ounces
Temperature: 46 degrees
Bubbles per minute: 185
Taste: The beer tasted like a proper IPA. It was by no means flat, tasted as we expected, and it was at a nice, drinkable temperature.
Takeaway: This insulated nearly as well as the Hydro Flask, but a leak where the wires attached the lid—a defect Miir noted and told us it would fix before the growlers ship in June—made it considerably worse at maintaining carbonation. But this was my favorite growler aesthetically. Plus, Miir does us all a favor by making beer drinking feel noble thanks to the company's transparent philanthropic purpose. This is going to be my go-to growler for summer barbeques.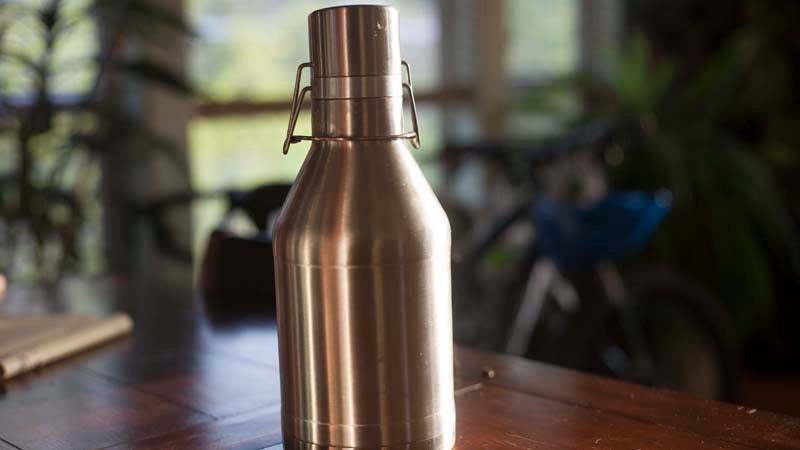 Hydro Flask ($49)
Description: The Hydro Flask is double-walled like the Miir Growler, but features extra thermal-regulating qualities thanks to a powder coating around the exterior. The threaded lid is also insulated to maximize coldness.
Capacity: 64 ounces
Temperature: 45 degrees
Bubbles per minute: 520
Taste: The liquid from the Hydro Flask tasted the most like a beer straight out of the tap. We were blown away at how cold and carbonated the IPA remained in this growler after 11 hours in the sun.
Takeaway: The Hydro Flask performed the best when it came to both temperature and carbonation regulation. This is going to be my go-to growler for hot river trips, or really any time I need to leave beer outside of a cooler for an extended period of time. The beer from this flask tasted so good, we used it to pour our own celebration beers after finishing the test.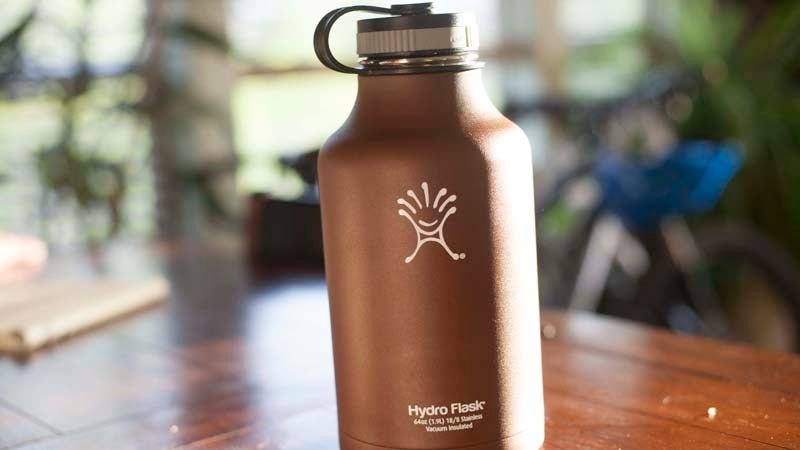 Trending on Outside Online