Hawaiian Telescope Construction Begins Amid Controversy
Opponents say project imperils natural and cultural resources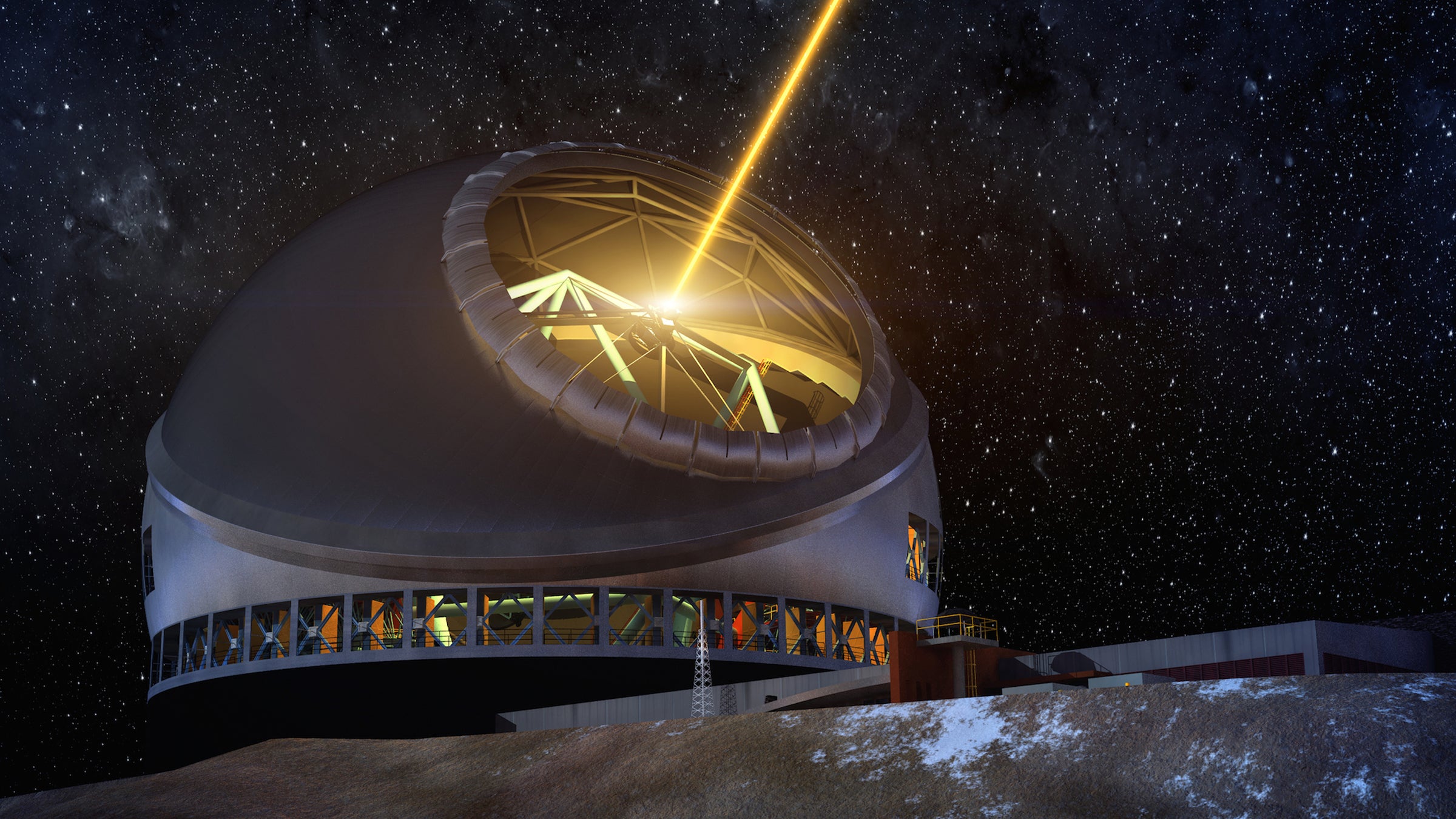 Heading out the door? Read this article on the new Outside+ app available now on iOS devices for members! Download the app.
The Thirty Meter Telescope (TMT), the latest observatory on the island of Hawaii's Mauna Kea volcano, officially entered its building phase on Tuesday. However, protests at the groundbreaking ceremony resurfaced concerns about improper land use that have existed since the project was proposed in 2000.
The $1.4 billion telescope project will take up five acres, including surrounding structures like parking lots, and will feature a mirror nearly 100 feet across. This "promises the highest-definition views of planets orbiting nearby stars and the first stars and galaxies in the distant universe," according to a TMT press release. It uses the same technology as the twin Keck telescopes that also sit on Mauna Kea but will be three times larger.
Opponents of the project say Hawaii's Board of Land and Natural Resources should not have granted TMT a land permit based on the eight criteria that must all be met before public land is put to use.
"One of the most glaring [unmet] criteria is that projects must not impact cultural or natural resources," Kealoha Pisciotta, president of preservationist group Mauna Kea Anaina Hou, told Outside. Pisciotta said the area is part of a watershed connected to seven aquifers on the island of Hawaii and is home to endangered species. Pisciotta and other conservationists believe proper regulations are not in place to protect these resources.
Mauna Kea is also considered sacred to many Hawaiians, and Pisciotta points out that it used to be a native burial ground. An immediate concern as construction begins is that TMT does not have a burial treatment plan, which is required by law.
"TMT has made a commitment to the people of Hawaii to work within a plan created by the Office of Mauna Kea Management for responsible development on Mauna Kea," said Sandra Dawson, TMT's manager of Hawaii community affairs, in a press release. The TMT website explains that the telescope will help in the search for planets outside our solar system and provide an estimated 140 new jobs. TMT has partnered with the University of Hawaii to develop cultural and resource management plans. Its environmental impact statement can be read in full here.
"Hawaiians are not against astronomy," says Pisciotta, who worked at the James Clerk Maxwell Telescope for 10 years. "We are against bad land use practices."
Lead Photo: Courtesy of Thirty Meter Telesco