State Secrets: Ignore the Obvious
Love Acadia, the Tetons, and the Grand Canyon? Wait until you meet their crazy little cousins.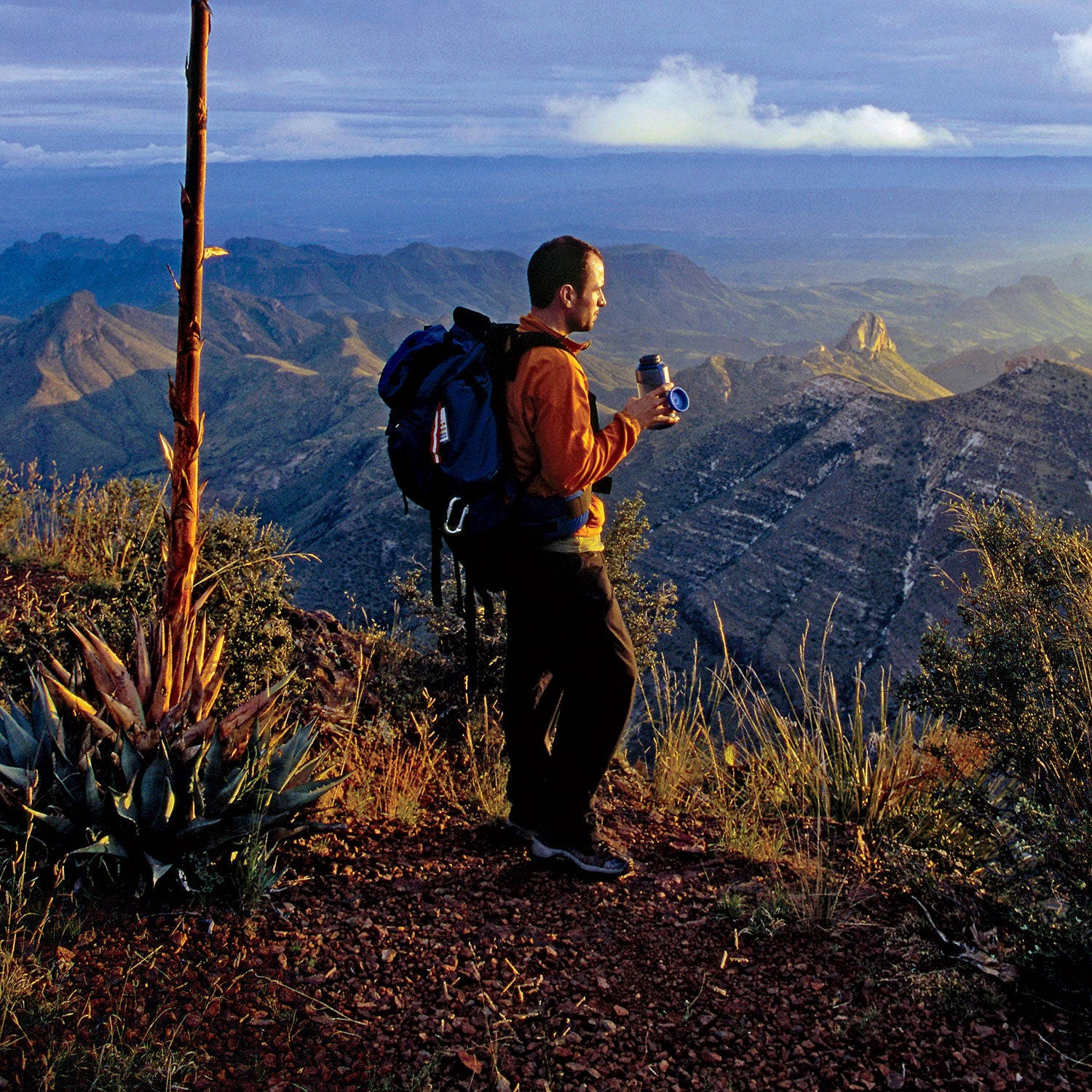 Dawn Kish/National Geographic St(Photo)
Heading out the door? Read this article on the new Outside+ app available now on iOS devices for members! Download the app.
With more and more budget-conscious travelers planning domestic trips—and the 33 million viewers of Ken Burns's The National Parks licking their chops—expect an onslaught of visitors in Yosemite, Yellowstone & Co. this summer. Our advice? Stay away. Instead, follow our guide to America's wild and relatively untrampled state parks, national lakeshores, and recreation areas.
Texas's Big Bend country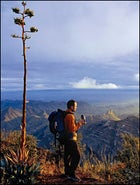 Deep in the heart of Texas's Big Bend country
South Cumberland State Park, Tennessee
2009 Visitors: 783,315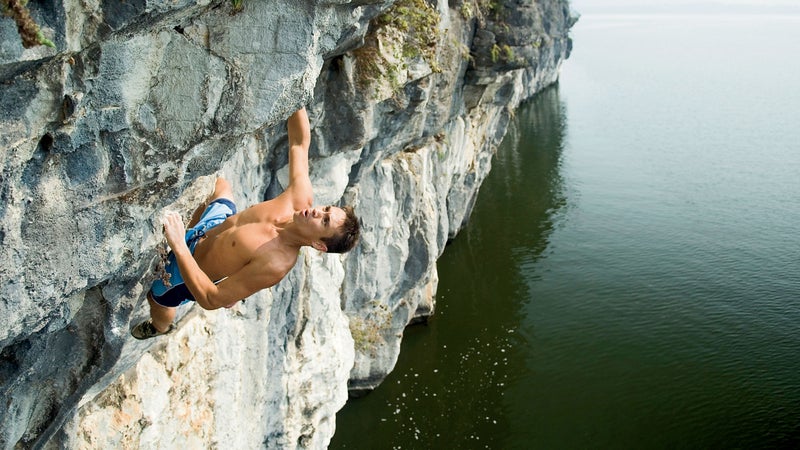 Instead of: Great Smoky Mountains National Park, Tennessee 
2009 Visitors: 9,491,437
As soon as warm weather arrives, the Smokies get smothered with people, so I recommend trading the area's waffle buffets and trampled campgrounds for the hidden glories of Tennessee's lush Cumberland Plateau. South Cumberland is a classic setting for hikers and backpackers, abounding with evocatively named places (Fiery Gizzard Trail, Buggy Top Cave) that are every bit as picturesque as they sound. Of the multiple wilderness areas that constitute the park, 17,551-acre Savage Gulf is my pick. Draining the western edge of the plateau, it's a natural water playground where streams cascade down to numerous waterfalls, forming big, irresistible pools. Rock formations lie throughout the forest like ruined palaces, and the Stone Door, a sheer 100-foot crack in the escarpment, just begs to be scaled. 
BEST CAMPSITE: Near the plateau's edge, nine miles in from the ranger station, is the old Hobbs Cabin, with a campground out front and a spring out back. No permits necessary. 
BEST LODGE: The Mont­eagle Inn, five miles away (doubles, $160; monteagleinn.com).
North Cascades National Park, Washington
2009 Visitors: 26,972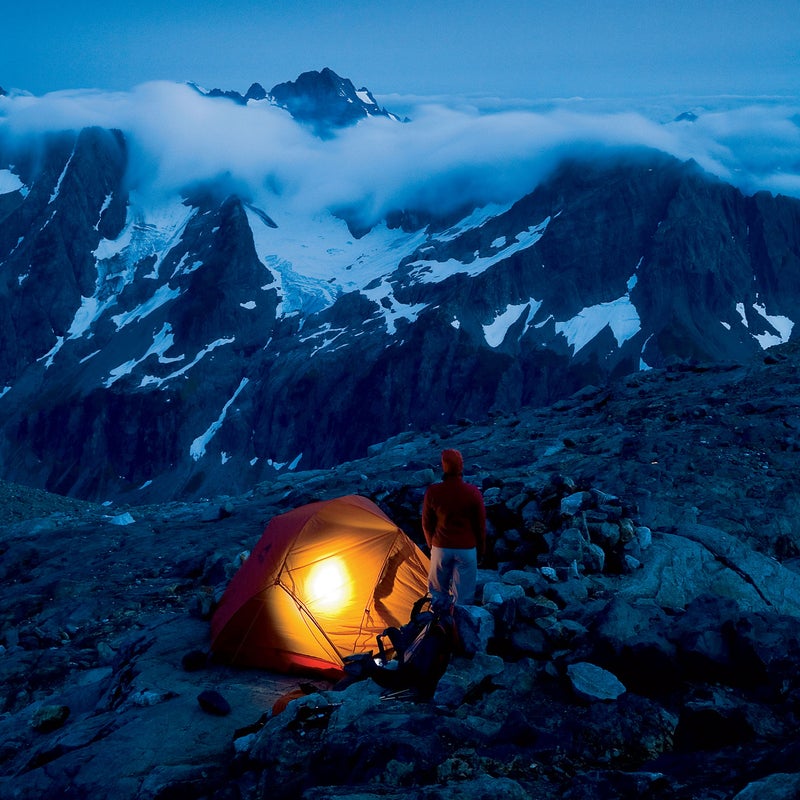 Instead of: Olympic National Park, Washington 
2009 Visitors: 3,276,459
The first time I was invited to explore North Cascades National Park, I thought my friend had misspoken. "You mean Rainier?" I asked. Though it's just two hours from Seattle, this Rhode Island–size patch of peaks and valleys attracts only .01 percent of all national-park visitors. But what it lacks in warm bodies and breezy vehicle access (the park contains just 34 miles of paved roads), North Cascades makes up for in jaw-dropping alpine terrain. Ninety-four percent of the park is virgin wilderness, threaded by some 400 miles of hiking trails. Among hundreds of peaks, you'll find 312 glaciers—a third of all the glaciers in the lower 48—feeding 561 lakes and ponds and countless waterfalls. The adventure options are limitless, but I recommend the tough day hike to the 5,985-foot summit of Sourdough Mountain, where Beat poet Gary Snyder's old fire lookout still takes in the spectacular views of the majestic Picket Range. 
BEST CAMPSITE: The Colonial Creek Campground, on Diablo Lake ($12 per night, no reservations; nps.gov/noca). 
BEST LODGE: The Rolling Huts, a series of stylish cabins in Mazama (doubles from $95; rolling­huts.com).
Pictured Rocks National Lakeshore, Michigan
2009 Visitors: 450,063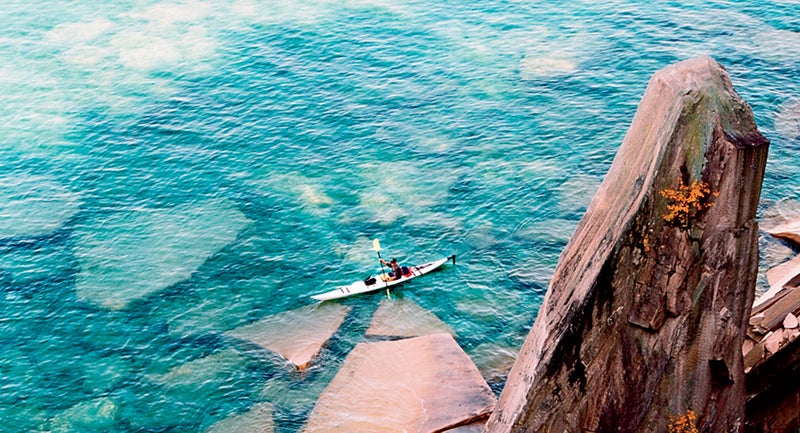 Instead of: Sleeping Bear Dunes National Landmark, Michigan 
2009 Visitors: 1,165,836
There's a reason the National Park Service made Michigan's Pictured Rocks area, on the southeastern shore of Lake Superior, the first national lakeshore in America: Its scenery is unmatched in the Great Lakes. Last summer, when I paddled along between the rockoutcrop of Miners Castle and Sand Point, I didn't even think I was in Michigan—the sea caves and Kool-Aid-green water are more Mediterranean than Middle America. Mineral stains have turned the 100-foot-plus sandstone cliffs into striated works of art, with layers of ocher-colored stone stretching for 15 miles. Put in at Miners Castle Beach or take a guided day trip with Northern Waters Adventures ($125; northernwaters.com), in nearby Munising. 
BEST CAMPSITE: The Little Beaver Lake Campground is accessed via a small, winding road—meaning no RVs ($14 per night, no reservations; nps.govpiro). 
BEST LODGE: Vista Grand Lodge, in Munising, features a sauna and lakeside fire pit ($1,850 per week for a group of ten; hiawathashideaway.com).
Baxter State Park, Maine
2009 Visitors: 60,000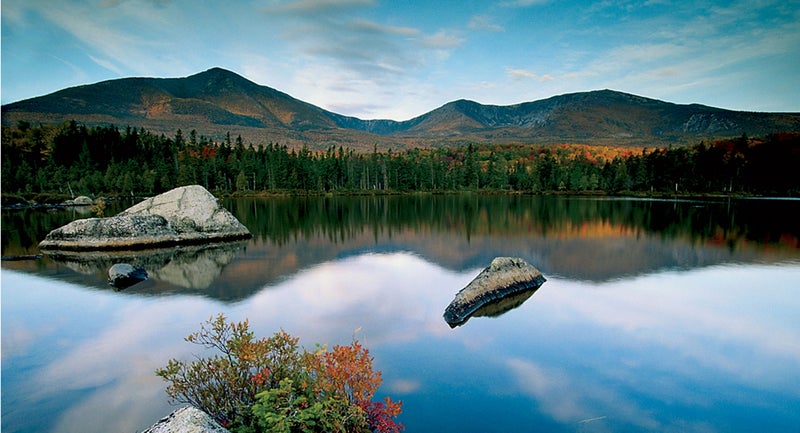 Instead of: Acadia National Park, Maine 
2009 Visitors: 2,227,698
A few years ago, while living as a misguided grad student in Boston, I stumbled across Thoreau's "Ktaadn," an essay about his unsuccessful 1846 bid to climb 5,267-foot Mount Katahdin, Maine's highest peak. The old wanderer wrote that this area, now part of 200,000-plus-acre Baxter State Park, was "primeval, untamed, and forever untameable Nature." It still is, and to climb the mountain, you have to be committed. The challenges include a 4,000-foot elevation gain, above-treeline exposure, and the serrated Knife Edge ridge. Start early and reach the summit by taking the Hamlin Ridge Trail from the Chimney Pond Campground. Halfway up, you'll be rewarded with dramatic views of the granite massif's southern peaks. After your climb, jump into the natural-rock waterslide in frigid Nesowadnehunk Stream—just past Foster Field campground—sweaty clothes and all. Thoreau would have done it, too. 
BEST CAMPSITE: The nine roomy lean-to's at Chimney Pond Campground each accommodate four people ($30; baxterstateparkauthority.com). 
BEST LODGE: 5 Lakes Lodge, in nearby Millinocket, a five-room log affair with views of Katahdin (doubles, $225; 5lakeslodge.com).
Harriman State Park, Idaho
2009 Visitors: 78,000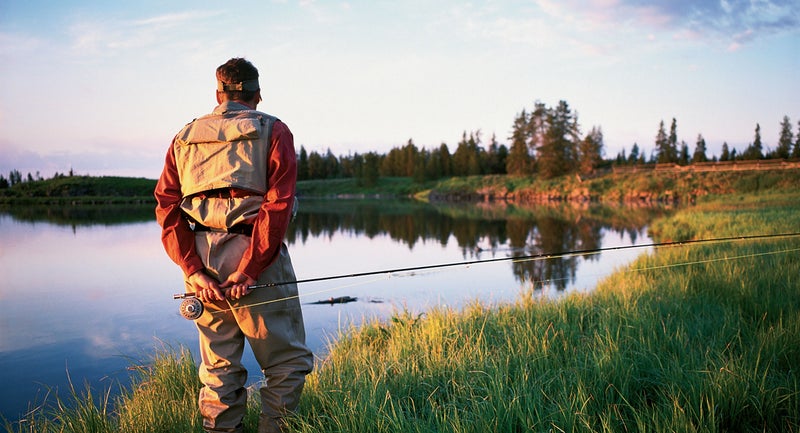 Instead of: Grand Teton National Park, Wyoming 
2009 Visitors: 2,580,081
The Rockefellers may have chosen Jackson Hole for their personal retreat–cum–public park, but the Guggenheims and Harrimans recognized a good thing in 1902, when they and other investors started buying up 11,000 acres on the west side of the Tetons. Today, that land—Idaho's Harriman State Park—hosts eight miles of a justifiably famous spring creek, the Henrys Fork of the Snake. The Ranch, as it's called, is known for clear water and spot-and-stalk dry-fly fishing for 22-inch rainbows—especially in mid-June, when the green drake hatch is on. If you haven't fished spring creeks before, get a guide ($490 for two people; henrysforkanglers.com) and plan to wade. Off the water, Harriman offers 24 miles of nonmotorized trails and one horsepacking outfitter (half-day trips from $50; dryridge.com). Unfortunately, the park recently had a close call: Governor Butch Otter proposed dissolving Idaho's entire Parks and Recreation Department but soon relented under public pressure. I bet he fishes with worms. 
BEST CAMPSITE: The Forest Service's Riverside Campground ($12 per night; 208-652-7442), off Highway 20 on the downstream edge of the park. 
BEST LODGE: The park features three restored historic cabins for group rental (from $165 per night; 208-558-7368).
Point Reyes National Seashore, California
2009 Visitors: 2,170,646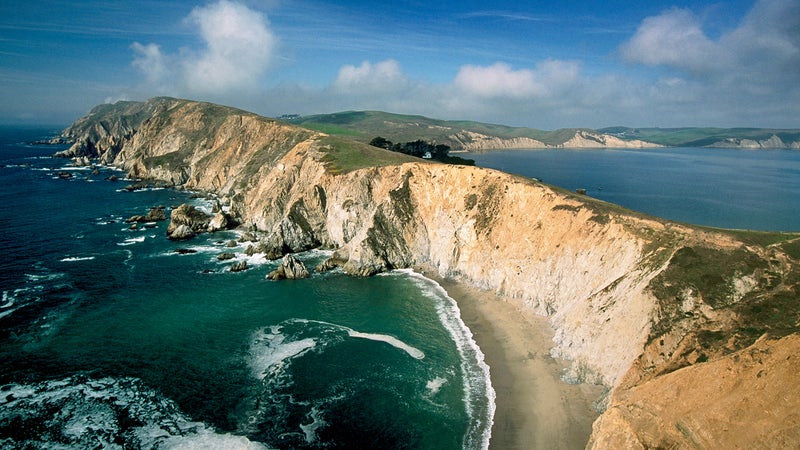 Instead of: Golden Gate National Recreation Area, California 
2009 Visitors: 15,036,372
What a difference an hour's drive north makes. From San Francisco, the spectacular trails and beaches of the GGNRA are right there—but then so are the many, many signs of humanity, from tourist buses to "hikers" in loafers to panoramic views of…the city. Not so in Point Reyes, the Left Coast's most striking easy getaway. The trick is to skip the main arteries to the visitor center and lighthouse and detour south to the Palomarin trailhead, like a local. Just bang out a few miles on the cliffside Coast Trail—to get past the skinny-dippers at Bass Lake—and you'll descend westward into a mostly empty swath of colliding habitats that produce an explosion of wildlife: Sea lions at left! Bobcat at right! Redtail overhead! Carry binoculars, watch out for poison oak, and don't stop when you hit the beach; Alamere Falls soaks the sand just a half-hour north and makes for a divine (if chilly) outdoor shower. It's fine to linger longer than you should; the hike back is best in twilight, when the tree frogs go nuts. 
BEST CAMPSITE: Wildcat, just off the beach a mile north of Alamere Falls ($15 per night; nps.gov/pore). Tip: Bike in from the Five Brooks trailhead. 
BEST LODGE: The Olema Inn offers immediate access to the park and an upscale restaurant featuring locally sourced organic chow (from $175; theolema­inn.com).
Grand Gulch Primitve Area, Utah
2009 Visitors: About 10,000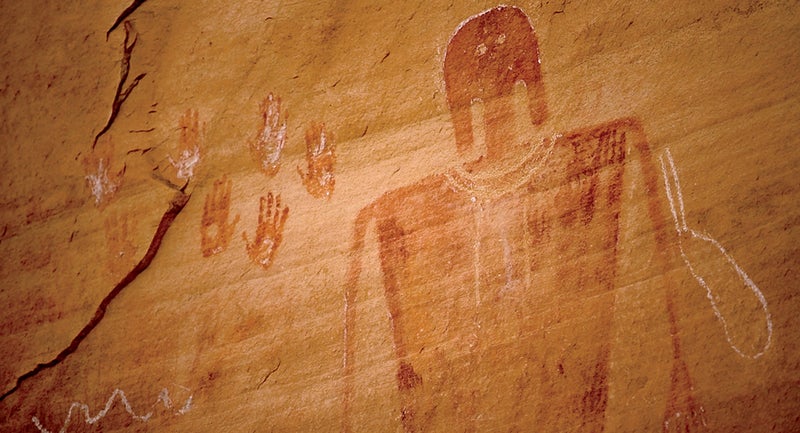 Instead of: Zion National Park, Utah
2009 Visitors: 2,735,402
Restless and at home in Portland, Oregon, during our final college winter break in 1995, a friend and I decided to head to the Grand Canyon. Two days and 1,300 miles later, we arrived to find our destination…closed? Indeed, Newt Gingrich had shut down the federal government, the result of a bitter budget standoff with President Clinton, and our spontaneous adventure was collateral damage. So we took out the map, scanned the southeast corner of Utah, and came upon a place called the Grand Gulch. Gulch, canyon—same difference, right? Close enough. Setting out with our backpacks from the vacant ranger station on Highway 261, we entered via Kane Gulch, a series of descending sandstone ledges that dropped 600 feet over the next four miles. There, where the Kane meets the Grand, we spotted Junction Ruin, an Anasazi cliff dwelling overlooking a spectacular amphitheater. We camped for three nights, taking day hikes down the meandering canyon, "discovering" marvelously intact ruins, and never seeing another soul. 
BEST CAMPSITE: Wherever you decide to stop (overnight permits, $8; 435-587-1500). The Buckhorn Llama Company offers guided multi-day pack trips in the spring and fall for $250 per person per day (llamapack.com). 
BEST LODGE: Valley of the Gods Bed and Breakfast, about 20 miles south from the Kane Gulch ranger station (doubles, $155; 970-749-1164).
Big Bend National and State Parks, Texas
2009 Visitors: 369,912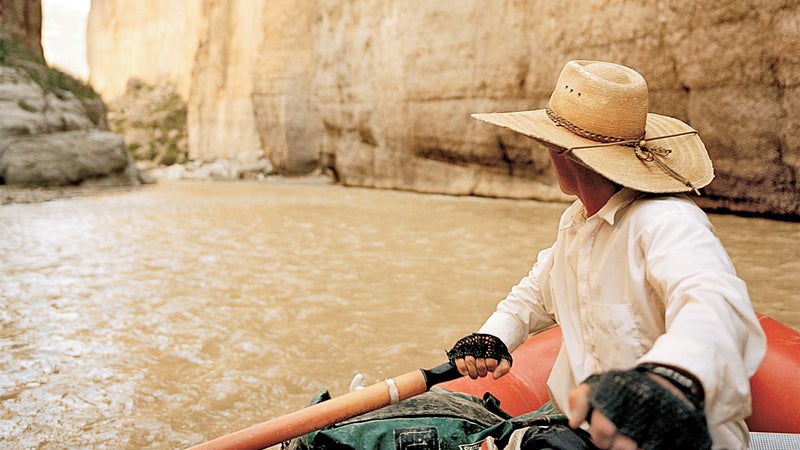 Instead of: Grand Canyon National Park, Arizona 
2009 Visitors: 4,348,068
Cormac McCarthy's novel Blood Meridian rode shotgun as I drove east from Presidio to Terlingua. I wanted to get a feel for the book's landscape by visiting Big Bend National Park and Big Bend Ranch State Park, 1.1 million acres in which visitors can hike mountains and paddle canyons without dodging tour buses. I first hit the state park, a 469-square-mile wilderness containing cycling routes (rentals, $35; desert­sports­tx.com), hiking trails (try the Closed Canyon Trail), and a Hollywood movie set along the Rio Grande (location for the Lonesome Dove series). The 1,250-square-mile national park, just 22 miles east, offered similar stuff, just on steroids: bigger mountains, bigger views, and more access to the Rio Grande (canoe rentals, $59; farflungoutdoorcenter.com). With some 150 miles of hiking trails to explore, your odds of seeing anyone else are slim. 
BEST CAMPSITE: Chisos Basin campground, in the national park ($14; 432-477-1183). 
BEST LODGE: Terlingua's La Posada Milagro offers views of the Chisos Mountains and is within walking distance of the Starlight Theatre restaurant's chicken-fried antelope (from $145; laposadamilagro.net).
Gunnison Gorge National Conservation Area, Colorado
2009 Visitors: 90,000
Instead of: Rocky Mountain National Park, Colorado 
2009 Visitors: 2,822,325
There's no need to name names. But last July, when a group of Outside editors floated the Gunnison River, we brought a guest—let's call him Slash—who plays guitar in a prominent folk-rock band. We'd hoped he might entertain us at one of Gunnison Gorge's 23 sandy campsites ($15 per person for two nights; 970-240-5300), but from the moment we launched at the Chukar trail put-in—just west of Black Canyon of the Gunnison National Park—Slash showed more interest in beer than in music, rafting, or fishing. One day, while casting like a NASCAR flag waver, he shattered a gorgeous (and borrowed) fly rod on one of the Gunny's slick walls. But even Slash caught fish, and so will you. The 14-mile-long gorge, which starts just below the Black Canyon, is a perfect combination of fun Class III rapids and big, wild trout. Plus you'll be alone: Black Canyon is a national park in name only, and the gorge is no more populated. You'll need a horse to get your raft to the put-in ($90 per animal; call Larry Franks at 970-323-0115). Last year we caught the tail end of the salmonfly hatch; this year, we're going at the peak. Without Slash. 
BEST CAMPSITE: Caddis camp, a wide-open spot eight miles downriver from Chukar. 
BEST LODGE: Black Canyon Anglers fishing lodge (two-person cabins from $170; blackcanyonanglers.com).
---
Even if you stick to lesser-known parks this summer, chances are good you'll still want to check out Yellowstone, Yosemite, or some other charismatic megawilderness along the way. To help you avoid the crowds, we compiled this list of the most trafficked hikes in the park system—plus a few smart, easy alternatives.
Yosemite
THE HIGHWAY: John Muir Trail. Possibly the most tromped route in the park system, this eight-mile highway to Half Dome sees up to 2,300 people daily.
THE BACK WAY: Pohono Trail. Start at the Glacier Point trailhead to access Yosemite Valley's southern rim. You may encounter a handful of people at the scenic overlooks along this eight-mile trek to Bridalveil Creek, but keep moving and you'll experience something rare: solitude.
Great Smoky Mountains
THE HIGHWAY: Clingmans Dome Trail. The good: The end of the trail affords the highest view in the park. The bad: The trail is just a half-mile long. The ugly: It's paved.
THE BACK WAY: Low Gap Trail. Start near the Cosby Entrance and take this 7.4-mile track, which joins the Appalachian Trail, to the restored Mt. Cammerer Fire Tower for views without the traffic jam.
Yellowstone
THE HIGHWAY: Anything near Old Faithful. A total of nine day hikes originate around the big spouter.
THE BACK WAY: Garnet Hill/Hellroaring. Get on the trailhead at Tower Junction. When it forks, head west to Yellowstone River and Hellroaring Creek for an eight-mile out-and-back trip that the geyser gazers never experience.
Grand Canyon
THE HIGHWAY: Bright Angel Trail. Any inner-canyon route will be busy in early summer, but this 7.8-mile, rim-to-river trail sees the most map-and-camera toters.
THE BACK WAY: Rim Trail. This mostly paved 12-miler follows Hermit's Road to nine scenic points along the South Rim, but crowds stay on the shuttle bus. Feeling restless? Follow Hermit's Trail 3.5 miles into the canyon to Dripping Springs.
Rocky Mountain
THE HIGHWAY: Glacier Gorge. This trail is the gateway to no fewer than five scenic vistas, including views of Longs Peak, Alberta Falls, and Mills Lake.
THE BACK WAY: Mummy Pass Trail. Access the northern tip of the park from the Coral Creek trailhead for a remote, 6.1-mile hike on the Mummy Pass Trail. You'll score great views of Comanche Peak and end up at the placid waters of the aptly named Mirror Lake.
Lead Photo: Dawn Kish/National Geographic St