Parting Shot: Sarah Burke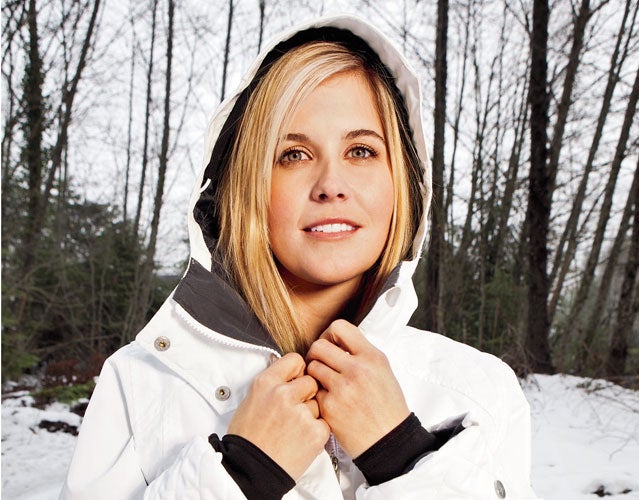 Johann Wall
Heading out the door? Read this article on the new Outside+ app available now on iOS devices for members! Download the app.
On January 19, Canadian Olympic freestyle-skiing hopeful Sarah Burke died after hitting her head and tearing her vertebral artery while training in the Park City, Utah, superpipe. Burke, a 29-year-old from Squamish, British Columbia, was easily the most dominant women's freestyle skier in the world. She was a driving force in getting women's halfpipe skiing added to the lineup for the 2014 Olympics in Sochi, Russia, and would likely have been the gold-medal favorite.
The skiing world has seen more than its share of fatalities lately: at cliff-hucking competitions, from avalanches both in and out of bounds, in falls from remote mountains, and after complicated BASE-jumping stunts went awry. What makes Burke's death so disturbing is that she wasn't pursuing any of these risky endeavors. A disciplined skier and tenacious competitor, she wasn't the sort of adrenaline-addicted star whose death a cynic might have predicted. The accident that claimed her life—an unremarkable fall after a routine maneuver—was utterly unexpected. Imagine Serena Williams being done in by an errant volley.
"Sarah was the last person that I ever would have expected something bad to happen to," says fellow Olympic hopeful Jen Hudak, 25, of Salt Lake City. "Her skiing was aggressive, but she never did anything that was beyond her ability."
When news of Burke's accident spread, fans all over the world hoped she would beat the odds and recover, the way snowboarder Kevin Pearce did after suffering a traumatic brain injury in 2009 at the same halfpipe, or the way North Face climber Renan Ozturk did after severing his vertebral artery last spring in a fall over a cliff. When I heard the news that she was in a coma, I felt something like blind faith—of course she'd be all right. After all, brain surgeons have worked a lot of high-profile miracles recently.
But that isn't how it went. Burke leaves behind her mother, Jan, her father, Gordon, her sister, Anna, and her husband, Rory. She won't be standing on the podium in Sochi. But because of her strong lobbying efforts, some other very gifted and dedicated woman will.