Andrew Talansky: The Strong But Silent Cyclist
He's not one to take up the spotlight, but the Team Garmin-Sharp rider turns heads anyway.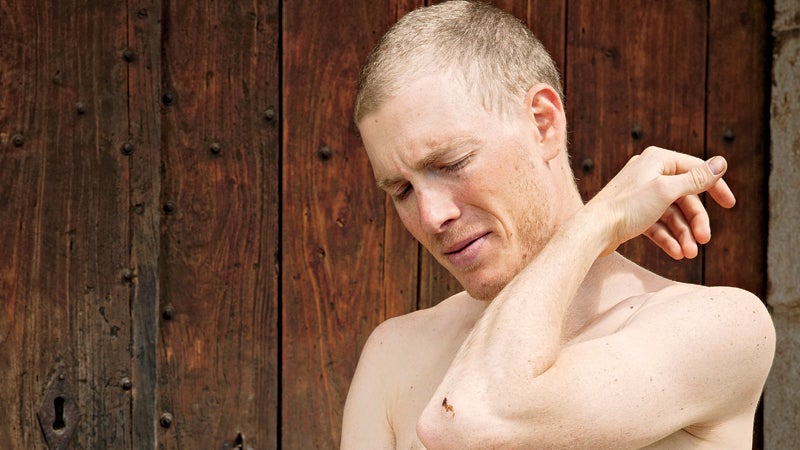 Gunnar Knechtel
Heading out the door? Read this article on the new Outside+ app available now on iOS devices for members! Download the app.
He has kept a lower profile than many of his cycling peers, but Andrew Talansky has quietly established himself as one of America's most promising stage-racing talents. Since he turned pro with Team Garmin-Sharp in 2011, he placed second at the Tour de Romandie (in 2012), won a stage at Paris-Nice (in 2013), and rode to an impressive tenth-place finish at his debut Tour de France last year—a leaderboard he hopes to climb this July.
FREE-FLOW: "Eighty-five percent of the rides I do are structured. But I really look forward to the ones where you go according to how you feel. Doing your favorite route, just enjoying it, provides a great mental break."
PERFECT RIDE: "My absolute favorite training ride is five to six hours with five 20-minute intervals mixed in. The first one is mostly a warm-up interval, the next two are hard but controlled, and the last two are all-out."
ROLL IT OUT: "As painful as it is, I use a foam roller on my IT band every day and trigger-point balls for my hamstrings. It keeps me pedaling straighter and more efficiently."
MAIN SQUEEZE: "I use NormaTec MVP boots after rides. They are full-length boots that, through a series of compressions starting at the ankle and moving up, flush out lactic acid and promote blood flow."
ON THE MENU: "Real food is always better for you, even on the bike. Peanut butter and jelly sandwiches are good. And I like homemade rice bars with eggs, bacon, brown sugar, and soy sauce."
THE PITS: "My favorite meal is tostadas with corn tortillas, brown rice, home-cooked beans, tomatoes, sweet potatoes, and avocados. I eat tons of avocados."
COUNTING SHEEP: "There's nothing—no supplement you can take, nothing you can eat or do—better than getting enough sleep. Eight to nine hours each night, and I take an afternoon nap when I can."
ON BREAK: "You have to have time during the year when you don't ride. For me it's October. I like to go to Hawaii and surf."