Tested: The Best Apps for the Outdoors
There are thousands of outdoor apps to download, but few that will get you where you need to go. These four rules will help you choose the right one.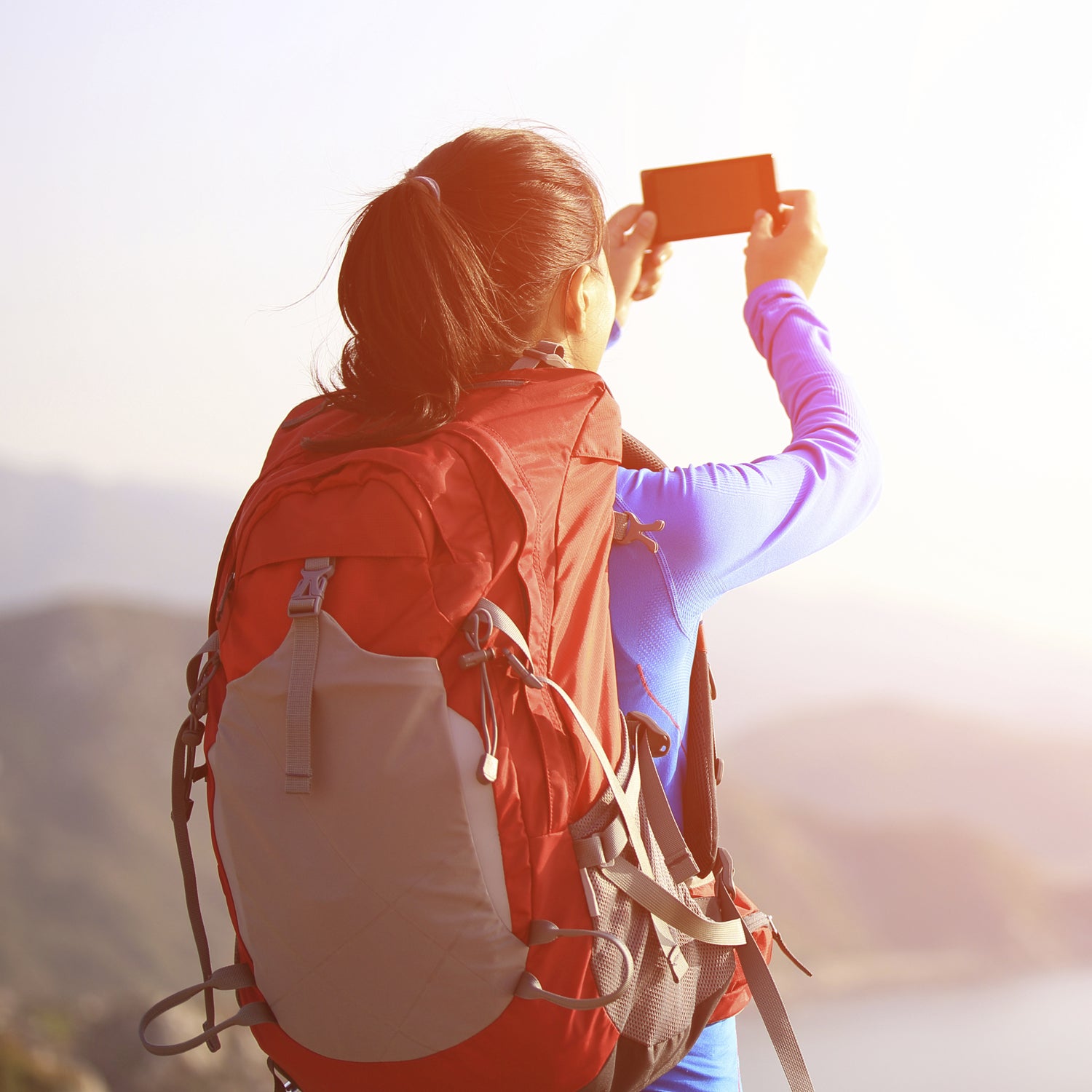 fatchoi/ThinkStock(Photo)
Heading out the door? Read this article on the new Outside+ app available now on iOS devices for members! Download the app.
Most phones are like overstuffed backpacks, crammed with junk that ends up in the trash at the first resupply—or software update.
We put 23 apps to the test during late-season camping trips and found just a few indispensable keepers. We also discovered some rubrics to keep in mind when picking your own favorites. To make an iPhone or Android smartphone useful for the outdoors, modern adventurers first need to purge the bloat (along with that compulsory U2 album). Then check out these must-have apps and our four rules before hitting download.
Harness Your Phone's Intelligence
Buy an app that makes use of what your phone's hardware—accelerometer, compass, GPS antenna. It'll give you the most customized, local data.
We Like: The "Viewport" function in a series of national parks apps by Chimani (iOS and Android, free) illustrates how smartphones can deliver personalized, pinpointed information. Hold the phone up to any scenic view, and this app labels every feature you see on the screen.
Other apps we like include PeakFinder (iOS and Android, $3.99), which identifies any mountain you point it toward; stargazing apps such as Sky Guide (iOS, $1.99) and Sky Map (Android, free), which identify stars and planets; and Plane Finder (iOS, $4.99), which gives you live flight tracking around the world. The ability to hold a phone in front of your eyes and see a new, digital dimension is the most pervasive (and probably delightful) use of augmented reality yet. No Google Glass needed.
These apps can also teach us about the natural world. Take the Global Shark Tracker app (iOS and Android), which maps the real-time locations of geotagged great white sharks around the world. Maybe in a few years, you'll be able to stand on a beach, hold the phone in front of your eyes, and see an invisible shark lurking just past the swim line.
Go Hyperlocal
Nationwide apps are often too unwieldy for simple tasks, lacking essential details that make route finding easier. Instead, go with an app designed for a specific hiking area or ski resort. It'll be more powerful and easier to use.
We Like: On an August trip to the Big Branch wilderness on the Appalachian Trail, I downloaded two digital map options: my favorite topo app, Gaia (iOS and Android, $19.99), and a segment from Guthook (iOS and Android, $8.99), which chops the country's scenic long trails into segments. To download an offline map through Gaia, I selected a large area of the Green Mountain National Forest where I thought we'd be hiking, but it took an hour of futzing and much of my smartphone's memory. Guthook's AT Hiker Massachusetts & Vermont app, in contrast, let me buy the local map I needed a la carte. So I had all the relevant trail information—including a serviceable offline map, a GPS dot showing my current location, recent photos from other uses, advisories, and through-hiker Guthook's personal take—without the hassle.
For the Northwest, there are similar dead-easy offline maps developed by outdoorsman Sam Young (iOS and Android, $1.99). Think of these apps as tearing out a specific section of a guidebook before heading out: It's simple and ensures that you have only the information you need.
Be Social (But Not Too Social) 
Facebook and Twitter can create the kind of brain buzz travelers usually hope to flee. Go with an app that has clever, understated social features like photo sharing and digital competitions.
We Like: Download an app like Trover (iOS and Android, free), which displays user-generated photos of destinations around the globe. Since the app's 2011 launch, Trovers have uploaded images of everything from funky restaurants to backwoods treks, and the staff has curated the best images for each location. Now, almost every GPS coordinate has rich, wanderlust-piquing pictures from ordinary travelers.
For snow lovers, established apps like EpicMix (iOS and Android, free), good at Vail Resorts ski areas, and Snocru (iOS and Android, $2.99) connect friends around the mountain. Then there's the brand-new Outdoorsy (iOS, free), which lists local hikes, snowshoe tours, and bike rides so users can join in. 
Specialization Is Good
Some outdoor app developers take the Swiss Army knife approach, throwing in every function possible. But the most useful apps do one thing well by providing pinpointed information or instructions for a specific task.
We Like: The most useful app in my quiver is also the nerdiest: VDOT Calculator (Android, free) is a running app that supplies optimal race and training paces based on my most recent race. It uses data from Jack Daniels, legendary running scientist and Ryan Hall's new coach, allowing runners to pace, say, a half marathon from any recent 5K performance.
Other niche apps are so specific they're almost ridiculous but still useful. There's an app to pick the color of kick wax on cross-country skis, Nordic Ski Wax (iOS, $.99); to find the perfect hang for a trekking hammock, Hammock Hang Calculator (Android, $1.99); and to learn the physics of trimming a sail, Sail Trimming (iOS, $1.99).
Searching for a hyperspecific app can be tough, so sometimes the best recommendations come from friends with similar interests (even if it's avalanche tracking).
Lead Photo: fatchoi/ThinkStock
Trending on Outside Online