The Outside Guide to 2015
Our vision of the year ahead, from sure bets (more fitness tech) to bold predictions (we're all moving to Seattle!)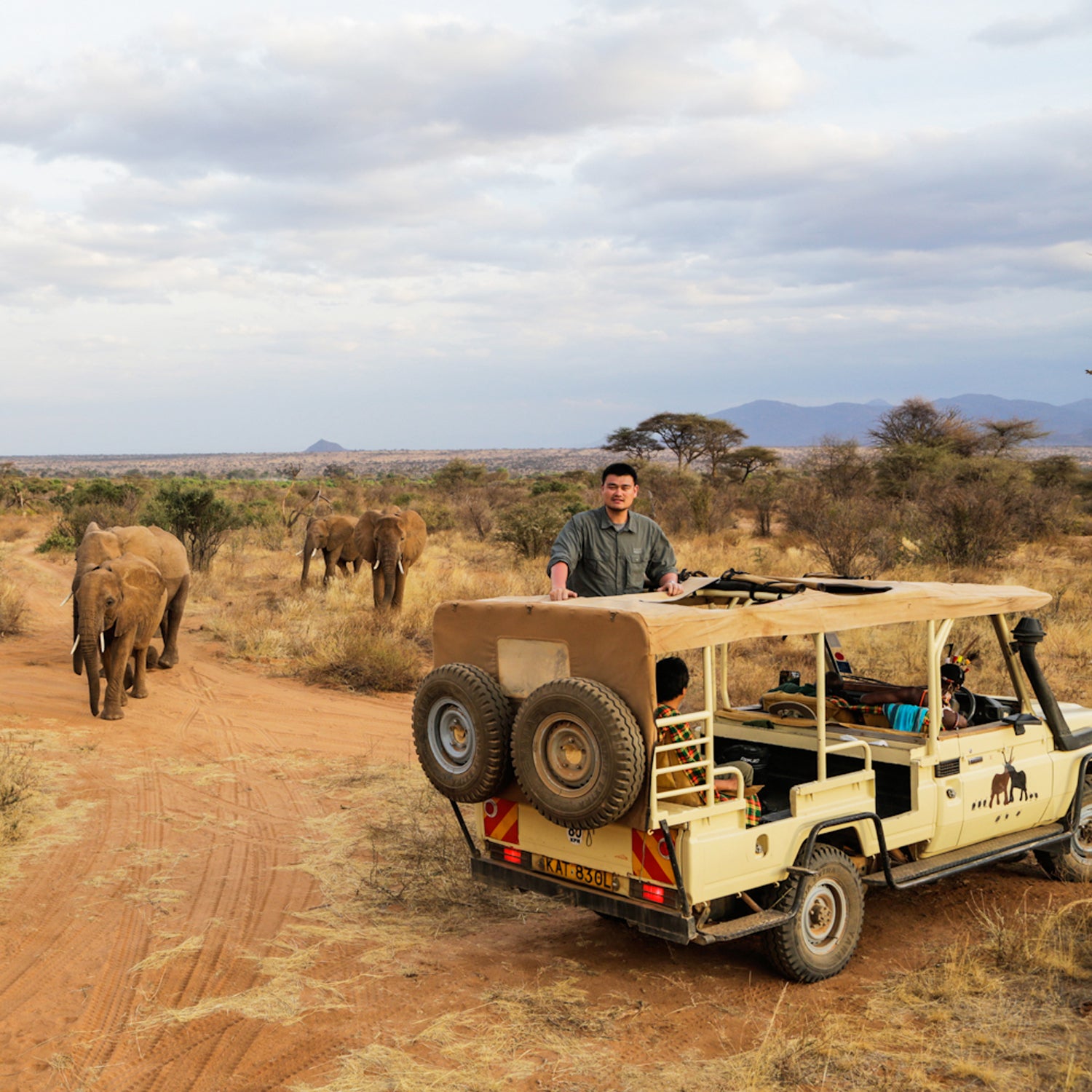 Kristian Schmidt/WildAid
Heading out the door? Read this article on the new Outside+ app available now on iOS devices for members! Download the app.
We're going to get rich on renewables, take up brain doping, visit Arkansas, the Yukon, and outer space. Presenting the Outside guide to what we'll be eating, drinking, watching, driving—and smoking—in the year ahead.
Yao Ming Will Change the Chinese Menu
On November 18, Animal Planet airs a PSA—er, documentary—about a celebrity saving wildlife. Before you roll your eyes, consider this: since Yao Ming, the former Houston Rockets center who is sanctified in China, joined the illegal-poaching fight alongside American NGO WildAid, consumption of shark fins has dropped at least 50 percent. The goal now is to raise pressure in China to enact an ivory ban and make rhino-horn consumption socially unacceptable. Viewers follow Yao around Kenya as he folds his frame into bush planes and bottle-feeds baby elephants. It's a little awkward. The film won't win any Emmys, but it's trying to do something much more important. 
—Abe Streep
Corporations Will Give Away Their Best Ideas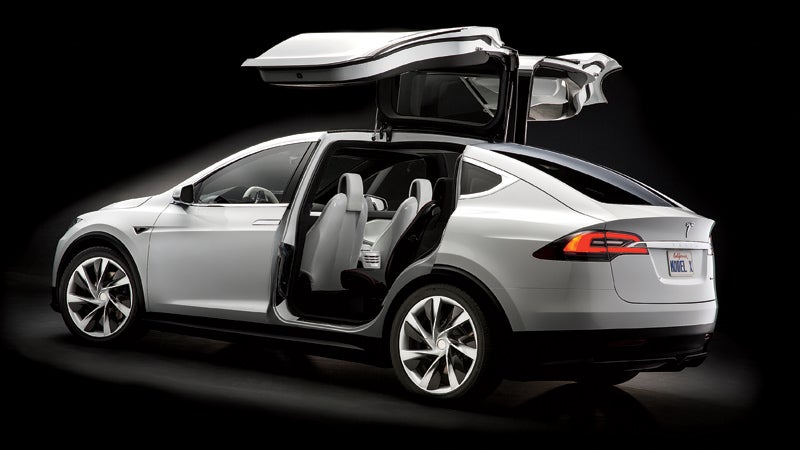 Companies tend to be pretty protective of their patents. But this year the electric-car maker Tesla Motors made all its technology available to help spur innovation in the industry. That includes batteries that hold a charge longer than any other on the market and aerodynamics that produce less drag, as well as designs for the Model X crossover SUV, which will hit streets in fall 2015. Joining the open-source trend is Patagonia, which partnered with a bioprocessing company called Yulex to create natural biorubber for its wetsuits. The material, extracted from the bark of the Southwestern shrub guayule, should turn up soon in Quiksilver wetsuits, followed by everything from shoes to surgical devices.
---
Adventure Bikes Will Reign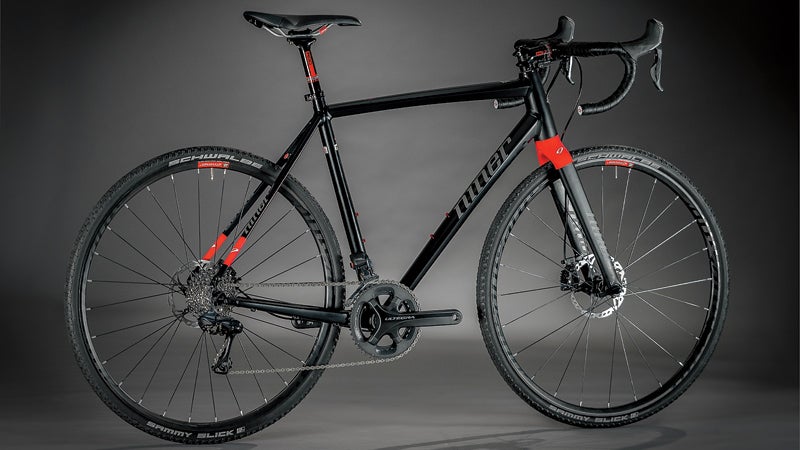 A few years ago, cyclocross riders started racing each other on unpaved Midwestern roads in what are known as gravel grinders. The now ubiquitous races have helped create a new breed of beefed-up road bikes with fatter tires, more upright geometry, and longer wheelbases. They're dubbed adventure bikes, and we love them: they're perfect for everything from rolling singletrack to charging fire roads to knocking around town.
---
Backcountry Skiers Will Get Technofied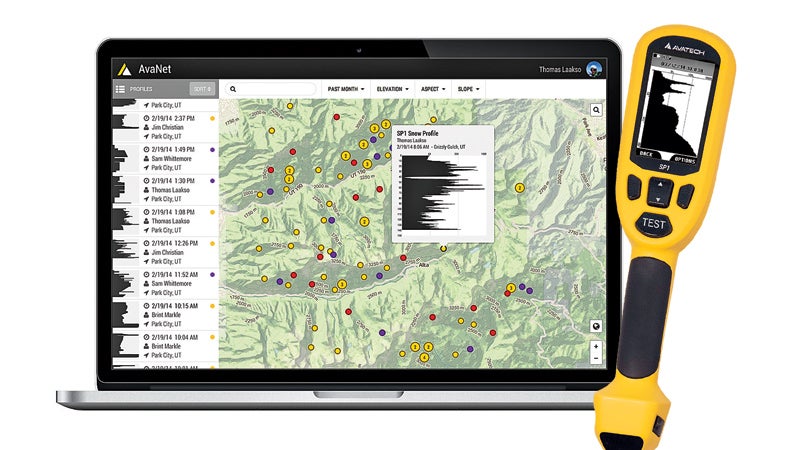 It's about to get a lot safer out there. The AvaTech SP1 ($2,249), developed by students at MIT and the Rhode Island School of Design, is a handheld probe that uses sensors to instantly measure snowpack layers, depth, slope angle, aspect, latitude, longitude, and elevation to determine if a slope is avalanche prone. It then disseminates that beta via a smartphone app. The device, which is available this winter, may someday eliminate the need to dig snow pits—and take human error out of the equation.
---
Space Tourism Will (Finally) Take Off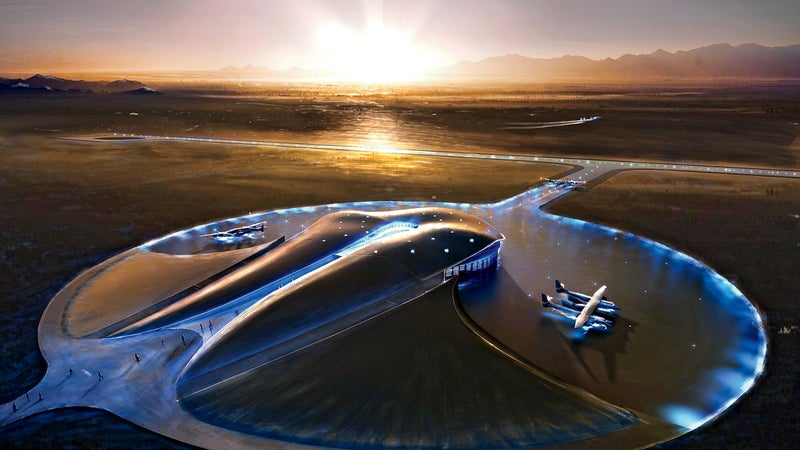 Early next year, the first space tourists will pay $250,000 for a zero-G seat on Virgin Galactic's 2.5-hour suborbital flights, departing from the New Mexico desert. During the inaugural voyages—if they occur as scheduled—Lady Gaga will perform and might possibly wed actor boyfriend Taylor Kinney. By late 2015, XCOR Space Expeditions may also offer lower-elevation flights from Curaçao and the Mojave for $95,000.
---
Athletes Will Train with Augmented Reality Goggles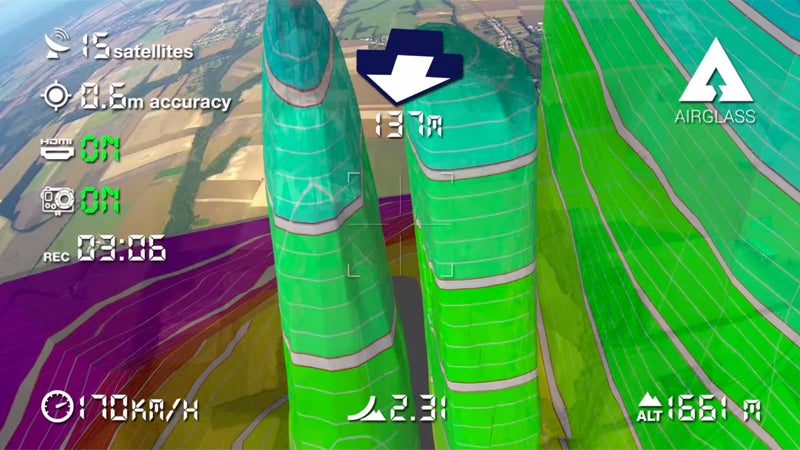 In 2013, the small New Zealand company Airglass created a prototype helmet with a see-through digital display that makes it appear as though there are obstacles in front of you. Daredevil wingsuit jumper Jeb Corliss wore one while preparing for a flight through a 25-foot gap in China's Langshan Mountain. "It was amazing how real it felt," he says. "It's the only way I could have trained." Future applications will be less extreme. For example, a ski racer could load a course of gates into the goggles. Airglass just began selling a version to skydive and wingsuit outfitters, who will rent them to clients.
---
Travelers Will Descend On…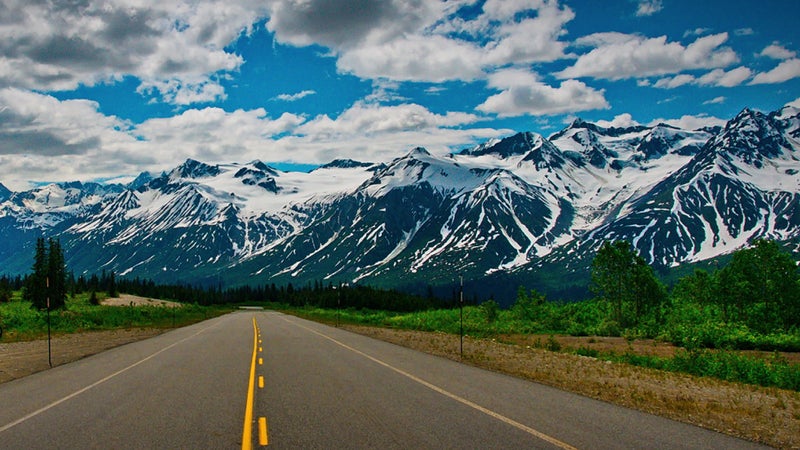 Macedonia. Crowds have yet to reach this mountainous Balkan state, which means you can go caving, road biking, and hiking in glorious isolation.
Arkansas. Hundreds of miles of blissfully empty singletrack through forested hills.
The Yukon. Meet the lesser-known, equally mind-blowing cousin of Alaska and British Columbia.
Oman. The Middle East's safest destination is affordable and loaded with adventure, from hiking to turtle watching.
---
Action Cams Will Go Full Circle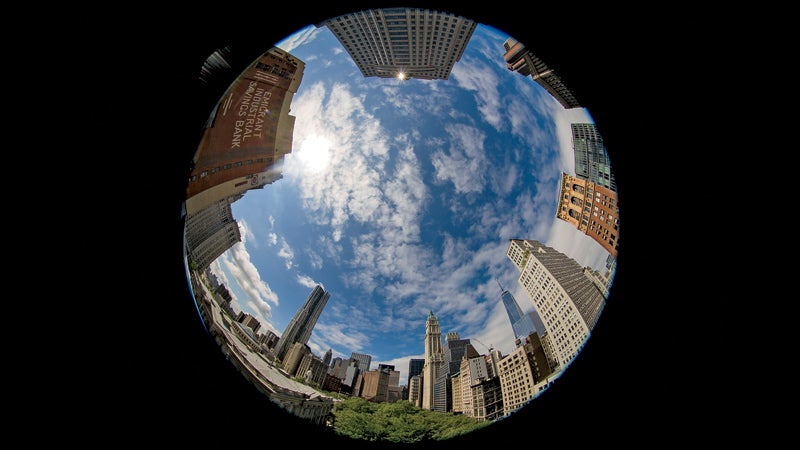 What's better than single-POV footage? A full-on 360-degree HD camera. 360fly will release one for $499 in early 2015, with a company called CENTR debuting theirs for $399. Simply load the video onto your computer and drag the cursor to spin.
---
Big Data Will Save Species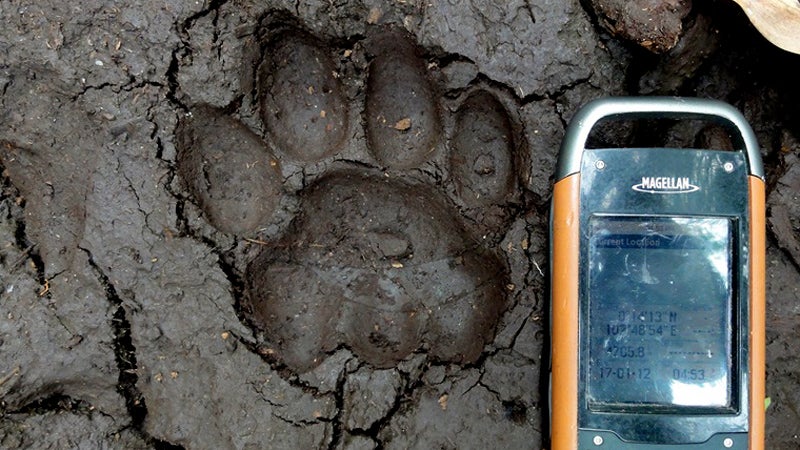 Poaching is big business, with black-market elephant tusks bringing in $30,000 and rhino horns fetching $300,000. But conservationists are fighting back with an arsenal of increasingly effective high-tech weapons.
WildLeaks lets anyone submit tips about poachers, information that's vetted and shared with law enforcement.
Eyes on the Forest fights Indonesian deforestation by using Google Earth to combine satellite tech with ground-based reporting.
In 2013, no elephants, rhinos, or lions were killed in Nepal, a stat credited to the use of drones, which can monitor parklands much faster and more safely than rangers on foot.
A program called SMART (for spatial monitoring and reporting tool) aggregates poaching tips and footage from drones and camera traps to create animal and poacher patterns.
New technology called DNA fingerprinting is making it possible to collect DNA from animal feces and seized animal products, which investigators will use to help map the path of trafficked items.
---
Endurance Athletes Will Electrocute Their Brains
A 2013 study published in the British Journal of Sports Medicine showed that cyclists produced 4 percent more power and kept their heart rates lower when electrodes pumped low levels of electricity into their temporal and insular cortexes, theoretically increasing their pain thresholds. Naturally, Red Bull has jumped on the findings, and some of its sponsored athletes, including triathlete Jesse Thomas, endurance mountain biker Rebecca Rusch, and cyclocross rider Tim Johnson, have begun testing the electricity treatments in their training.
---
Underground Races Will Endure
Last March, the LAPD threatened 4,000 participants of the Wolfpack Hustle with jail time if they competed in the 26.2-mile illicit bike race, before allowing it to proceed as a pleasure ride (with police escort). The odds that there will be a 2015 Hustle: not good. But here are four underground events you can still take on in 2015, before they're saddled with permits—or shot down entirely.
The Race: The Picnic
Where: Jackson, Wyoming
When: July
What: Competitors ride 21 miles from downtown to Jenny Lake, swim 1.3 miles across the lake, climb ten miles to the top of 13,770-foot Grand Teton, then do it all in reverse.
The Race: The Midnight Half Marathon
Where: NYCWhen: TBD. Details are announced on the Orchard Street Runners Facebook page about a month before the start.
What: There is no route, just a start and an end point. Runners choose their own way in the dark, slipping through buildings and alleyways.
The Race: The Arizona Trail Race
Where: Mexico to Utah
When: Projected start date is April 3
What: This 750-mile mountain-bike ride includes a mandatory 24-mile hike-a-bike across the Grand Canyon.
The Race: Durango Dirty Century
Where: Durango, Colorado
When: June
What: The route climbs and descends 97 miles through the San Juan Mountains. The race is capped at 70 riders, the fastest of whom do it in about 11 hours.
---
Sustainability Will Make Us Rich
Last September, money men Michael Bloomberg, Henry Paulson, and Tom Steyer released a report, "Risky Business," on the economic perils of global warming and the coming climate bubble. So for those of us divesting from fossil fuels (like the Rockefellers), what are the smart investments in a clean future? Dave Chen, cofounder of sustainability-focused investment firm Equilibrium Capital, outlines the most promising sectors to watch.
Renewable Energy
Now that 36 states have renewable portfolio standards, the field is taking off.
Our picks: Sun-Edison, SolarCity, First Solar, and SunPower are all manufacturing panels and working on projects from home rooftops to major desert installations.
Waste Energy
"It's more speculative than renewable energy is," says Chen, "but farms are turning manure into biofuels." Chen suggests seeking out suppliers that sell products that help process the waste into fuel.
Our pick: Renewable Energy Group, the leader in waste energy.
Water Tech
"The big money is in water-efficiency technology," Chen advises.
Our pick: Jain Irrigation. Its products increase crop yields and use up to 70 percent less water than flood-irrigation techniques, and it has achieved close to 50 percent market share in agriculture-heavy India.
---
Real Estate Speculators Will Target the Pacific Northwest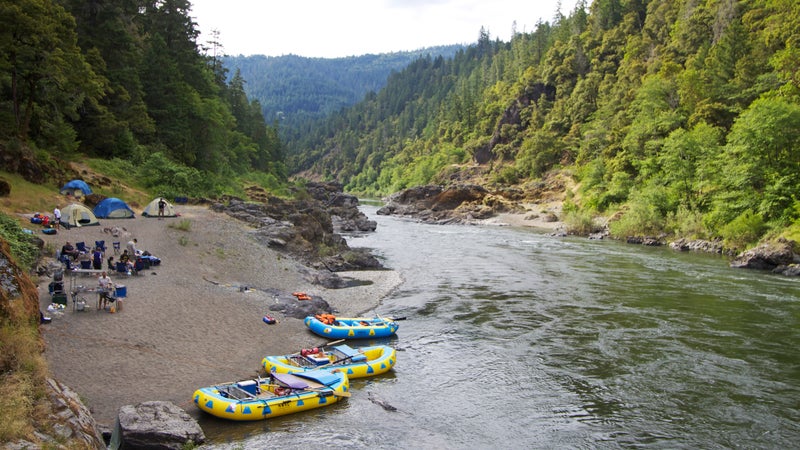 The impact of climate change—rising seas, crazy-big storms, megadrought—is only going to intensify across much of America. Except for the Pacific Northwest. "The relative coolness of the ocean will keep temperatures moderate," predicts Cliff Mass, a professor of atmospheric sciences at the University of Washington. "Summers in Oregon and Washington will still be beautiful, and parts of those states will continue to get snow." Here's where we're moving now, before prices spike.
Crystal Mountain, Washington
Best for skiers. "Lower-lying mountains like Snoqualmie will be affected by climate change," says Mass. "But Crystal will still get snow."
Merlin, Oregon
Best for river rats. The Rogue will get significant runoff and remain navigable down to the Pacific Ocean.
Winthrop, Washington
Best for trail hounds. It's at the intersection of the Okanogan, North Cascade, and Sawtooth Ranges.
Bend, Oregon
Best for beer snobs. Bend, a.k.a. Beer Town USA, has 19 breweries.
---
Fitness Data Tracking Will Take a Quantum Leap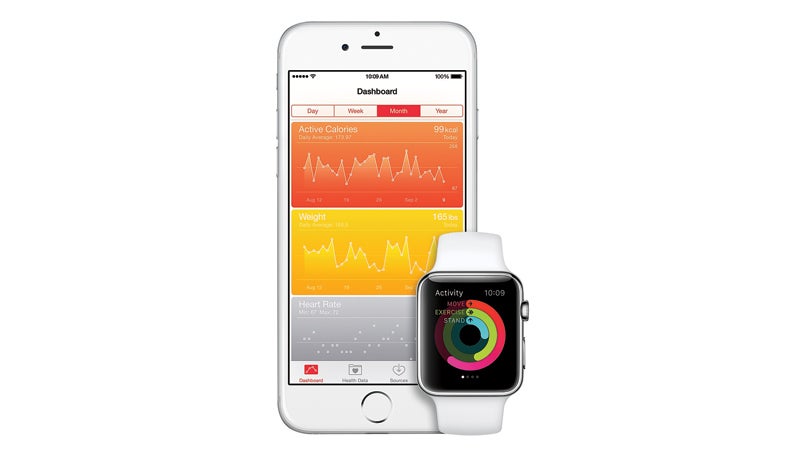 In the fall of 2014, Apple and Google introduced Health and Fit, respectively, software systems that allow users to track a massive amount of health and fitness information right on their phones. "They're revolutionary," says Patrick Moorhead, founder of the tech-analysis firm Moor Insights and Strategy. So how do they work? In the past, any health-related data was siloed into individual apps that didn't communicate with each other. Health and Fit gather all your data in one sharable ecosystem: for instance, your tracking app can inform your nutrition app how many miles you ran during your workout, so you get the appropriate recovery-meal suggestions. And by putting the software front and center on their devices, Apple and Google are spurring millions of casual athletes to start tracking their efforts. This should lead to the development of far better and more useful apps—and, just maybe, the true beginning of the much hyped fitness-tech revolution.
---
Two Crazy Mofos Will Lap the Planet in a Solar Plane
Next March, Swiss aviator Bertrand Piccard and copilot André Borschberg will begin their attempt to fly nonstop around the world in Solar Impulse 2. Here's a look at the plane and the effort involved.
236: Wingspan of the 72-foot-long craft.
17,248: Number of photovoltaic cells that power the four prop engines.
61 mph: Expected average speed.
500: Estimated number of hours the trip will take.
134: Cubic feet inside the cockpit.
27,000: Feet at which the aircraft will travel.
---
The Death Zone Will Go Hollywood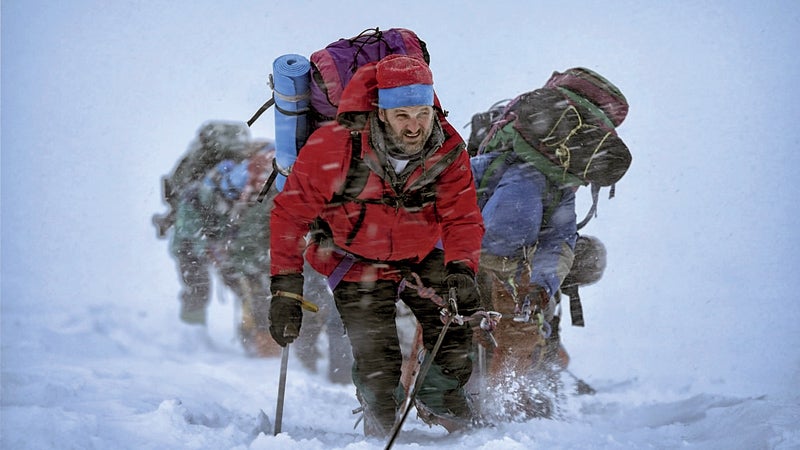 Everest, due out in September and based on Jon Krakauer's Into Thin Air, has two things going for it. The first: awesome footage from real alpinists. The unit that shot the climbing scenes and Himalayan backgrounds, which will be swapped in behind the actors, was led by two-time Everest summiter and high-altitude cameraman Kent Harvey. "Even Gravity wasn't shot in outer space," says the 46-year-old Coloradan. And the second? An A-list cast. Josh Brolin, Jake Gyllenhaal, Keira Knightley, Robin Wright, and Jason Clarke all star.
---
Beers Will Go Wild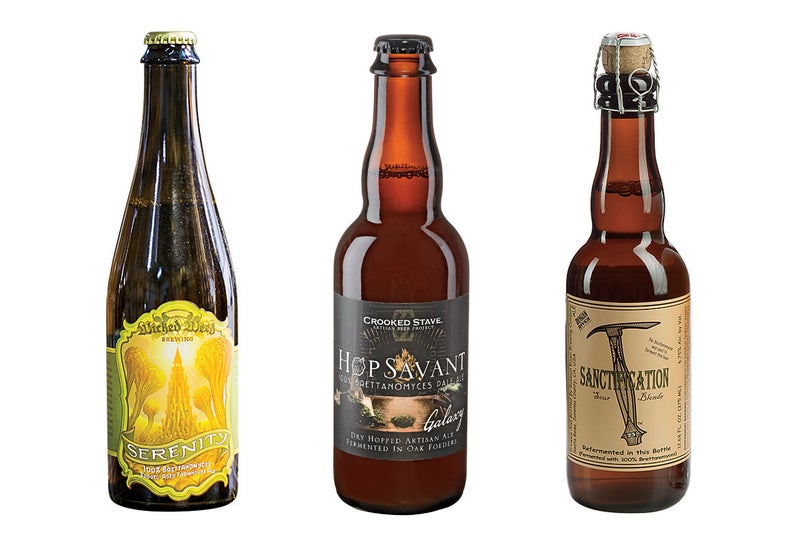 Wild ales are also known as Brett beers, because they're made with Brettanomyces, a yeast endemic to wine barrels. While Brett can chew into oak—which is why brewers often fear it—it creates intense flavors, from tart to earthy. Now players like New Belgium and Dogfish Head are joining smaller outfits in producing their own sour beers. We asked Christian DeBenedetti, author of The Great American Ale Trail, for his three favorites.
Wicked Weed Serenity Wild Ale (5.4 percent ABV): A tart, easy-drinking introductory sour, with a pleasant, lemon-peel-like bite and lighter-than-expected body.
Crooked Stave's Hop Savant (6.7 percent ABV): Dry hopped, with flavors of peaches, leather, and hay.
Russian River Sanctification (6.8 percent ABV): A fruity golden ale with wine-like depth and citrus tang.
---
Commercial Airliners Will Go on a Diet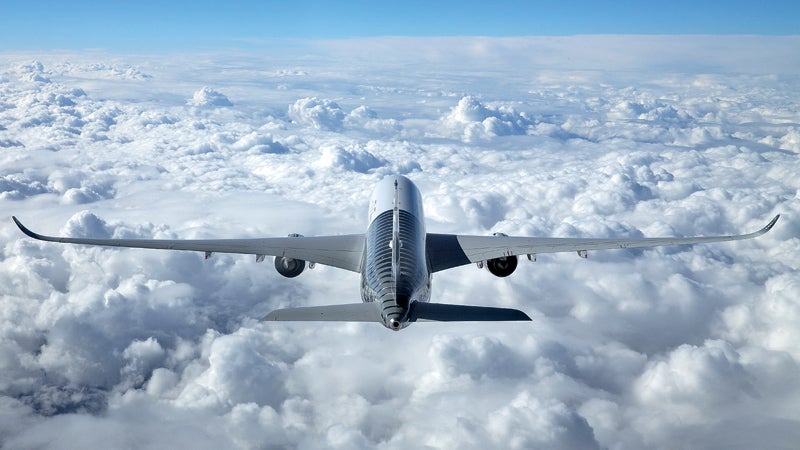 With sales of its monster-size, 853-passenger A380 tanking and the EPA poised to regulate airplane emissions, Airbus will unveil its A350 line, a lightweight, fuel-sipping series of jets that carry 276 to 369 passengers. How different are they from the others in the sky?
25 percent: Fuel savings over typical airliners
Three million: Gallons of fuel per plane that Airbus expects to save each year
90 percent: Portion of the planes made from recyclable materials
---
Bud Will Go Light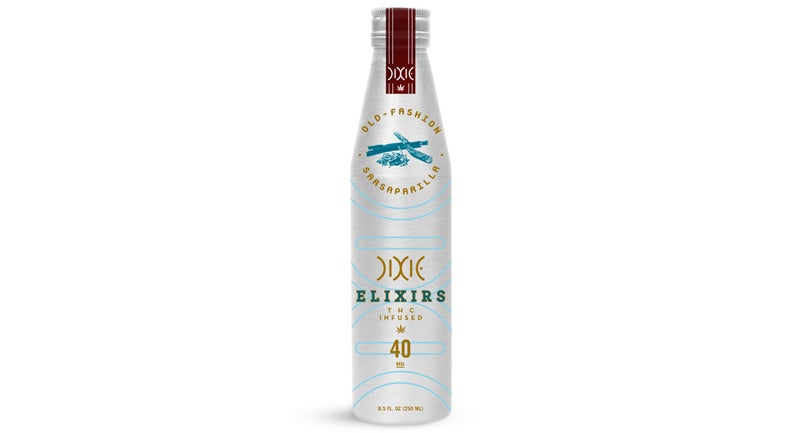 Last year, tests carried out by High Times demonstrated that growers had developed the most potent pot ever seen—more than 28 percent THC, the chemical compound that gets you high. But as Colorado's marijuana industry evolves, a new trend is taking shape: the beginner-friendly dose. From edible gummies to smokeable strains with ultralow THC levels, it's now easier than ever for first-timers to get a tolerably mellow buzz. Rachel Gillette, executive director of advocacy group Colorado NORML, suggests starting with ten milligrams of THC and waiting a couple of hours before ingesting more. Here's what that means when you're stocking up.
There are 10 milligrams of THC in…
Two ounces of Dixie Elixirs Old Fashioned Sarsaparilla Soda
One Canyon Cultivation Suck It Sour Lemon Pucker
One-half of an Incredibles 25-milligram Boulder Bar
One-third of a run-of-the-mill joint
.07 ounces of Wana Big Dog (a "high tolerance" chocolate chew)
---
American Athletes Will Kick ASS!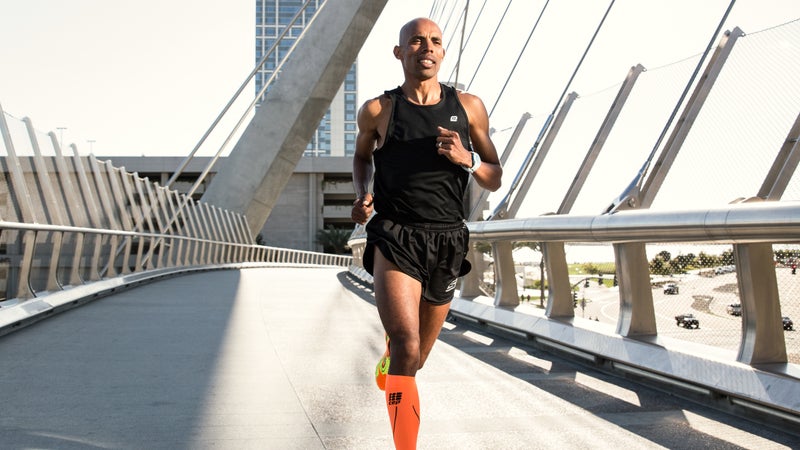 FIS Alpine World Ski Championships
Vail, Colorado, February 2–6
The U.S. is hosting for the first time since 1999, and we're going to dominate. Mikaela Shiffrin will win 
gold in the slalom and giant slalom, Ted Ligety will take the giant slalom, and aging underdog Bode Miller will pick up surprise wins in the super-G and the downhill.
The Iditarod
Alaska, March 7
It will definitely be a Seavey. Dallas Seavey won two of the past three years. The other winner: his dad.
Boston Marathon
April 20
Meb Keflezighi will become the first back-to-back American winner since Bill Rodgers notched three straight victories from 1978 to 1980.
Tour de France
July 4–26
OK, so he's British. But Chris Froome will recapture the yellow jersey with his mix of climbing and time-trial skills—and support from Team Sky.
USA Pro Cycling Challenge
Colorado, August 17–23
Tejay van Garderen will pull off a repeat win on a course that will likely feature the Vail Pass time trial, in which he holds the record.
New York City Marathon
November 1
Our pick: Keflezighi. 
Yes, he'll take New York and Boston. What of it?
ASP World Tour
March–December
The ASP will become the World Surf League, but unless he retires, Kelly Slater will rule. Again.
---
The Sky Will Fill with Buzzing
As the rise of consumer drones continues (the industry is expected to grow by about $1 billion in 2015), So does the debate about where they should be allowed—and for what purpose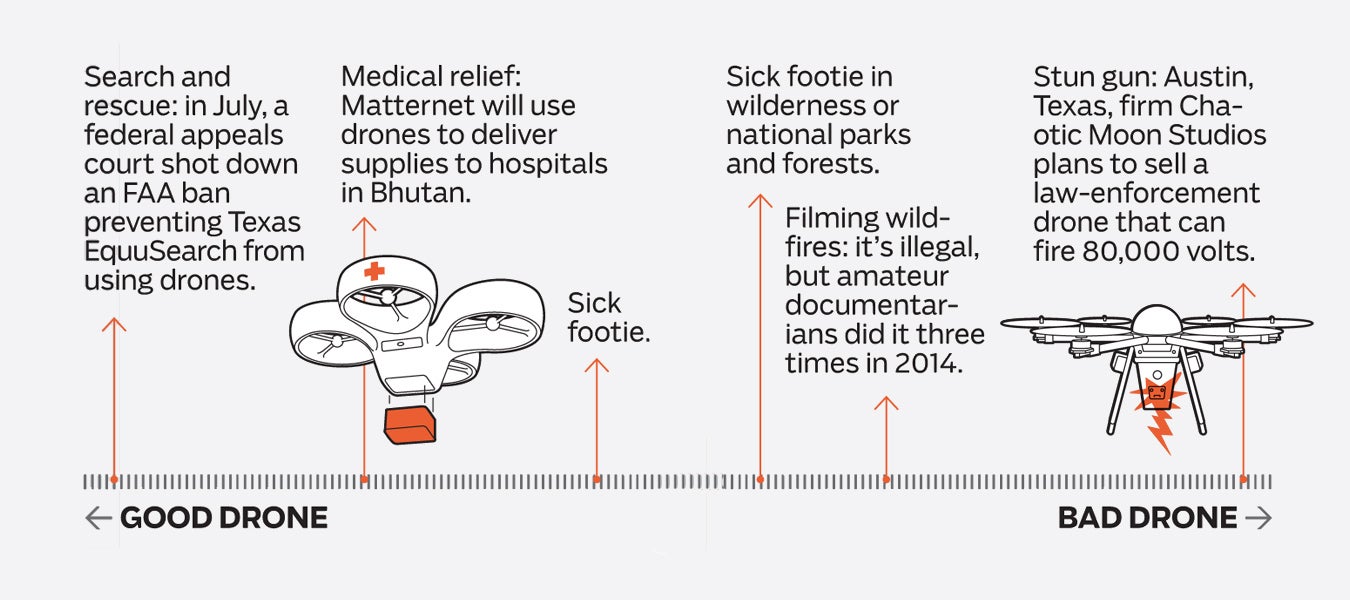 ---
A Teenager Will Become the Fastest American Woman Ever
Eighteen-year-old Mary Cain, who trains with Alberto Salazar in Eugene, Oregon, is slowly closing in on the women's mile record, set by a Russian in 1996. This year she'll almost certainly set a new American mark in the 1,500-meter "metric mile," making her one of the all-time greats in U.S. running history.

---
Graphene Will Become the New Carbon Fiber

It's the world's thinnest, lightest, and strongest material. Next you'll be seeing it everywhere from Head skis to Samsung screens.
---
The Nate Silver of Fracking Will Defeat Industry Giants
Read more about Fractivist Shane Davis.
---
The New Spotted Owl…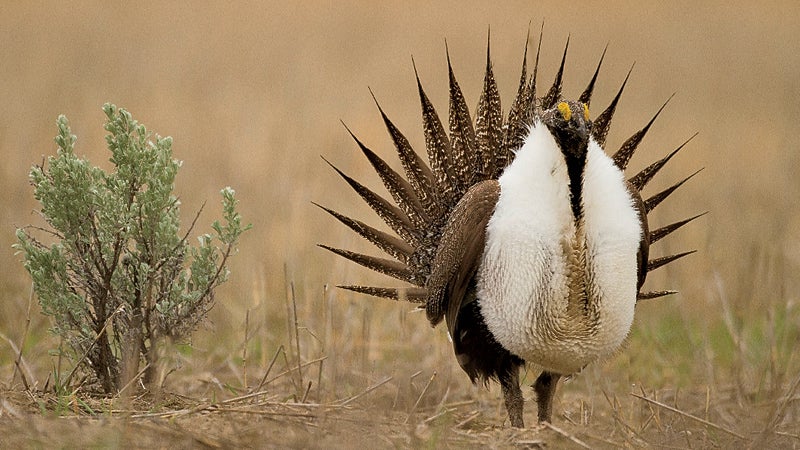 If the habitat of the greater sage grouse is disturbed even a little, this fragile plains bird struggles to adapt. It's now dying out at a major clip—there were millions a few decades ago, and somewhere between 200,000 and 400,000 remain today. By September, the U.S. Fish and Wildlife Service must decide whether to list the bird as endangered. The decision will have major ramifications: great chunks of the West—165 million acres from California to Wyoming—could be off-limits to everything from new roads to fracking. "Billions of dollars of oil and gas revenues would be affected," says Dave Naugle, the Sage Grouse Initiative's science adviser and a professor at the University of Montana. "In fact, doing anything on the land, even recreational activities like hunting, will be tightly restricted."
---
The New Boulder…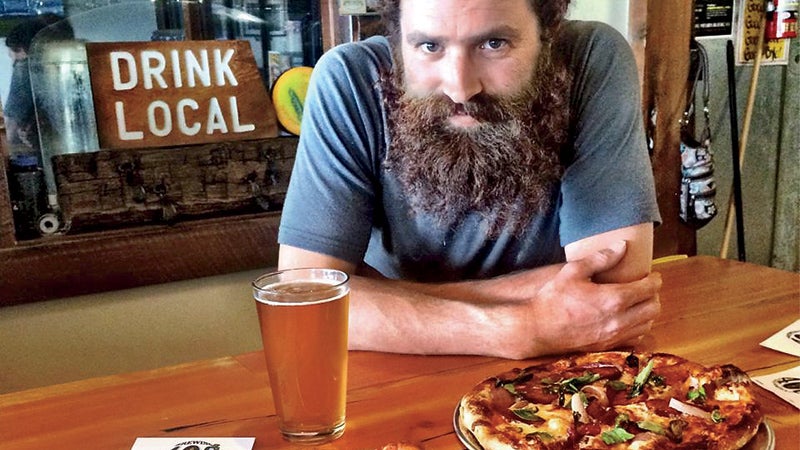 Bozeman, Montana. It has more Montessori schools per capita, an in-your-face local food and beer scene, artificially high housing values, and a disconcertingly low child-vaccination rate. But most important, it has even better access—to Yellowstone National Park, Big Sky ski resort, Custer and Gallatin National Forests, and hundreds of miles of nearby trails.
---
The New Thing We'll All Develop an Allergy To…
First it was dairy, then soy. Most recently, gluten became a no-no. What will people be allergic to next? We put odds on some of the contenders.
Sugar 2:1
Kelp 5:1
Chocolate 13:1
Hops 26:1
Quinoa 48,000:1
---
The New Everest…
After an avalanche killed 16 Sherpas last April, Mount Everest's climbing season came to an abrupt and tragic end. But while the south side cleared out, K2, the world's second-highest (and far more dangerous) peak, moved closer to becoming the world's biggest commercial prize. On July 27, Garrett Madison of Madison Mountaineering and three Khumbu Sherpas—Kami Rita, Fur Kancha, and Ang Tshering—led two Western clients to the 28,250-foot summit. It was a particularly kind weather window that allowed 43 others to reach the top, with only one fatality.
Next summer, K2 will see even more activity. Himalayan Experiences owner Russell Brice, one of the main characters behind the Discovery Channel's reality show Everest: Beyond the Limit, is in talks with Discovery and others about a show that would follow his 2015 expedition. "I don't expect many of the Everest commercial companies to jump on K2, primarily due to the risk, but those who do will charge a premium," says blogger Alan Arnette, who climbed K2 with Madison this year. "It's in a completely different league and should not be compared to Everest except for altitude."
—Grayson Schaffer
The New Fitness Craze…
In 2014, SUP yoga was all the rage. To find out which bandwagon we'll all be jumping on next year, spin the wheel.

* "Yoga for men"
** "The Christian alternative to yoga and tai chi"
---
Fitness Fad 2015 Quiz: Backcountry Hazard or Ninja Warrior Obstacle?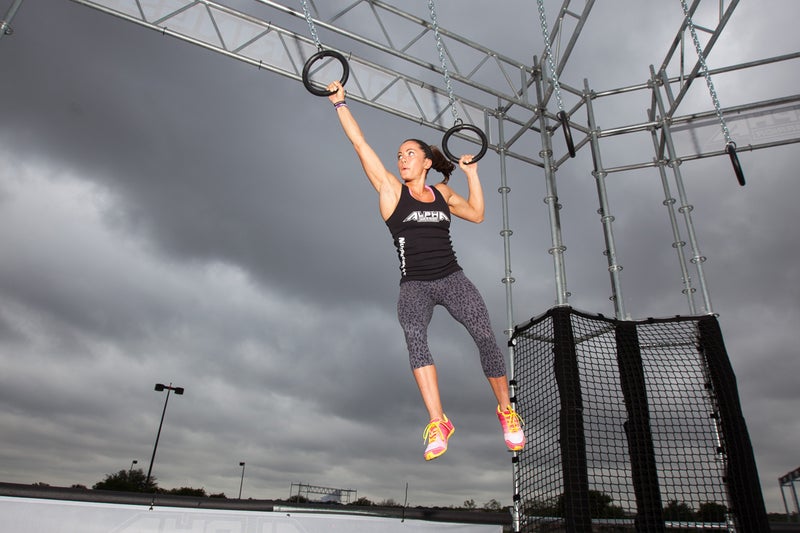 Even before that video of pint-size gymnast Kacy Catanzaro dominating an American Ninja Warrior course went viral, people were incorporating the NBC reality show's obstacles into their workouts. In July, website NinjaWarrior.info began uploading free instructions on how to create obstacles similar to official course hazards. But before you build, know what you're talking about:
1) Widowmaker
2) Backstream
3) Choss Pile
4) Unstable Bridge
5) Slider Drop
6) Needle Climb
7) Rolling Log
8) Hidden Crevasse
Answers: 1. Hazard (dead or broken tree limbs prone to falling). 2. Obstacle: swim against a jet-pool current! 3. Hazard (crumbly rock). 4. Obstacle: cross two independently hanging boards. 5. Obstacle: grasp a bar while sliding down a steep track. 6. Obstacle: cross a group of thin, flexible bars. 7. Obstacle: straddle a log as it rolls down a hill. 8. Hazard (exactly what it sounds like).