American Craft Beer Goes Global
Brew master Alex Violette will open his cutting-edge American-style brewery in Vietnam this month. The goal: to create the most innovative, unique beers on the planet using the country's native ingredients. Mangosteen stout, anyone?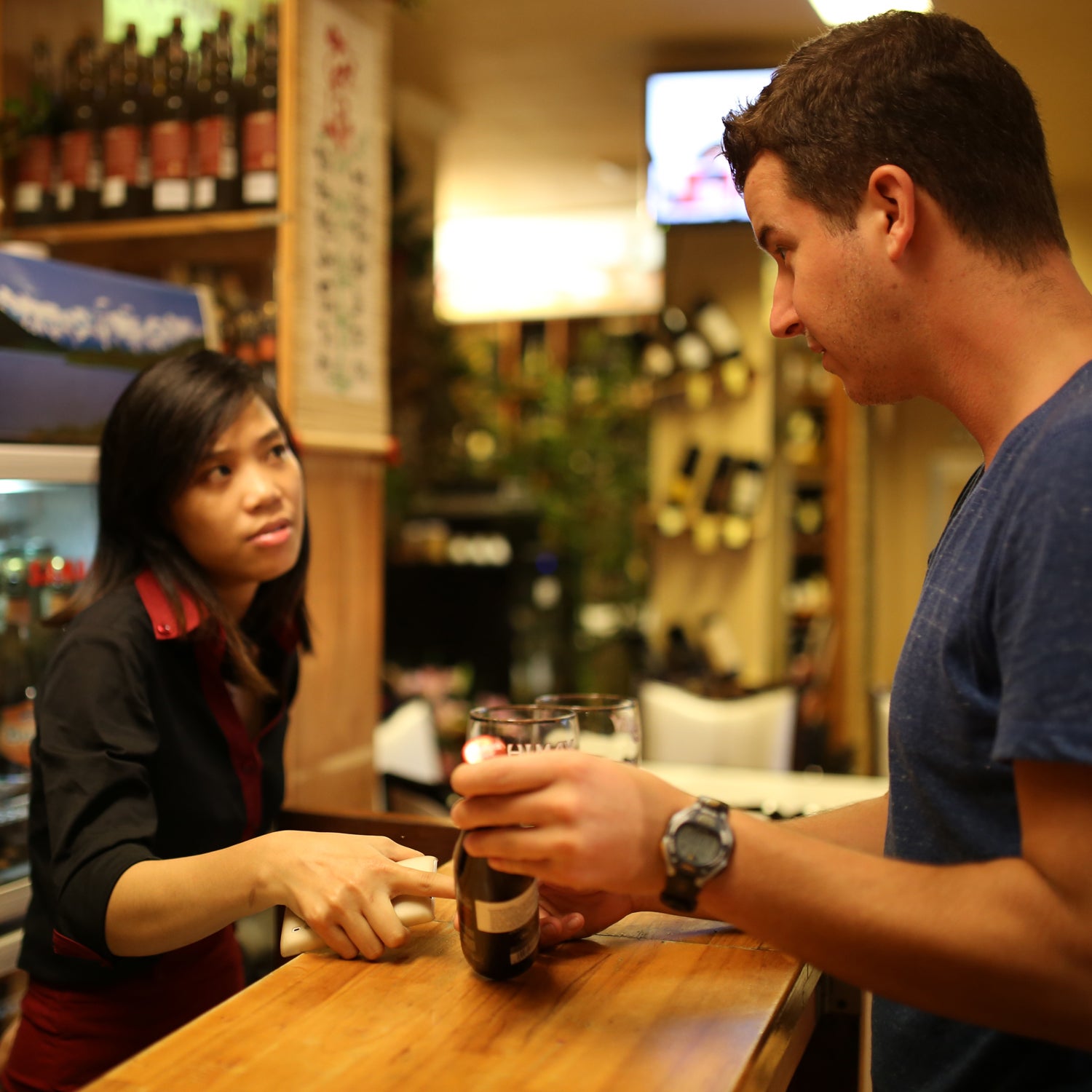 Courtesy of Pasteur Street Brewe(Photo)
Heading out the door? Read this article on the new Outside+ app available now on iOS devices for members! Download the app.
American brewers—who tend toward experimental, bold brews with unconventional ingredients—are finally gaining respect from their more traditional European counterparts.
Twenty-six American craft breweries earned 39 medals in 21 categories at this year's European Beer Star in Munich, Germany, one of the world's most prestigious beer competitions. To cap it off, Firestone Walker Brewing Company based in Paso Robles, California, won the Consumer's Favorite gold medal for its Stickee Monkee.
Now, more U.S. craft brewers are going international. American-inspired craft breweries started sprouting up in the United Kingdom and Italy eight years ago, while California-based Stone Brewing Company plans to open as Germany's first American brewery in late 2015 or early 2016.
And on Christmas day, Alex Violette, former head brewer at Boulder, Colorado's Upslope Brewing Company, will open the taproom of the first American craft brewery in Vietnam. The goal: to build on the upstart, experimental character of American craft beer with unique, high-quality ingredients, including the local fruits rambutan and mangosteen, coffee, jasmine, ginger, and cacao beans.
"I have been able to source many of the parts for the brewery from vendors in Saigon," says Violette. "It took hundreds of kilometers on the motorbike to find the neighborhoods that sold the specific items. It was great to see the excitement of the shop owners when we were finally able to get past our language barriers and find an oddly specific part that I need."
Violette and his business partner, John Reid, will open Pasteur Street Brewing Company in a warehouse on Pasteur Street—named after the famous French chemist, microbiologist, and brewer—near downtown Saigon.
"The street is known for its cool shops and bars tucked away in alleyways, as well as its lush parks and open spaces," says Violette. "It's exotic, yet fresh. So when people hear Pasteur Street Brewing Company based in Saigon, Vietnam, it immediately sparks interest."
Vietnamese have their own national beer, a cheap, light, all-natural lager called bia hoi. The term also refers to the cultural practices associated with drinking—meeting up at any time of the day to drink and socialize or conduct business meetings, often at plastic tables on street corners and sidewalks. "The challenge lies in developing the palette of the Vietnamese consumer," says Reid. "The bia hoi culture in Vietnam is world famous, and it is essentially what craft beer is all about, having a relaxing conversation with friends while enjoying a beer."
https://youtube.com/watch?v=8JdnvNudm0c
Lead Photo: Courtesy of Pasteur Street Brewe
Trending on Outside Online