How Low-Cost Combo Passes Affect Small Ski Areas
Passes have never been cheaper. But will the deep discounts destroy your local hill?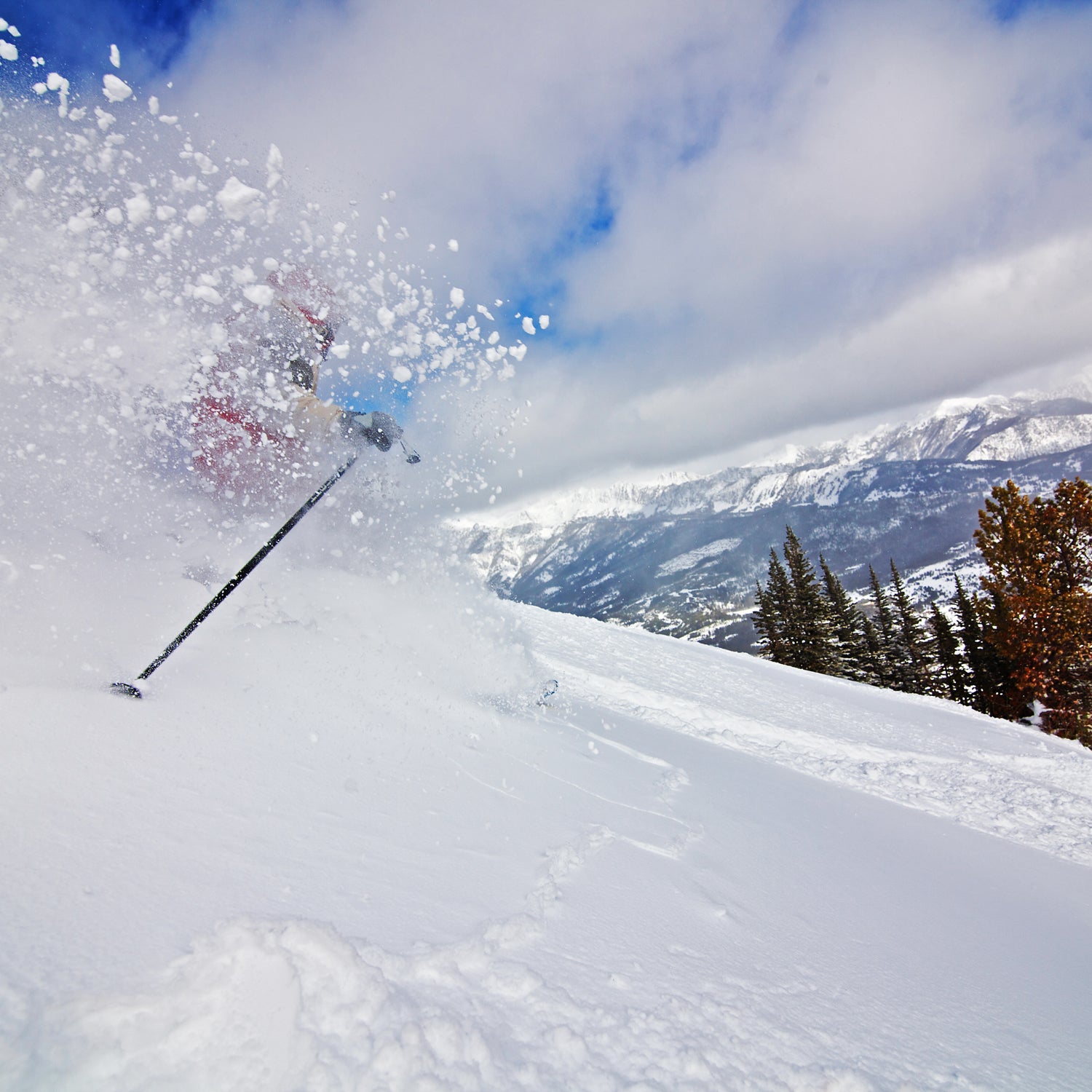 Heading out the door? Read this article on the new Outside+ app available now on iOS devices for members! Download the app.
These are good times to be moving about the continent in search of powder. Thanks to the consolidation of resorts and the rise of ultra-affordable, multi-resort passes, the price of skiing hasn't been this cheap since the advent of chairlifts. That makes for happier skiers in a generally expensive and flatlined sport. There's a potential downside, however. As the big conglomerates buy up resorts, bundle them together, and sell access to their network at a deep discount, there's increasing concern that the little guys will get priced out of the game.
Previously, season passes were purchased by local skiers or wealthy second-home owners. Most were expensive, sometimes as much as $1,500; the majority of vacationers bought daily lift tickets. Then, in 2008, Vail Resorts debuted the Epic Pass. It cost $579 and offered unlimited skiing at all six of Vail's properties in Colorado and California.
Last year, Vail sold 350,000 of the passes, which now cost $769 for the unlimited version. It's just one of many multi-resort options available. There are also the Mountain Collective Pass (two days of skiing at seven resorts for $399), the Intrawest Passport (six days at six resorts for $589), and the Cali4nia Pass (unlimited skiing at four resorts, $799).
These pricing schemes don't reflect the true cost of operating a ski hill. Boyne Resorts, the country's largest private operator, spends upwards of $25 million each year running its fleet of 85 snowcats. And before it sold its holdings to Vail Resorts, Park City Mountain Resort estimated that it had invested $10.5 million in lifts over the past decade.
Multi-resort passes are what's known in retail as a loss leader, like free drinks at Las Vegas casinos. If you're a big, vertically integrated company, you can afford to lose money on operations and make it up on burgers and ski lessons. (TripAdvisor estimates that the average destination skier spent $750 per day at Vail during the winter of 2011–12.)
For the hundreds of smaller independent resorts, that's a risky business model. "When $500 buys you access to 12 resorts, people scoff at buying day tickets even at $49," says Aaron Brill, a cofounder of Silverton Mountain, a small, mostly backcountry ski area in southwestern Colorado.
On the East Coast, where multi-resort passes have yet to infiltrate the market as deeply as in the West, Mad River Glen, the nation's only not-for-profit, cooperatively held ski area, is watching the trend with a nervous eye. "Our business is about lift tickets and season passes. We have no other options," says marketing director Eric Friedman. "There's no way we can compete with the cheapo season passes on price."
Even some larger ski companies are worried about the effects of the new price structures. "It's definitely a concern for the industry as a whole if we lose too many feeder resorts and local ski areas," says Steve Kircher, who runs eight of Boyne's ten mountains. "It's incumbent upon the bigger guys to help the smaller areas in our regions." Boyne assists neighboring resorts by donating grooming equipment and offering reciprocal discounts. But it's one of the few big conglomerates doing so.
In the meantime, even the most vocal critics of the large resorts are caving to pressure. This winter, Silverton debuted a $299 pass that gets you unlimited unguided skiing, plus five free days each at Arapahoe Basin, Monarch, and Taos. It quickly sold out.