The Trail Runner's Bucket List
From a ridge run through the Montana sky to a marathon in the heart of Africa, these ten races have one thing in common: They'll push your limits in some of the most spectacular terrain on earth.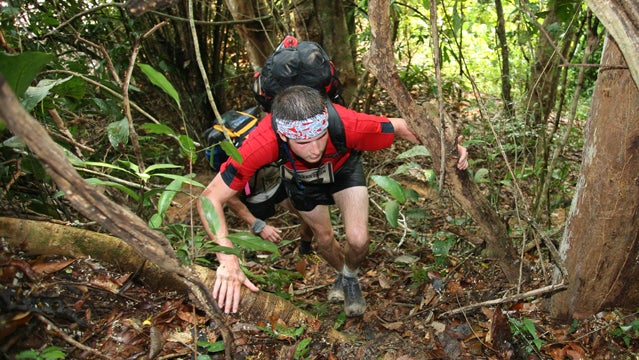 Courtesy of Jungle Marathon(Photo)
Heading out the door? Read this article on the new Outside+ app available now on iOS devices for members! Download the app.
No matter how much you love big-city marathons, counting cracks in the sidewalk will never quite measure up to racing through canyons and streams out in the wilderness. There's something about running in nature—the scenery, the variety of terrain—that just breeds camaraderie. Add in a dose of healthy competition, and you have a recipe for Zen. Maybe that's why participation in trail running has surged over the past decade, bringing with it a slew of new events that run the gamut from the casual to the positively epic.
We went through this year's calendar to pick our ten favorite trail races; the results span three continents and vary from five to one hundred miles in length. Start training today and tick one off your life list in 2013.
---
Safaricom Marathon, Kenya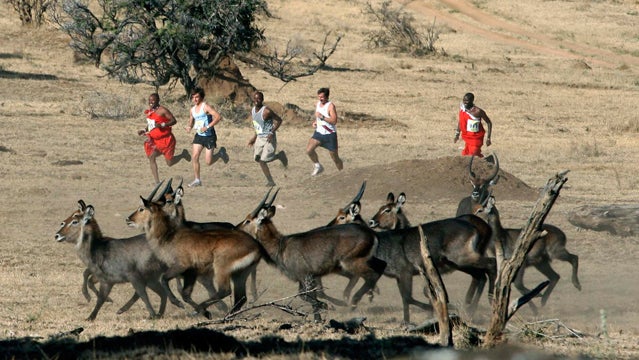 Finishing a marathon will never feel effortless, but doing it in the shadow of Mount Kenya somehow makes it easier to endure. Enter the Safaricom Marathon, which raises money for conservation and community projects in Kenya. Every June, 1,000 runners from around the globe gather at the 55,000-acre Lewa Wildlife Conservancy, about a four-hour drive from Nairobi, to jog through savannah that teems with elephants, zebras, and giraffes, all under the watchful eye of armed game rangers. That's not to say the Safaricom is easy: Temperatures often soar into the 90s, and though the track is relatively flat, the conservancy sits at a lung-busting altitude of 5,500 feet. But how many races let you check safari and marathon off your bucket list in one go?
Race Date: June 29, 2013
---
Mont-Blanc Marathon, France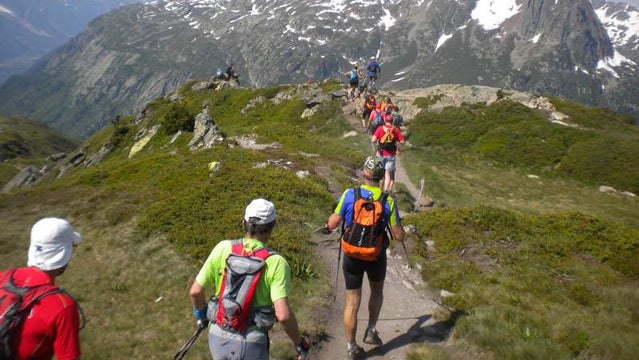 One of the world's premiere trail races, the Mont-Blanc Marathon starts in Chamonix's central square before leading runners on a 26.2-mile loop around the surrounding valley. Along the way, racers pass through ancient hamlets and high-alpine meadows, all in the shadow of Western Europe's highest mountain. This is ultra athlete Kilian Jornet's training ground, so be prepared for a burly ride, including more than 8,000 feet of climbing. While most people finish in over six hours, Jornet set a record last year with a blistering time of 3:38:24.
Race Date: July 1, 2013
---
Loon Mountain Race, New Hampshire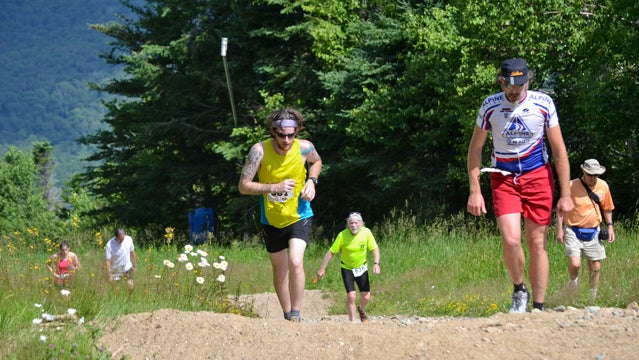 Widely considered the New England Trail Running series' most difficult event, the Loon Mountain Race in Lincoln, New Hampshire, packs a whopping 2,200-vertical gain in just 5.5 miles. Racers literally run up a mountain—the average grade is 10 percent, with some sections as steep as 40 percent. The trail winds up the ski resort's runs, including the black-diamond pitch Upper Walking Boss, before finishing at the top gondola station on Loon peak. Besides featuring some of the best trail runners in the country, this race is also a women's qualifier for the World Mountain Running Championships.
Race Date: July 7, 2013
---
Tahoe Rim Trail Endurance Runs, Nevada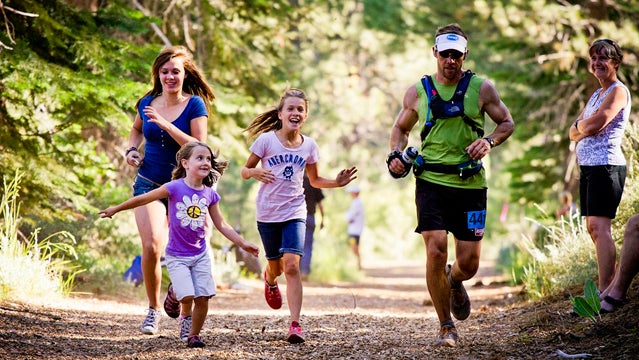 Starting in Spooner Lake State Park, this race follows the Tahoe Rim Trail, a singletrack trail that circumnavigates Lake Tahoe and links together the surrounding peaks. Though the full Tahoe Rim Trail is 165 miles, the race offers 50K, 50- and 100-mile options. For the 100-mile race, racers spend 80% of the distance above 8,000 feet, through scenery that varies from lush forests and meadows to snowfields and desert.
Race Date: July 20, 2013
---
Bridger Ridge Run, Montana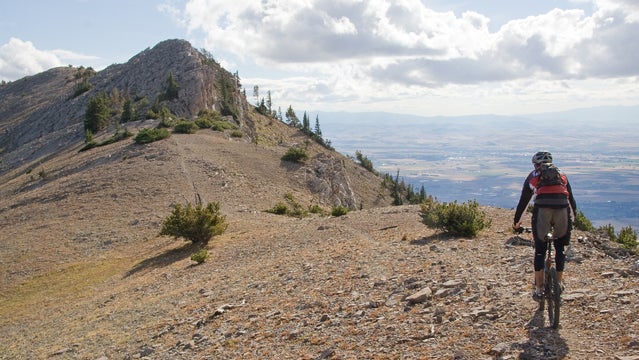 Rising 5,000 feet above Bozeman, the Bridger Range flaunts a dramatic, narrow ridgeline that links together several of its peaks. In 1985, the ridge, which is visible from town, inspired several locals so much that they organized a race across the 20-mile-long crest. Starting from the Sacajawea Peak trailhead in the north and finishing at the M parking lot in the south, racers scramble over boulders, cross talus fields, and navigate cliff systems on a trail that narrows to one foot wide in places and is surrounded on both sides by thousand-foot drops. Entry for the coveted 250 spots is by lottery.
Race Date: August 10, 2013
---
Imogene Pass Run, Colorado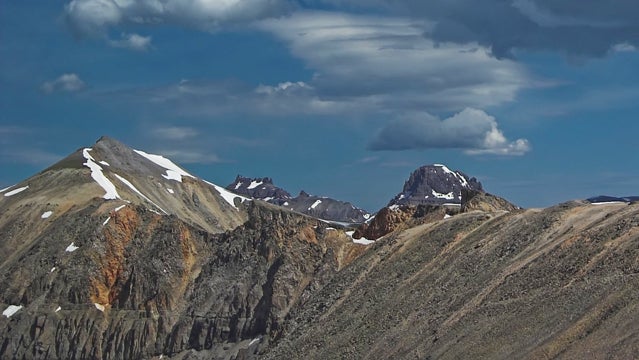 Set amongst the 14,000-foot peaks of the San Juan Mountains, the Imogene Pass Run is a rite of passage for Colorado trail runners. Beginning in Ouray, the race follows a 17-mile dirt road that connects the former mining outpost to the ski town of Telluride. Runners start on Ouray's Main Street and climb ten miles—and 5,310 vertical feet—to the apex of Imogene Pass, which tops out at a lung-searing 13,120 feet. From there, they plunge seven miles down Tomboy road, passing columbine-studded alpine basins and an old ghost town, before arriving in Telluride.
Race Date: September 7, 2013
---
Jungle Marathon, Brazil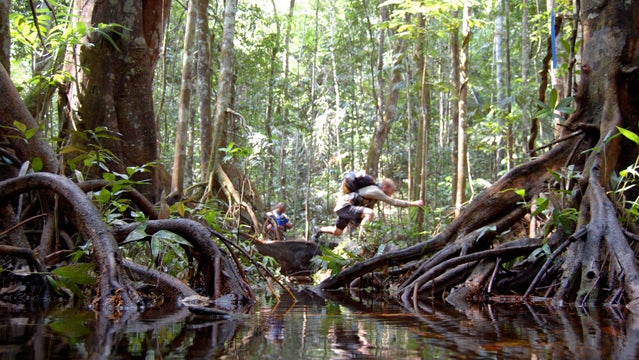 How do you make a marathon more intense? Try throwing in snake-infested swamps and dense jungle swarming with mosquitoes. That's what you're in for at the Jungle Marathon in Brazil's Para state, where prepping for the starting gun requires several safety briefings, "jungle-training" seminars, medical checks, and acclimatization runs. Competitors begin the marathon from a jungle base camp accessible only by an overnight boat ride. From there, they run along logging trails and hunting paths through canopied Amazonian rainforest, contending with knee-deep mud, river crossings, and 100-degree temperatures along the way.
Race Date: October 3, 2013
---
Moab Trail Marathon, Utah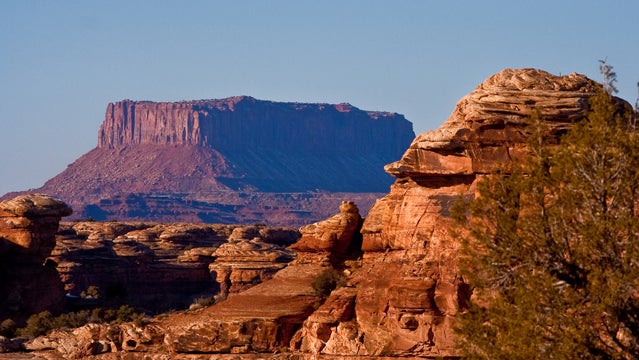 By November, the soaring temperatures of Utah's southern desert have given way to 35-degree mornings and 60-degree afternoons. In other words, perfect weather for a race. Set against Moab's unique moonscape of red rock canyons and soaring cliffs, the Moab Trail Marathon takes racers over slickrock and past ancient pictographs and stone arches. The terrain is technical (runners traverse exposed sections of the course with the help of a fixed line) but interesting, which makes the miles and 3,500-foot elevation gain go by quickly.
Race Date: November 2, 2013
---
X-Terra Trail Run World Championship, Hawaii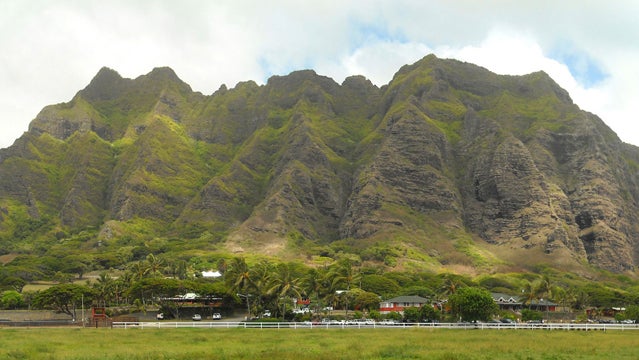 Set on a 4,000-acre working cattle ranch on the northeastern shore of Oahu, this 13.1-mile course winds through dense jungle, verdant pastures, and steep mountainsides that give way to ocean views. Don't let the name fool you: Though it's called a World Championship, you don't need to qualify for this event. It's merely the last race on X-Terra's 70-stop world tour. The half marathon is the main event, but there is also a 5K and 10K, as well as a family adventure walk.
Race Date: November 24, 2013
---
Hellgate 100K, Virginia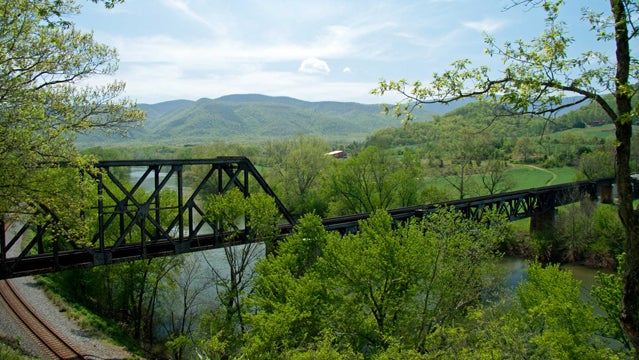 Held deep in the Blue Ridge Mountains, the Hellgate ultra covers 66 miles, with 13,500 total feet of elevation gain. If that's not enough, it starts at midnight in December; on race day, it's been 12 degrees and icy, 70 degrees and humid, and everything in between. Participants in the race can expect long hill climbs, river crossings, and steep technical sections.
Getting into the Hellgate is almost as hard as running it. The race is small, with only 140 competitors, all handpicked by race director and founder David Horton, a famed ultrarunner who has logged over 70,000 miles in his career and holds the Appalachian Trail speed record. Though this race is known for its charm and cool vibe, it's not for newbies: Horton, a hardened ultra vet, created it "to inspire humility" in those with the guts (or hubris) to give it a try.
Race Date: December 7, 2013
Lead Photo: Courtesy of Jungle Marathon
Trending on Outside Online