The Fine Art of Not Crushing the Roof of Your Car
Perfect your roof-rack skills, and keep your gear and ride in perfect condition.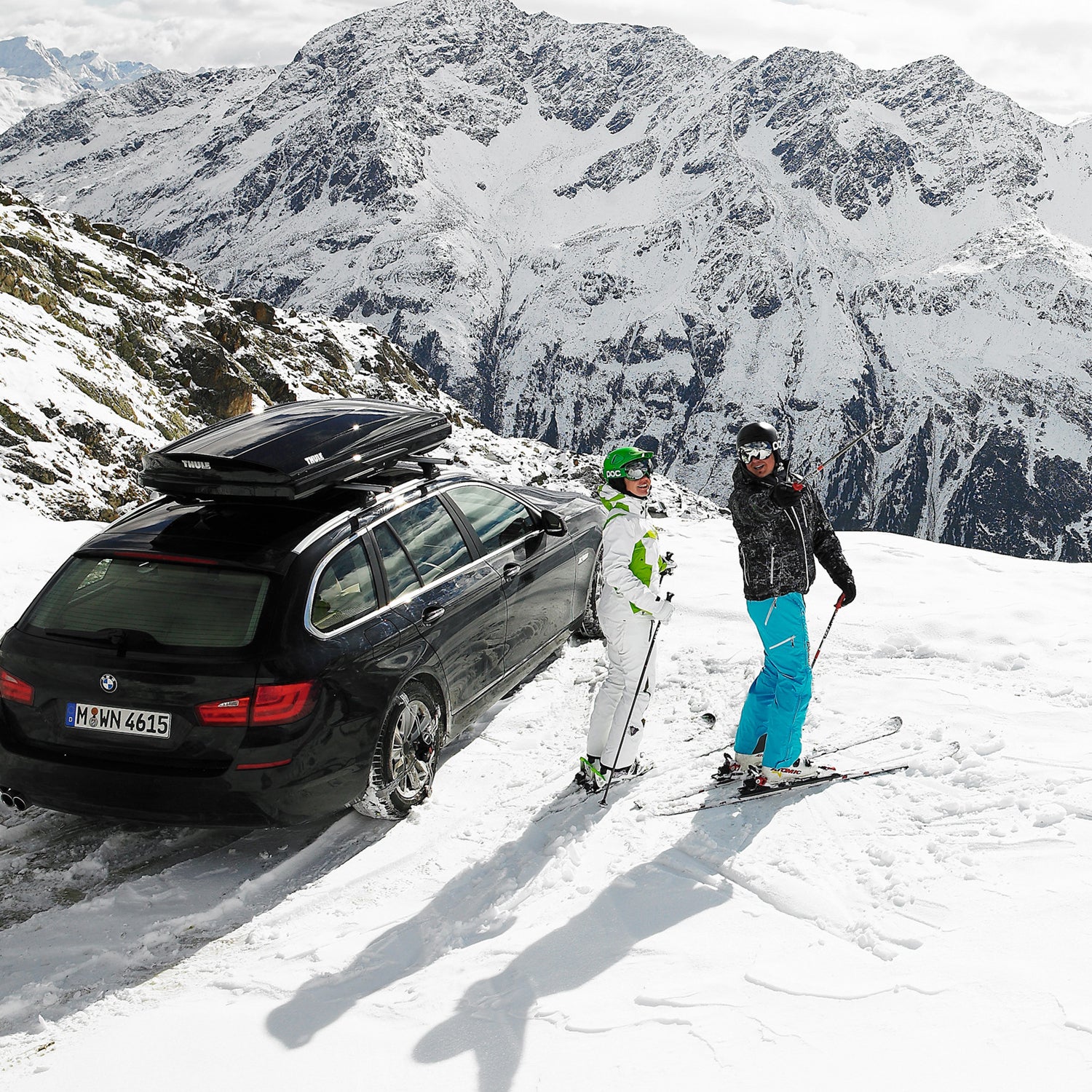 EHRENBERG Kommunikation/
Flickr
Heading out the door? Read this article on the new Outside+ app available now on iOS devices for members! Download the app.
Here's a revelation: The roof of almost any make or model passenger car, SUV, or crossover you drive was only rated to hold 165 pounds. So that uber-cool rooftop tent could easily dent the roof rails or the roof itself, and your carmaker (and insurance company) might balk at repairs.
We gleaned more racking sagacity from Reed Frick and Chris Rine, two engineers at Thule. Their job, besides doing some very hard math, is to replicate the misdeeds of customers. For instance, Rine and Frick have loaded a rocket box with 2,000 pounds of roof shingles, then bombed over speed bumps. Because, naturally, Thule customers have done the same thing. They suggest you don't try that at home. And that you follow the below advice. 
Don't: Overload that receiver. Hitch racks are only compatible with the weight limits of receivers. For example, Thule doesn't make a four-bike rack that fits in a tiny 1 1/8-inch receiver because that's enough weight to rip the mount right off of a car. There go your bikes, catapulted in front of a semi at 70 mph.
Do: Remove ski or bike accessories out of season, since the weight and bulk hurts fuel efficiency. Your 4Runner's ski rack is rad in February, but it advertises your lameness in July.
Don't: Forget to lock it. Most racks bolt only if your gear is properly secured. If it's not, the mechanism acts as a fail-safe.
Do: Rack kayaks and SUPs, then use guy-lines to tether them to the front and rear tow hooks of your car. Why? Remember that 165 pound limit you're now almost surely exceeding? Driving 50 mph adds hundreds of pounds of lift, making those boats want to fly—or turn your vehicle into a convertible. At this point, any quick swerve can send a boat through another car's windshield, or your own.
Don't: Drive racked gear into your low-slung garage bay. A bike or box on top of your car probably won't clear, and it's the most common screw-up Thule sees. Frick and Rine suggest hiding the garage-door opener from yourself (maybe in a locked glovebox): in the process of trying to find it, you'll remember why you hid it in the first place.
Trending on Outside Online