Essentials: Backcountry Tools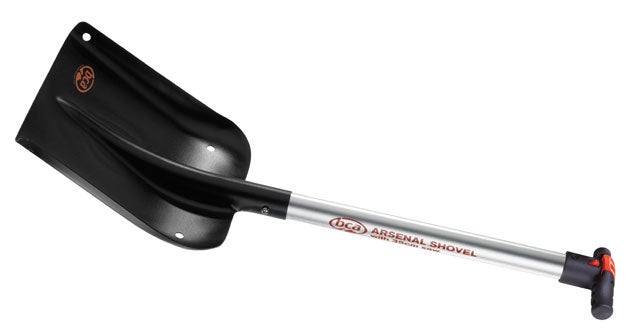 Heading out the door? Read this article on the new Outside+ app available now on iOS devices for members! Download the app.
BCA redesigned its line of shovels this year and now offers an impressive 12 options. For overnights or more involved outings, we liked this version of the A-1 best; its extendable handle makes it great for digging out a snow cave, and the supersharp saw just might come in handy, if only for cutting firewood.
G3 Alpinist Climbing Skins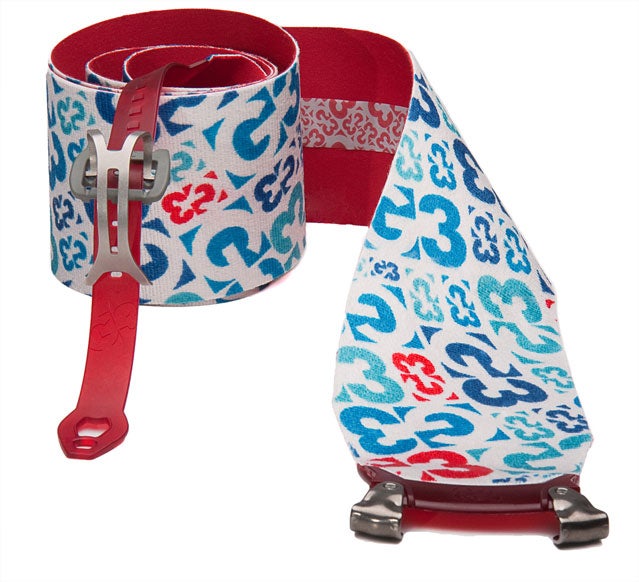 Hydrophobic synthetic fibers on G3's updated Alpinists help keep 'em dry and provide fast glide and high traction on daylong tours. Stainless-steel swiveling tip attachments work with any ski shape. And while the new tail-clip attachments are easier to adjust, they're also a bit bulkier, which introduced some drag on flat-tailed skis when skinning over harder snow. Available in five lengths (153 to 199 centimeters) and six widths (70 to 140 millimeters).
K2 LockJaw Carbon-Aluminum Ski Poles

We like how K2's people think: you're way more likely to measure the angle of the slope you're considering skiing if doing so is quick and easy. That's why they put a small bubble-vial inclinometer at the base of the grip of one of its all-around solid (easy to adjust, sturdy) LockJaw ski poles.
Mammut Pulse Barryvox Beacon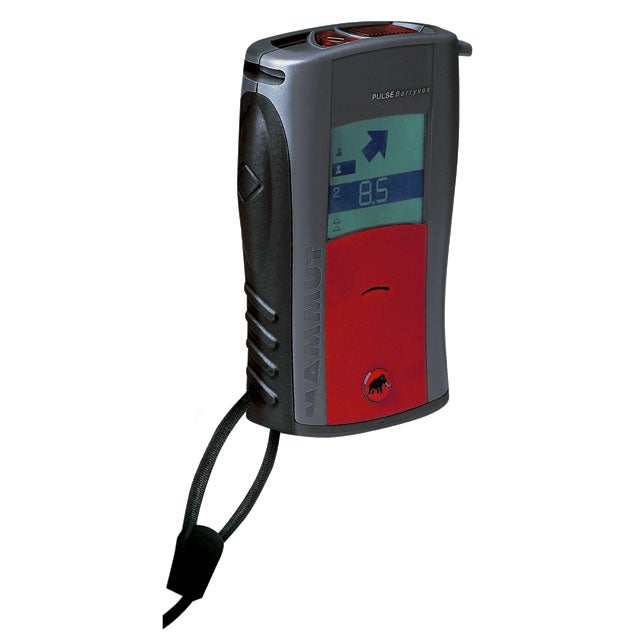 There are newer beacons in Mammut's line, but we still prefer the simple, quick-on-the-draw Pulse. The LCD screen and acoustic cues are beginner-friendly, while the advanced modes allow guide types to customize settings. Only gripe: in bright sunshine, the display appears blurry when viewed through polarized lenses.
Brooks Range 240+ Carbon Pro Probe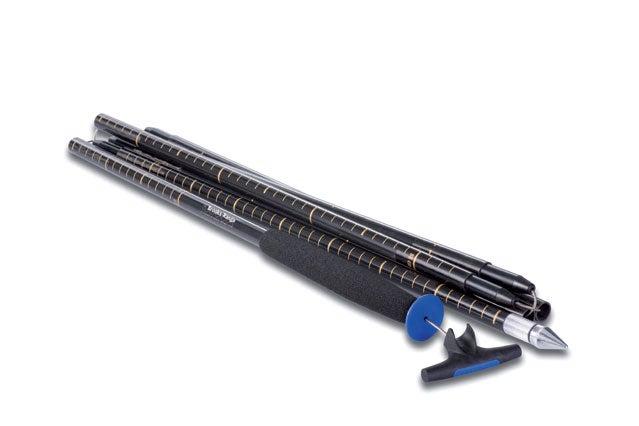 The 240-centimeter Carbon Pro probe (300 centimeters with optional extension; $12) offers fast, efficient one-pull deployment with a glove-grippable T-handle cord and locking sections. And at just nine ounces, it's also one of the lightest probes on the market.
Voile Straps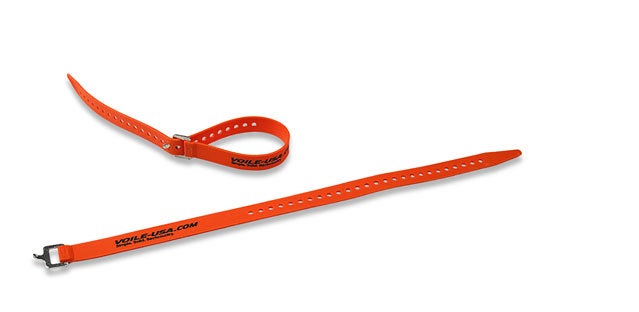 We always keep a few of Voile's stretchy rubber straps in our pack. Use 'em to bind your tips together when hiking up with your skis clipped to your pack; to bundle your skis before dropping them in the cat or heli bin; to keep an ailing skin in place; to jury-rig a busted pack strp; to … you get the picture. Available in five sizes (9 to 21 inches).