The Real Culprit of Delayed Flights
New stats detail which airlines are the most on-time, but the numbers only tell a quarter of the story.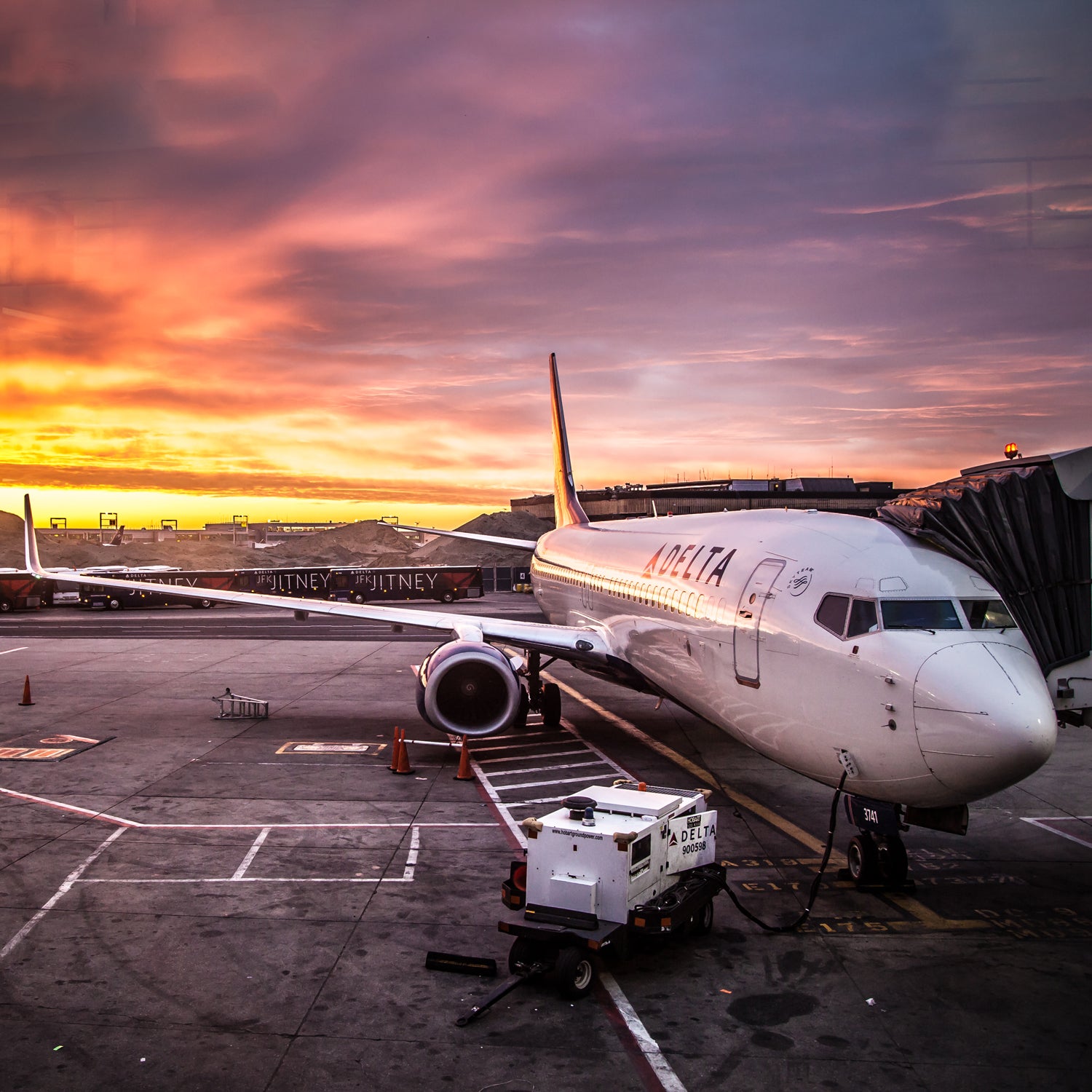 Andrés Nieto Porras/Flickr(Photo)
Heading out the door? Read this article on the new Outside+ app available now on iOS devices for members! Download the app.
When your flight is delayed, it's only natural to want to blame the airline. And a few weeks ago, it seemed we could finally pin down the most blameworthy carriers. The Bureau of Transportation Statistics (BTS), part of the U.S Department of Transportation, released last year's on-time performance data for every major American airline. Hawaiian Airlines topped the list  at 92 percent on time while Delta was the most punctual of the heavyweight carriers at 86 percent (a delay is measured as 15 minutes or more off schedule).
Just don't pay too much attention to the ranking. The report fails to account for that regional carriers like SkyWest that operate—to little publicity or public knowledge—many of the flights passengers take with the big-name carriers. According to the Congressional Research Service, these feeder airlines operated 61 percent of American, Delta, United, and US Airways flights in 2011. Without accounting for this data, the entire ranking is suspect. 
More significantly, the list understates a basic factor: Airports, not airlines, are responsible for many flight delays. Look closely at the BTS data, and you'll find that only a quarter of delays can be directly attributed to the carriers themselves. Most airlines also fare similarly by this rubric. In general, three to seven percent of their flights fall victim to "Air Carrier Delay." (By this statistic, Virgin America was the most punctual major airline of 2014 at 3.3 percent). The more common culprit is the "National Aviation System," which controls air traffic and airport operations.
More signifigantly, the list understates a basic factor: Airports, not airlines, are responsible for many flight delays.
How can you really blame airlines? The single biggest cause (over a third of delays) receives the vague designation of "Aircraft Arriving Late," which can be caused by anything from extreme weather to airline personnel issues. Economist Dave Dixon from the University of New Mexico points out that this category affects bigger carriers with a quick-turnaround revenue-miles model most severely. For airlines like Southwest, who tightly schedule successive flights for each plane, one delay will cause a ripple effect.
Because certain airlines tend to fly from certain airports, it makes no sense to create an aggregated master list. But if you understand the whole picture, the BTS stats can still be a useful tool. Before you book, go to the interactive BTS site and compare carriers at a particular airport to determine the likelihood that your flight will be delayed.
Lead Photo: Andrés Nieto Porras/Flickr