Is GoPro Under Pressure?
Recent stock market activity may be a warning of future problems for the action-cam giant.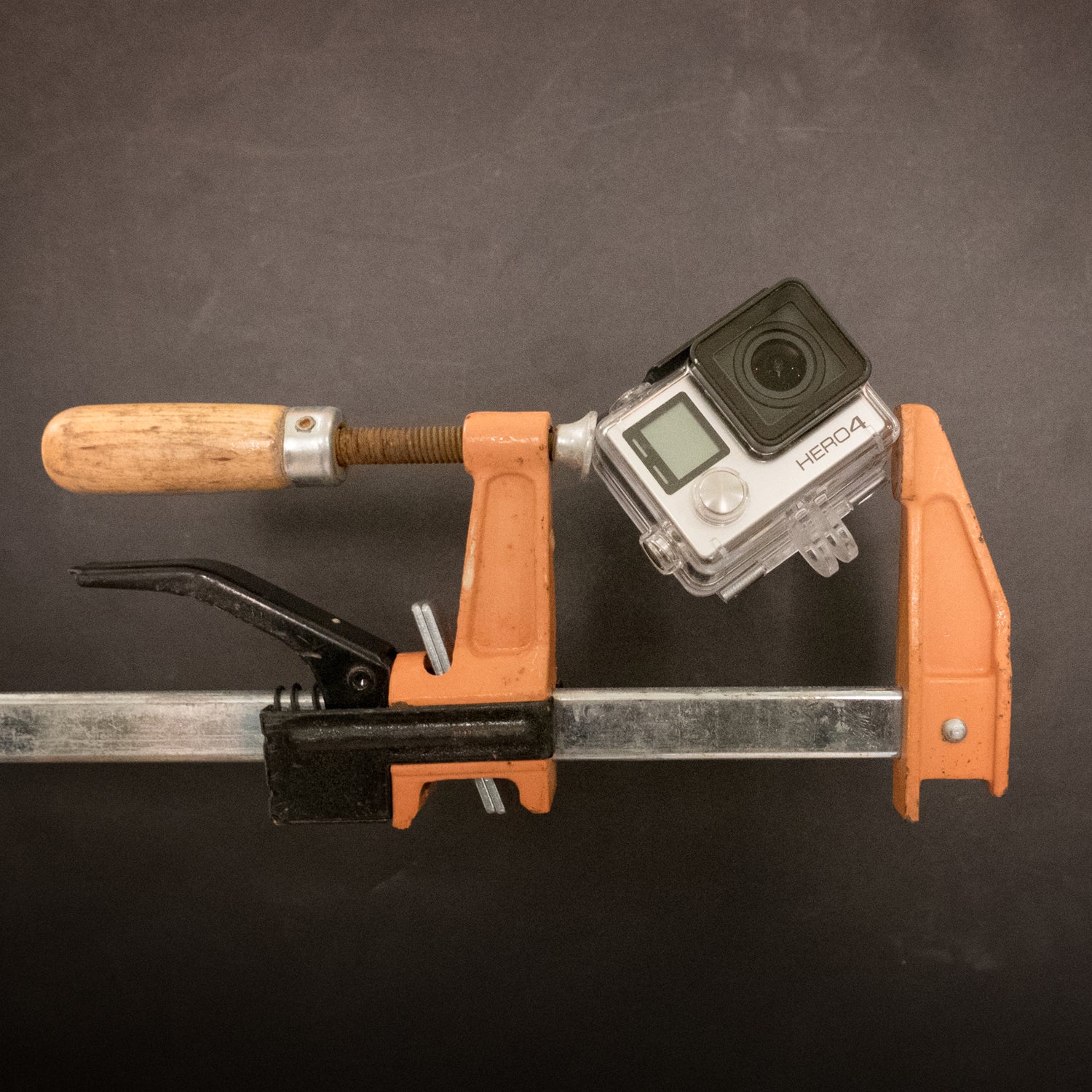 OutsideOnline(Photo)
Heading out the door? Read this article on the new Outside+ app available now on iOS devices for members! Download the app.
Last week, action-cam maker GoPro finally got some good news about its stock price, which has been hammered since last October. The number of shares held short*—an indication that investors are bearish about a company—declined by almost seven percent from the two-week period prior.
The bad news? Almost 60 percent of GoPro's common stock is held short. Behind only Pilgrim's Pride, it's the second-most shorted stock in the U.S. by float, or percentage of total share volume.
What does that mean? Think of it this way: for every two investors who look at GoPro and think it will continue to grow, there are three who believe the best days of its short life as a publicly traded company are behind it—at least for now.
When GoPro went public last June, the picture couldn't have been brighter. The company has a 67 percent share of the overall camcorder market, a share so commanding that its name has become as synonymous with action cams as Kleenex or Xerox were to tissues and copies.
After the initial IPO bump from $28 to $40, investors piled into the stock in August and September, pushing it to almost $100 a share and a valuation well over $10 billion. But the stock's decline since has been steeper than Chris Davenport's big-mountain lines, even as GoPro has beat analysts' earning estimates for all three quarters reported so far. The question is: Who's got the right point of view and what does it mean for the company that popularized action cams?
"Consumer technology is a very deflationary category over time," explained Sean Naughton, a senior research analyst for Piper Jaffray who covers GoPro. "Investors are concerned because the company is dramatically over-earning right now and those gross margins and earnings will fall over time."
A falling stock price alone won't kill GoPro. Unlike a lot of tech companies, it was profitable before the IPO and continues to be. And some of the downward price movement the past few months is almost certainly due to insider sales, after a lockup period expired in late December. But the selling started in October, and a stock under pressure can certainly indicate bigger problems.
GoPro declined to comment for this story, but Naughton and Ben Arnold, a consumer technology analyst for market research company NPD Group, outlined three systemic challenges GoPro faces.
A falling stock price alone won't kill GoPro. Unlike a lot of tech companies, it was profitable before the IPO and continues to be. But a stock under pressure can certainly indicate major problems.
First: good old-fashioned competition. "There are all kinds of competitors who could undercut them on price," says Arnold. GoPro has ably withstood competitors with a similar feature set. But it remains to be seen whether its $130 base model Hero can hold against the coming flood of cheap me-too alternatives like Polaroid's Cube or Xiaomi's Yi.
GoPro also needs to expand to other markets to grow. Last November, the Wall Street Journal reported GoPro would start selling drones in late 2015. The story didn't cite named sources, but GoPro also didn't refute it.
Arnold thinks that it will be imperative for GoPro to enter the exploding wearables market, which he says is a natural fit. "It appeals to their sweet spot, to their primary demographic and it's close to a lot of the features and use profile they have now," he said. There GoPro is well positioned: almost half its employees work in R&D, and the company doubled that division's budget last year, to over $150 million.
The last hurdle is GoPro's attempt to become a media company. Whether via its sponsored athletes or just the army of groms uploading videos to YouTube and putting "GoPro" somewhere in the title, the company has access to an incredible library of video. 
It signed content deals with Microsoft's XBox division and airline Virgin America for dedicated channels. That could be key to expanding GoPro's reach. "You see a video shot with a GoPro and you instantly know what you're watching," said Arnold. "It feels like you're on a snowboarding trip." But it will need to make deals with bigger content distributors and develop new licensing partnerships if it wants to make any money this way. 
But Naughton is cautious. "To date, they've been either unable or unwilling to share a content monetization plan with investors," he said. "I'm not convinced they can leverage other people's content to become that media company. The market may not be as big as they think."
And it also relies on people continuing to share their videos. GoPro's overall hardware quality is hard to match; it routinely wins review plaudits from consumers and media. But right now, GoPro's "pain point" as Naughton calls it, remains getting that great video you shot off the camera.
Camera makers have always been slow to add connectivity, said Arnold, and when they do, it's far from seamless. The result, he said, is that most WiFi-equipped cameras never connect to the Internet. Compared to a smartphone, it's exponentially harder to share video or stills from a GoPro.
Which points to GoPro's biggest, most existential problem: Will it face a hardware version of Twitter's problem that 44 percent of "users" have never sent so much as a single tweet?
Naughton says there's no way to track that user behavior right now, but it concerns him. "I have a GoPro myself and that describes me a little," he said. "I started off strong and gravitated back to using my phone because I always have it and it's easy to send a photo or video to someone. With GoPro, that integration is still clunky." That's problematic for GoPro's media-company aspirations, but also its core business model. People won't buy stuff they find hard to use.
All of those concerns are expressed in the high short interest. Last November, Citron Research, an activist investor, published a research report that was highly critical of GoPro. 
Activist investors fit a variety of molds. One is the classic corporate raider, like Carl Icahn, who target companies they think are mismanaged and attempt to take them over. Citron belongs to a more recent, controversial category: investors who research companies to find targets, take aggressive short positions, and then publicize their research. Hedge funders David Einhorn, who shorted Keurig-maker Green Mountain, and Bill Ackman, currently involved in a contentious short of Herbalife, are examples.
You can argue with Citron's methods. But in its report, Citron directly attacked the GoPro-as-media-company story line and pointed out that its price-to-earnings multiple is far above most consumer electronics companies. Citron calculated that, even using the most favorable revenue growth, which GoPro freely admits is declining, the stock (then selling at $84 a share) was hugely overvalued. In Citron's point of view, GoPro isn't a media company at all. It's a consumer electronics company, and one that will quickly fall back to that category's earthly bounds.
Based on fundamentals, Citron set a 12-month price target of $30. GoPro's closing price on Monday? $39.37.
---
*When an investor shorts a stock, he borrows and sells shares at the current price, betting the stock will go down. If it does, he exercises his right to buy back the share at the lower price and pockets the difference. It's an effective, if brutal, way to bet against a company.
It's also very risky. If an investor buys a traditional "long" position, his maximum possible loss, even in the highly unlikely event the stock dropped to zero, is only as much as he invested in the first place. In some short situations, if the stock rises instead of falls, the potential loss is limited only by the price at time of sale. If you open a short trade on 100 shares of a $10 stock ($1,000) and instead it goes to $30, you're out $3,000.
Lead Photo: OutsideOnline
Trending on Outside Online