Will Men Race Women at the Next Olympics?
Cycling, skiing, and bobsledding have hinted they're testing out mixed-gender events—but they're not the head-to-head matchups we're thinking of.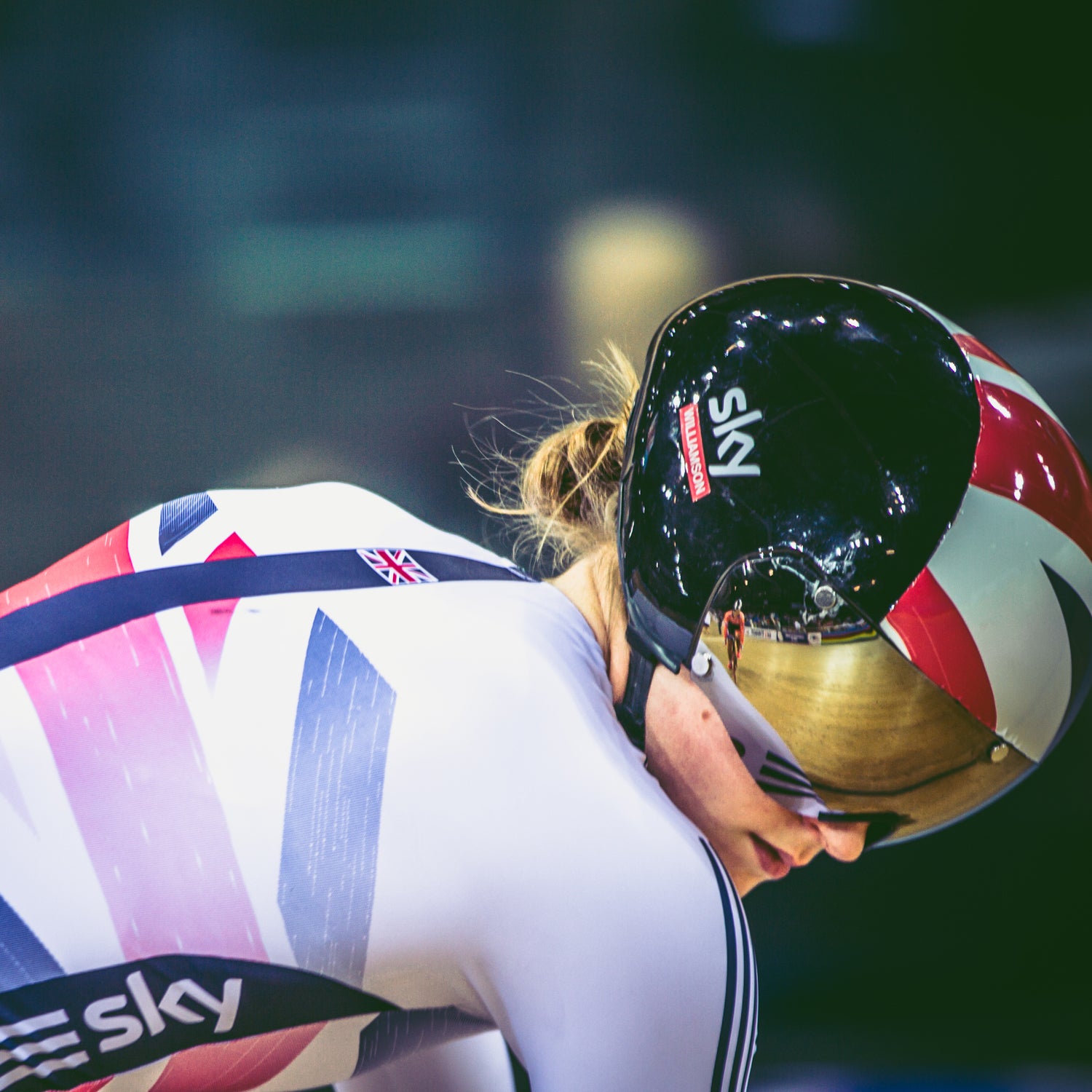 Flowizm(Photo)
Heading out the door? Read this article on the new Outside+ app available now on iOS devices for members! Download the app.
According to a recent, rather cryptic Reuter's report, the International Olympic Committee is considering introducing mixed-gender competitions at the 2018 and 2020 Olympics. The three relevant sentences from the article:
Mixed-gender cycling events could form part of the 2020 Tokyo Olympics if experiments prove successful, Brian Cookson, president of the sport's governing body, said on [March 17].

With IOC president Thomas Bach pushing sports federations to improve gender equality, Cookson said trials would begin behind closed doors in Switzerland on Friday.

Men and women could compete against each other in sports such as Alpine skiing and bobsleigh as soon as the Pyeongchang Winter Games in 2018.
Notable, right? Women have been agitating to compete against men in golf, tennis, and skiing for years. One constant has been the resistance to those requests from the sports' governing bodies: Michelle Wei was allowed to compete in men's professional golf only after years of lobbying; Lindsey Vonn's request to ski against men in Lake Louise several years ago was essentially dismissed out of hand. And yet, here the International Olympic Committee seems to be floating the idea of mixed-gender competition without any pressure to speak of at all. What gives?
The IOC had nothing to say about the matter, instead referring Outside to the individual federations, which are responsible for submitting new formats to the IOC. According to FIS spokeswoman Jenny Wiedike, the organization has in fact submitted two mixed-gender proposals to the IOC. And they are: Ski Jumping Mixed Team Event and Alpine Nations Team Event. Both are slightly convoluted events involving mixed-gender teams from one country competing, more or less, in relays against other countries. What they are not is Lindsey Vonn going head-to-head in downhill against Marcel Hirscher.
USA Cycling Vice President Jim Miller told Outside that the organization was aware of the trial the UCI conducted, but U.S. riders had not been invited to participate. A UCI spokeswoman refered Outside to a  story posted on UCI's website detailing a four-lap team relay in late March at a velodrome in Switzerland, pitting teams of four–two men, two women–against each other. If that event is any indication of what UCI has planned for the future, we shouldn't expect a real head-to-head matchup there, either. And that's a shame.
Besides Wei and Vonn, the best women have been competitive with men in several sports for some time. Paula Radcliffe's 2003 world marathon record of 2:15:25 was the fastest marathon by a British runner that year, and in many years her time would place her among the top 20 U.S. marathoners—both male and female. In other words, there are women out there who can, indeed, go head-to-head with the guys. The resulting match would arguably be thrilling, and draw an unprecedented amount of spectators.
The best women have been competitive with men in several sports for some time. Could the IOC be awakening to that fact?
As far back as 1973, tennis star Billie Jean King beat Bobby Riggs in a grudge match. And both Radcliffe and King attracted significant publicity—for the IOC, that would mean TV ratings—which could be one reason IOC President Bach is pushing the idea of integrating male and female athletes in one competition. Less likely, but still an intriguing hypothesis: the IOC is realizing gender is a more fluid concept than is currently recognized in Olympic sports. 
Unfortunately, it seems the Reuters' report somewhat overstated what the IOC, skiing, cycling, and bobsled are considering. But there's still time. Here's to hoping for a straight-up face off in future Olympics, rather than a less-than-thrilling relay. 
Lead Photo: Flowizm