In Stride
Why Richard Branson Would Hire the Smartest Woman in Running
In a surprise move, the multi-billionaire announced that he would be launching Virgin Sport. Though the initial reports are sparse on details, we have a good idea of what he wants to do: revolutionize the business of racing.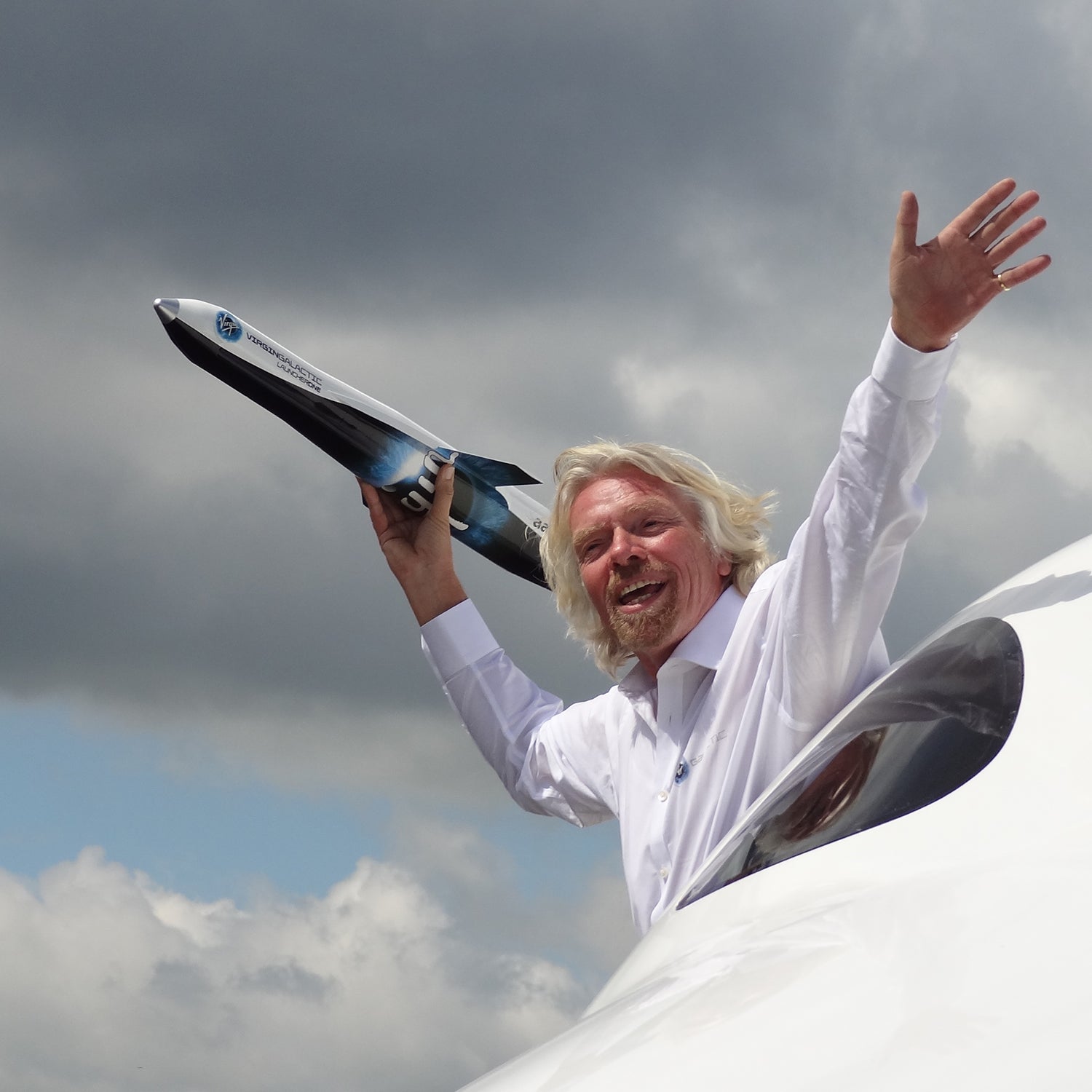 Hardo Müller(Photo)
Heading out the door? Read this article on the new Outside+ app available now on iOS devices for members! Download the app.
Yesterday, Sir Richard Branson's multinational conglomerate Virgin Group revealed a new addition to its family of about 400 companies: Virgin Sport. Though the announcement was vague—"Operating high energy events and celebratory occasions…Virgin Sport aims to change the health and wellness game for good," Branson wrote on his blog—and nobody knows yet what the company will do, there's one big reason to be psyched about it. Virgin has the infrastructure to launch the world's first fully-immersive events, combining wearable data, coaching, social media, retail, fundraising, and the events themselves into one seamless experience. 
If that sounds Big-Brothery, that's because it probably is. But that is where the major fitness brands are headed: trying to combine all aspects of our fitness lives under one umbrella. 
Some fitness giants, like Under Armor, are doing it to help sell more retail products. In February, the company shelled out $560 million total for calorie-counting app, MyFitnessPal, and fitness tracking app Endomondo. Under Armour had already bought workout app MapMyFitness in 2013. With those three apps combined, the company has access to what it calls "the world's largest digital health and fitness community," according to PCWorld, with 120 million registered users. That user base "provides an opportunity to build long-term relationships with consumers, and ultimately we think we're going to sell a lot more shirts and shoes," Under Armour CEO Kevin Plank told PCWorld.
Like Under Armour, Virgin Group owns quite a few companies on the health and fitness arena, including Virgin Active, an international web of 262 health clubs with more than 1.4 million members; and Virgin Pulse, an app, website, and branded activity tracker currently aimed at promoting corporate wellness with a user base of more than 1 million. 
But we don't expect Virgin Sport to focus on behind-the-scenes data gathering when the venture, which launches in the UK, finally comes to the U.S. (though we're sure that'll happen, too). The fact that Branson hired former New York Road Runners President, Mary Wittenberg, as the new company's CEO tells us it'll likely start out with actual events in the running arena. Virgin Money, Virgin Group's financial services brand, is already the title sponsor of the London Marathon. Virgin Sport will likely start out by growing an on-the-ground, regular events business—either buying events outright or sponsoring them, as Virgin Money sponsors the marathon—and then use those races as a hub to connect with the company's other offerings. More than a fitness business, Virgin Sport aims to be a sports as a lifestyle business.
Experts in the endurance sports market agree. "In the U.S., I suspect they might just buy some of the bigger races," says Chris Douglas, founder of athlete management, sports law and marketing firm, Presidio Sports Management. "They could turn them into a series, maybe like the Rock 'n' Roll series and put their own flavor on it. Those races are very popular and have a lot of beginners because it's a great experience designed for the beginner runner." 
Perhaps, Douglas posits, Virgin Sport will wedge its way into the saturated endurance sports market by focusing on shorter events that are trying to make a comeback, like the mile.
Since the announcement, neither Virgin Sport nor Wittenberg have gone on the record to say much. But in an interview with Fortune, Wittenberg hinted at the company's aspirations: 
"There is a big open space to build a lifestyle company, with events being the backbone. There's a whole lot more happening right now in fitness," Wittenberg, 52, told Fortune in an interview on Tuesday. "That's the opportunity," she added. "When you go to other cities and towns not many have that year-round community—we want to create that."
That lifestyle approach will be key to whatever Virgin Sport does. As we've seen in past Virgin ventures, well-rounded consumer experience is what the company is known for both online (where it's called user experience, or UX) and off. Anyone who's flown Virgin America, the airline in which Virgin Group owns about a 25 percent stake, and to which it licenses its name, will tell you it was a notable flight experience. Mood lighting, spa-like music, humorous pre-flight videos, and stylish terminals set it apart from other airlines. In fact, the website for Virgin America, won the Grand Prize in last year's UX Awards, "the premier awards for exceptional experience," given annually in San Francisco. 
It's easy to imagine Virgin Sport bringing this approach to cities hosting its events. "They wouldn't just be thinking about making money off of registration, but off of a cool expo, interactive incentives for weight loss, and training goals, and fundraising goals," Douglas says. Perhaps you could be matched up with a virtual nemesis that you can actually race at the event for a special (digital?) winner's prize that goes beyond the typical finisher's medal and t-shirt combo, like points to spend at the expo or on other Virgin products. 
"It'll be interesting to see if they grow events from scratch or start buying them up," Douglas says. Either way, "there's definitely money to be made even though the market is super saturated. If you have a cool event in a cool city, people are gonna go." 
Lead Photo: Hardo Müller