Sponsor Content
Dorais
Meet the Dorais brothers—a pair of ski mountaineers, ER docs, and family men whose toughest battle is being fought far away from the mountains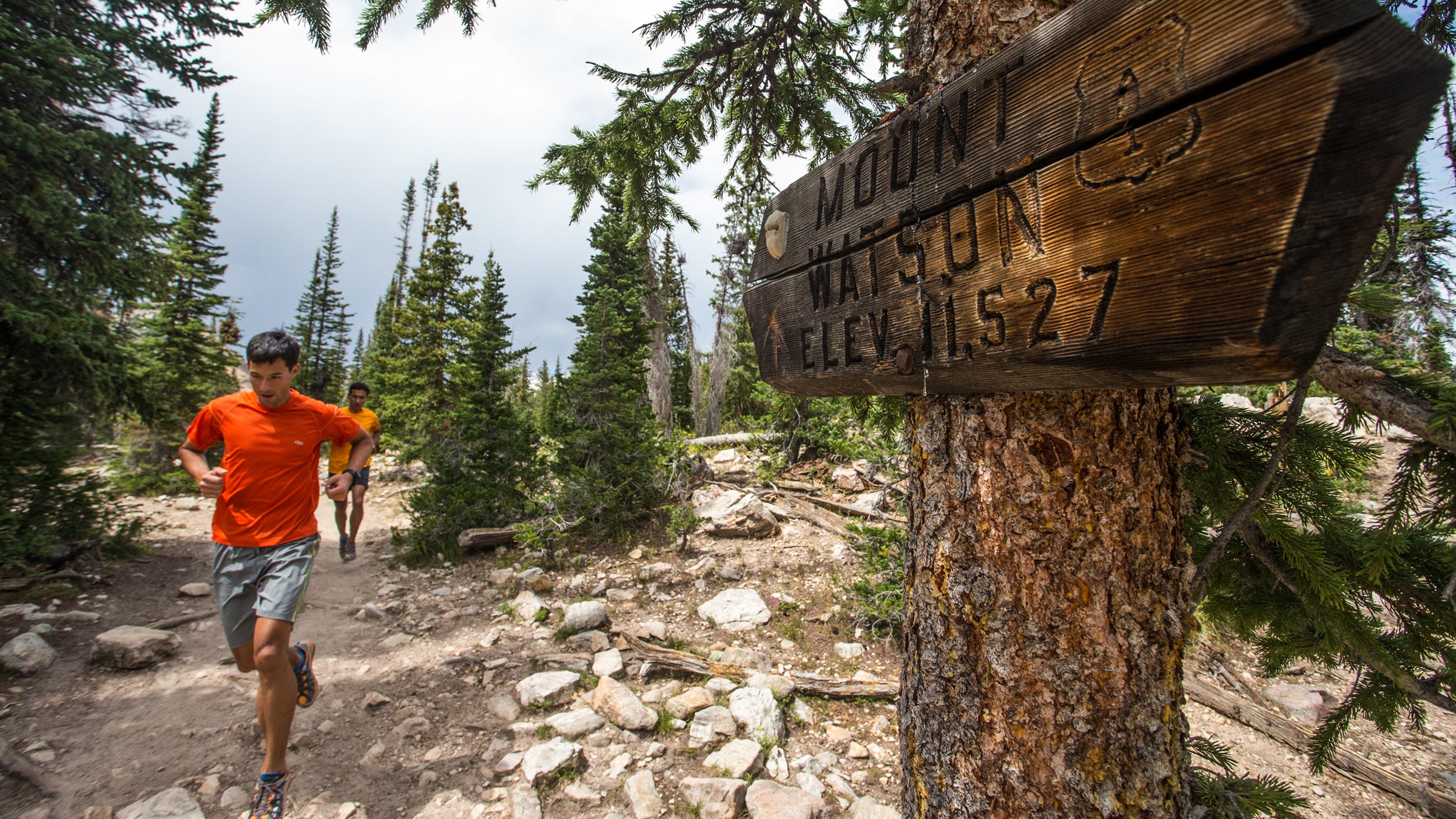 Andrew Burr 801-463-3821(Photo)
There are plenty of hard-charging ER docs out there. And then there are the Dorais brothers—Andy, 34, and Jason, 33. Along with friend Jared Inoue, the pair have held records for fastest ski ascent-descents on Mount Rainier and Grand Teton, and Jason is consistently one of the highest-ranked skimo racers in the country. Between shifts in Salt Lake City–area hospitals, the brothers organize a weeknight ski mountaineering race series at Brighton Ski Resort. But the biggest challenge they've faced hasn't been in the mountains, it was when Jason's wife was diagnosed with terminal cancer.
Outside: Is it true that you guys started skiing only a few years ago?
Jason: Yeah, we were brand-new skiers in '07, '08.
Andy: We had a pass at Alta, and we had skied, like, three times in our life before that. Then a friend introduced us to backcountry skiing. It was like, oh yeah, this is it. The resorts just didn't captivate us like climbing did.
How'd you get into ski mountaineering?
Andy: After college, we started rock climbing, and the goal was to try to climb some peaks that our dad had done back in the late '70s. We spent our student loan money on some basic gear and started doing things like trying to climb the Grand in a day, because we thought it was a huge deal. That first day we climbed the Grand, we started at 2 a.m. and got back to the car at dark, completely blown away. We tried to get back to Salt Lake that night and stopped at McDonald's. I think Jason fell asleep on the toilet.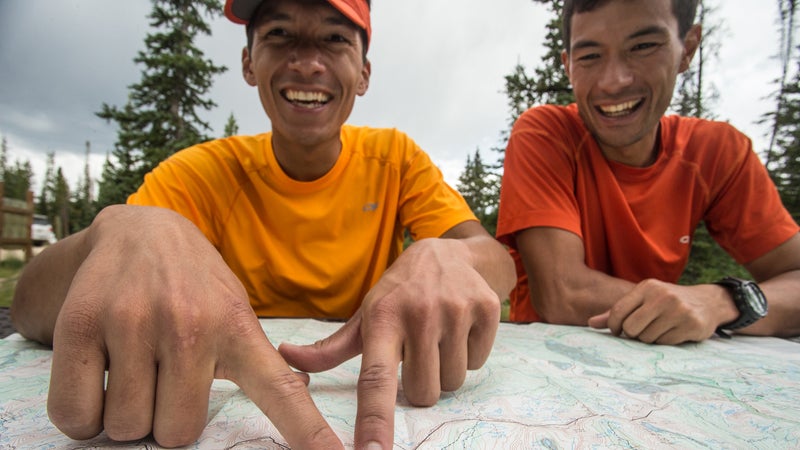 How long was it before you realized skiing was what you wanted to do?
Jason: I think it happened pretty quickly. When I went out backcountry skiing for the first time, I went with two friends, Jarod Inoue and Bart Gillespe, and they just blew me away. I couldn't keep up for the life of me. We got to the top of this peak in Salt Lake and looked across the valley, and they were already skinning up the next one. And I was like, "How is this possible? How are they dominating this badly, and I'm just destroyed?"
Was it frustrating to get dropped?
Andy: Absolutely!
Jason: [Laughing.] They still make fun of him for that day.
Were you able to ski a lot while you were in med school?
Jason: Yeah, I think med school actually gave us a lot of time.
Andy: Ha!
Jason: We had summers off the first two years, so that was a couple months a year that we did nothing but climb. And I think part of it—we had a little bit of extra loan money, so it let us buy extra gear.
Is it hard to schedule training around working in the ER?
Andy: Our shifts aren't that long, and we definitely take advantage of the bigger chunks of time we have off.
Jason: It depends on the time of year. When I'm training for ski season, sometimes the goal turns into a vertical-feet-per-week goal. That'll be anywhere from 25,000 to 35,000 feet a week, with a different amount of high-intensity interval training.
Andy: I was training for some of the longer trail races last spring and developed a stress fracture in my pelvis. I was trying to run 100 miles a week with something like 20,000 to 30,000 of vert, doing things like running up Mount Olympus. And that's why I got it! It broke me.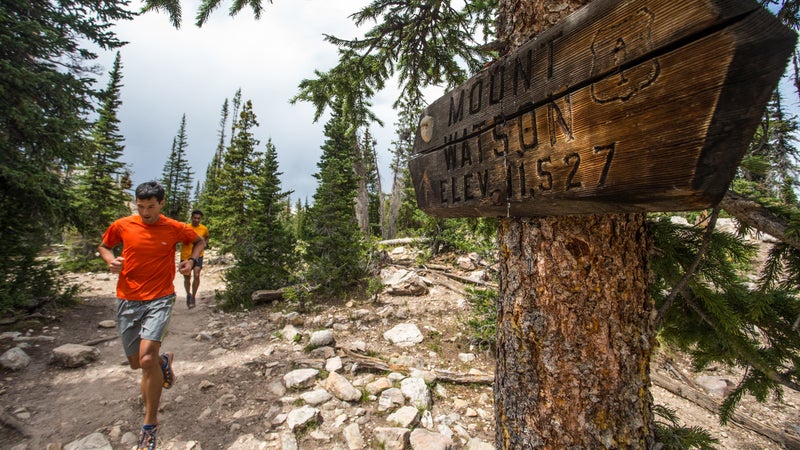 How long did it take you to figure out that you had a stress fracture?
Andy: Ah, about three days.
Jason: Probably about five steps on the way down from Olympus!
Andy: Yeah! I was running downhill with a friend, and I was like, oh man, I just need to pop my hip, I feel this weird pressure. And then I was talking to one of the orthopedic docs at work, and he was like, that's a stress fracture until proven otherwise.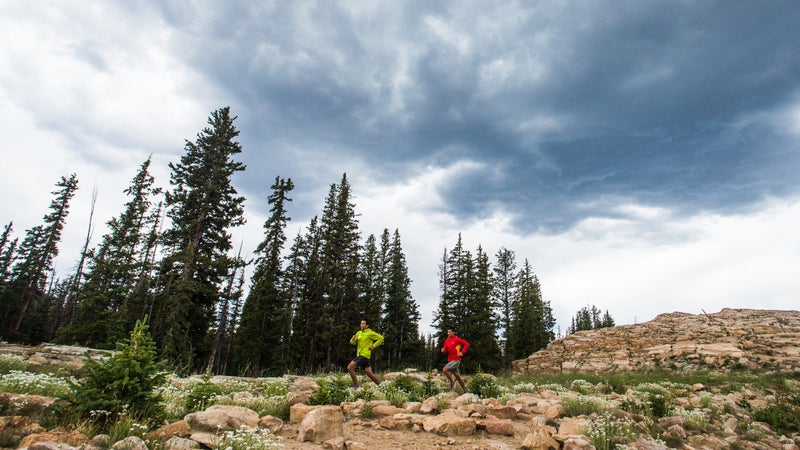 Has Amanda's illness changed how you train and race?
Jason: It gives you, or at least it's given me, a whole different perspective on what it means to stay positive and keep going even when you're not feeling great, or when you're actually feeling miserable. There's some crossover between medical illness and athletic goals. There's something to be said about staying positive and just putting your head down and being good at suffering.
​Andy: I think the thing about Amanda's illness is the change amongst all of us, as far as thinking about what's important. Watching Jason and Amanda I've been able to see him a number of times go from pursuing something one hundred percent that in reality is quite frivolous, like, I want to be able to run up and down this mountain fast, or train for this race, to checking his priorities where she always comes first. And, you know, it can be the smallest little doctor's appointment. Or something. He'll be there by her side for that. I think we're all absorbing that a little bit, but I'm really seeing it in Jason.
Would you say that being brothers—essentially being built-in training partners—makes it easier to stay motivated?
Andy: Definitely. Every morning, you can say, "I'm tired," but then there's someone to hold you accountable and go meet up with.
Jason: Yeah, but I feel like it's not hard anymore. I don't know what changed in the past few years. I'm really eager to get out the door. Very rarely do I feel like, eh, I'll just bag it for the day. Partly I think it's because we're just trying to keep up with each other.
For more information about the Dorais brothers, including training tips and their favorite gear picks, as well as more videos and stories about the rest of Outdoor Research's team of ambassadors, like world-class ice climber Gord McArthur, who built a monstrous training structure in his backyard, visit OR's Verticulture blog.
Lead Photo: Andrew Burr 801-463-3821
Trending on Outside Online