Vixen: The Coolest, Most Energy Efficient Camper You've Never Heard Of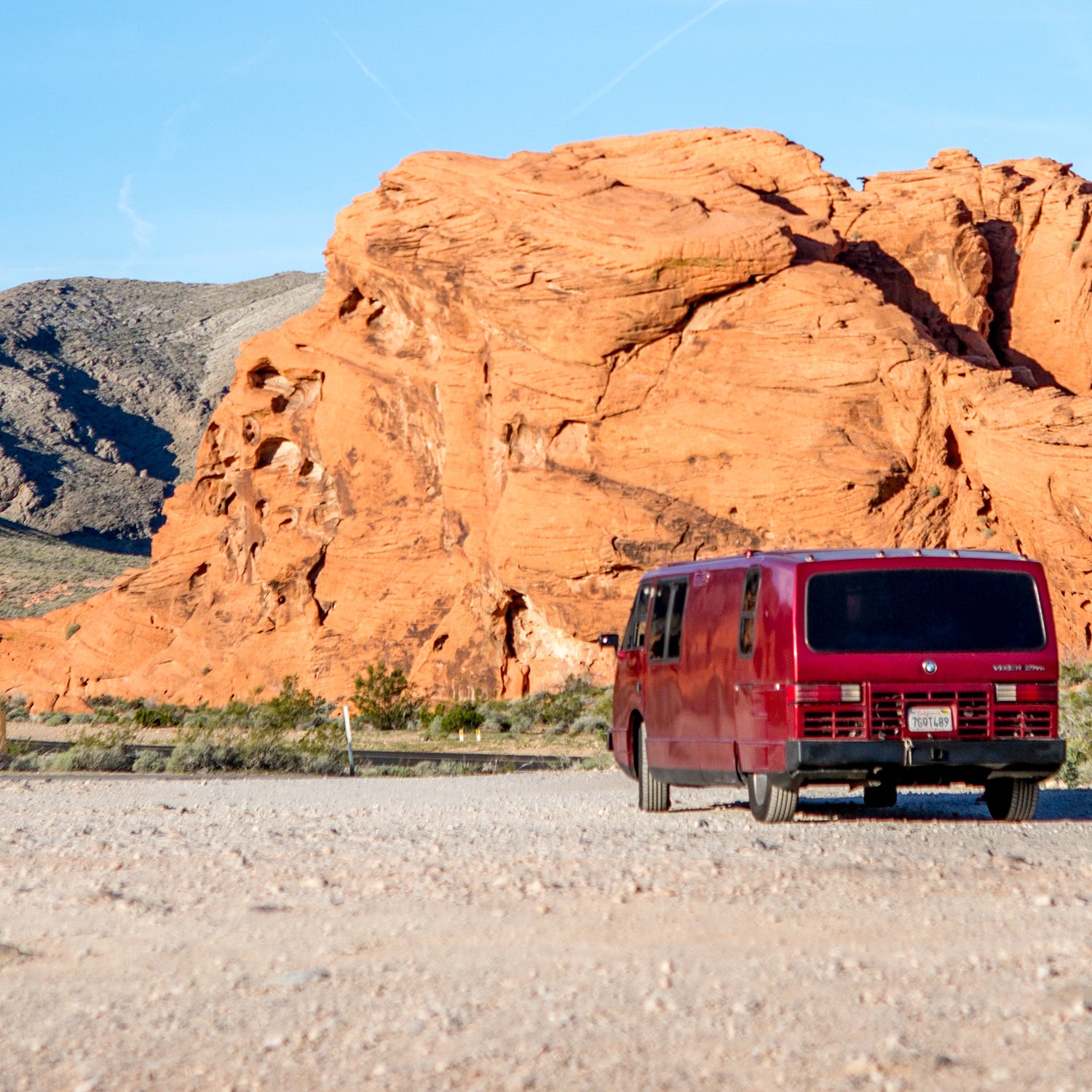 Tao Ruspoli(Photo)
Heading out the door? Read this article on the new Outside+ app available now on iOS devices for members! Download the app.
The Delorean of Camper Vans
Few vehicles embody the idea that we can be both adventurous, heading into unknown territory, and feel completely at home, wherever we go, more than the Vixen 21.  
This RV, designed by GM engineer Bill Collins, was built from 1986 until 1989. But by the time the first models came out, the oil crisis was over and Americans weren't interested in a small, ultra-efficient camper (especially one with a stick shift and BMW turbo-diesel motor, even if it did get 30 miles per gallon). They were also expensive, costing upwards of $50,000 each. As a result, only 587 of the motorhomes were ever built. 
I found this Vixen, the 171 to roll off the factory line, about six months ago in Nevada and decided to honor it and its fascinating history by rebuilding the interior in the style and manner of a luxury yacht, using fine woods and materials.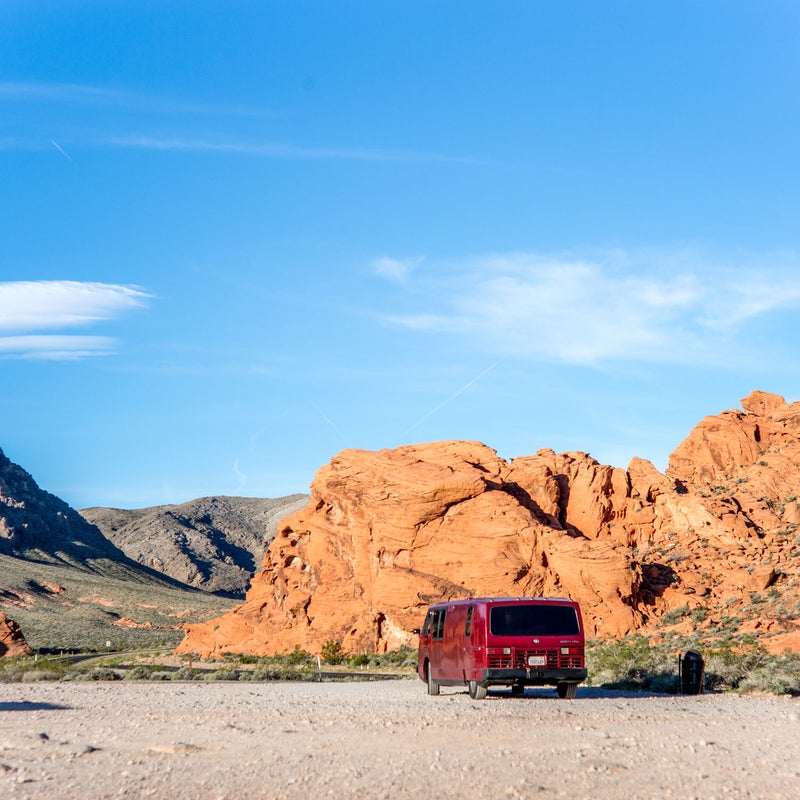 ---
Step Inside
I had much of the interior rebuilt using fine wood (teak, sapele, and wenge) as well as fabrics and carpeting. The front passenger seat flips downward, revealing an inlaid table at which to eat or play chess.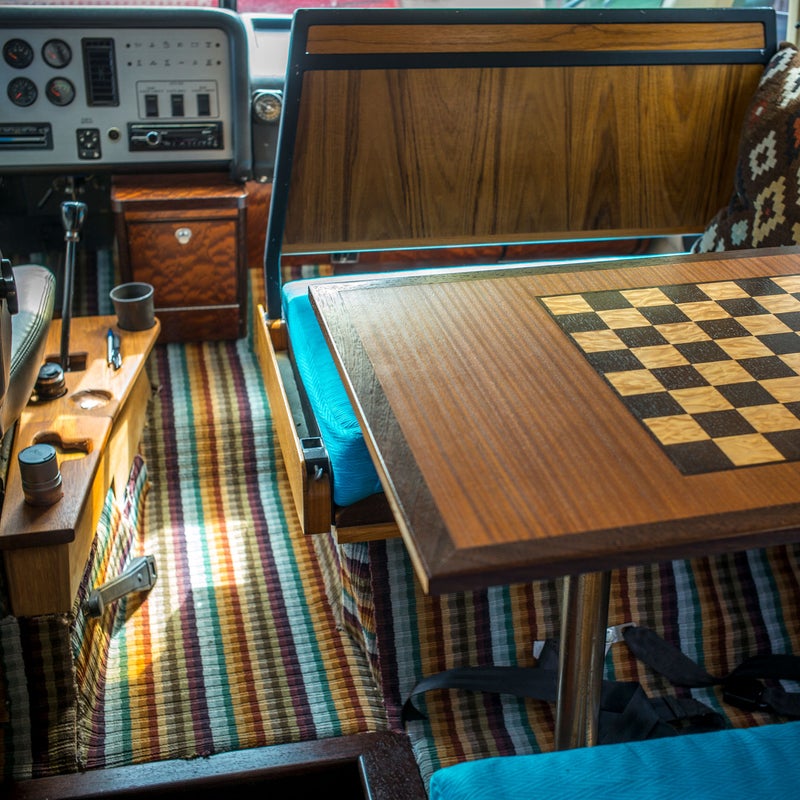 ---
Master Carpenters
Well over 200 hours of labor have gone into the custom-wood interior. Carpenters Steve Levinson and Richard Draut did most of the work.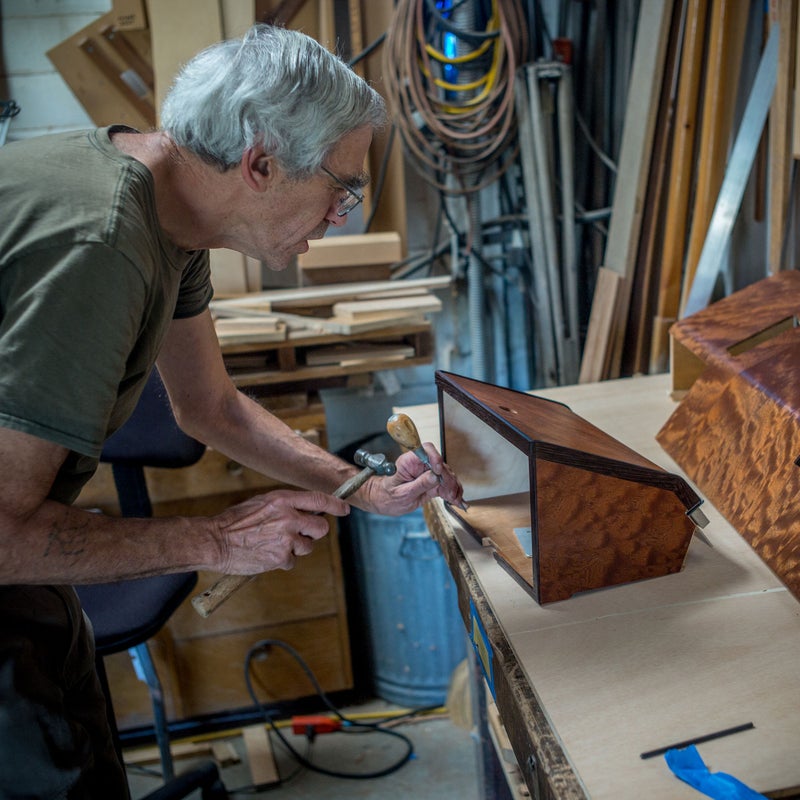 ---
On the Road
The unusual design starts conversations wherever we go.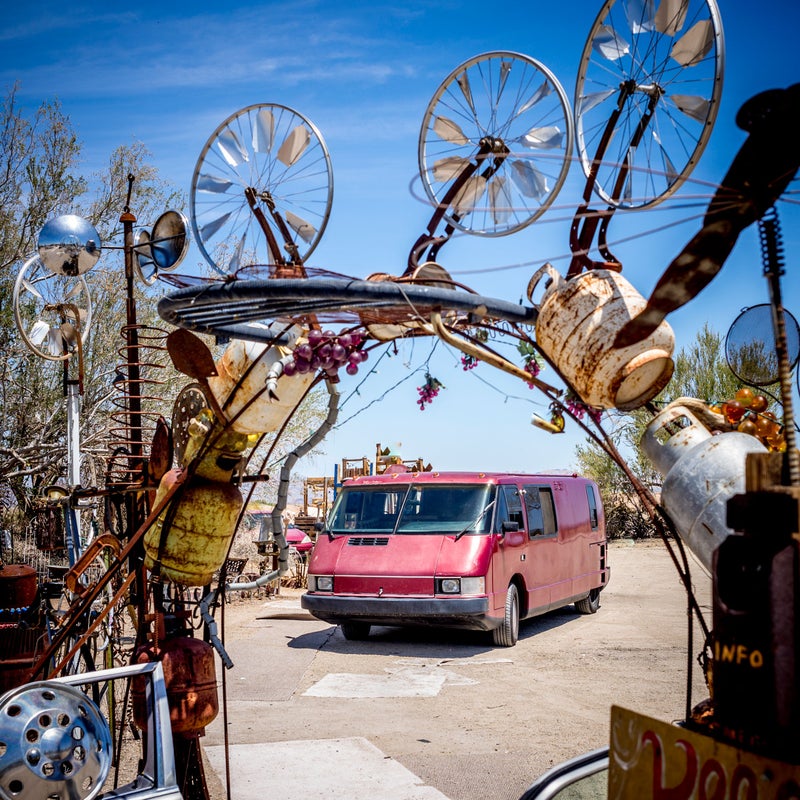 ---
The Dash
The front dash, made from wenge and sapele wood.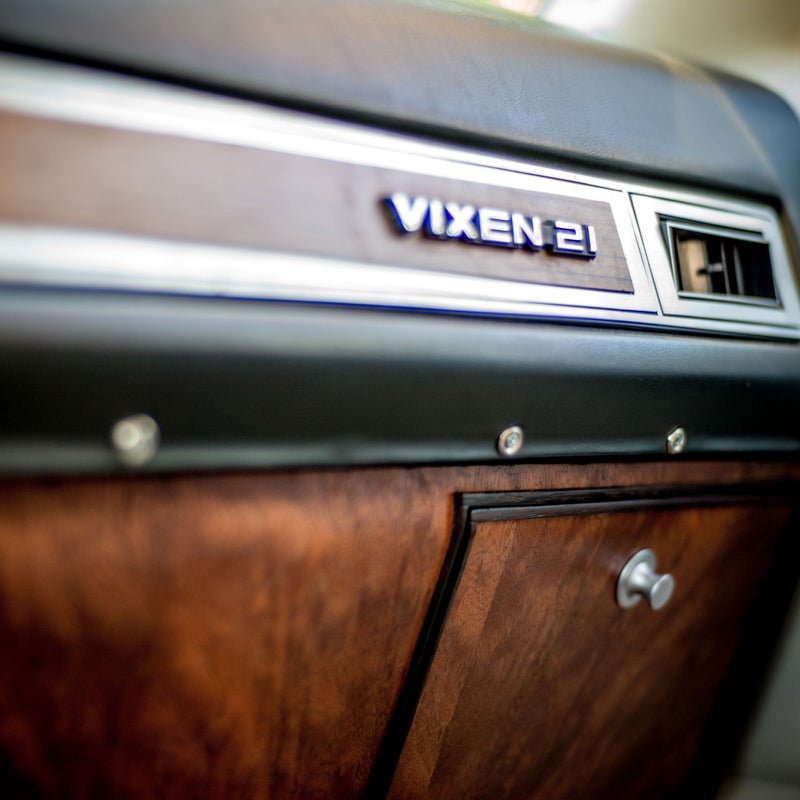 ---
At Home Anywhere
The Vixen is small and compact, with a low center of gravity.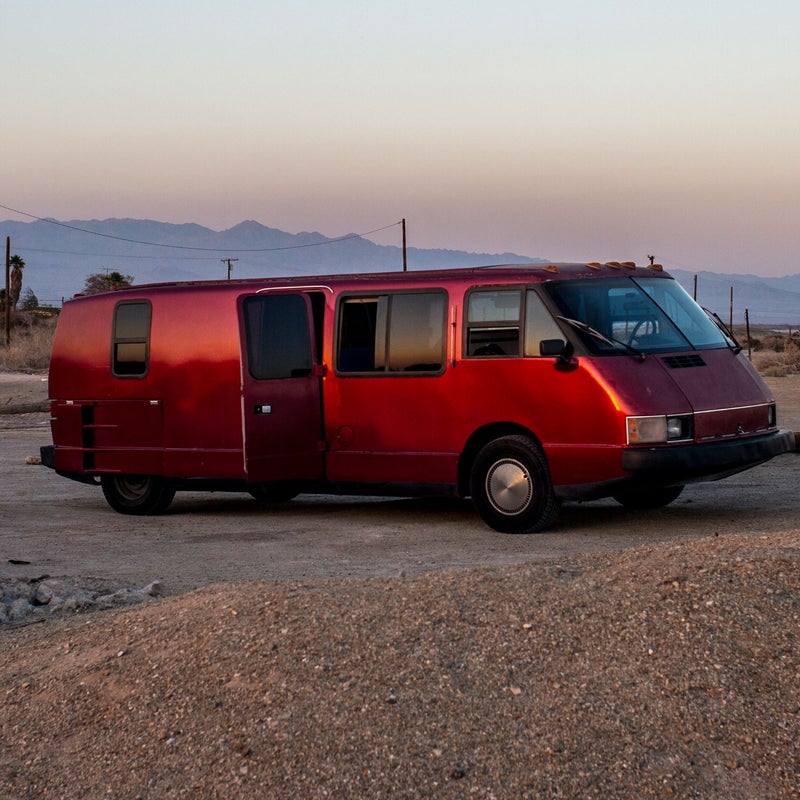 ---
Salvation Mountain
Here we stopped near the Salton Sea. This is the only time the Vixen wasn't the most unusual vehicle around.
---
Customize
The teak side console has been carved out to accommodate my camera, lenses, pens, spare change, and coffee cups. The five-speed stick shift and powerful turbo allows for very sporty driving, but while the top speed supposedly is 100 mph, I've never taken it past 87 mph.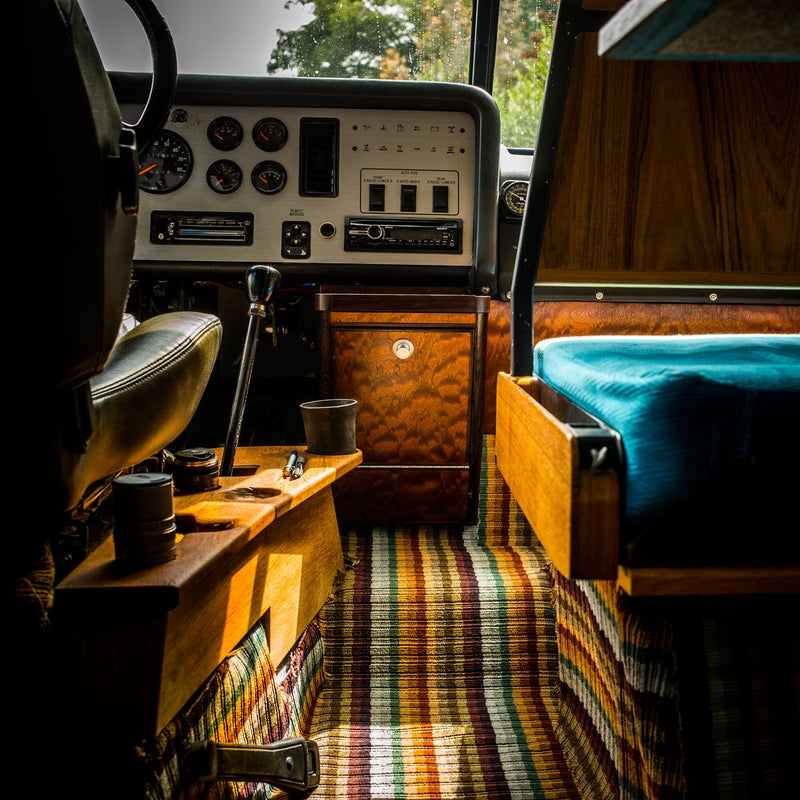 ---
A Room with a View
Despite its small size by motorhome standards, the Vixen has all the features of larger competitors, including a generator, water heater, two house batteries, and an electric inverter.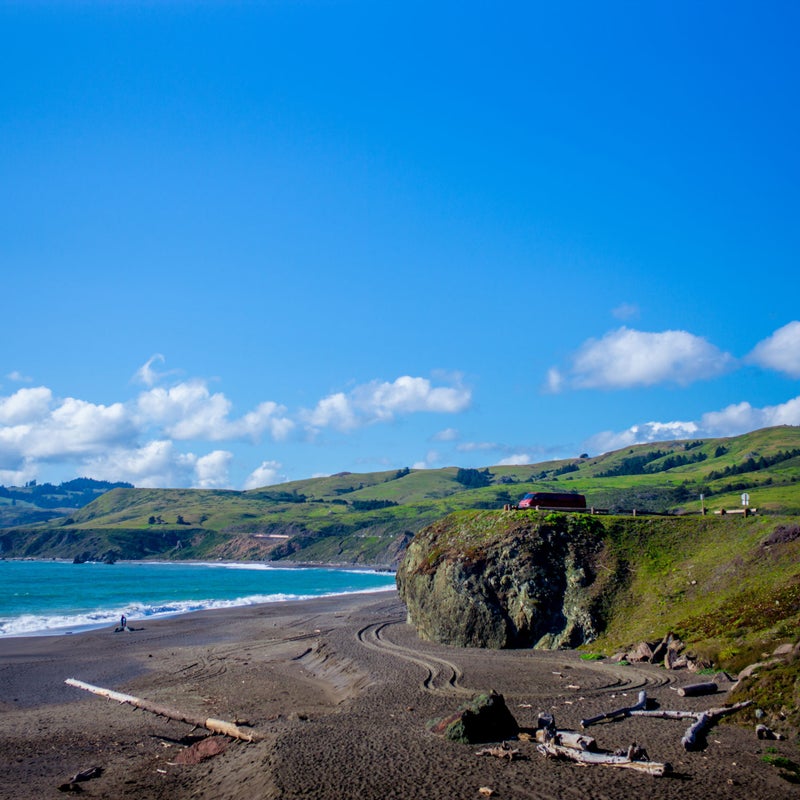 Lead Photo: Tao Ruspoli