In 6 Days and 40 Pitches, Emily Harrington Sends Yosemite's El Capitan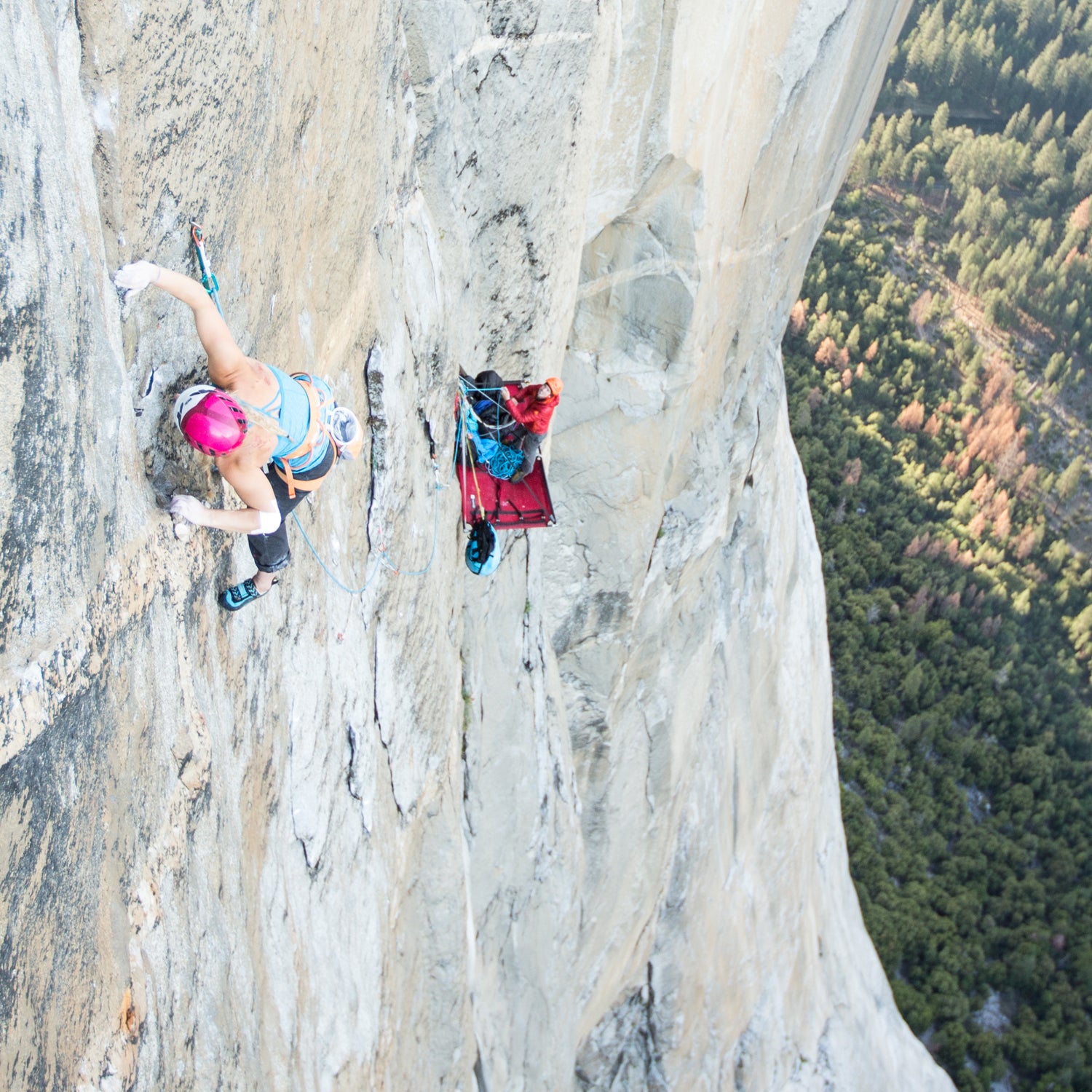 Heading out the door? Read this article on the new Outside+ app available now on iOS devices for members! Download the app.
The list of Emily Harrington's climbing achievements is long. She was the second American woman to complete a 5.14b graded route and has summited Everest, but her latest project on the granite walls of Yosemite's El Capitan may take the top spot. For six days this spring, Harrington free-climbed—using ropes only to catch falls—up 40 pitches of El Capitan's Golden Gate route before reaching the top on May 31. With the support of her boyfriend and mountain guide Adrian Balligner, in addition to a photo and video team of Jon Glassberg and Walker Emerson, Harrington completed one of the more impressive free climbs in women's rock climbing history. Here, Harrington walks us through her route and life on the big wall.
Harrington: At the crux of "The Move," which is the first 5.13 pitch on Golden Gate and a couple days into the climb. It requires a stressful few moves involving holding two tiny opposing holds and pulling out on them. The movement reminded me of trying to pull apart two elevator doors and took me several dozen tries to do successfully.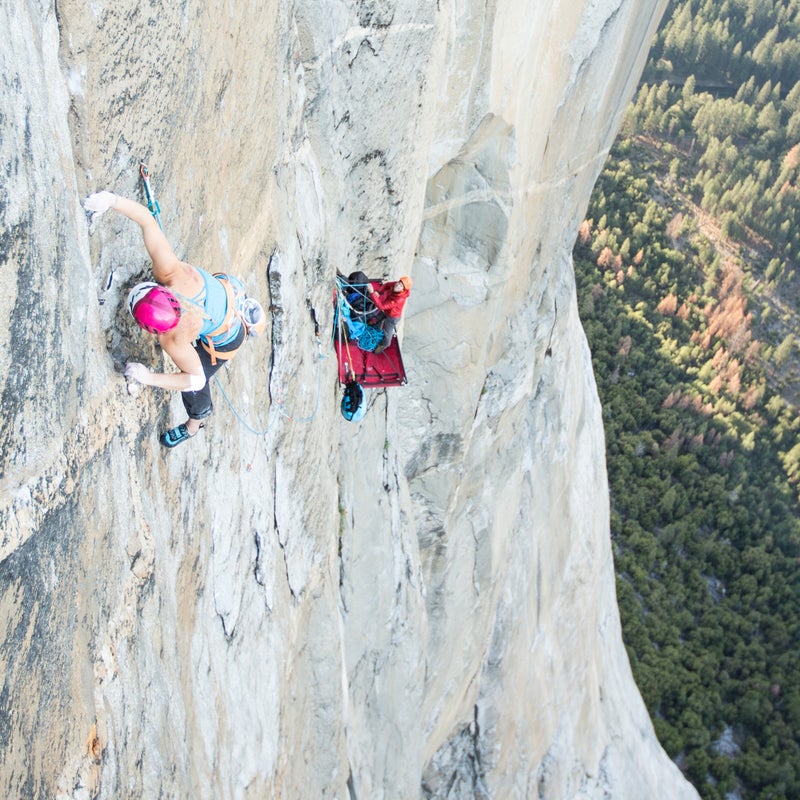 ---
My boyfriend Adrian Ballinger supported me on my attempt. He belayed me on each pitch and then followed on jumars, cleaning my gear along the way.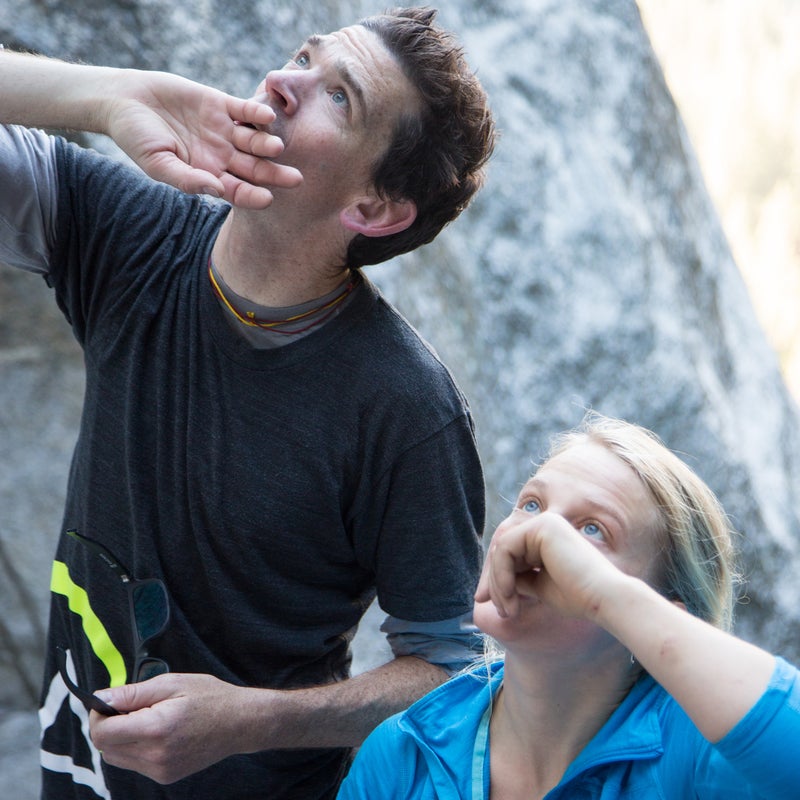 ---
Rope management is a constant headache on big walls and an essential organizational skill in order to move efficiently.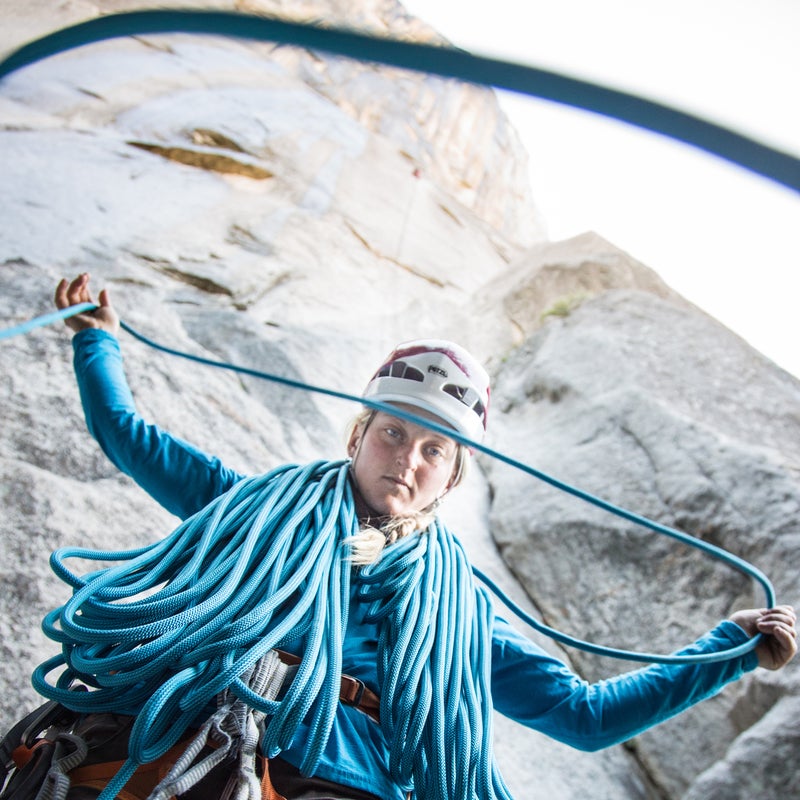 ---
We spent one day prior to our attempt hauling our gear up one-third of the 3,200-foot wall and stashing it on the "Hollow Flake Ledge" so that on day one of climbing we could move quick and light.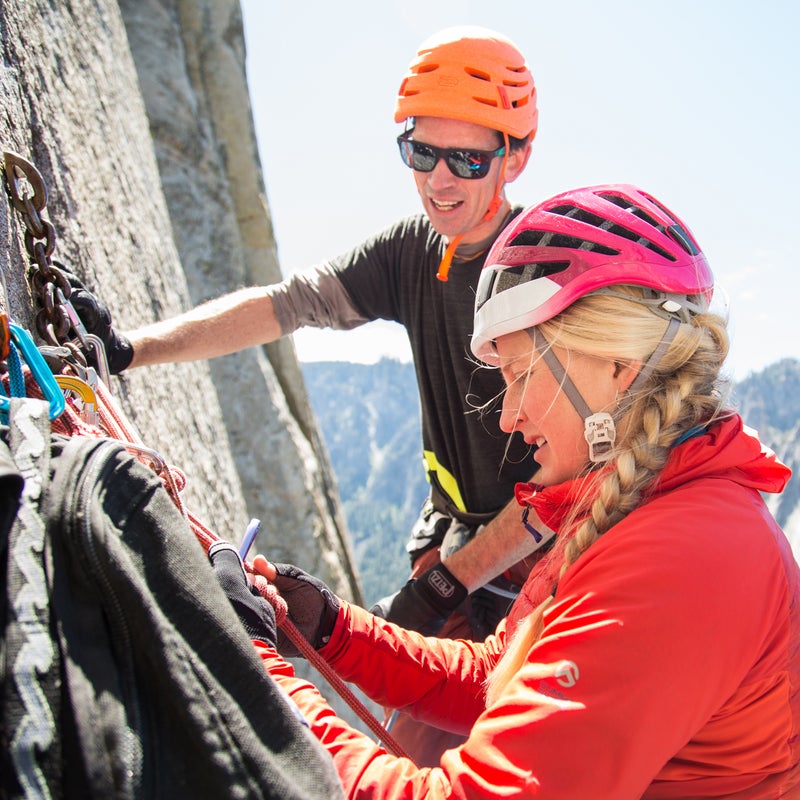 ---
Adrian belaying me on pitch 11 during day one of our attempt.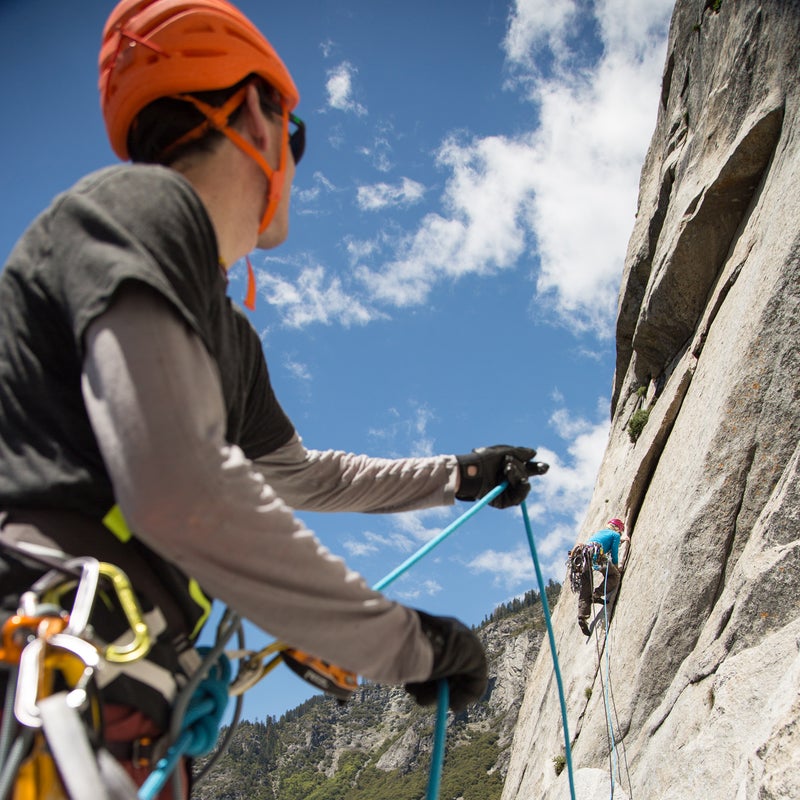 ---
Hands take a beating on the wall. Managing my skin plus dealing with split tips and cuts was a constant battle. Bloody fingers are not only painful but greatly reduce friction against the rock, making it virtually impossible to climb at one's limit.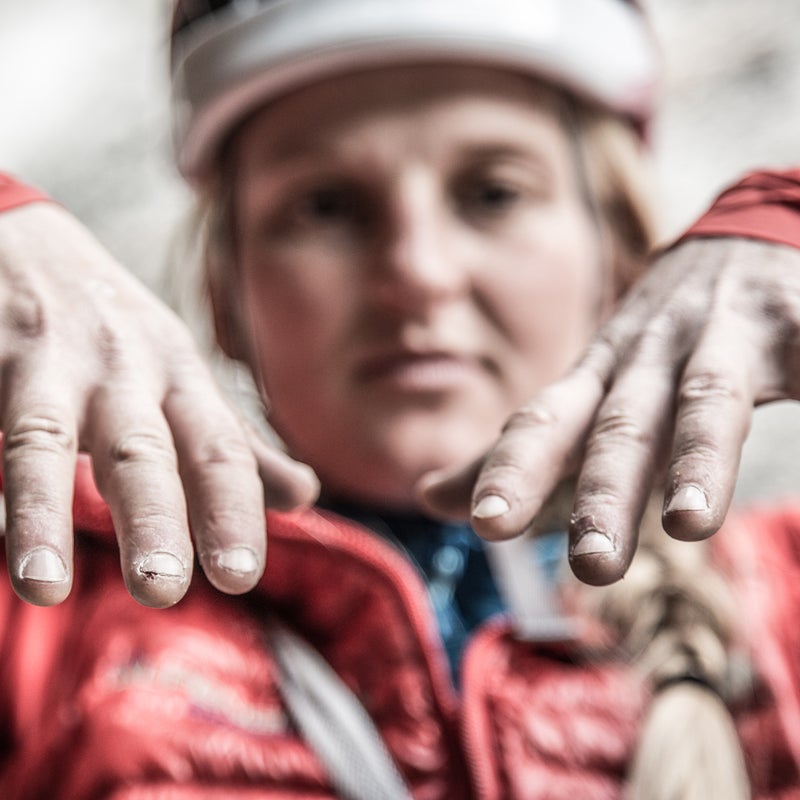 ---
Waking up already a bit wrecked on the morning of day 2 after a big first day climbing 1200 feet and 14 pitches.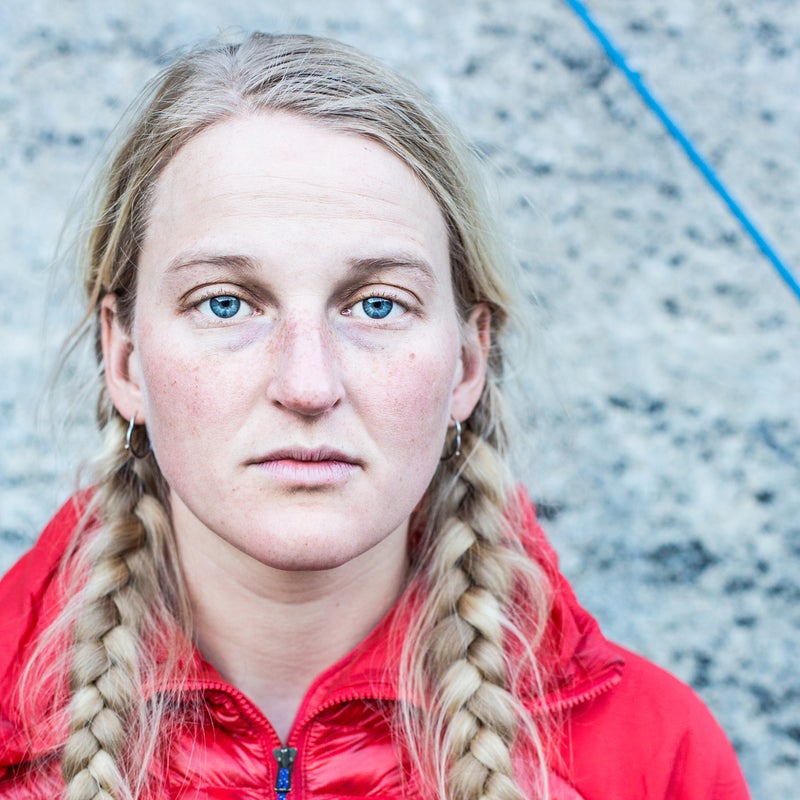 ---
Deep inside the dreaded "Monster Offwidth", a 200-foot-long abnormally wide crack that requires a very special technique in order to be efficient and not completely exhaust oneself. Although only graded 5.11, I found this pitch to be the most intimidating and exhausting.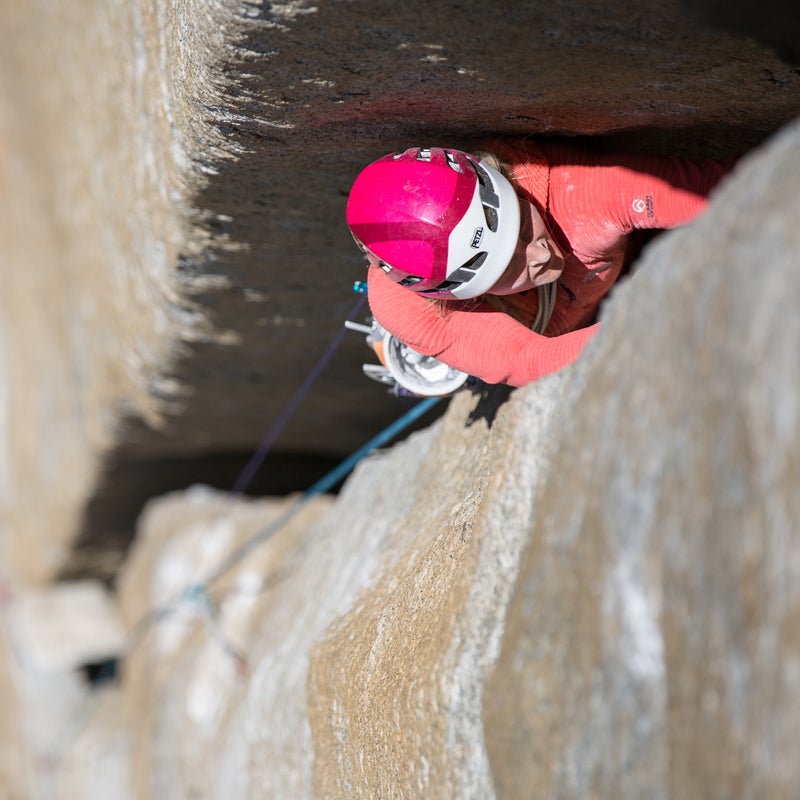 ---
For two-and-a-half hours I struggled my way up the "Monster" inch by inch, fighting as hard as I could to stay in. It was honestly one of the biggest efforts I'd ever put forth on a single pitch of climbing.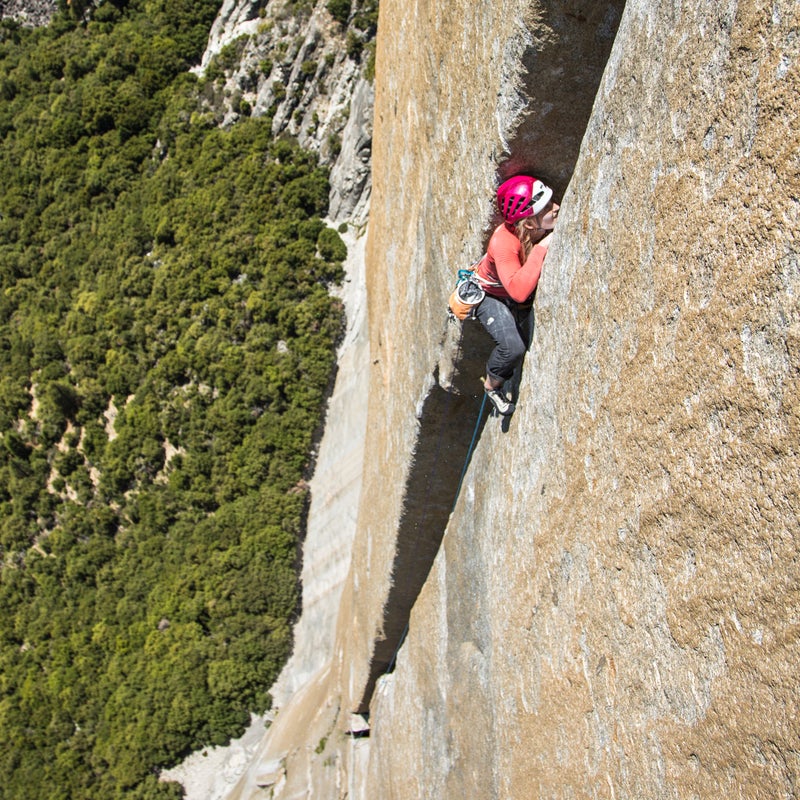 ---
Battle wounds as a result of going to war with the Monster. I'd struggled so hard to stay inside the crack that I wore a hole in my elbow and scraped all the skin off my left shoulder.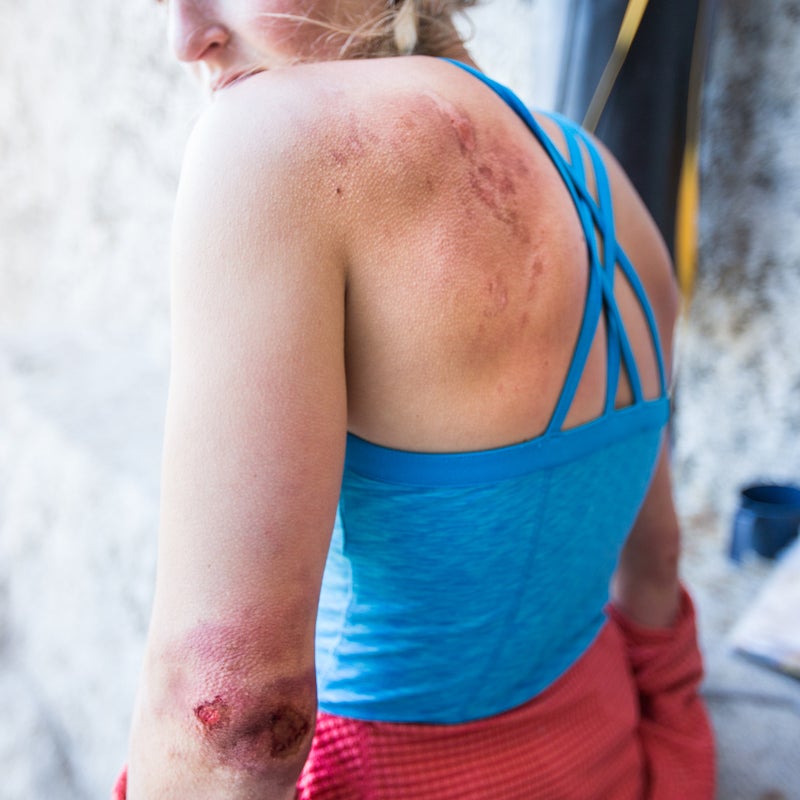 ---
Trying to hold on tight to the tiny edges on the Downclimb and not breathe too hard so as to not lose my balance and fall off.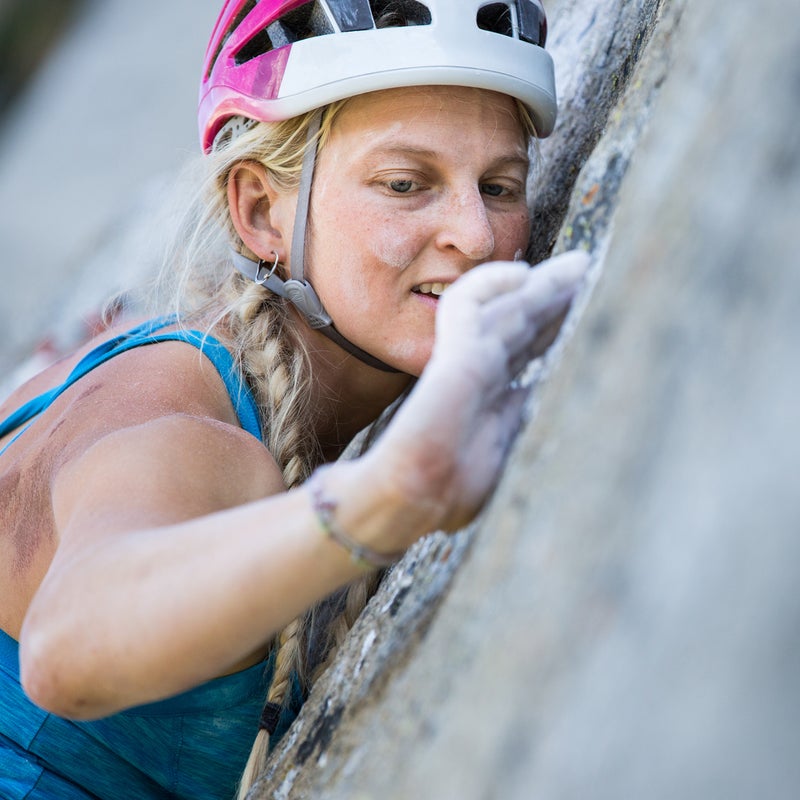 ---
Ledge life!! Morning coffee on day four. Living in the vertical world for six days requires careful planning, organization, and diligence. It took us a few tries to figure out how to set up our ledge, organize all our gear, and just get comfortable surviving 2,000 feet off the ground.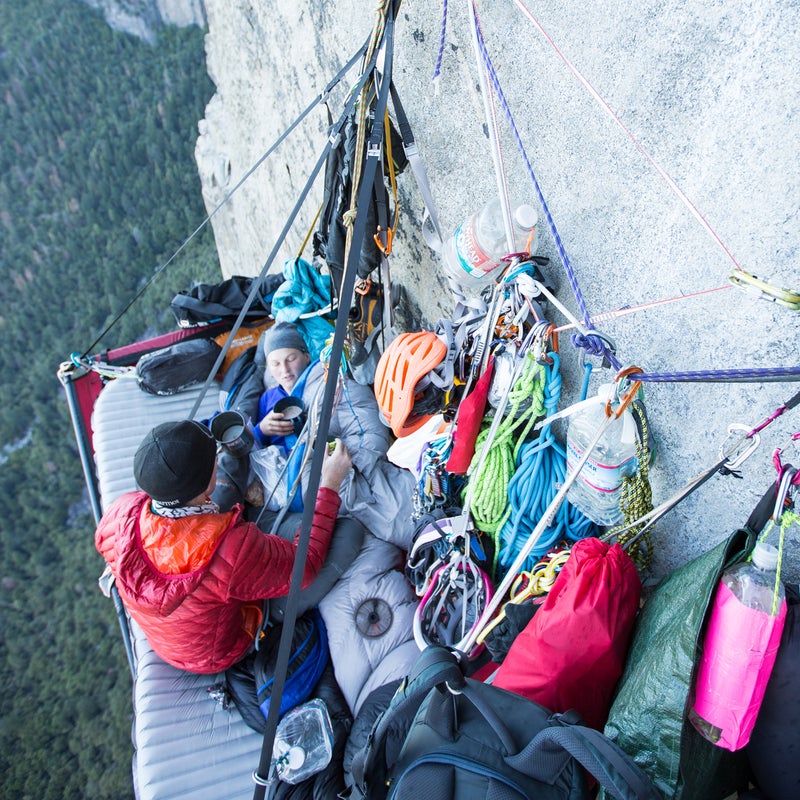 ---
"The Move" pitch, the first 5.13 pitch on Golden Gate. It took me two days to complete this pitch. I cut my skin up pretty bad and ended up having to take a rest day to try to let it heal.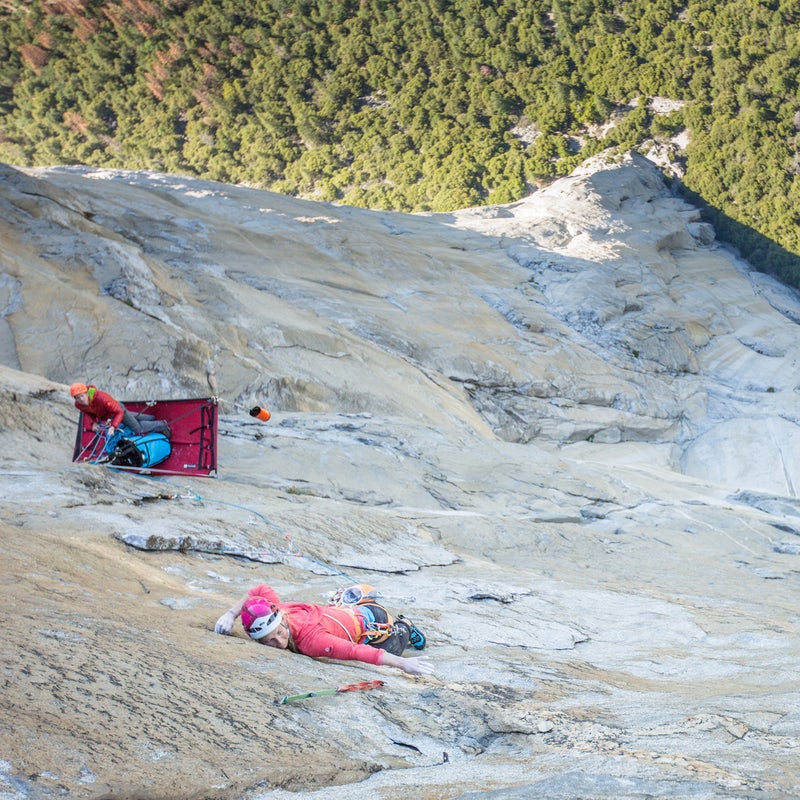 ---
Finishing "The Move" pitch with a wild overhead heel hook.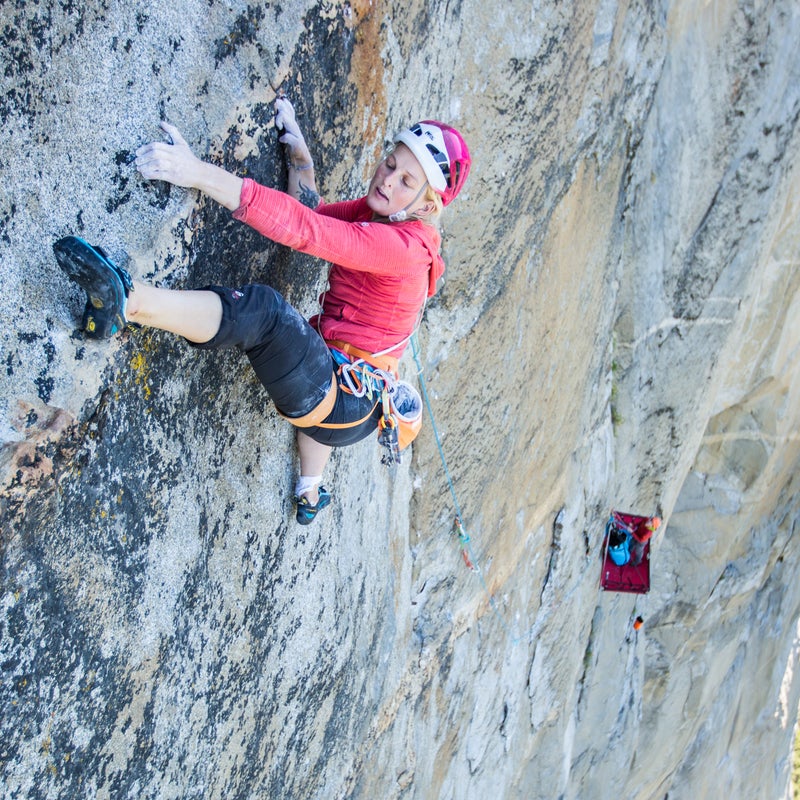 ---
Chicken Wing Chimney is an oddly claustrophobic pitch for being nearly 2,500 feet off the ground. I had to climb deep inside this feature and shuffle my way up. The upper bit was detached from the wall, making it even more intimidating.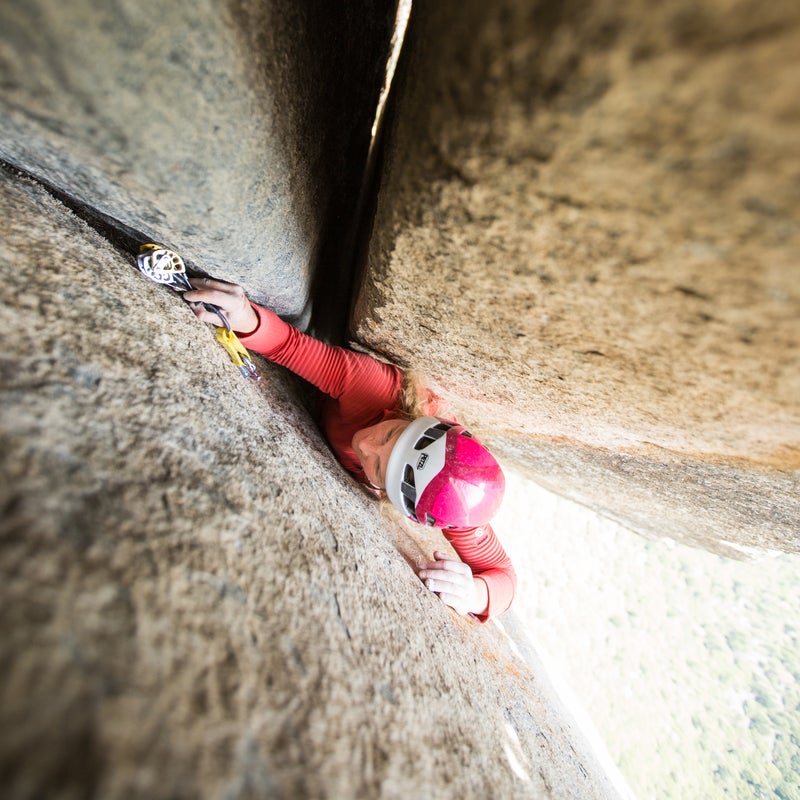 ---
The final pitch on Golden Gate. So close, but this route never let up. Every single pitch required attention and respect and the final 5.11 pitch was no exception.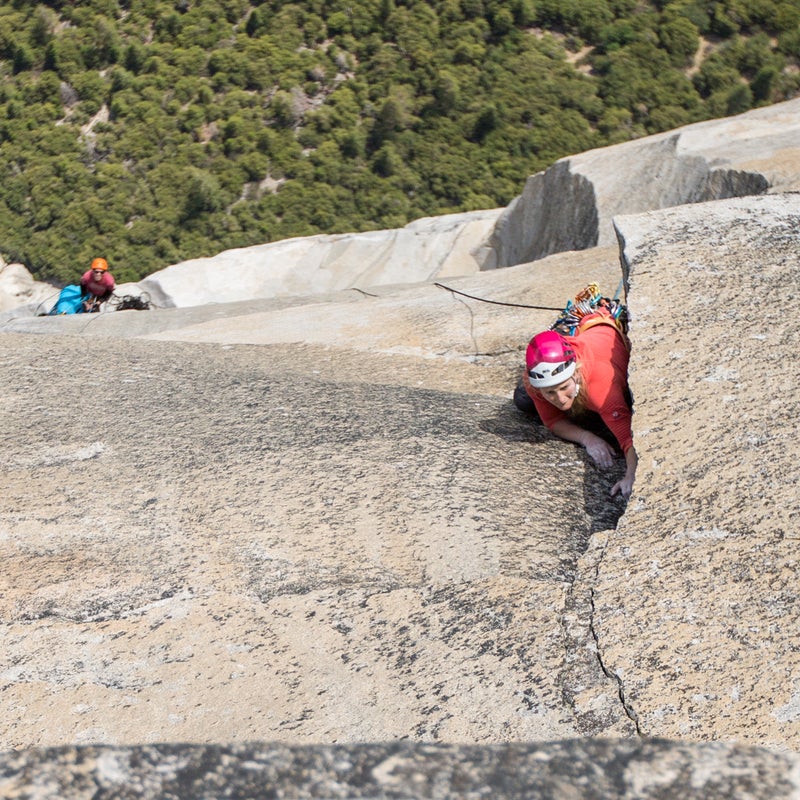 ---
Summit! Adrian and I on top of El Capitan. Completely wrecked but happy and excited to be off the wall.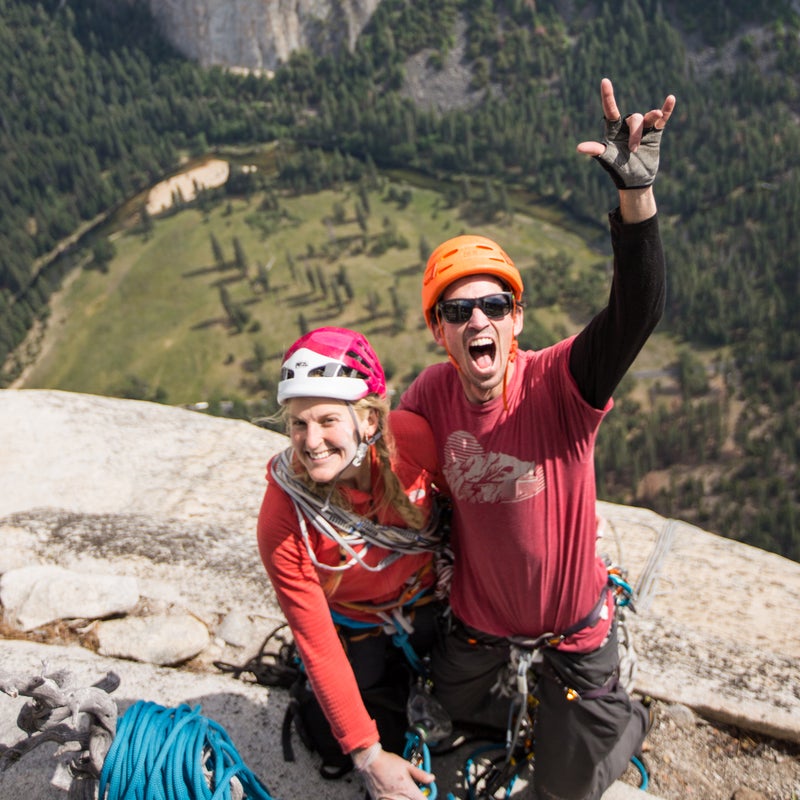 ---
The best way to celebrate a free-ascent of El Cap? Champagne and skittles!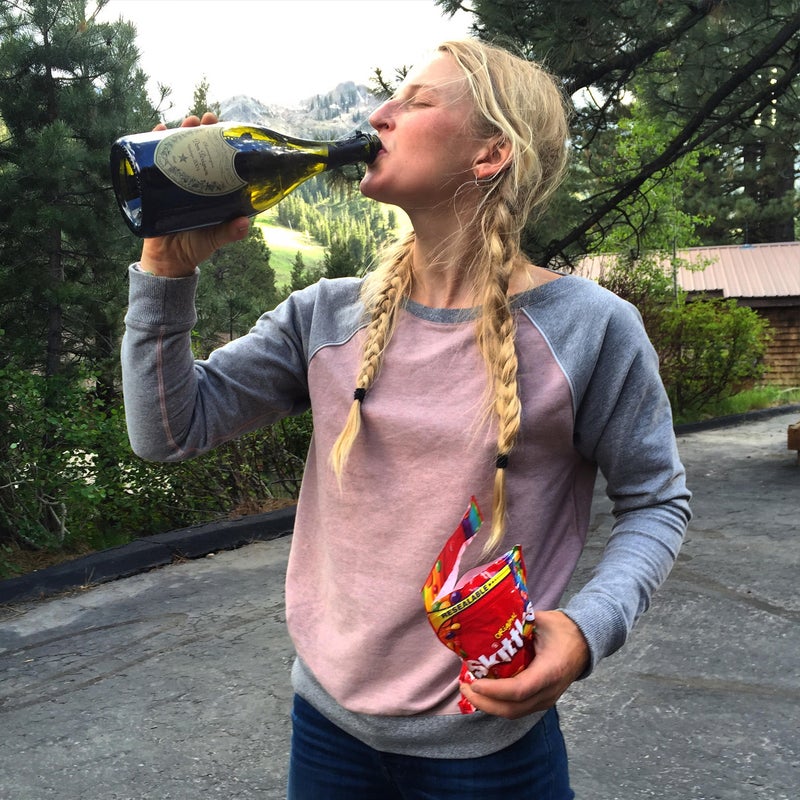 Lead Photo: Louder Than 11, LLC