In Stride
Russia on Doping Allegations: 'Nope'
Responding to claims of cheating, the country provides a number of excuses to the contrary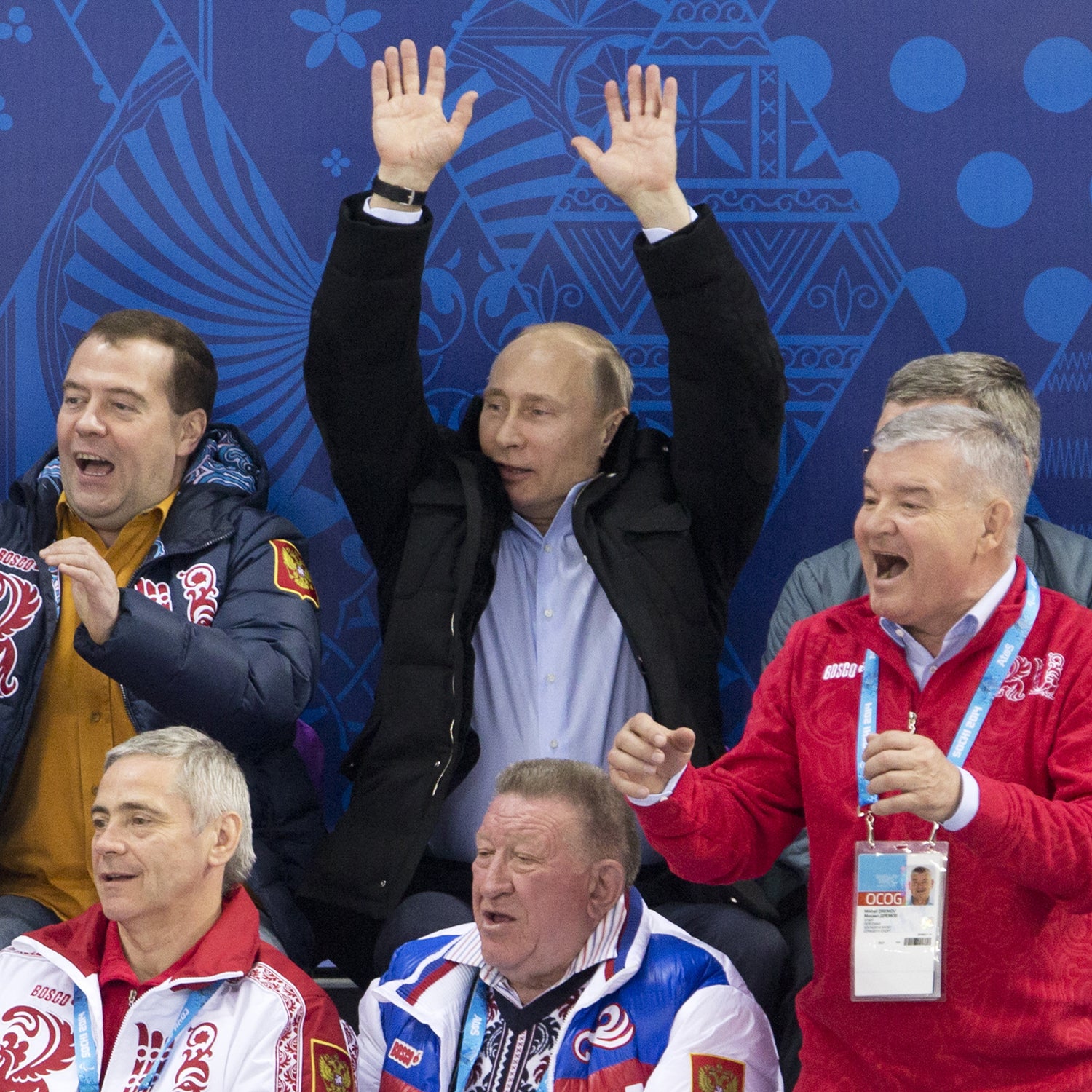 AP(Photo)
Heading out the door? Read this article on the new Outside+ app available now on iOS devices for members! Download the app.
On Monday, the World Anti-Doping Agency (WADA) released a 323-page report alleging widespread, state-sponsored doping in Russian track and field. The report also documented the number of ways in which the country attempted to prevent its doping to become known: bribery, intimidation, extortion, lying, obfuscation, outright refusal to be tested, to talk, to cooperate. The only logical conclusion is that Russia seems as effective at preventing doping as a tube sock is in holding water.
After all this comes out, what is Russia's official response?
In sum: "Nah."
"I believe that such exaggerated attention is currently on us because we are always competing for the top possible results," Russian Sports Minister Vitaly Mutko told the Russian News agency, Tass, on Tuesday. 
Under Mutko, athletes were allegedly compelled to take performance-enhancing drugs or risk being left off the national team, and police—successors of the Soviet KGB—"actively imposed an atmosphere of intimidation on laboratory process and staff," according to the report. 
"RUSADA was fully cooperative throughout the investigation carried out by the [investigators] and provided all the relevant clarifications and documents as regards the allegations," read a report issued by the Russian anti-doping agency. 
RUSADA allegedly had no idea where its athletes were even if it wanted to test them, and when it did, regularly accepted bribes, made up its own rules for testing, and, when asked for samples, had its laboratory head destroy more than 1,400. 
"Whenever any charges are made, there must be some evidence they rely on. As long as there has been no proof, it is hard to react to any accusations, which look rather groundless," Russian presidential press-secretary Dmitry Peskov—the voice of president Vladimir Putin—told Tass. 
The WADA report, assembled over 11 months, was based on "thousands of documents," along with athlete interviews, undercover video and audio, audits, and on-site visits.
Russia has long been known for its excellence in endurance sports. As of Tuesday, the country seems committed to going the distance in its denial of cheating despite a massive amount of evidence to the contrary. The officials seem especially resilient—almost like they're on something. 
Lead Photo: AP