What Are Ted Ligety's Performance Secrets?
Twelve habits for peak results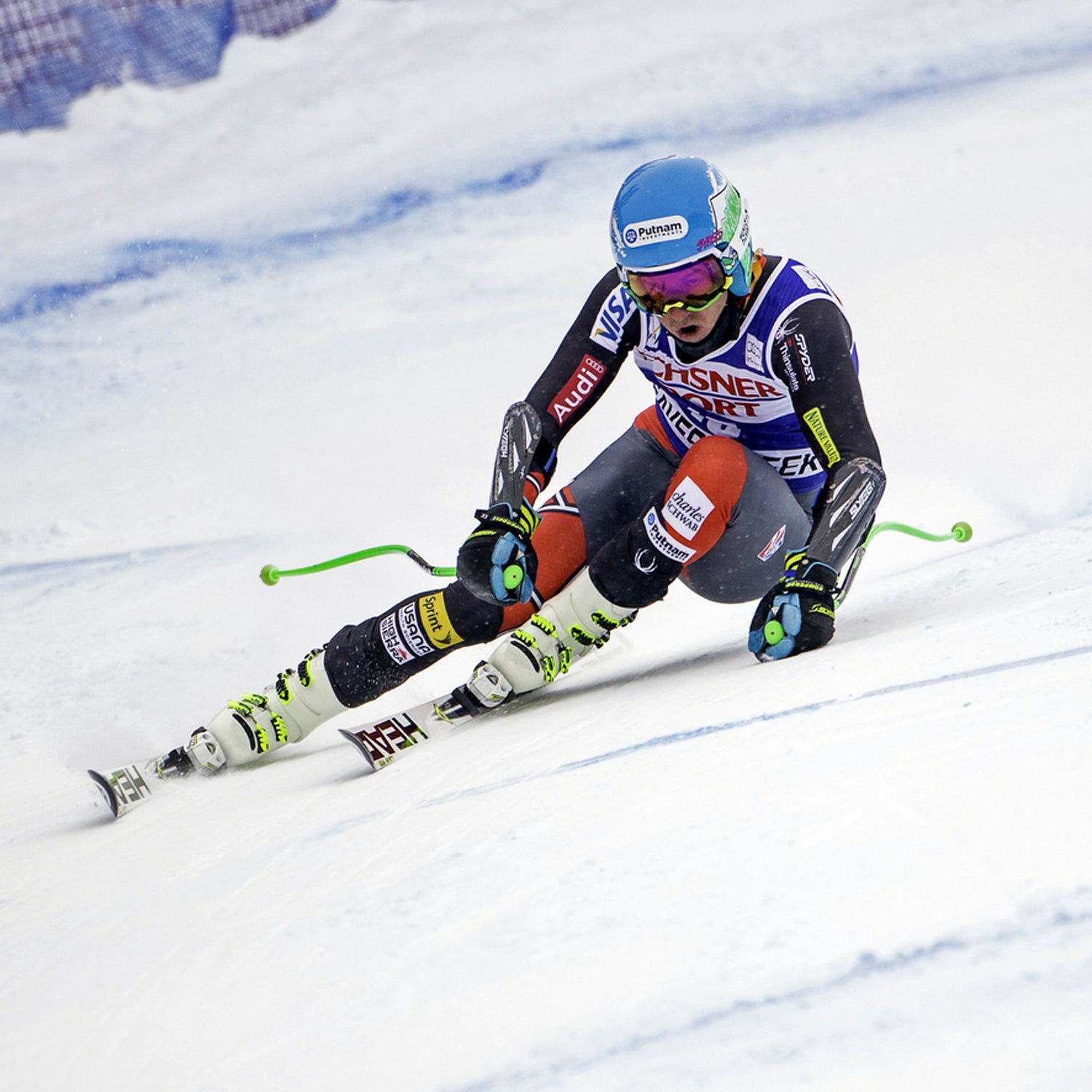 Jonathan Selkowitz/Courtesy of F(Photo)
Heading out the door? Read this article on the new Outside+ app available now on iOS devices for members! Download the app.
After his World Cup win on the Rettenbauch glacier in Solden, Austria, on October 25, American Ted Ligety confirmed he is still the fastest human down a slalom course on skis. The 31-year-old from Park City, Utah, is a three-time Olympian and the only man in U.S. history to win multiple gold medals in alpine skiing. He's also won twenty-five World Cup races and is the owner of five World Championship crowns.  
Ligety's passion for mountain sports extends beyond the snow. He loves mountain biking and he co-founded Shred, an alpine gear company on a mission to "un-limit an athlete's pursuit of fun through technological advances in engineering." We caught up with Ligety upon his return from Europe to learn more about his habits for peak performance. 
When There's Snow on the Mountain…
During the season, we are generally on the mountain before 8 a.m. and ski hard for up to five hours.
Hit the Gym…
In the off-season, I'm in the gym 5-to-6 days a week. I focus most on training the ski-specific muscles: everything in my lower body and core.
…And Hit the Trails
I also spend a lot of time mountain biking. It's tons of fun and builds leg power that is transferrable to skiing. 
Protein and Fat Are Your Friends
A little over a year ago, I switched to a high-protein, high-fat diet. Protein is especially key for keeping muscle on. I aim for at least 150 grams per day. This doesn't mean I don't eat carbs, but if it's more mashed potatoes or more steak, I go for the steak. 
Sugar Isn't Always the Enemy 
I tend to avoid sugars on a day-to-day basis, but it's a different story on race day. I make sure I'm timing my intake to get a performance boost, not a crash. That means pounding a Coke about 45-to-60 minutes before a race, and nursing an energy gel 10-to-15 minutes out. 
Download Pre-race Podcasts
I'm a total nerd. Before a big event, when I'm warming up and getting into the zone, I'm generally not listening to music. I prefer podcasts—they keep my brain engaged. I love NPR. "Planet Money" is great. 
Switch Up Your Recovery
I wear compression socks, especially when I'm traveling. The last thing you want is for your feet to be swollen from a flight and then need to jam them into ski boots. That's never fun. 
I'll take ice baths leading up to a competition, but in the offseason, I don't. There's some science that ice baths can actually stunt adaptations to training. I am, however, a big believer in active recovery at all times–a light spin on the bike or even just a walk can help fast-track recovery after hard efforts on the mountain or in the gym.
Return from Injury Slowly
I'm pretty lucky in that I've only been hurt badly once. But yeah, coming back can be tough, not just physically, but psychology too. It definitely took me a little time to get my confidence back on skis. But after a few days on, I was good to go. 
Develop a Pre-Race Routine
I focus on priming my system prior to races so I can be ready to go right out the gate. I'll spin on the bike for 10 minutes when I wake up and do some core work, too.  It's all about activating the muscles I'll use during the race early and often.  I'm actually doing core work and mobility exercises right until the gun goes off. 
Anxiety Is Okay
I can get pretty anxious before races—I'd almost worry more if I wasn't. I just try to channel that energy into the skiing side of things, transmit the heightened awareness to the run. 
Nothing Beats Home, but France Is Pretty Dope
I love skiing in Utah. I grew up skiing on those mountains. Park City and Deer Valley are some of my favorite ski areas in the world. That said, skiing in the French Alps is also pretty sweet. All the skiers out there are super cool. And the ski areas and surrounding towns, like Chamonix, are incredible. 
Focus on Function and Form
I'm a total gearhead.  If you are going to make me pick, I'd say goggles are my favorite type. So much goes into making a technologically-sound, high-performance goggle, but there is still plenty of space for design and style. 
Lead Photo: Jonathan Selkowitz/Courtesy of F