How to Ruin Your PCT Hike on the First Day
Day 9: Warner Springs. Mile 109.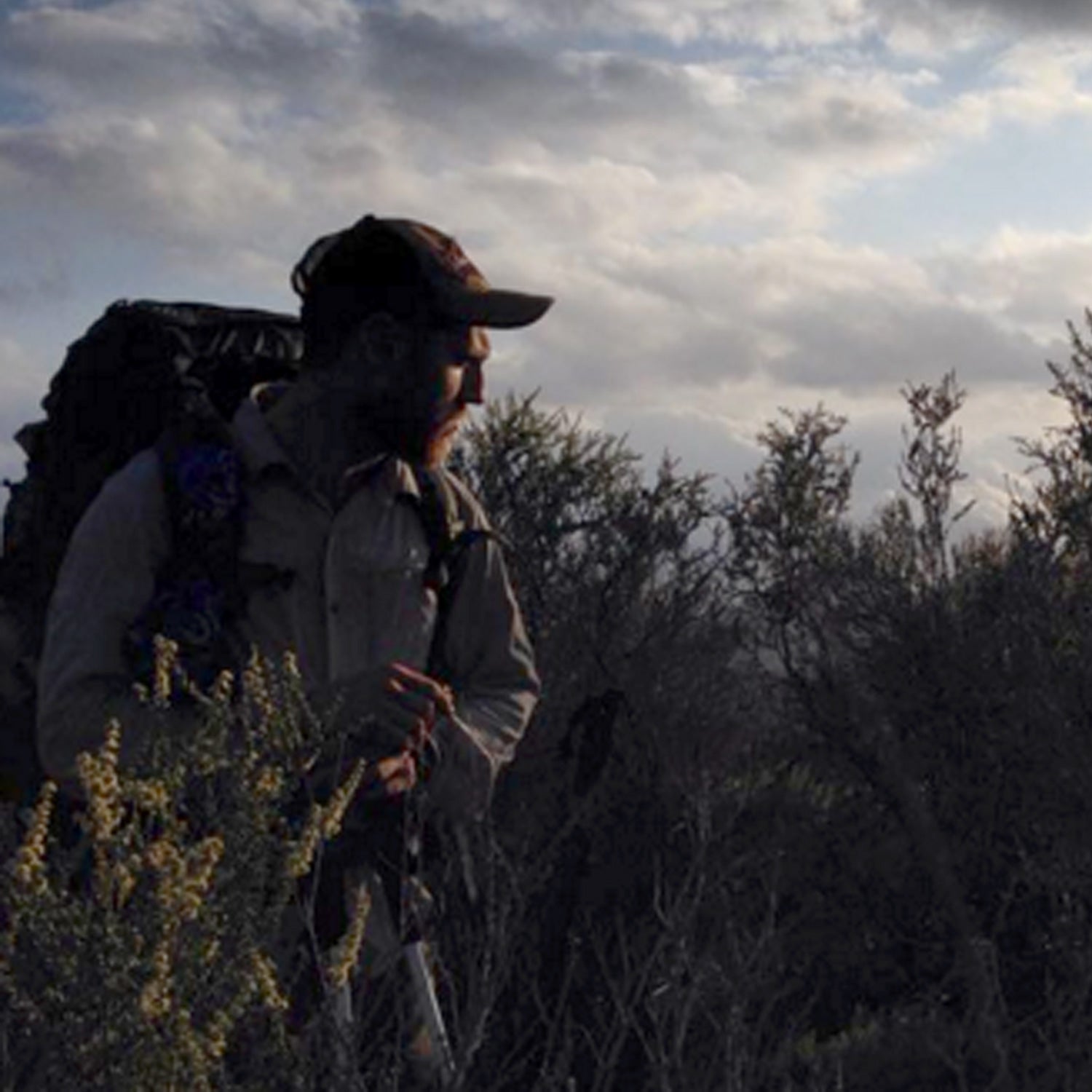 Pete Brook(Photo)
Heading out the door? Read this article on the new Outside+ app available now on iOS devices for members! Download the app.
It's not the shoes' fault, it's my fault.
Hiking the PCT: 2016

I set out in April on a six-month trek north along the 2,650-mile trail. I'll be filing dispatches every two weeks.
Follow my journey here
.
You don't need to know what brand they were, you just need to know they were too small. They're durable, flexible in the right areas, lightweight, and good-looking—but that all counts for zip if they fit feet that aren't yours.
As a freelance writer, I'm hardly flush with cash, so when a friend offered me a brand-spanking-new pair of top-of-the-range hiking boots I grasped the freebie without hesitation. I wore them for two weeks before departure and they felt great. But walking three blocks to work and back every day, it turns out, isn't enough of a test for the PCT. 
For the first five miles of the trail, my feet were fine. Hiking through the shady oaks, just north of the U.S./Mexico border, in the early morning hours, was bliss. At Mile 12, I felt hot spots develop on my heels. At Mile 15, I took off the shoes and saw more red skin than I cared for. Blisters from breaking the boots in, I thought, wishing away the inevitable. Instead, I was focused on getting through the 20 waterless miles of the first day; I only had headspace for the hot showers, flushing toilets, and milkshakes waiting at Lake Morena.
The first week on the PCT is made up of a combination of becoming stronger while simultaneously prioritizing and eradicating discomforts.
I taped up my heels with duct tape and continued on.
That night, at Morena, I peeled back the tape to discover, to my terror, that the second and third layers of skin on my heels were shredded. It was a red raw horrorshow, but, incredibly, I still wasn't thinking that the boots might be too small.
On the second day, I bullishly taped them up. Apart from twinges on some inclines, I felt surprisingly little pain. Tape will reduce friction, but it won't heal the torn-up skin kept airtight and watertight.
When I camped at Cibbetts Flat (Mile 32) on my second night, the blister party stretched the width of both heels, where multiple irritations had converged to create two deathstars of blistering skin. The weight of it all dawned on me. My frugality had led to this. Cutting costs was cutting the fun and it was certain to cut my progress. I reasoned that I'd awake early and get to Mt. Laguna (Mile 42) as soon as possible. I didn't know what the solution would be, but I knew I had to suss one out. 
By the time I reached Laguna Mountain Sports and Supply, it was clear that I wasn't the only one having problems. The parking lot out front was full of hikers emptying packs, shedding weight, and tossing clothes. Moleskin, Leukotape, and KT-tape flew off the shelves.
I've learned that the first week on the PCT is made up of a combination of becoming stronger while simultaneously prioritizing and eradicating discomforts. The crowds at Laguna Mountain Sports and Supply were tackling their lists of niggling problems from the top down as thoroughly and efficiently as time and money allowed: a six-pound North Face backpack replaced by a 41-oz. ULA Circuit; a one-pound, all-season Marmot jacket swapped out for a five-oounce Montbell rain shell. 
Excess weight gets dumped into the Hiker Boxes, which rest at every major stop on the trail. Most of the stuff you'll find in there—unmarked foodstuffs in battered Ziploc bags, sweat-stained cotton clothes—are useless. But you can find some gems: fuel canisters, first-aid supplies, and M&M's! At Laguna Mountain Sports and Supply, there was a pile of shoes next to the Hiker's Box. Two dozen pairs, at least, but all of them were worthless to me.
Dave, the shop owner, as well as his chirpy staffers Matt and Mary, all wear Altras. Like other trail enthusiasts in  recent years, they've come to realize that cushioned construction with wide toeboxes is the kindest thing for your feet. 
Altras are best worn with toe socks. They're so roomy, you can wear toe-spacers in them too. The Lone Peak Altra ($120) and the slightly more hardy Olympus Altra ($150) made their way off the shelves at a steady pace. One pair into my hands. Almost every buyer will size-up—it's part of the philosophy to give your dogs room to breathe—but sellers know that thru-hikers feet swell on the trail and advise accordingly. I tried on a few pairs and ultimately went two sizes up. Usually a 12, I'm wearing 14s for the first time in my life. 
After a "zero day" of no hiking and letting my wounds heal, I hit the trail again on Day 5. I'm bouncing right along these sandy, desert trails. These shoes are like moon boots disguised as trail shoes.
I'm still taping my heels every day and cleaning them nightly and letting them breathe through the night. When taped, there's no pain as I walk. But, given I must walk, they're not healing as quickly as they would if I gave them, say, three days to breathe. That's just the way it has to be for now. Again, not the shoes' fault—my fault.
Lead Photo: Pete Brook
Trending on Outside Online