Is GoPro's New Insurance Plan Worth It?
GoPro Care covers you for two years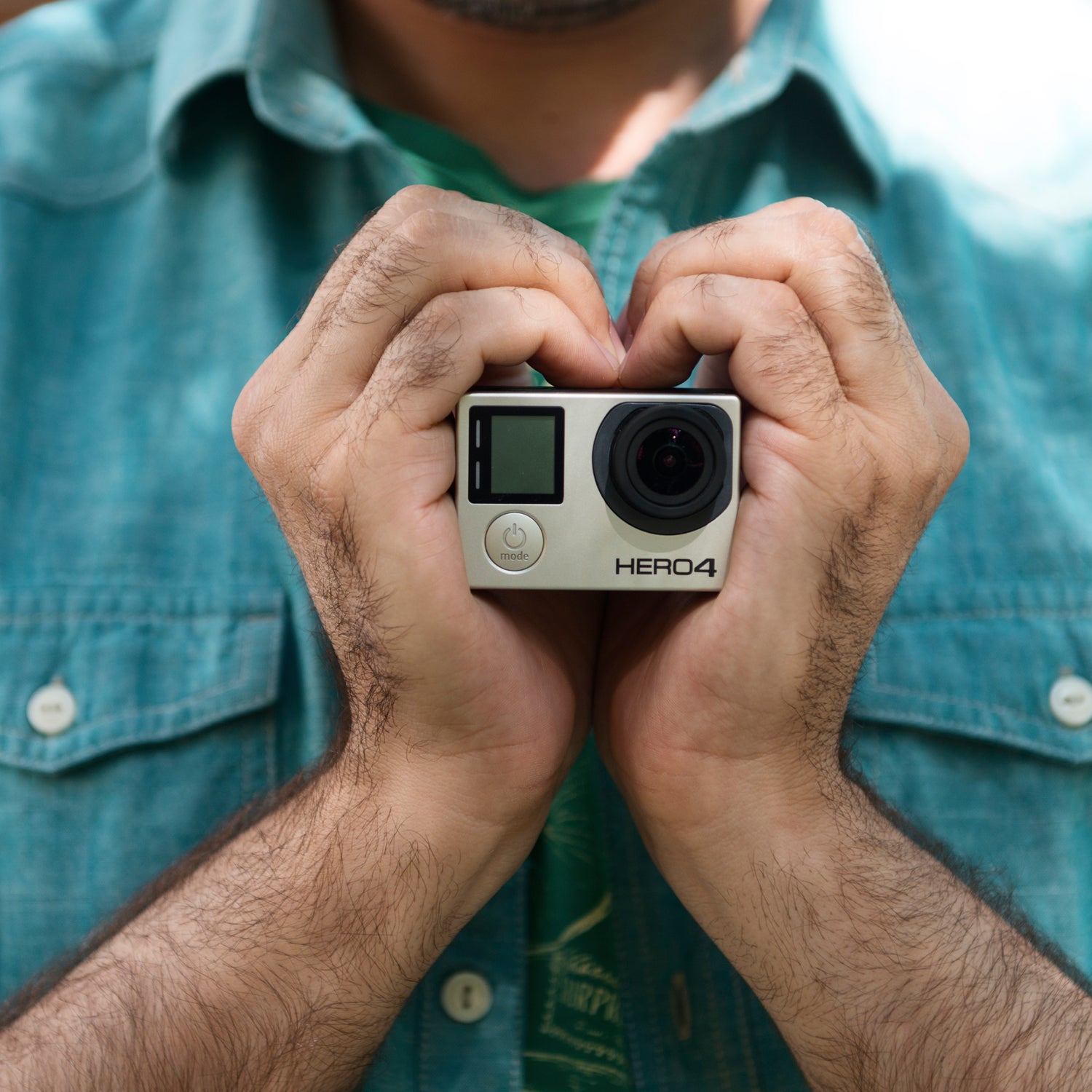 penguenstok/iStock(Photo)
Heading out the door? Read this article on the new Outside+ app available now on iOS devices for members! Download the app.
Raise your hand if you've ever broken your action camera. Personally, I've cracked lenses in mountain bike crashes and I've had them leak in the ocean. The problems is that we use these expensive little things precisely when we're engaged in our riskiest behaviors. Wouldn't it be nice to have an insurance policy for them? Well, now you can. For GoPros anyway.
GoPro just announced its first insurance plan: GoPro Care. Sound familiar? Maybe a little like Apple Care? Yeah, well, it works basically the same way. You pay $100 for the Black, $80 for Silver, and $40 for the Session.* You have to get the coverage within the first 60 days of buying your camera, then you're covered for two years. Scratch a lens, mic stops working, the whole thing is frozen and won't start for some mysterious reason? You're covered. 
Also, as with Apple Care, GoPro Care comes with a direct line to customer service. So if you can't figure how to pair your camera with your phone, you can have someone talk you through it. GoPro also claims that they can help with tips and trick, should you so desire. For example, "I'm going wakeboarding. Which settings would you use and why?" and they'll say "1080p super view at 60fps because it'll squeeze more into the frame and you'll be able to slow it down 50 percent and still keep it smooth. Also, you probably want the wrist strap mount…" etc. 
The question must be asked, though, is two years of coverage worth up to 100 bucks? Maybe not if you have the Hero4 Session, which only costs $200. But If you have the Hero4 Silver or Black, however, which cost $400 and $500 respectively, then yeah, I think it would be worth it, assuming you actually take your cameras out of the house and do things with them. And holy crap, when GoPro's drone comes out later this year it will mostly definitely be worth insuring: drones were practically made to be crashed. 
Cool to see this as an option. The next time I buy a GoPro (Hero5? Later this year, please?) I'll definitely make sure it's covered. It's nice to have one less thing to worry about when you're out there doing something stupid and dangerous.
*Correction: We've updated the story to include accurate costs for the GoPro care plans.
Lead Photo: penguenstok/iStock