The First Couple of Bikepacking
The biggest craze in cycling combines the popularity of distance hiking, gravel grinding, and vanlife. But for bikepacking disciples like Tom and Sarah Swallow, simplicity and solitude are the real rewards.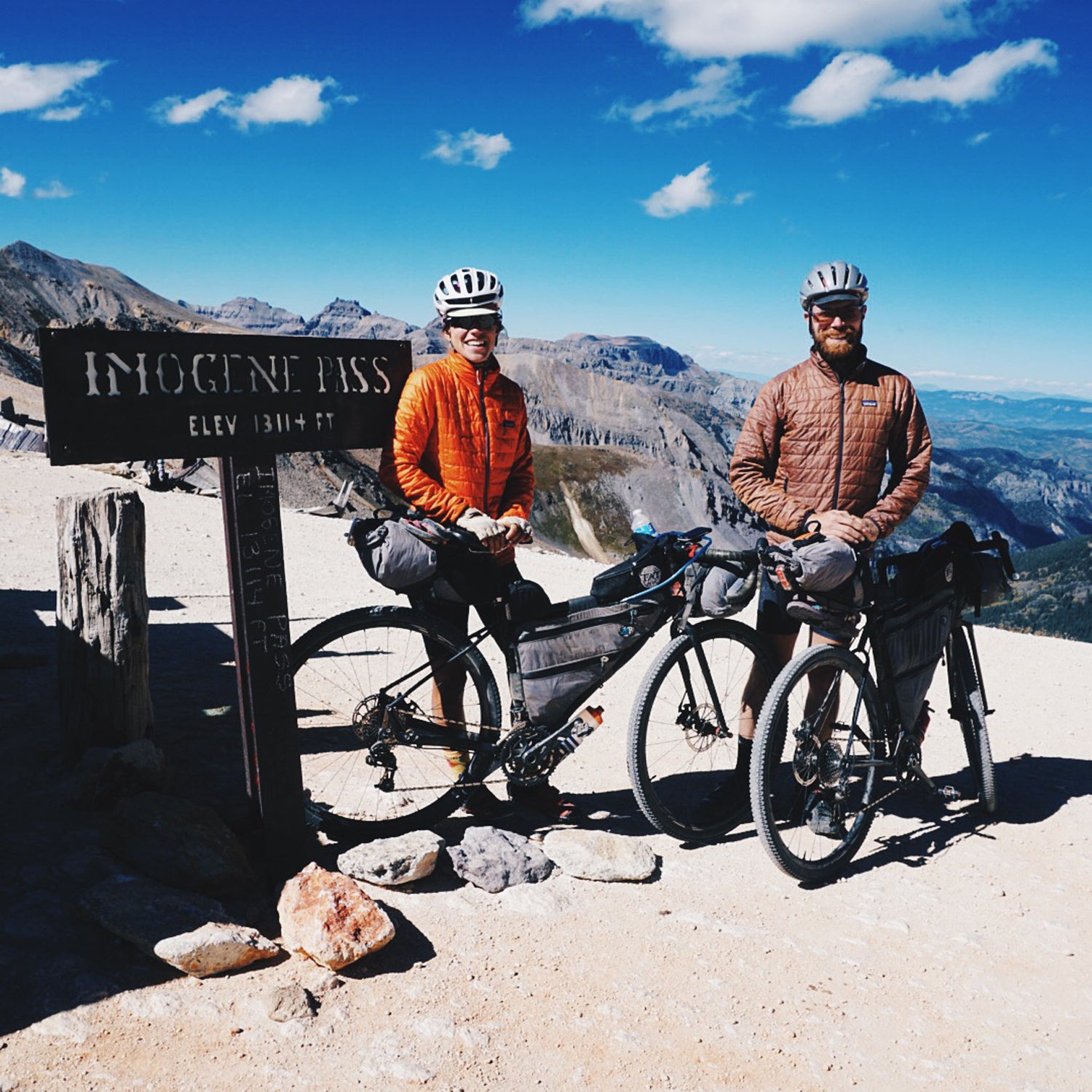 Tom and Sarah Swallow
Heading out the door? Read this article on the new Outside+ app available now on iOS devices for members! Download the app.
For four years, Tom and Sarah Swallow lived the good life. Their bike shop, located just north of Cincinnati, Ohio, had enough loyal customers to turn a profit, and they still had time for the occasional weekend ride. But by 2015, the couple started to feel like they spent "a lot of time helping other people achieve their ­cycling dreams without focusing on our own," says Sarah, 28. So they shuttered the shop and set off to become the first two people to bikepack the Trans-America Trail—the cob-rough, dirt-and-gravel path across the U.S. adored by off-road motorcyclists.
Bikepacking, in which the bike serves as both steed and pack mule along dirt single- and doubletrack—is one of the hottest trends in cycling. Statistics are elusive, but the anecdotes of bikepacking's exploding popularity are many. For example, the Tour Divide, the famed 2,745-mile, self-supported knobby-tire course through the Rocky Mountains from Banff, Alberta, to Antelope Wells, New Mexico, went from 17 riders in 2008 to 185 in 2016 (though not everyone goes the distance). 
Bikepacking, in which the bike serves as both steed and pack mule along dirt single- and doubletrack—is one of the hottest trends in cycling.
Large gear manufacturers are stepping up, too, joining niche brands in making equipment that's stout enough to outfit a multi-day trip, but light enough that riders won't curse themselves for bringing so much. Giant and Ortlieb now make bikepacking-specific bags, and Cali­fornia's Blackburn Design can barely keep up with demand for its handlebar bags and seat packs. "It's very redeeming," says Robin Sansom, Blackburn's brand manager. "You know that these products are being used for something joyful and extraordinary." This summer, industry titan Specialized rolled out the Sequoia, the second bikepacking-ready model in its Adventure line, and unveiled a collection of packs, clothing, and accessories made specifically for the long haul.
When the Swallows finished their cross-continental ride at the Oregon Coast—5,000 miles in three months, departing from Morehead City, North Carolina—they realized that they didn't want to stop. So they scrapped their plans to start a shop in California and kept the wheels turning. As you read this, the couple should be well into their latest jaunt, this time through Cascadia: a 45-day, 1,500-mile ride from Whitefish, Montana, to Portland on the rough tracks of Alberta, Idaho, and Washington State.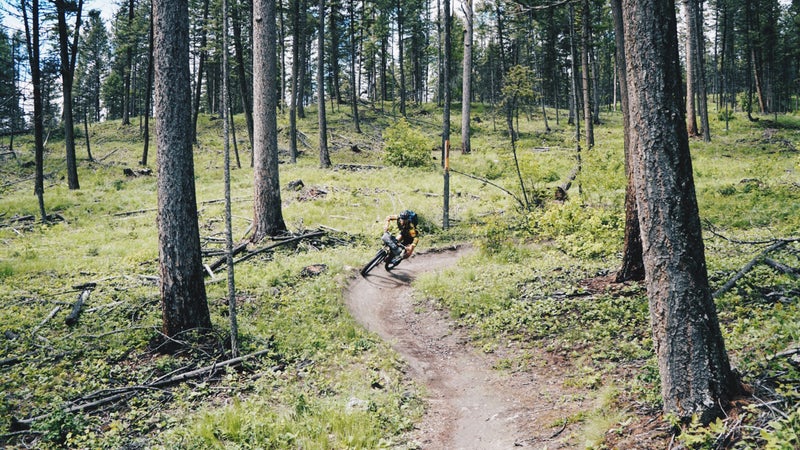 Logan Watts, founder of Bikepacking.com, says the Swallows' journeys have resonated with his site's readers because, rather than pedaling abroad, they're tackling places that seem within reach. After all, the allure of dropping out of mainstream existence spawned the entire vanlife movement—and bikepacking is more approach­able than coughing up twenty grand for a fully equipped vehicle. "Eliminate the things you don't need and you can focus on the adventure at hand," says Tom Swallow, 31.
Grab an old beach cruiser, throw some food and a tent in a knapsack, and head out with the kids on a rail-to-trail line. 
"You're not doing yourself justice if you lust after this lifestyle and don't do anything about it," Sarah says. "Get away for a few days. It doesn't have to be hard."
Trending on Outside Online