You Should Go Post-Workout Drinking with Your Friends More Often
Meeting up with your friends for a post-run drink could do a lot more good than you realize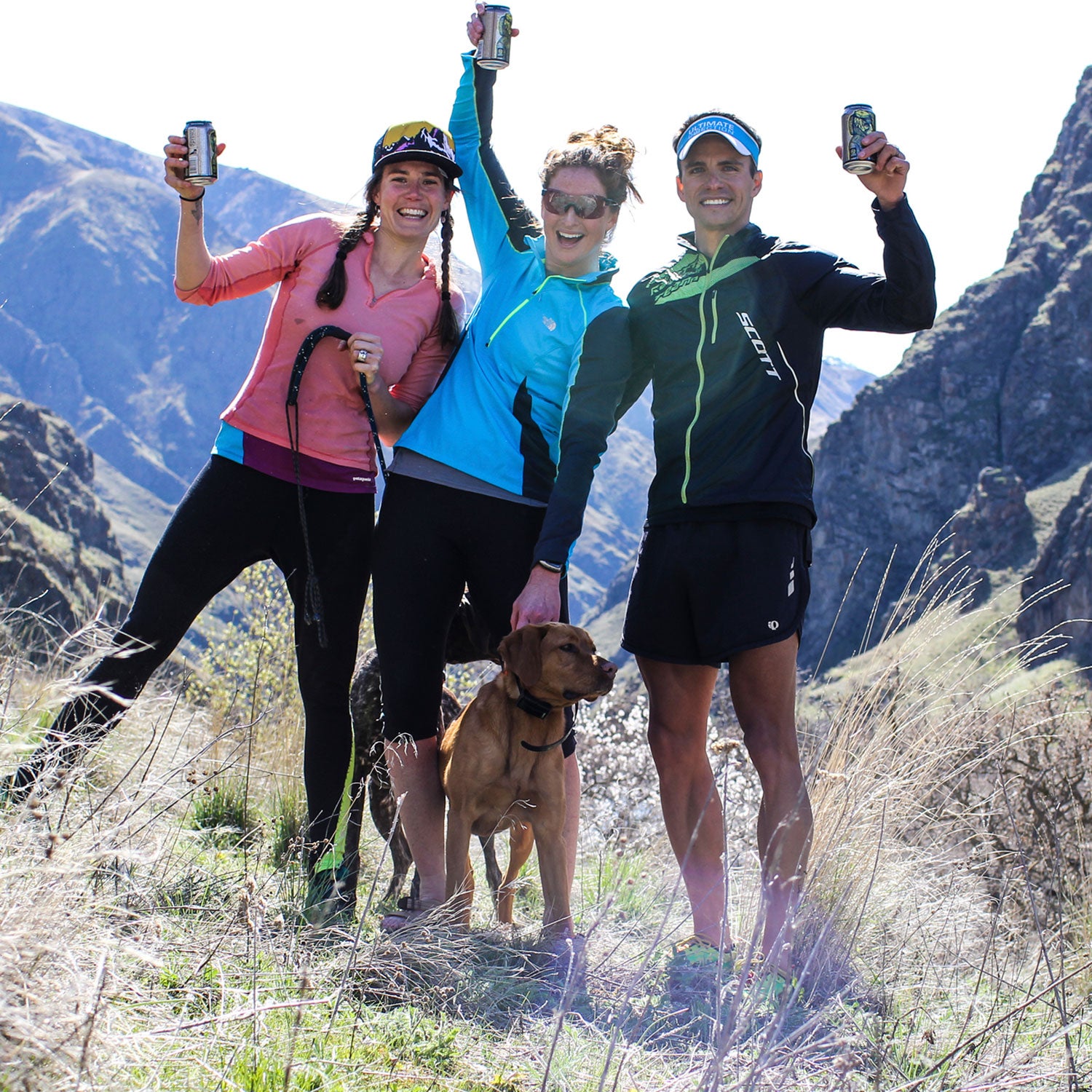 Hannah Dewey/TandemStock(Photo)
Heading out the door? Read this article on the new Outside+ app available now on iOS devices for members! Download the app.
When America's fastest marathoner Ryan Hall retired this past winter, he cited chronically low levels of testosterone as a major factor in his decision. Hall was known for his massive training loads, and new research suggests that hormonal levels remain lower, for longer, than previously thought following hard efforts. 
This new study from the University of North Carolina revealed it may in fact take 48 to 72 hours for the endocrine system—specifically the hormones testosterone and cortisol—to return to normal; previous scientific consensus stated that 48 hours was the maximum. "This is longer than most athletes allow themselves for recovery following exhaustive competition," says lead author Travis Anderson.
Coaches and trainers have long known that hard, sustained efforts can deplete the endocrine system, which in turn impacts the body's ability to build muscle, lowers red blood cell counts, and contributes to fatigue. The surprising news of this study, says Anderson, is that cortisol levels rebounded rather quickly—in about 24 hours—while testosterone requires up to 72 hours. Coaches who have used cortisol measurements as a recovery marker therefore must now consider the fact that testosterone is likely still suppressed, and take reactive measures to return its level to normal. The good news is that there's a relatively simple (and research backed) way to accomplish this: getting social with your recovery.
What it comes down to is that connectedness with teammates or friends can have a measurable positive effect on the body.
The concept is relatively simple: being in a positive social environment following a hard effort works to balance one's endocrine system faster than if they were alone, as a 2014 study from Imperial College in Great Britain found when they looked at moderating stress reactivity in professional rugby players. Specifically, they discovered that athlete recovery can be influenced by post-match psychological factors. A second study of Emory University soccer players found that testosterone levels improve with social connectedness with teammates as well.
Author and University of Houston cross-country coach Steve Magness is a believer in the approach: "We're good at managing the muscular aspects of recovery but we need to pay attention to the hormonal side as well. I like to use strategies like social recovery with my athletes to ensure we bring things around."
He's not alone. Dave Hamilton, director of performance science for the U.S. women's field hockey team at the Rio Olympics, has also found that social, group recovery has tangible benefits among his athletes. In 2010, he did a saliva sampling following a box jump (plyometric) test and found that testosterone markers improved when the athletes recovered as a team. "There's a lot to suggest that testosterone levels can be positively impacted by environmental factors," he says.  
What, then, does social recovery look like? Magness says easy cool-down runs with friends following a race or speed workout is a good place to start. "I like to see my runners debriefing with teammates after the hard work and maybe taking a meal together," he explains. "Just spending 20 to 30 minutes together to unwind can make a difference."
Hamilton, too, has his athletes follow up after intensive efforts with a variety of easy work, especially if the team has a quick turnaround between games. "It could be a light weight room session, a mobility session, or group yoga," he says. "I also like to see them eat together pre- and post-game."
What it comes down to is that connectedness with teammates or friends—whether that's participating in group workouts, traveling to and from races with friends, or enjoying social outings with local same-sport athletes—can have a measurable positive effect on the body. "If the players are happier individuals, they are better as a team," Hamilton says. "If they are stressed, however, it lowers their performance potential."
The only thing that seemed to help Hall return his testosterone levels to normal was a reduced training load, but to Magness's thinking, it's important that athletes also take the endocrine system into consideration. "If you are stacking stressors and not giving your body the tools it needs, it won't bounce back," he says. "If you do little things like recovering with friends just like you'd take in a recovery drink post workout, it can go a long way."
Lead Photo: Hannah Dewey/TandemStock
Trending on Outside Online