Gear Guy
How Do I Build an Emergency Survival Bag for Under $100?
Seven affordable items you should always have packed and ready to go. Just in case.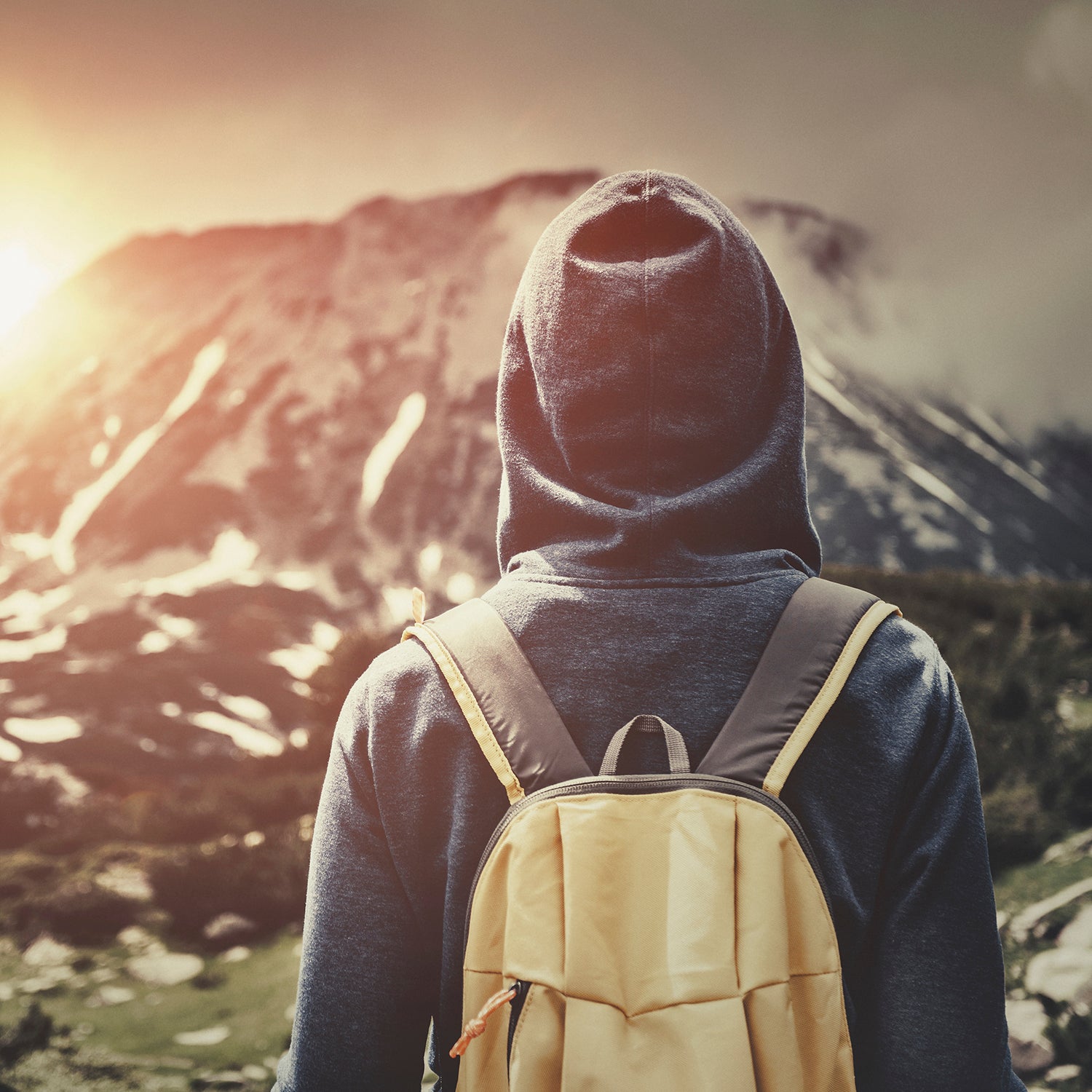 Getty Images(Photo)
Heading out the door? Read this article on the new Outside+ app available now on iOS devices for members! Download the app.
Lots of people call emergency survival kits "bug-out bags," which is a military reference to getting out of somewhere fast. They're popular with preppers, but even the federal government recommends that everybody should pack one in case of natural or human-caused disaster. It's also handy to have one in the back of your car if you get stuck or end up spending the night somewhere unexpected. The supplies in the bag are intended to help keep you safe and alive for 72 hours.
I've written about bug-out bags before, but I wanted to try building one for less than $100. To find out if that's possible, I called Mark Puhaly and Joel Stevens*, the founders of the website Survival Cache who were featured on National Geographic's Apocalypse 101 television show. Here are their top suggestions.
Backpack ($10): Stevens likes ALICE (an acronym for All-Purpose Lightweight Individual Carrying Equipment) backpacks, which you can usually find at a local surplus store. They're easy to find, durable, and big. "This was the backpack of choice pretty much throughout the '80s and '90s for the U.S. military," he says. If you're buying used, check for tears and broken zippers and buckles.
Flashlight ($7): This waterproof flashlight from Dorcy isn't super powerful (it's only 55 lumens, or fewer than your standard outdoor headlamp), but you can use it in the rain, and it comes with a carabiner clip so you'll never lose it.
Fire Starter ($3): An inexpensive set of stormproof matches like these from UCO will ensure that you can get a fire going. Just make sure to practice at home.
Water Purification Kit ($7): I always hedge my bets with a chemical purifier like these iodine tablets. They taste awful, but ensure clean water no matter where you are. Be sure to include an old small pot from home to boil water. 
MREs ($10): Military surplus stores carry MREs, the self-heating meals that soldiers eat in the field. They're cheap—often just $3 each—and packed with calories. Tip: Puhaly and Stevens says it's fine to buy expired MREs, which are even cheaper. If you can't stomach MREs, go to your local grocery store and buy $10 worth of trail mix that's heavy on protein-rich nuts.
Swiss Army Knife ($20): Skip a giant blade and go with something like the Classic SD Swiss Army Knife that's more versatile and includes scissors, a screwdriver, and a file.
Shelter ($40): There are various ways to build a shelter outside. You can buy $5 worth of paracord and a $10 tarp and string it up between trees. A $4 space blanket will keep you warm. Or you can buy a used tent and sleeping bag, which I've found for $20 each after some digging in thrift stores.
Research (Free): Once you have your kit ready, Puhaly and Stevens suggest looking at survival websites like Gray Wolf Survival and Survival Cache, both of which will help you learn how to use your gear in an emergency.
Corrections:
(09/30/2023) *This name has been corrected.
Lead Photo: Getty Images
Trending on Outside Online