Indefinitely Wild
What We Can Learn About Cliff Jumping from the Short-Lived Career of Anthony Booth Armer
This guy got arrested for sending it off tall buildings into deep water. Here's what he gets really, really wrong with his jumps.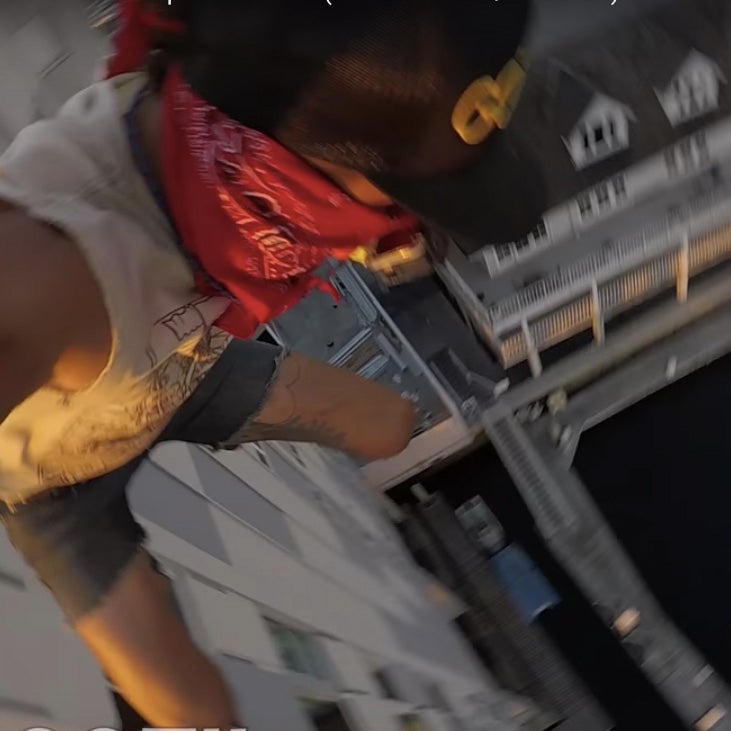 Heading out the door? Read this article on the new Outside+ app available now on iOS devices for members! Download the app.
It was all going so well for Orange County's Anthony Booth Armer. Just two months old, his YouTube channel had already accrued 56,000 subscribers and more than 16 million views. Stunts like jumping 129 feet from the roof of a condo building into the harbor below had earned him widespread notoriety, and even a segment on Comedy Central's Tosh.0. And then, at 7:45 a.m. last Wednesday, the police knocked on the door of the 28-year-old's Laguna Niguel home. The consequences of his death-defying antics hadn't taken long to catch up with the man previously only known as "8Booth." Not only was the jump illegal, it was really, really dangerous. 
With the rise of action cams, easy video editing software, and social media, new life has been breathed into the classic daredevil trope. Now, anyone with a GoPro and an Instagram account can risk his life for all the world to see. For what? Fifteen minutes of fame and probably more than a little dose of proving your parents wrong. But the quest for one upmanship, and the encouragement of frankly idiotic behavior, makes all this stuff dangerous and potentially deadly. Those kids in Russia that scale skyscrapers? People are dying trying to copy them. 
If there's a silver lining, it's that Armer's shenanigans have brought a lot of attention to the sport of cliff jumping, and raising important questions about how to do it safely. I exchanged a few short emails with Armer prior to writing this article, with the hopes of interviewing him. He stopped responding. Next, I turned to Jeff Edwards—the godfather of Southern California's cliff jumping scene—to help detail what 8Booth gets wrong with his jumps, and explain how you can jump off tall stuff into deep water safely.
Armer Enters the Water All Wrong
Landing on your butt is not fun. Just ask my friend Audrey, who landed on her ass completing a 50-footer in central California. She sported a bruise for weeks. 
"When this dude jumps, he's basically cannonballing," describes Edwards. "If he penciled, he would break his legs," because of the water depth. 
Armer can be seen jumping into many very shallow places, which informs his body position as he falls: he's jumping for a shallow splash. The payoff: more of his body hits the water, in a more painful way. 
Because you're a smart person and you're only going to jump into water that's plenty deep, you're going to enter feet first, taking care to keep your feet together, your chin tight to your chest, and your arms either clamped to your sides or supporting your head. Basically, you're trying to minimize your body's surface area as it penetrates the water. 
https://www.youtube.com/embed/mtqFdtLqyII
He's Jumping Into Water That's Too Shallow
"For any jump, you need to start with at least eight feet of water," explains Edwards. "Add another two feet to that for each 10 feet you gain in cliff height."
Armer—with his multiple dives into California pools—fails to abide by this most basic rule. "It's a law in Orange County that public pools can't be more than eight feet deep (unless they're diving pools). That's why you see all those "No Diving" signs," says Edwards. 
https://www.youtube.com/embed/vctjm9nUF68
We Never See Him Check the Landing 
Never jump off a cliff without first having explored the water beneath it to check out depth and potential obstacles under the surface. "People die all the time," Edwards says. "It's either because they didn't check the water depth or are jumping from higher than they've done before, just to impress their friends. Deaths happen when people hit the water, gasp for air, and swallow water. They get knocked out and they drown."
Did 8Booth swim the water beneath the dock before his 129-foot jump? It's not clear. But if he didn't, he could have been diving on top of sunken trash, old pier pylons, or onto any number of potentially deadly hazards. 
Even if you've jumped there before or if other people report that it's fine, swim the water immediately before a jump. Logs and other debris can float downstream and even pools can be irregular, with rocks and curved walls in unexpected places. Develop an ironclad guarantee that your entry is clear before risking a jump.
https://youtube.com/watch?v=dlFwJ1NBlLY
He Doesn't Work Up to the Big Stunt
"On his huge jump at the harbor, you can see he lands flat on his butt and back," says Edwards. "He realized mid-jump that he was barely going to clear that dock, so he panicked and leaned back. Thankfully he did that or he would have died."
Experienced cliff jumpers work up to bigger and bigger jumps to develop an understanding of how far they need to jump at which heights and at what point you'll enter the water. Humans fall with some very semblance control, so you must develop a progressive understanding of a jump and its entry. 
"The lesson is: if you jump stuff before testing depth and clearance, you're gonna die," says Edwards. "If you want to be a YouTube sensation, make sure you don't break your legs in the process."
He's Ruining the Sport for Others
Practice safe cliff jumping and you won't give others an excuse to stop us from doing it. "[8Booth] sets a bad example for younger audiences. Now some 14-year-old is going to try to impress his friends, he's going to jump something huge, and he's going to die. All because this guy wants more YouTube views."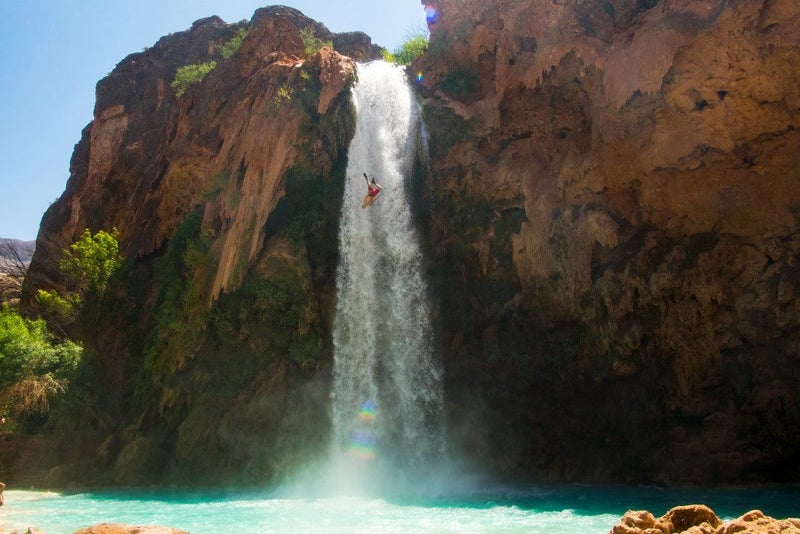 Edwards and his friends have worked hard to legitimize the sport of cliff jumping. Not only do they advocate for safe practices, they also try to positively affect the locations they're jumping from, cleaning out trash and painting over graffiti. That may seem to jar with the pursuit's rebel image, but it's vital that any sport benefits the natural places it relies on. Slowly, cliff jumping's reputation is improving. But it still only takes one idiot to destroy it.
Don't be that idiot. 
"If you want to become a cliff jumper, start off on something small and legal," says Edwards. "Always check the depth so you don't float up dead. Also, try to jump things where you don't have to clear an obstacle [like a dock or a boulder] before landing in the water. Find a popular spot, ask locals where to jump, and watch other people do it. And definitely don't jump just to impress someone. Do it for the love of jumping."