Expert Adventurers on Their Favorite Mexican Getaways
Take your pick from yoga retreats in Tulum, farm-to-table bounty in Baja, Pacific surf, and tequila from the source in Guadalajara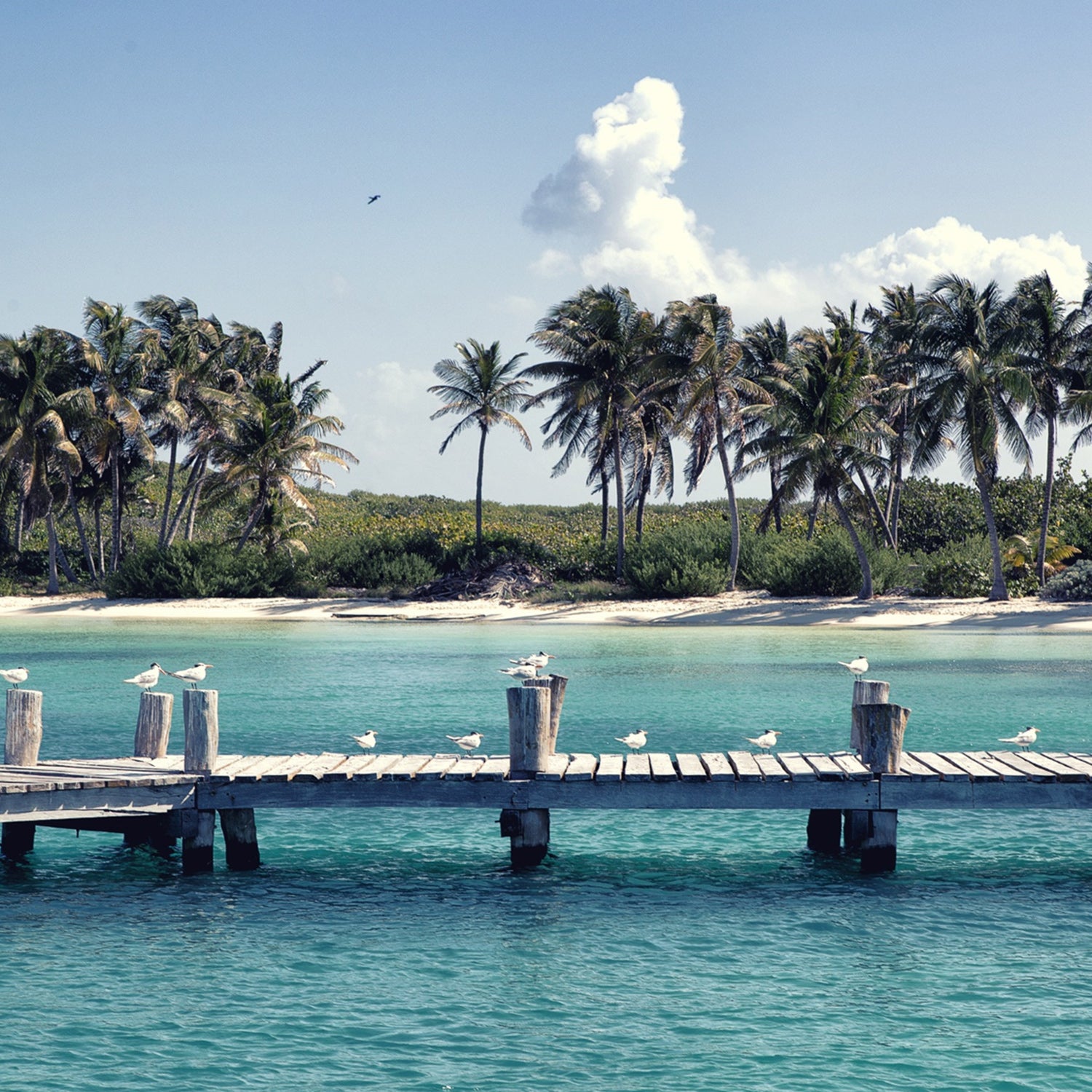 Getty Images
Heading out the door? Read this article on the new Outside+ app available now on iOS devices for members! Download the app.
We assembled a dream team of athletes, chefs, and adventurers from both sides of the border to dish on their favorite Mexican getaways (and chimed in with three of our own).
Pump the Breaks
The Expert: Surfer and musician Tim Curran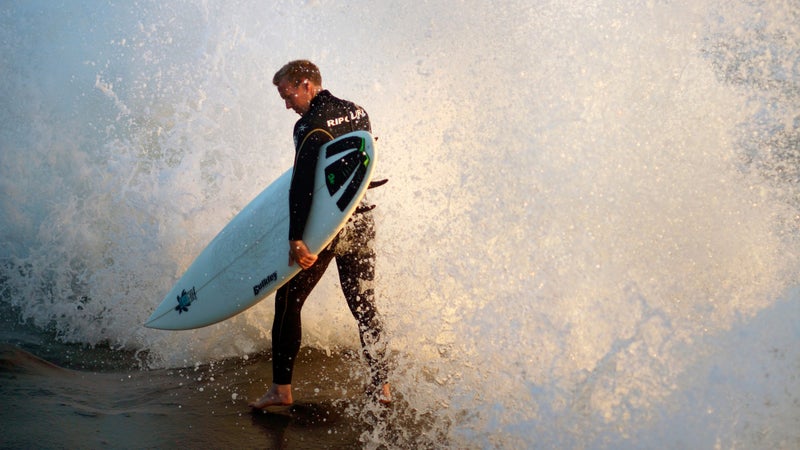 Baja was one of my first trips outside the U.S. I was 16 and went down to hunt for waves on the East Cape. I remember off-roading over pockmarked dirt paths to reach the beach. It took us two and a half hours to get from Cabo San Lucas to Shipwrecks, a nice right-hand point break near the town of Punta Gorda. The road isn't as bad now, but you still need to watch for wild donkeys running out of the brush. I've been back down with Mansa Vida, a new surf-retreat company I launched with Rob Machado ($2,921 for four days). If you go, I can't imagine a more perfect base than the Cape in Cabo ($499). You can drink margaritas in an infinity pool, and Monuments—an interesting and powerful wave—is in your backyard. The paddle out is a little tricky, so I watch the locals to see where they take off.
---
Holy Mole
The Expert: Enrique Olvera, chef at Pujol in Mexico City and Cosme in New York City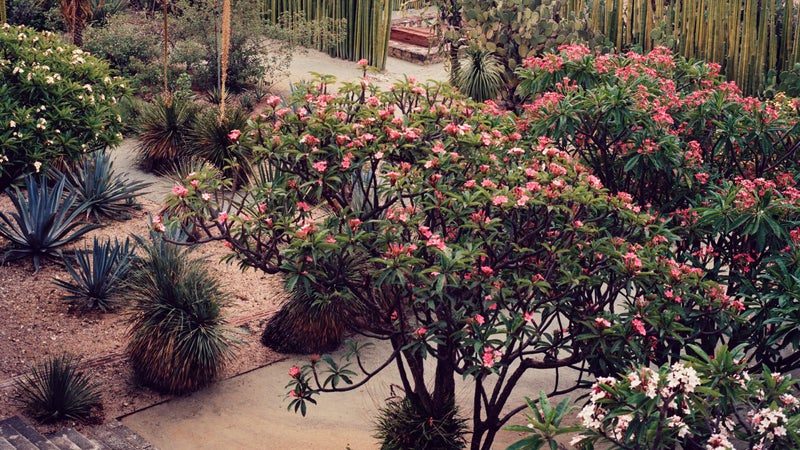 My dream is to retire in Oaxaca, but for now I stay downtown at Casa Oaxaca (from $152). The city is not a place you can understand in one trip, and you definitely want to rent a car and give yourself time to explore. Visitors should ask the hotel's chef, Rafael Villalobos, where to eat. La Teca, an unpretentious restaurant specializing in foods from the Isthmus of Tehuantepec, has delicious starters, like garnachas—masa cups filled with shredded meat, queso fresco, and salsa. Luis Arellano, who was a sous chef at Pujol, is running a new spot I'm involved in called Criollo, centered on music, food, and drink. And I highly recommend the Mercado de Tlacolula, held on Sundays just outside town. The barbacoa alone is worth the trip.
---
The Sixth Borough
Editor's Pick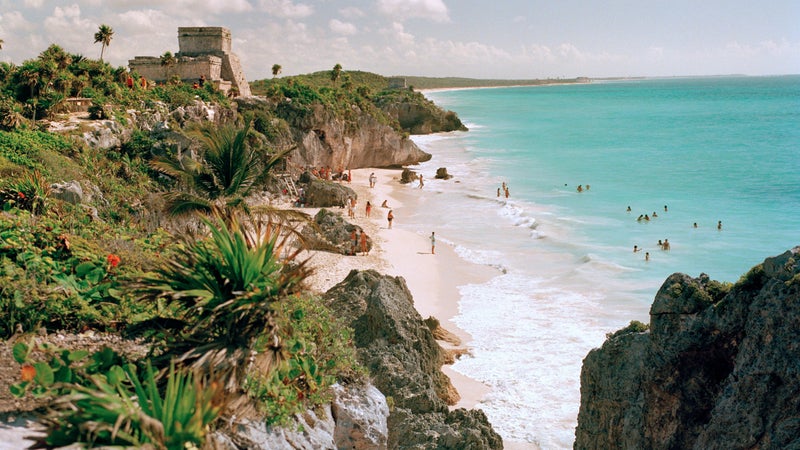 My first night in Tulum, there was a rave on the beach near my hotel, a full-on EDM-thumping affair. It was still going at ten the next morning. This put the fear of God in me. I went last January for some R&R at an escape-from-winter yoga retreat, but I felt like I had landed in Mexico's version of Brooklyn—all green smoothies and hipster chefs. After a few days of warrior poses, long swims in the clear ocean, and a bike ride out to the stunning Sian Ka'an biosphere, I was won over. You can still find delicious, cheap tacos on the beach (try taqueria La Eufemia). And those chefs, like the one at Hartwood or the newer Arca next door, whip up some tasty local grilled fish and potent mezcal cocktails. My last night in Tulum, there was another rave. That time I almost joined them. — Mary Turner
---
Get Pitted
The Expert: Freediver Christina Saenz de Santamaria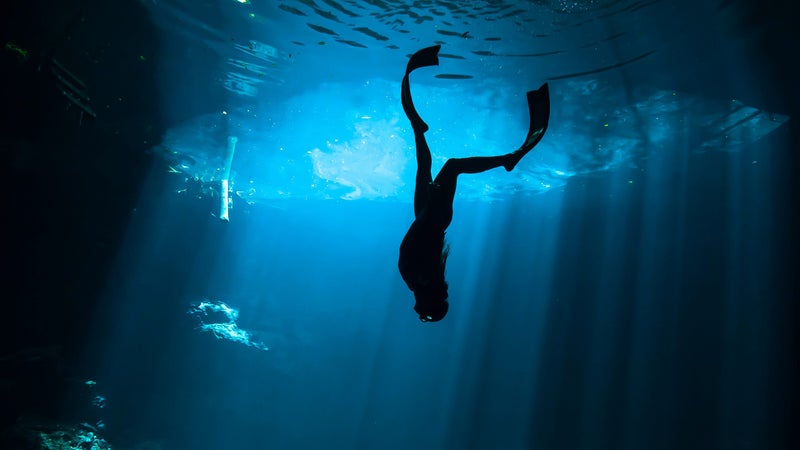 My husband and I love the Yucatán Peninsula. We rent a condo in Arena Blanca (from $125) and eat ceviche every day—El Camello Jr. is a favorite. But we're there to dive, and I've never experienced a more supernatural place to do it than the limestone pits—cenotes—of the Yucatán. The striking beams of sunlight, jagged underwater cliffs, and dark caves make these some of the most beautiful natural places in the world. The Aktun Ha cenote is studded with an array of colorful water lilies, but the most spectacular cenote I've freedived is the Pit, near Tulum. It's deep, with an endless labyrinth of caves at its bottom. Go midmorning to see how it captures the rays of sunlight when you look up.
---
Rapid Descent
The Expert: Kayaker Rafael Ortiz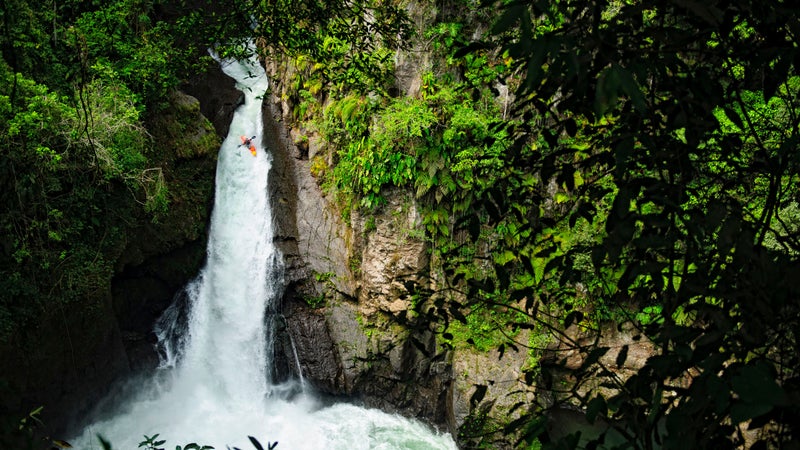 The Veracruz region on the Gulf of Mexico is the new mecca for big waterfalls. It's an unreal landscape of jungle, basalt rock, and green-colored rivers. My family owns a ranch there, so I consider it my backyard—I learned to kayak on the lower Alseseca River at age 14. People have been coming here since the late 1980s, but it really emerged as a destination for kayakers after Ben Stookesberry and I did the first complete descent of Alseseca in 2006. My buddies and I spent three weeks paddling beautiful stretches of the river, rappelling in the jungle, cliff jumping, and running waterfalls. But you don't have to do all that if you visit! Stay in Tlapacoyan, the kayaking hub of Veracruz; it's a 20- or 30-minute drive to reach most sections of the river, some mellow, some gnarly. Aventurec offers camping, cabins, rentals, and shuttles—it'll point you in the right direction. After a big day, I go to Las Acamayas, a restaurant in the town square named for river shrimp, its specialty.
---
Baja Bounty
Editor's Pick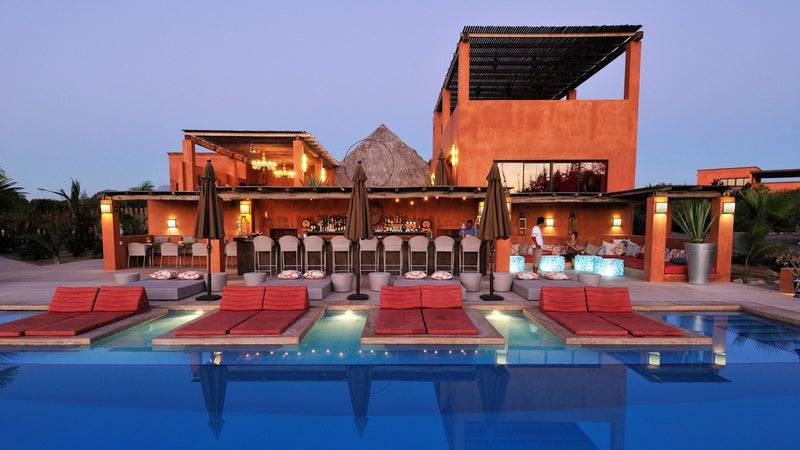 We brought the loaves. Jesus provided the fishes. We were trolling for Spanish mackerel, tearing hunks off a massive wheel of local olive bread, while the first mate, Jesus, unfurled the lines. We'd come to Baja for some serious relaxation, and indeed, the 28-room resort Rancho Pescadero, just south of Todos Santos, was nirvana—a beach dream of day beds, palapas, and evening driftwood blazes (from $250). But what got me was the food—the kind of farm-
to-table bounty you'd expect in Northern California, not this serene, scruffy desert. The garden decides whether the daily cocktail will include guava compote or coconut and habanero syrup, and the chefs grind cacao for yellowtail with orange-almond mole. Unsurprisingly, our angling was just as blessed: we traded two fat mackerel back to the kitchen for chile-spiked dark chocolate. Ocean to table, this time. —Elizabeth Hightower Allen
---
Grape Expectations
The Expert: Tijuana chef Javier Plascencia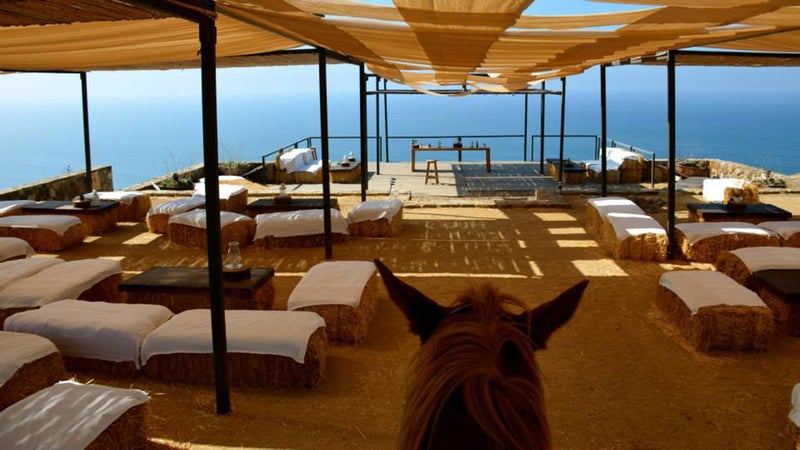 Valle de Guadalupe feels like Napa Valley in the 1960—it's still a bit rough around the edges but has its own charm. For example, some of the best wineries are at the end of dirt roads. In 2015, I bought the home I'd been renting and turned it into a B&B, Finca la Divina (from $190). It's got a Palm Springs vibe, with gardens and a pool. Cuatro Cuatros is also great—it's a glamping spot in the middle of vineyards where you can ride horses and mountain bike. In terms of wine, nebbiolo and tempranillo—red grapes from Italy and Spain—grow really well here. Las Nubes has incredible views, and Monte Xanic has a great lake to relax by. I like visiting in August, at the start of the harvest. You can meet the winemakers, and there are parties and concerts. If you've had a big night, go to La Cocina de Doña Esthela. The woman who runs the place makes fresh tortillas and her own chorizo. She'll have you feeling better in no time.
---
Pitch In
The Expert: Climber Sarah Hueniken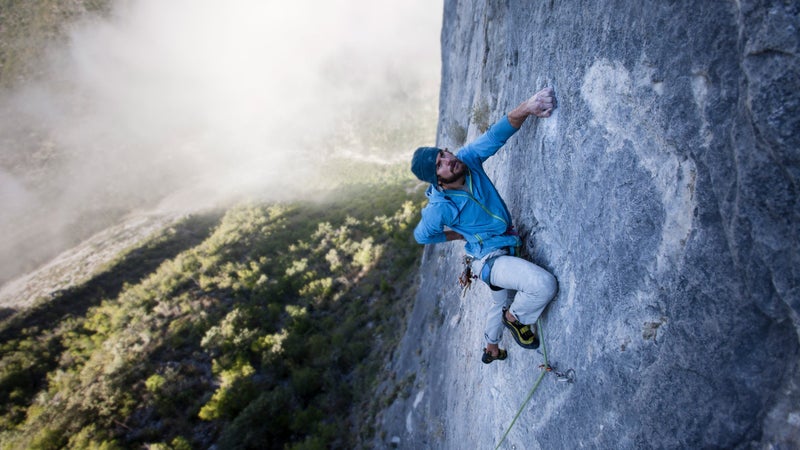 I first went down to El Potrero Chico on a road trip from Ontario in 1998 with an Outward Bound colleague. We drove to the border, and they wouldn't let us through without additional paperwork or unless we were married. We wanted to go so badly, we considered the marriage thing. I'd heard it was a climber's paradise—tons of bolted limestone routes with easy camping and cheap beer. We ended up taking a bus across the border; the canyon was just as promised. Today it's easy to reach. You fly to Monterrey and grab a taxi. There's no need to rent a car: long and short climbs are all within walking distance from the campgrounds. All you need is a copy of the Climb El Potrero Chico guidebook, which is updated annually and available locally. You can still find down-and-dirty $5-per-night camping at spots like Homero's. But La Posada is the place for comfort, with nice, inexpensive rooms and casitas (from $46).
---
Capital Gains
Editor's Pick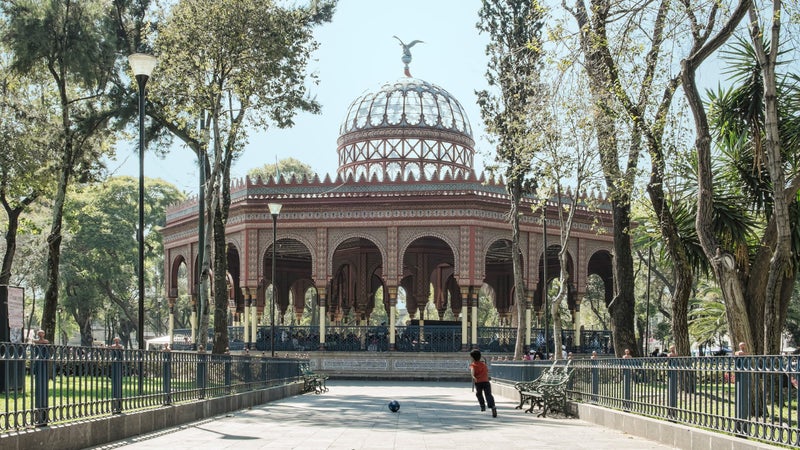 At last count, Mexico City—not New York or Los Angeles—was the largest metropolis in North America. It's also the best big-city escape going right now. There are world-class art museums downtown and 17,000-foot mountaineering objectives off in the distance. But when I visited last spring, I was focused on breaking out of my mountain-town breakfast-burrito rut by eating as much good food as possible. My girlfriend and I rented an Airbnb in the Condesa neighborhood, a riot of pastel walls and overgrown succulents spilling onto the sidewalks. From there we started with Pujol, where the tasting menu is an ambitious take on Mexican country cooking. That was delicious, and so was the bracingly fresh octopus ceviche at the slightly more casual Maximo Bistrot Local. But the real pleasures in the Distrito Federal came on the low end, at La Ventanita in the San Miguel Chapultepec neighborhood, where we blended in with students over fresh fruit juices and baked eggs, and random street tacos overflowing with carnitas and chorizo. The perfect chaser to all this indulgence was copious quantities of light Mexican beer. Which, OK, you can get at any gas station, but you'll have to trust me that at Salón Covadonga, a cavernous cantina popular with literary types, it just tastes better. — Chris Cohen