The Secret Link Between Gratitude and Performance
A growing body of research says that giving thanks is beneficial for health and performance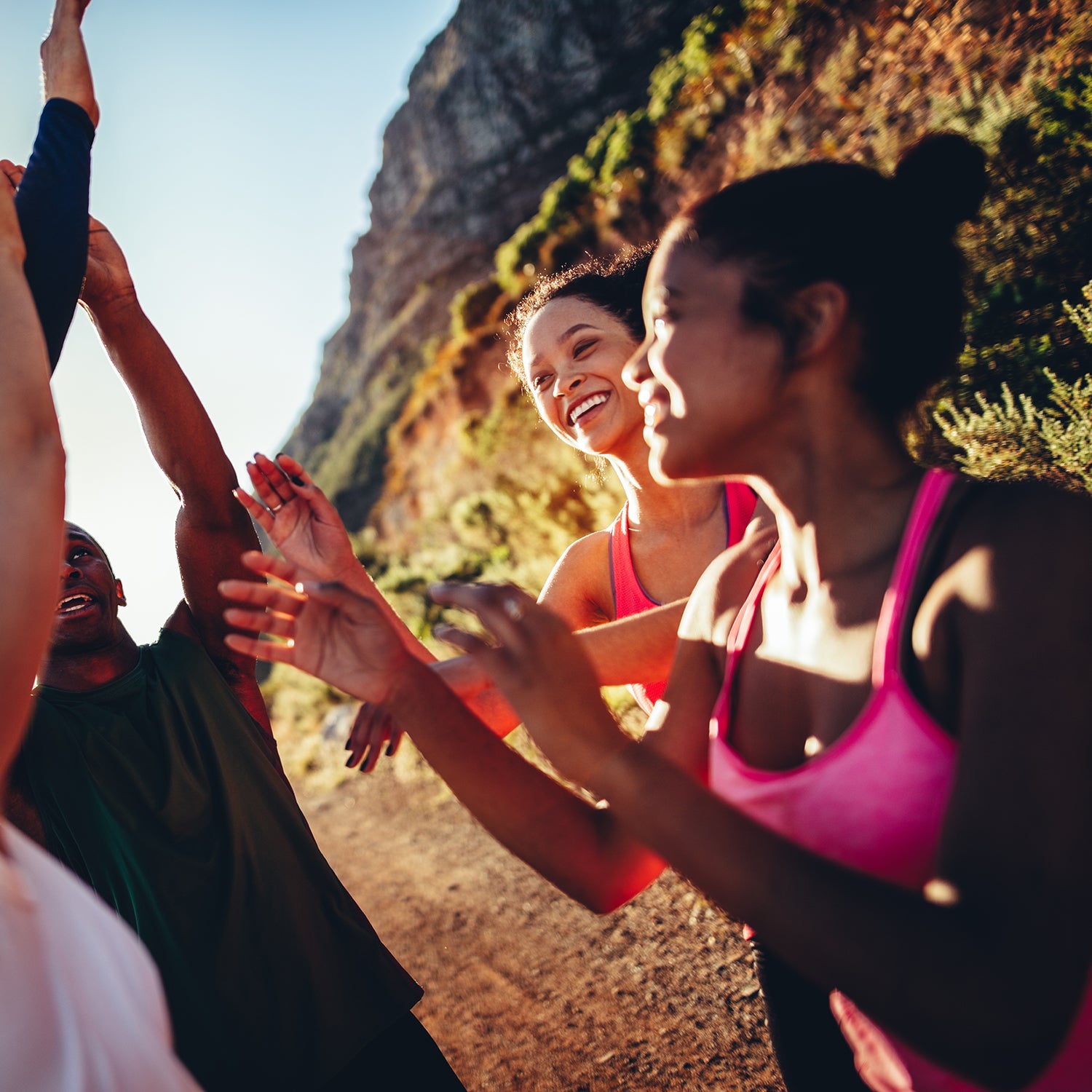 wundervisuals/iStock(Photo)
Heading out the door? Read this article on the new Outside+ app available now on iOS devices for members! Download the app.
It's Thanksgiving, a week where one's diet, training regimen, and dry-fit usually gets replaced by extra pie, family time, and flannel. But don't forget that this holiday is primarily about giving thanks, and by doing so, you're actually working to make yourself healthy and fit. Here's how giving thanks will benefit you, and how to do it properly.
Improve Your Health and Wellbeing
Giving thanks is better for your health than just about any of the thousands (yes, thousands) of supplements peddled at your local nutrition shop, at least according to science. A comprehensive analysis of studies on gratitude, published in the journal Clinical Psychology Review, found that giving thanks is associated with improvements in mood, life satisfaction, and overall wellbeing. What's more, a handful of these studies have case-control experimental designs, suggesting it's not just that happy, healthy people tend to be more thankful, but rather that being more thankful actually makes people happy and healthy. 
Consider a 2003 study published in the Journal of Personality and Social Psychology, in which researchers had subjects fill out a baseline survey assessing their mood and symptoms of physical discomfort. They then divided the subjects into three groups: one that kept a weekly journal of things they were grateful for (e.g., friends and family); one that kept a weekly journal of hassles in their life (e.g., roommates who are messy); and one that was instructed to journal on random events (e.g., ate six burritos this week). After nine weeks, when compared to both of the other groups, the subjects in the gratitude group showed a significant increase in overall life satisfaction along with a decrease in symptoms of physical discomfort.
Boost Your Performance
According to Emiliana Simon-Thomas, science director at the University of California Berkeley's Greater Good Science Center, practicing gratitude leads to feelings of trust, safety, and connectedness. These feelings, she says, "may help people transition out of stressful states and into more relaxed ones." Research shows that a regular gratitude practice, such as keeping a gratitude journal or writing letters of thanks, is associated with reduced inflammatory markers, lower blood pressure, and improved sleep duration and quality—all of which are critical to not only health, but also athletic recovery and performance. A regular gratitude practice could very well enhance your ability to adapt to training. 
Additionally, Simon-Thomas says that when you practice gratitude, you "shift your mindset in a way that invites optimism and may be facilitative of resilience." For these reasons, she says practicing gratitude is especially powerful during trying times.
Perhaps this is why, after getting tripped up in an Olympic qualifying race, middle-distance runner Brenda Martinez told me that to help her bounce back she relied on her daily ritual of reflecting on things for which she is grateful. "I know it sounds cliché," she said, "but this [gratitude] practice really does help put everything in perspective. I highly recommend it." 
How to Be Grateful
The effects of giving thanks are strongest when you do so regularly. Simon-Thomas recommends the following three ways:
Keep a gratitude journal: Every week (or better yet, every day) jot down three things in your life for which you are grateful. (Yes, there's even an app for that.) 
Write a gratitude letter: Think about someone who has played a positive role at some point in your life and write him or her a thank you note. This only takes a few minutes and it won't just give you a boost but also the person on the receiving end. 
Say thanks—out loud: Nothing beats real, live, and inter-personal gratitude, says Simon-Thomas. But, she says, you've got to do it the right way: tell someone what you are thankful for, acknowledge the effort they put in, and describe why it was helpful. 
Lead Photo: wundervisuals/iStock
Trending on Outside Online