All the Gear You Need to Have Sex While Camping
Valentine's Day is coming, so we put together a list of gifts that will help you truly enjoy spending the night outside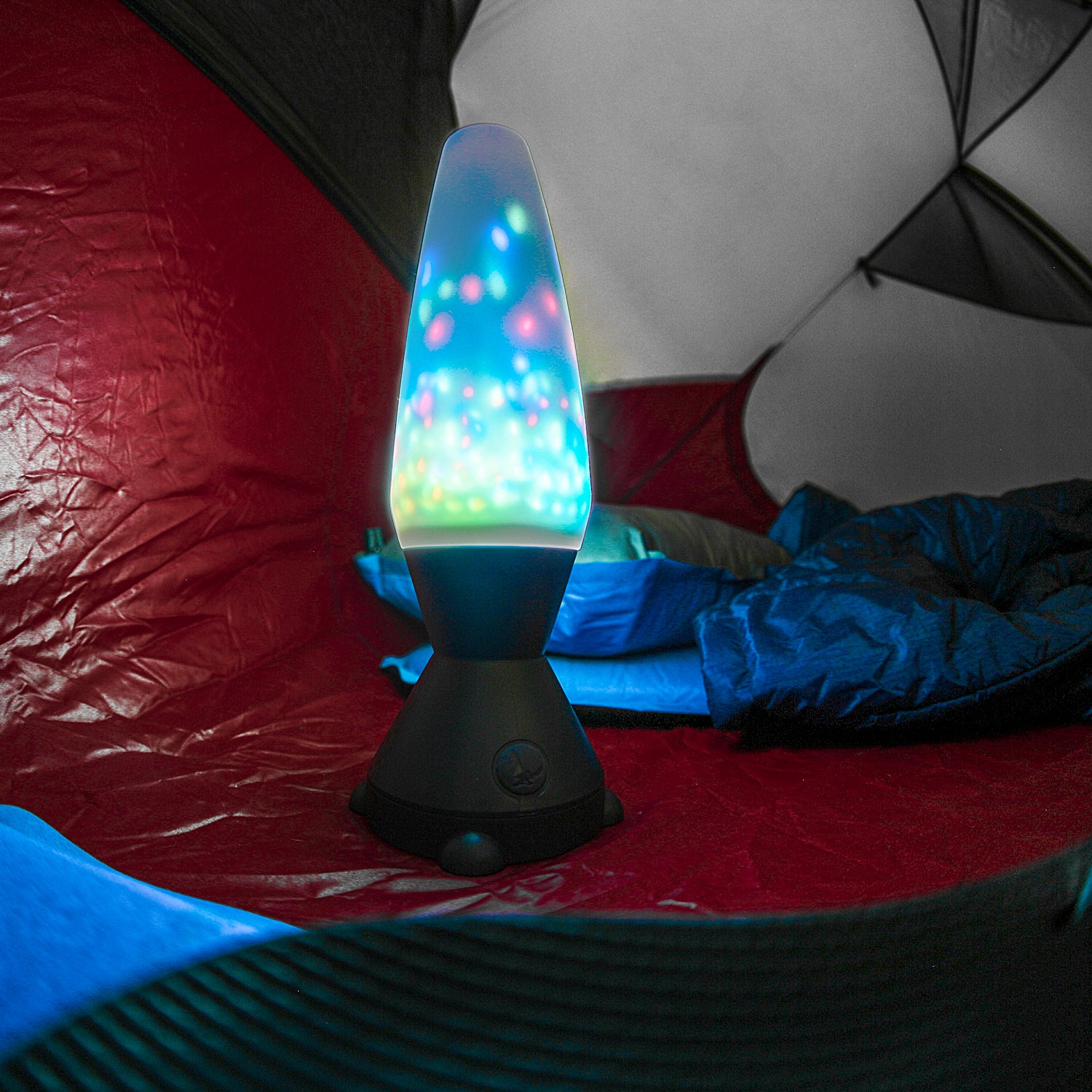 Eno(Photo)
Heading out the door? Read this article on the new Outside+ app available now on iOS devices for members! Download the app.
Ecosexuals aren't the only people who think the great outdoors is sexy. According to a 2015 study by the British tent company OLPro, a majority of married couples are more likely to have sex while camping than at home. Maybe it's the campfire. Maybe it's the starry night. Maybe it's snuggling in a tent. Whatever's going on, we support it. And with Valentine's Day coming up, we want to see even more people celebrating their love outdoors. To get things going, here's a list of helpful gear.
---
Therm-a-Rest MondoKing 3D Sleeping Pad ($210)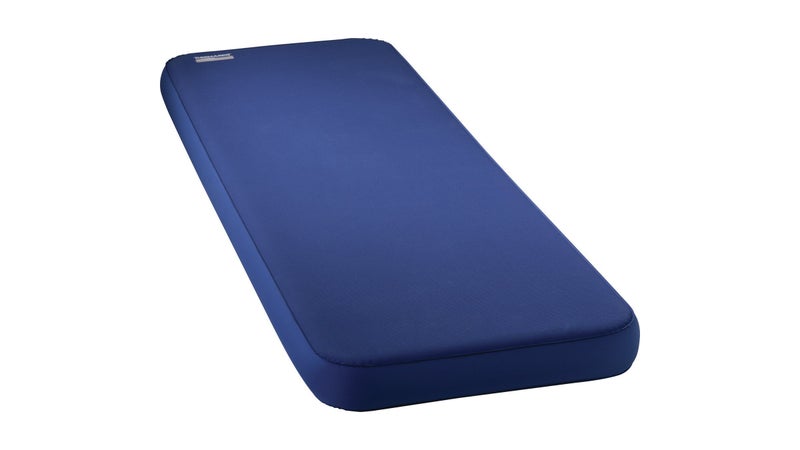 Ultralight, paper-thin camping pads are fine for solo missions in the high alpine, but if you're planning on extracurricular activities, you'll need the MondoKing 3D. This new mattress is Therm-a-Rest's thickest to date, with four inches of cushion and a foam core that carries a ridiculously high R-value, which means it's extra warm even in the winter. Slide two together for a queen-size platform. It's even self-inflating, so you can save your breath for other activities.
---
Nemo Tango Duo Comforter ($350)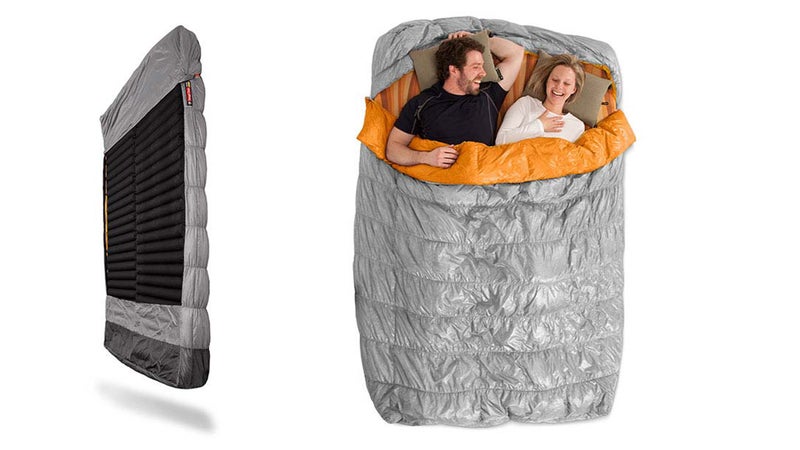 I don't care how much your lady loves you, she's not getting out of her warm, comfy sleeping bag for anything if it's ten degrees outside. The Tango Duo solves that problem. This massive, 700-fill down quilted comforter has a backing so it slips over a queen-size air mattress or two XL sleep pads (see above). It's as if you and your partner are tucked into the same down-insulated pocket of love.
---
Sierra Designs DriDown Pillow ($40)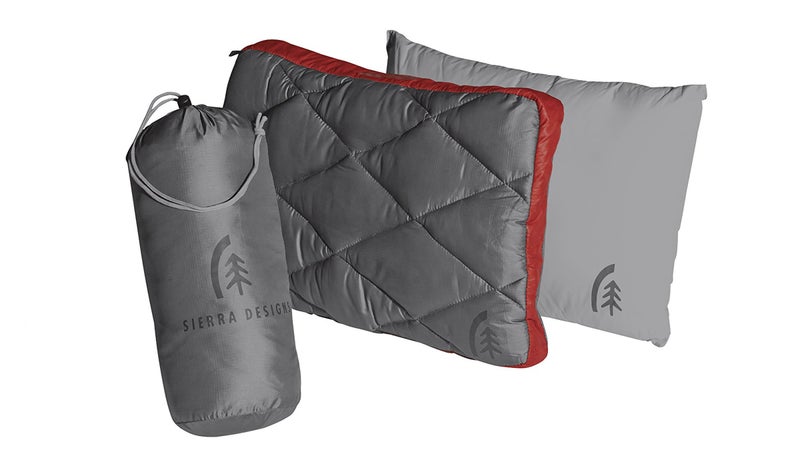 Complete the love nest with a couple of these pillows, which are stuffed with 600-fill duck down and wrapped with a ripstop nylon outer shell for when things get…animated.
---
Eno Eclipse Lantern ($50)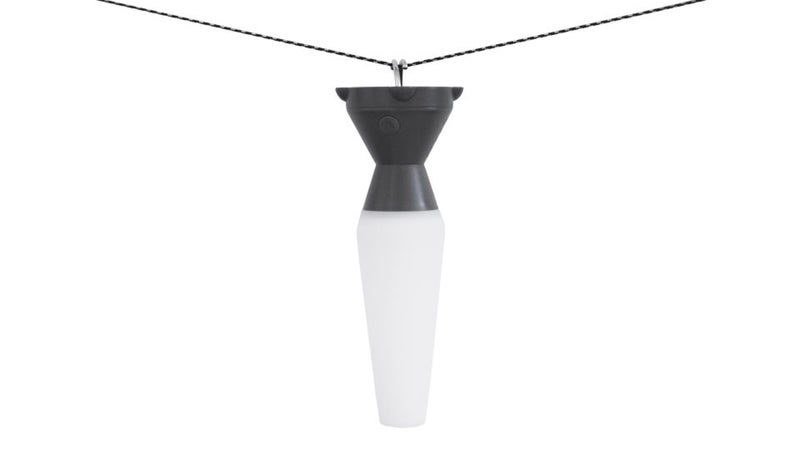 The campfire helps establish the mood, but rely on Eno's new Eclipse Lantern to take care of the job once you retire to the tent. The light was inspired by lava lamps from the 1970s, both in form and function. It's plenty bright in regular white mode, but switch the lantern to multicolor mode and the Eclipse slowly changes color and projects a soft light show onto your tent walls. The base layers will practically take themselves off.
---
Advanced Elements Double 10-Gallon Summer Shower ($50)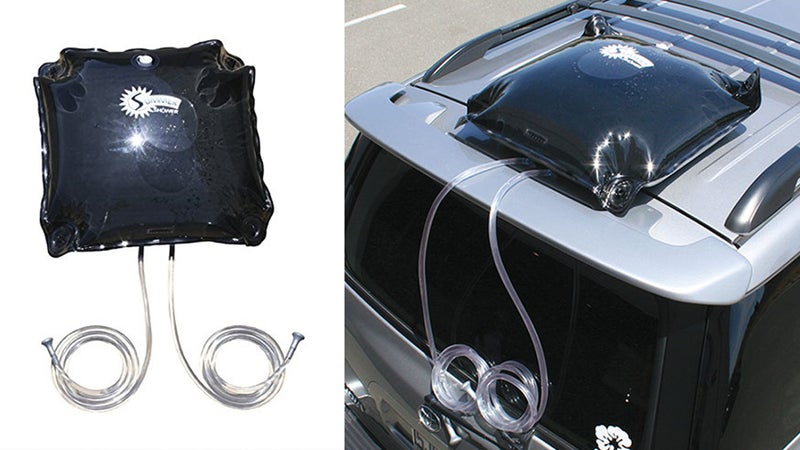 The number one roadblock to sex while camping? You feel icky. You could go the minimalist route and take a Wet Wipe bath, or you can get luxurious and actually take a shower at the end of the day. We like this solar-heated beauty from Advanced Elements because it's simple to hang, easy to use, and has two shower heads so you and your partner can bathe together.
---
Stanley Happy Hour Set ($35)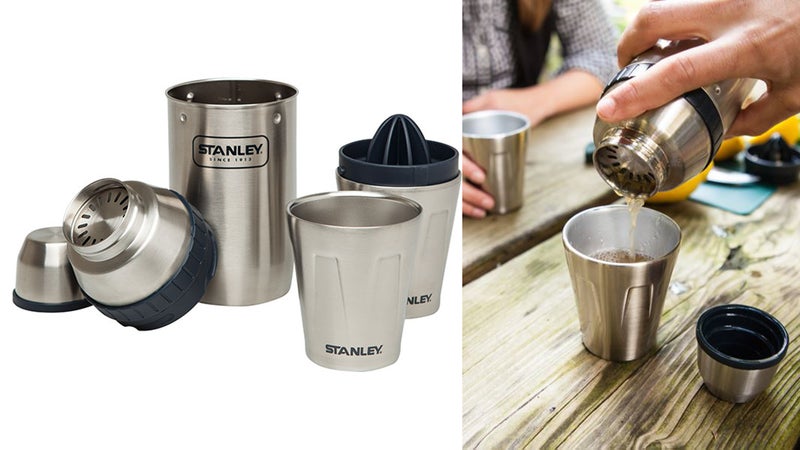 Maybe the greatest technological advance of our generation is in the "booze portability" industry. Thanks to double-walled bottles, cooler backpacks, and packable bar tools, carrying hooch into the backcountry has never been easier. If you're into cocktails, this happy hour set includes everything you need to make a proper drink in the woods. Tip: we like to pair the set with this Carry On Cocktail Kit, which gives you the ingredients you need to make two old-fashioneds on the go.
---
Igloo Daytripper Cooler ($100)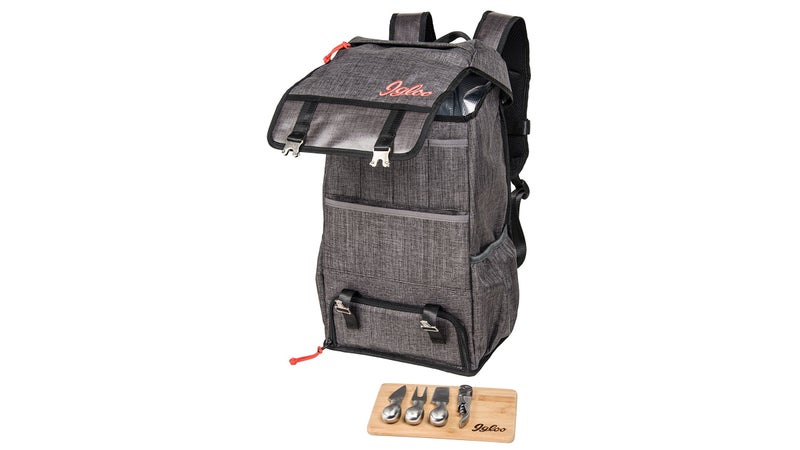 If champagne is your thing, Igloo's new Daytripper is an insulated cooler (in tote or backpack style) that will keep two bottles of bubbly cold for a few hours while you hike to the perfect spot. Even better, it has a built-in cutting board (for assorted cheeses and snacks) and a mini fold-out table.
---
Kelty LoveSeat ($100)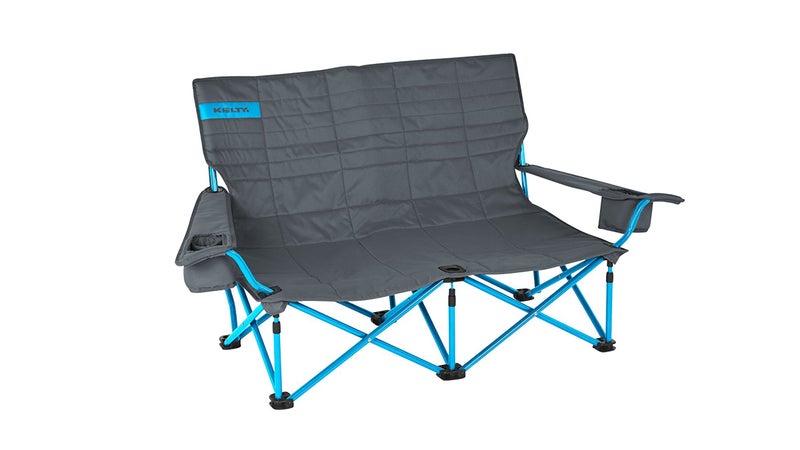 You've got lobster sizzling over the campfire, champagne on ice, and the stars sparkling overhead. But it's hard to snuggle if you're sitting in separate camp chairs. The LoveSeat is built for cuddling around the campfire, which leads to 92 percent more action in the tent, according to our informal studies. It also has double beverage holders, and the carrying bag doubles as a firewood tote.
---
House of Marley Chant Sport Speaker ($100)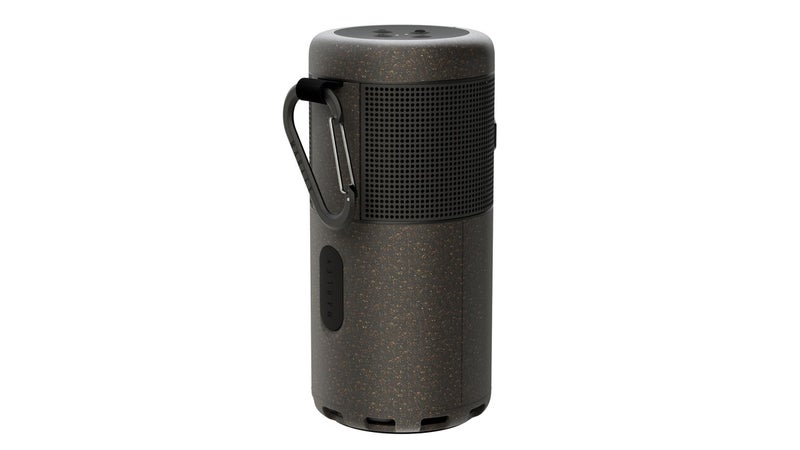 Whatever your baby-making jam is—Enya, Nora Jones, Tupac—you'll be glad to have this rugged, packable Bluetooth speaker with eight hours of playback for those Sting-like tantric sessions. Bonus: it's waterproof and floats, which is awesome if you find yourself in an isolated hot springs and your partner wants to hear some Journey.
---
Some Tips for Better Sex in the Outdoors
No Deet bug repellent. Anywhere. Deet burns. You know where.
Leave no trace. Pack it in, pack it out. All of it.
Avoid oils and scented candles. They smell like candy to bears.
Be good neighbors. Pick a secluded spot. If the spot isn't secluded enough for pooping, it's not secluded enough for sex.
Lead Photo: Eno
Trending on Outside Online