11 Ways to Celebrate Our National Parks with Beer
These brews are named for some of America's most beloved spaces. A few even benefit the lands they honor.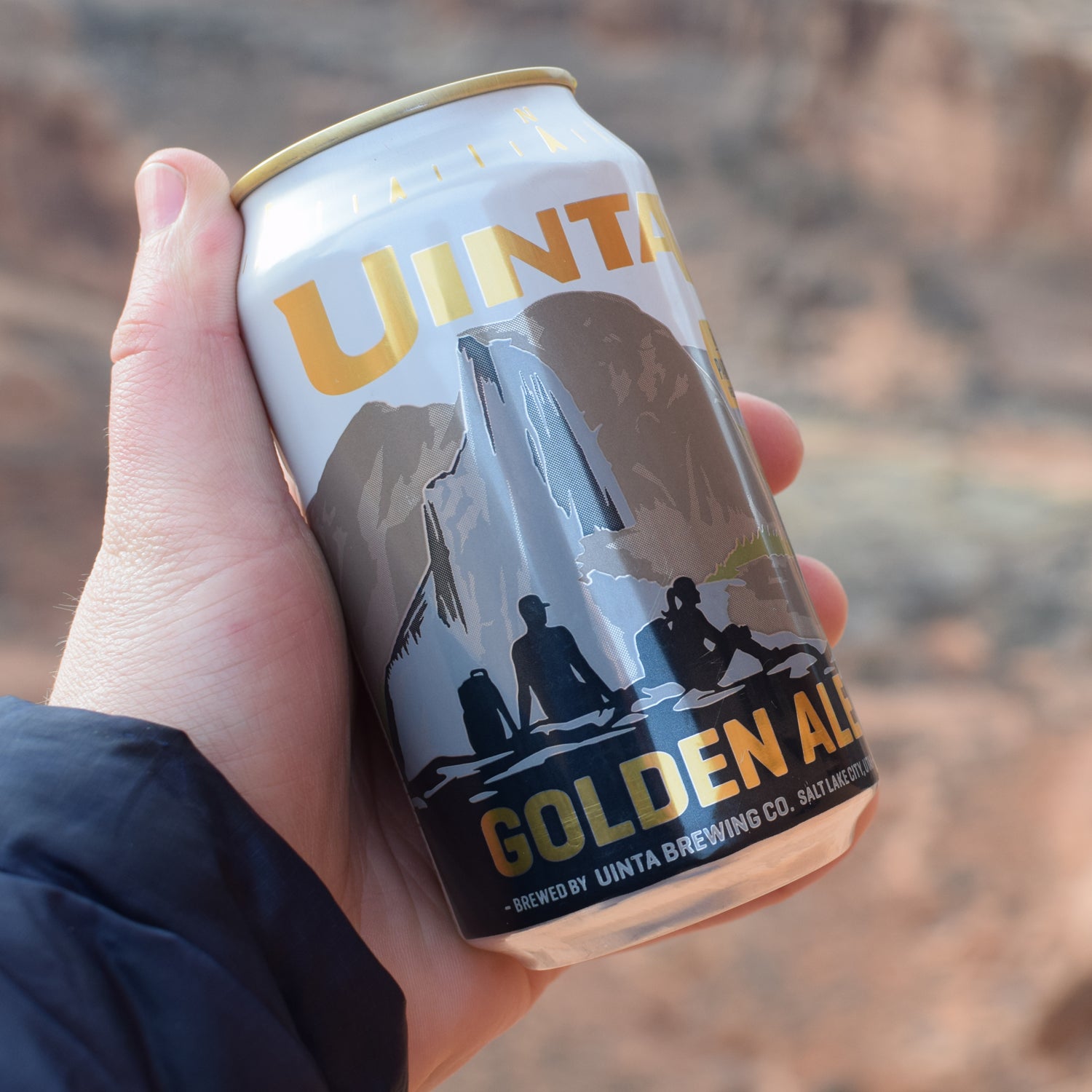 Uinta Brewing(Photo)
Heading out the door? Read this article on the new Outside+ app available now on iOS devices for members! Download the app.
Public lands are facing a tough four years. A bill to sell off "excess" public lands was submitted, then hurriedly withdrawn. Several bills (HR 622 and HR 232, for example) would move policing and federal lands management to local authorities. Two new bills (S 33 and S 132) would make it harder to establish new national monuments, and a recently introduced, then withdrawn resolution would have made oil and gas exploration in national parks easier.
It's enough to drive a lover of public lands to drink. Luckily, you can do that while also toasting your beloved recreation spots.
A handful of brews on the market celebrate national parks—and some even donate proceeds to them. Here are 11 of our favorites.
---
National Parks Series
Uinta Brewing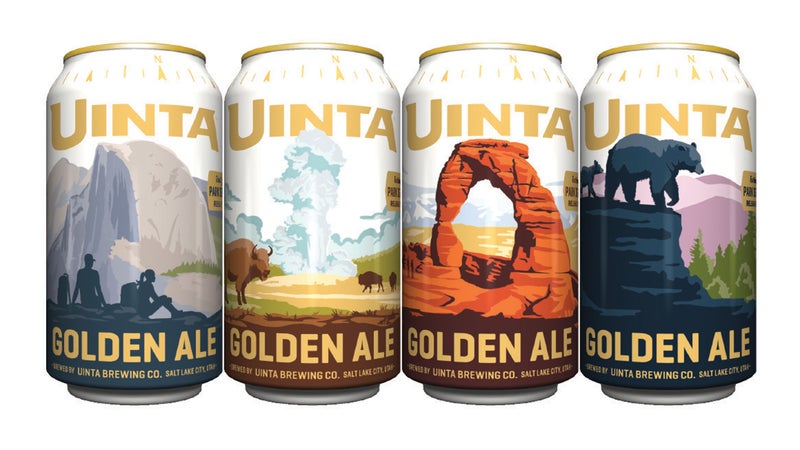 In late January, Uinta Brewing, a Salt Lake City–based craft brewery, released its Golden Ale Park Series, American-style golden ales that come in Park Service–inspired cans. The packaging echoes those cool old-school Works Progress Administration National Parks posters from the 1930s and '40s. The first beers in the series celebrate Arches, Yosemite, and Yellowstone. "We're lucky to have five national parks within five hours of the brewery, and we wanted to celebrate this piece of America that we're really proud of," says Uinta's Lindsay Berk.
---
Icy Bay IPA
Alaskan Brewing Co.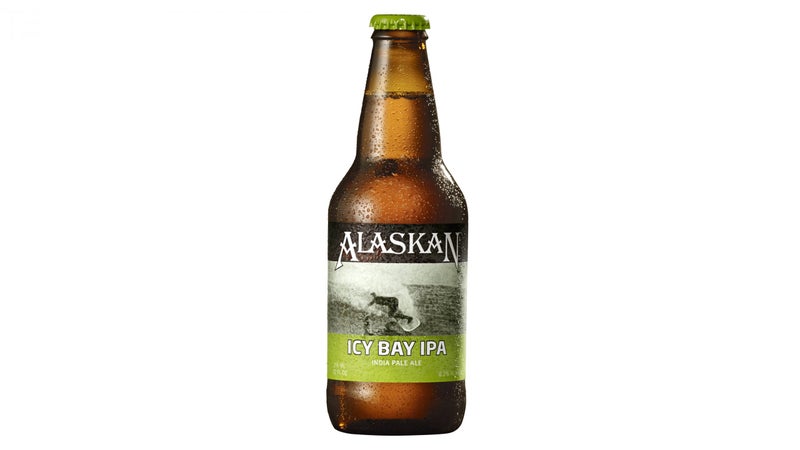 Named for a bay within Wrangell-St. Elias National Park and Preserve in Alaska, this five-hop IPA is as spicy as the blue-faced surfers gracing its label. Yes, people actually surf in Icy Bay. Once they're out of the water, they're probably craving this 6.2 percent ABV and 65 IBUs brew, plus an hour in a sauna. Best of all, one percent of the beer's proceeds go to local ocean and bay conservation efforts.
---
Teton Range IPA
Grand Teton Brewing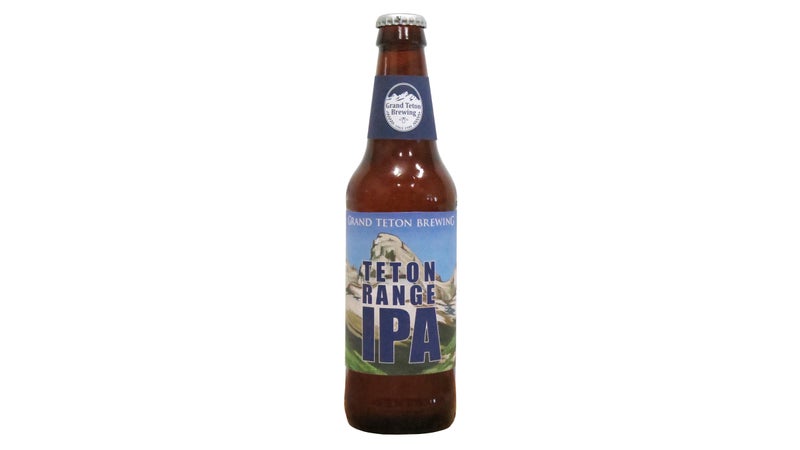 It took two years and more than 18 trial brews to get Grand Teton Brewing's IPA just right. When the brewers finally nailed the recipe, they honored it with the name of the range that partly sits within Grand Teton National Park. Using a secret mix of Idaho-grown hops and malt, this beer is a citrusy 6.5 percent ABV concoction with just the faintest hints of tropical fruit.
---
Big Bend Hefeweizen
Big Bend Brewing Co.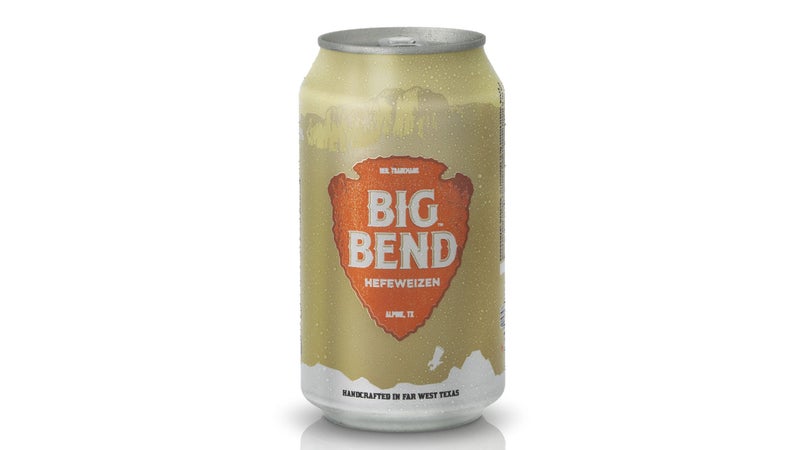 Big Bend can be a boot-sole-meltingly hot place, so any beer that celebrates the South Texas park must be refreshing. Big Bend Brewing nailed it with this crisp, pale-yellow hefeweizen. Notes of bananas and cloves and just the right mix of wheat yeast make this 5.5 percent ABV brew perfect for a long hike.
---
Grand Canyon Expeditions Wheat Ale
Grand Canyon Brewing Company
If you can take just one six-pack on the 277-mile trip down the Colorado, you better choose something you won't get sick of—like a clean, white ale. This one is a two-time award winner at the AmeriCAN Canned Craft Beer Festival. With the nice mix of Perle and Mount Hood hops and pilsner and wheat malt, it's worth the extra weight in your drybag.
---
Old Faithful Ale
Grand Teton Brewing Company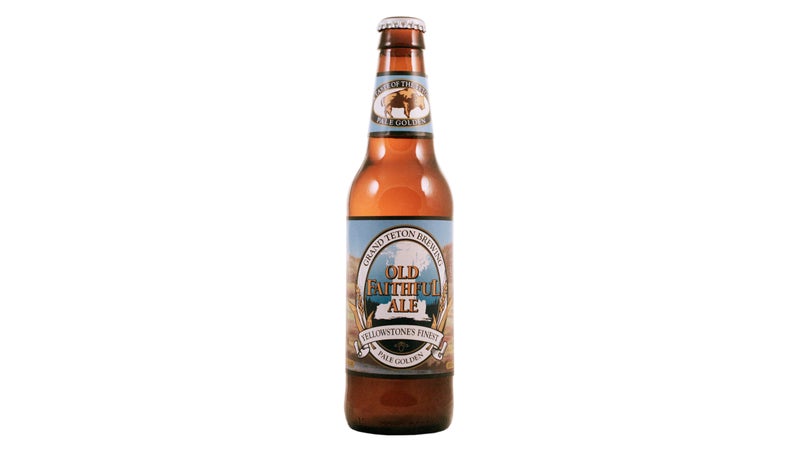 One of the very first beers Grand Teton Brewing Company ever made, this simple, light ale is the kind of brew that always sounds like a good idea—as the name would imply. Using malt sourced from Idaho, plus a smattering of Idaho-grown hops, the ingredients are about as local as you can get for this Victor, Idaho–based brewery.
---
Yellowstone Golden Ale
Lewis and Clark Brewing Company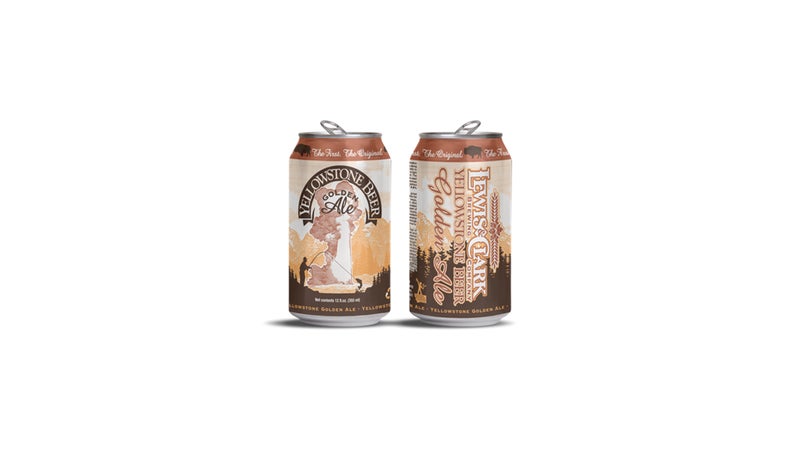 This is an easy-to-like golden kolsch. It's the lightest offering from the Helena, Montana–based Lewis and Clark Brewing Company, at half a percentage point above the 5 percent ABV cutoff that makes a session beer. Still, this beer's light, easy-drinking flavor makes it seem totally sessionable. Grab a couple to keep you company while you wait for Old Faithful to erupt.
---
Pendleton Pale Ale
Rogue Ales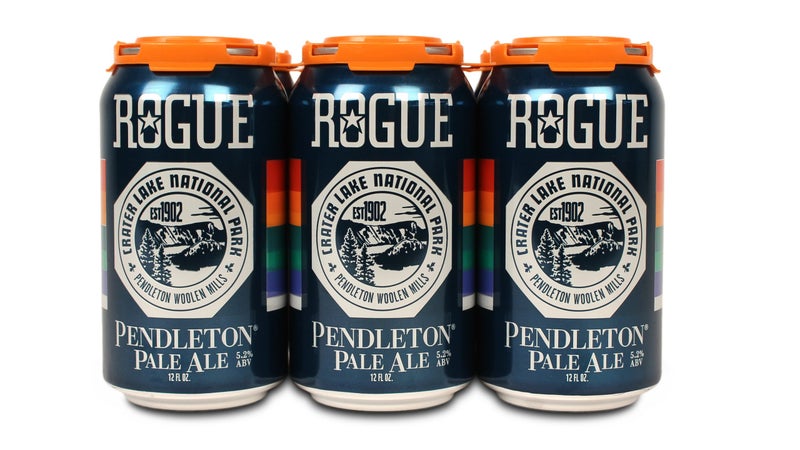 To celebrate the National Park Service's centennial, clothing brand Pendleton partnered with Rogue Ales to create a limited-edition beer. The result is a pale ale with a cool image of Crater Lake on the can. Featuring Alluvial and Rebel hops grown on Rogue's hop farm, it's a perfect camping brew: light but interesting and, while best cold, tastes pretty good even after spending all day in your pack.
---
Longs Peak Raspberry Wheat
Estes Park Brewery
Named for Rocky Mountain National Park's infamous fourteener, this fruit-forward beer is a favorite of tired peak baggers. Challenger and Willamette hops keep things from getting too sweet, but it's still an unapologetically raspberry-flavored beer with only 4.2 percent ABV. Feel free to have a couple, especially if you spent the whole day on the mountain.
---
Volcano Red Ale
Mehana Brewing Company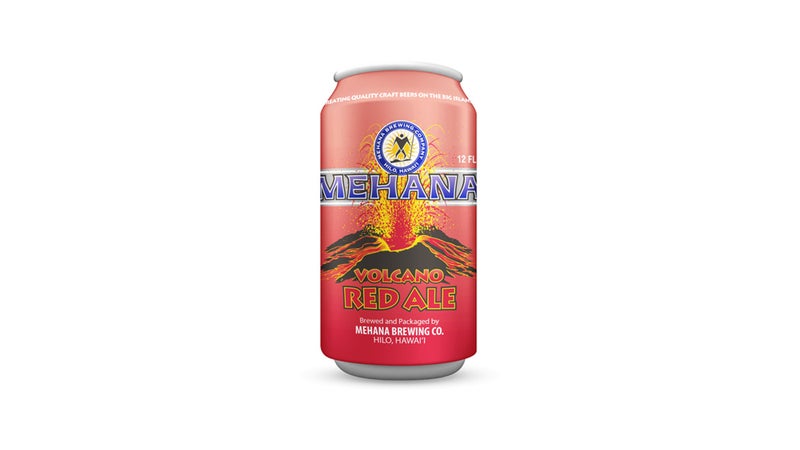 Brewed by Mehana Brewing Company in Hilo, Hawaii, this deep amber ale pays homage to Hawaii Volcanoes National Park, which is just up the road. The best time to see the bright-red lava spilling from the earth is at night, preferably with a cold one of these in hand.
---
Death Valley Pale Ale
Indian Wells Brewing Company
Indian Wells is the name of a natural spring that saved a party of Gold Rush–era prospectors who were lost for days in Death Valley. The brewery uses this same miraculous spring water in its beers, and it will refresh you, too, even if you aren't in such dire straits. Cascade hops and two-row malt work in perfect harmony to create a balanced, refreshing, and, most important, thirst-quenching pale ale.
Lead Photo: Uinta Brewing