The Lonesome (and Surprisingly Appealing) Life of a Mountain Hut Caretaker
Bob Kingsley runs a luxury backcountry hut in the San Juans. Yes, it gets lonely—but he wouldn't want to live anywhere else.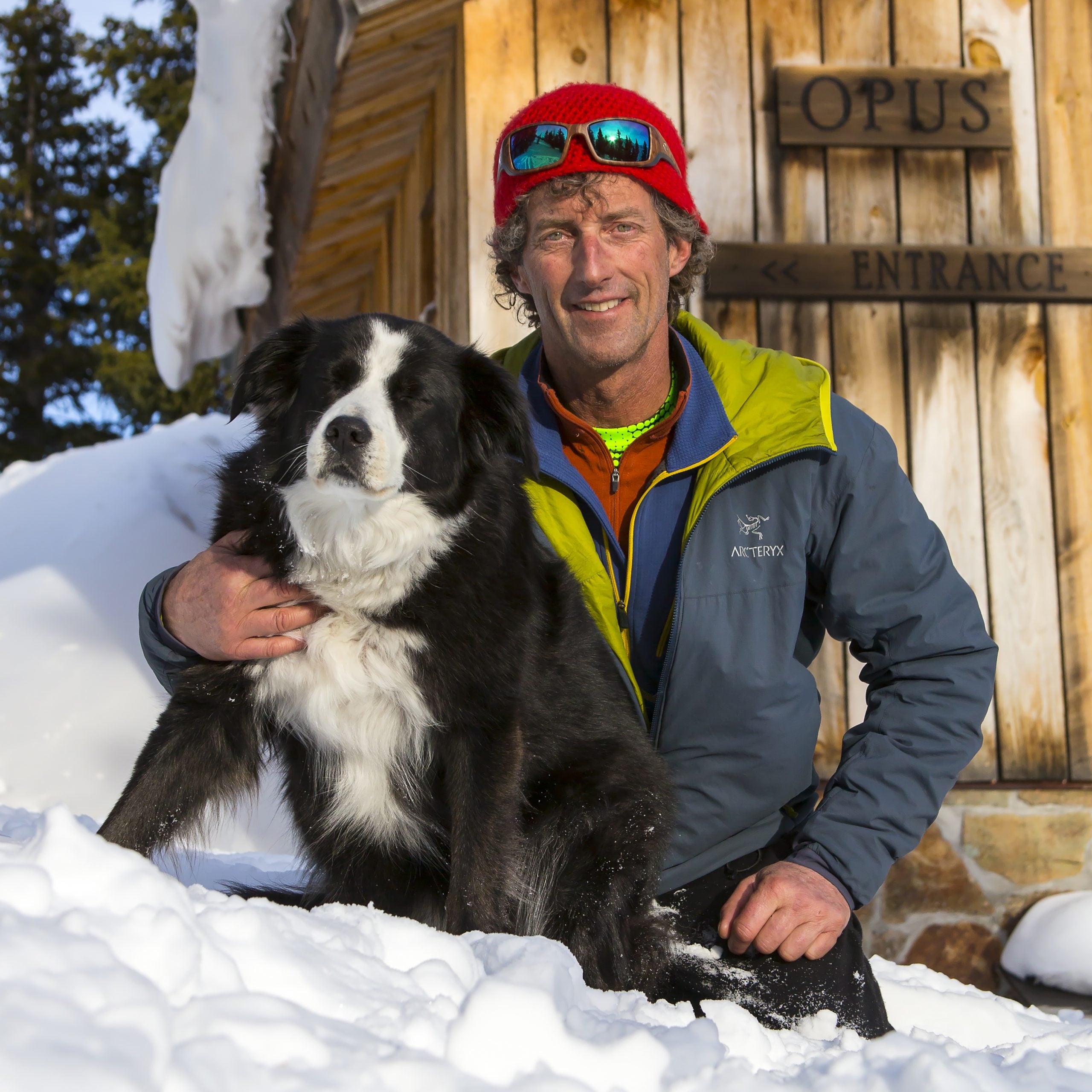 Heading out the door? Read this article on the new Outside+ app available now on iOS devices for members! Download the app.
After visiting mountain huts in the Alps and the Himalayas, Bob Kingsley couldn't shake the fantasy of living a hut keeper's life. "I loved how close the people lived to the mountains," he says. In 2006, after a 20-year search, Kingsley bought an old mining claim in Ophir, Colorado, and spent the next five years constructing the Opus Hut, a gorgeous timber and stone structure set high atop Ophir Pass, between Telluride and Silverton. Completely off the grid, the solar-powered hut sleeps 16 people among four rooms (in addition to the hut keeper's quarters, where Kingsley sleeps with his dog). It also has two composting toilets and an outdoor sauna. The $45 per night cost includes* home-cooked meals (like chicken potpies); wine and beer is also available. It's the most authentic European-style hut experience you'll find in North America, right down to Kingsley's hospitality.
Running a year-round remote hut is taxing work. Tasks range from hauling 60-pound loads of firewood to fishing guests' dropped toiletry bags from the composting toilet. "Having some of the best backcountry in the San Juan Mountains at your doorstep makes it all worthwhile," says Kingsley.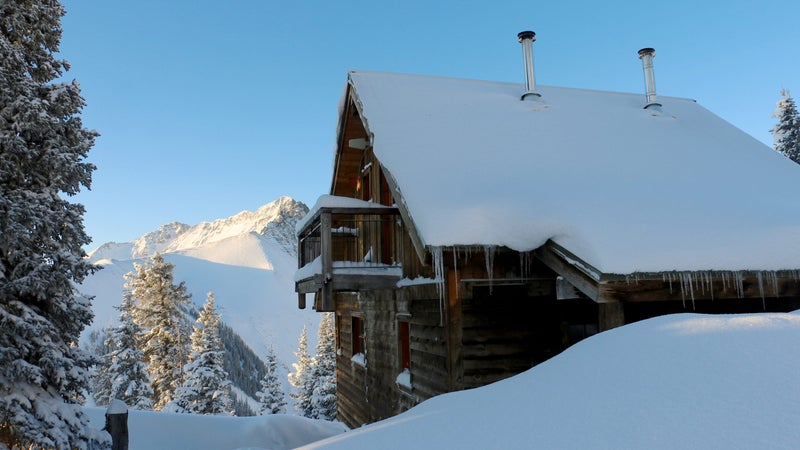 Age: 51
Job: Hut keeper
Hometown: Schenectady, New York
Home Base: Ophir, Colorado
Average Annual Snowfall: 350 inches
Days Spent Skiing Per Year: 100
Money Borrowed from His Parents to Build Opus Hut: $50,000
Days Per Year Spent at the Hut: 208
Breakfast Specialty: Chilaquiles
Hut Altitude: 11,765 feet
Distance to the Hut: A walkable or driveable quarter-mile and 200 vertical feet in summer; a skinnable 3.5 miles and 1,200 vertical feet in winter.
Price: $45 for a dorm spot, après-ski soup, dinner, and breakfast
Best Time to Visit: September for peace and quiet; January for skiing; March for high touring; July for sunny days and wildflowers; August and September for mountain biking.
A Season of Supplies: 7,000 pounds, which, besides a once-per-winter heli drop, are skinned or hiked up on Kingsley's back. 
Last Time He Owned a TV: 1987
Dating Scene in Ophir: "This interview is the longest I've talked to a girl in I don't even know how long."
Where He Vacations: "I recently took up kiteboarding, and I'm trying to get to the Caribbean in November for my birthday. I've been to St. Lucia, which felt like a little Jamaica, and the Turks and Caicos Islands."
Rocky Beginnings: "I left New York for Colorado State University in 1983 to pursue a degree in business, thinking I'd be a business information assistant and get involved in computer systems. After two years, my GPA was 2.5, so I moved to Steamboat Springs, lived in a shack, traded work for rent, and was a total ski bum. After two years of screwing around, I returned to school and graduated."
On Life Goals: "My goal was to not get sucked into the usual American dream; my priority was to live close to the planet, the mountains mainly, at that time. I moved back to Steamboat and pursued things and skills that made that lifestyle possible. Just like any other career, just a different goal—not money, not success, not esteem. I spent two years with an excavation company laying concrete, moved on to carpentry, learned timber framing, did some crazy joinery projects, and then took an apprenticeship with a timber company in Washington state. Funny thing is when you follow your dreams, those things come to you, maybe on some other level or in unexpected ways. Of course, it's not easy."
Inspiration to Build a Hut: "In 1995, I went to Nepal, and we stayed in teahouses. It was my first experience with full-service backcountry lodging. That's when I got turned on to the lifestyle of running a lodge. In my late thirties, I was married to an über-athlete, and we did some trekking and skiing in the Alps and experienced their huts. Then, in 2006, we summited El Morado in Chile and stayed in huts built by the German Alpine Club. They had running water and a flush toilet. That just blew my mind and set the bar really high."
The Search for Land: "I spent 20 years searching for the right land. In 1989, while I was guiding with the 10th Mountain Division huts in Steamboat, I applied for my first permit to create a yurt system. The Forest Service accepted it seven years later. Three years after that, we were finally ready to move ahead with construction of 12-person huts, but the Forest Service shut us down due to a dispute by local ranchers. Then I got this idea to look for patented mine claims in the San Juans. You could buy them for next to nothing because no one is mining anymore. The Forest Service puts out district maps showing property ownership, and patented claims were pink; I scoured the maps for the pink spots. In 2003, I spotted the Ophir claim. Today, everything is online, so you can go to any assessor site and search for mining claims, click on them, and you get the name of the owner, their address, and, if you're lucky, you might even get the owner's email. Then you shoot them a note and try to make the purchase. This claim had two owners. It took a lot of effort and drove me crazy, but I ended up getting the full title to the 10.33-acre claim for $35,000 and had to agree to share profits 50-50 with one of the owners during my first five years."
"I'd tell anyone if they were going to do what I do, get a dog."
Constructing the Hut: "I got the land for Opus in 2006 and started construction in 2007. There wasn't road access to the site, so we built a snow road and drove a mini excavator. I got a guy to heli in ten 2,500-pound loads of concrete and timber to the end of my driveway before the mayor of the town could complain. In the fourth year of building, my wife decided she wasn't into it and left to go ski Denali. That precipitated our divorce. I finally got the certificate of occupancy in December 2010. Looking back, I would ask myself what possessed me to pursue this? But you have to chase your dreams. Don't give up."
On Being Alone in the Mountains: "Being up in the mountains by yourself, you're pretty much forced to get in tune with what's around you. I'd never noticed how animals communicate before. It was a real Walden Pond, monk in the mountains experience. I'd tell anyone if they were going to do what I do, get a dog. They are the world's most loving, loyal companion. I've had my border collie, Ronja Rovardotter, for 13 years, and she goes everywhere with me."
A Typical Day at the Hut: "I wake up between 5:30 and 6 a.m. to make breakfast. Today it was muesli, Canadian bacon, and scones. We serve breakfast at 8 a.m., and I'm cleaning up until 10 a.m. Then I check new arrivals and assign rooms, chop wood, check the food and beer stock—today, alarmingly low—and start a fire on snowy days. I play the role of maintenance man, business manager, food purchaser, sometimes even guide. Some days, like today, it's amazing out there—eight fresh inches and bluebird skies. If you're not me, you can ski 9 a.m. to 3 p.m. Those days, I spend three hours touring, then head back to the kitchen to start the meat pies for that night, which are baked in a Dutch oven in the sauna box. I fire the sauna at 4:30 p.m., serve soup to the guests, and then get back to dinner prep. The dishes last til 9 p.m. most nights, and I get to bed at 9:30 p.m. Last night, I stayed up late for a raucous game of crib. Tomorrow I need to take the trash and recycling down, deal with some banking issues, and bring the laundry back up. The winds are supposed to pick up to 55 miles per hour, so getting back up may be interesting."
On Bad Yelp Reviews: "It's hard to always be personable with guests. Guests get shitfaced and puke off the deck, and it drives me insane. People read reviews on Yelp and Trip Advisor and think I'm a crusty old hut keeper because I bitched someone out for leaving gear in inappropriate places. People show up intimidated, but then they warm to me."
Backcountry Huts' Potential in the United States: "There are more than 250 huts in Switzerland, an area two-thirds the size of Colorado. I believe if Americans had that type of opportunity, they would gobble it up. Once people experience Opus Hut, they continue to come back. You really do need to book ahead to get a room these days (by November for winter visits and by May for summer visits). I think we'll continue to see interest in backcountry grow in the U.S. as a result of the high cost of resort skiing."
Corrections:
(10/04/2023) A previous version of this article misstated what is included in the price.
Trending on Outside Online