The 5 Best Yoga Mats, According to Reviewers
The hive mind weighs in on what to buy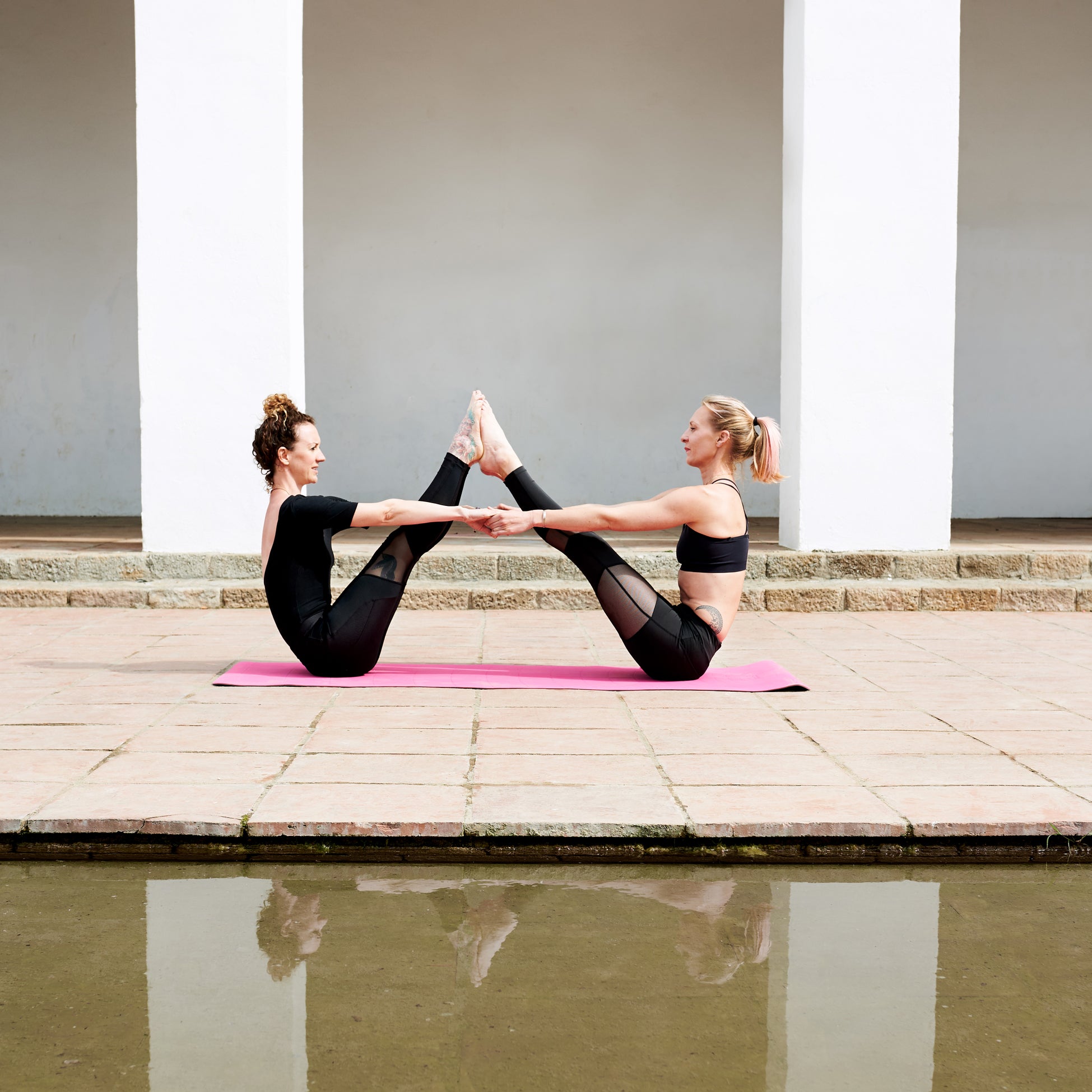 Heading out the door? Read this article on the new Outside+ app available now on iOS devices for members! Download the app.
The Outside hallways are stacked with boxes, and our offices are overflowing with gear. But even we can't get our hands on every product. To fill the gaps, we often ask experts about the gear they're using. Other times, we read online reviews. 
This week, we wanted to expand on our yoga mat review from 2016, so we searched Amazon's bestseller list, then narrowed our choices to the mats with over 500 reviews. Then we scanned each mat page for our favorite reviews, which are listed below. Note: some reviews have been edited for length and clarity.
---
BalanceFrom GoYoga All-Purpose Yoga Mat with Carrying Strap ($20)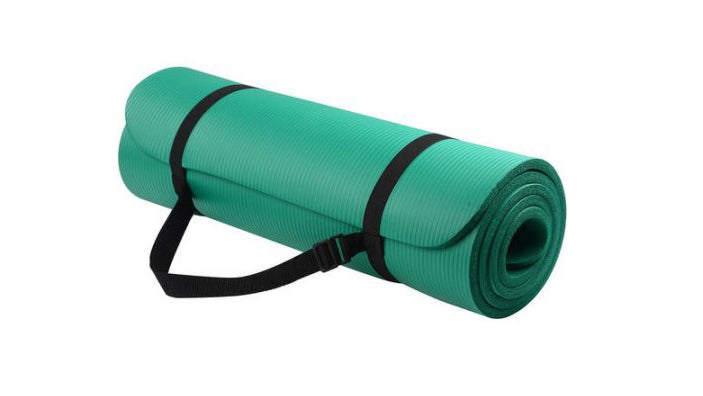 "I have hardwood floors and I tried layering some blankets on the ground to do some ab workouts. Even with the blankets, it hurts the hell out of my tailbone. If I layer more blankets, then I just get sweaty and the firmness fluctuates depending on how my weight shifts from different positions. I thought I'd give this yoga mat a try and man, what a game changer. It's pretty firm, but at the same time it's somewhat soft. Doing my usual ab routine workout for about 15-20 minutes straight, I feel no discomfort. It feels quite nice to walk on as well. I might buy more mats just to layer them around my room. It's much cheaper than buying those gym floor mats."
---
Sivan Health and Fitness Extra Thick NBR Foam Yoga and Pilates Mat ($20)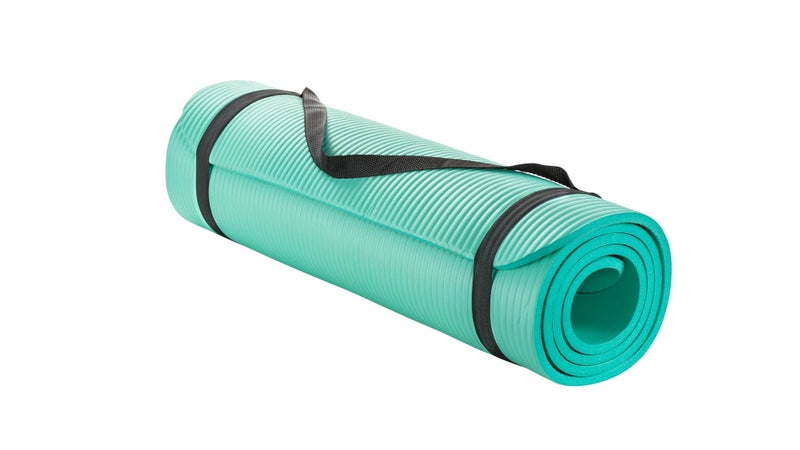 "This mat is so comfortable and has really changed my yoga experience. I also love how long it is. I am 5'9″ and I typically end up off the mat through the majority of my practice due to my height. That was not the case with this product. My boyfriend thinks it's so comfortable that he wants to put it over his mattress to sleep. Caution: It will make squeaking noises on hardwood floors. I do not think this is a huge deal."
---
Gaiam Print Premium Yoga Mat ($30)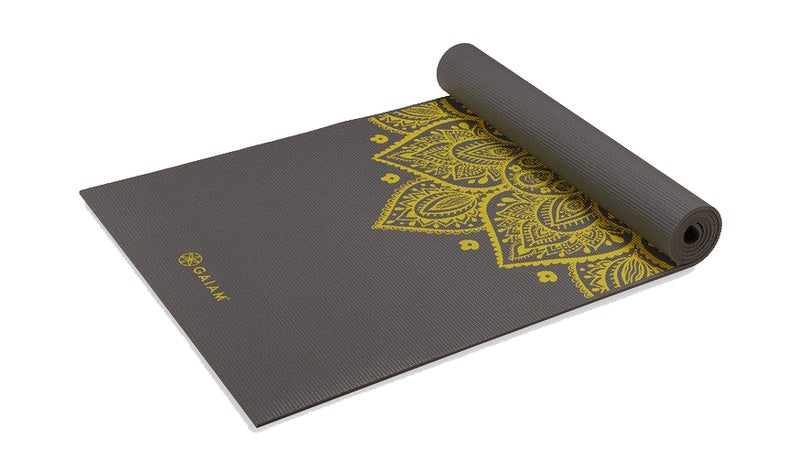 "I was looking for a printed yoga mat with more cushioning. After trying a couple of low-cost thick mats from Amazon, I found Gaiam and I couldn't be happier with this mat. I got the Marrakesh color—it's a gorgeous pattern! There's just enough cushioning for my knees so I'm comfortable, but stable during balance poses. The textured surface keeps my soles and my palms from slipping too much. And have I mentioned already how gorgeous the mat is?"
---
Manduka PROLite Yoga and Pilates Mat ($82)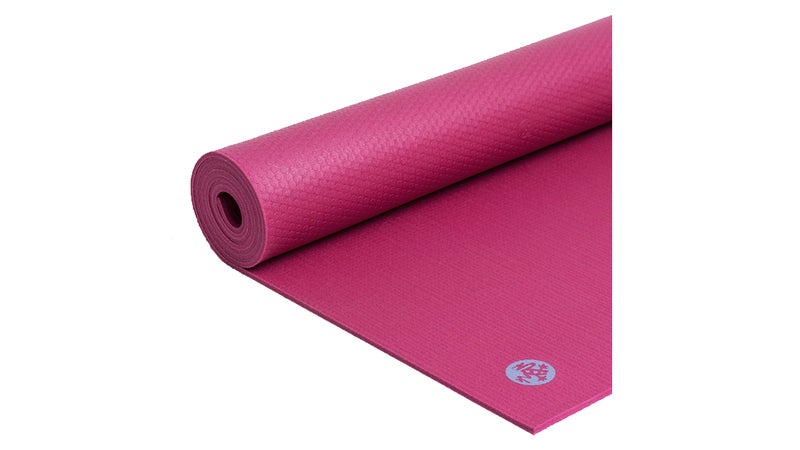 "I finally bit the bullet and committed to buying a new yoga mat. This one stings the wallet, but it's a classic case of 'you get what you pay for.' I immediately noticed a difference. I feel grounded standing on this mat. The material is far denser than the typical sticky mat I've been using for the last several years. I am doing a 30 days of yoga program, which is morphing into 60 days and this mat seems like it will hold up to daily at-home practice. Highly recommended. I didn't even need to do the sunshine and sea salt break in procedure."
---
Clever Yoga Premium Mat BetterGrip Mat ($25)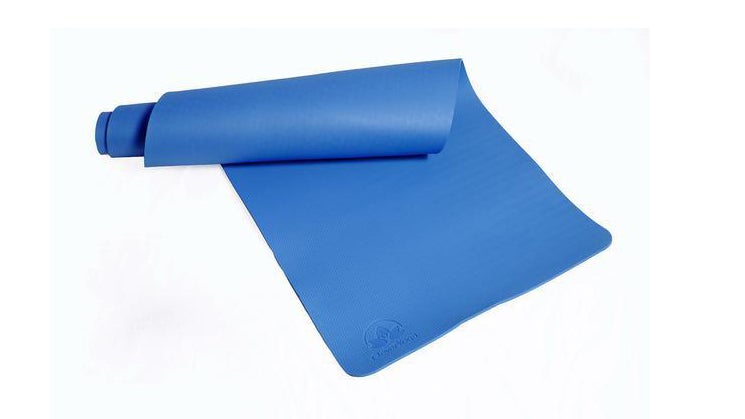 "I bought a different mat when I first started practicing yoga. The smell from that mat was so strong I had to breathe through my mouth trying to avoid it. Any poses that brought my face close to the mat became terribly uncomfortable. The smell! I bought this mat based on reviews and I'm so happy I did. Even straight out of the package there was little to no smell, and that's only improved. It's lovely to be able to breathe properly again."