Seven Tips to Up Your Fly-Fishing Game
Advice from pro angler Camille Egdorf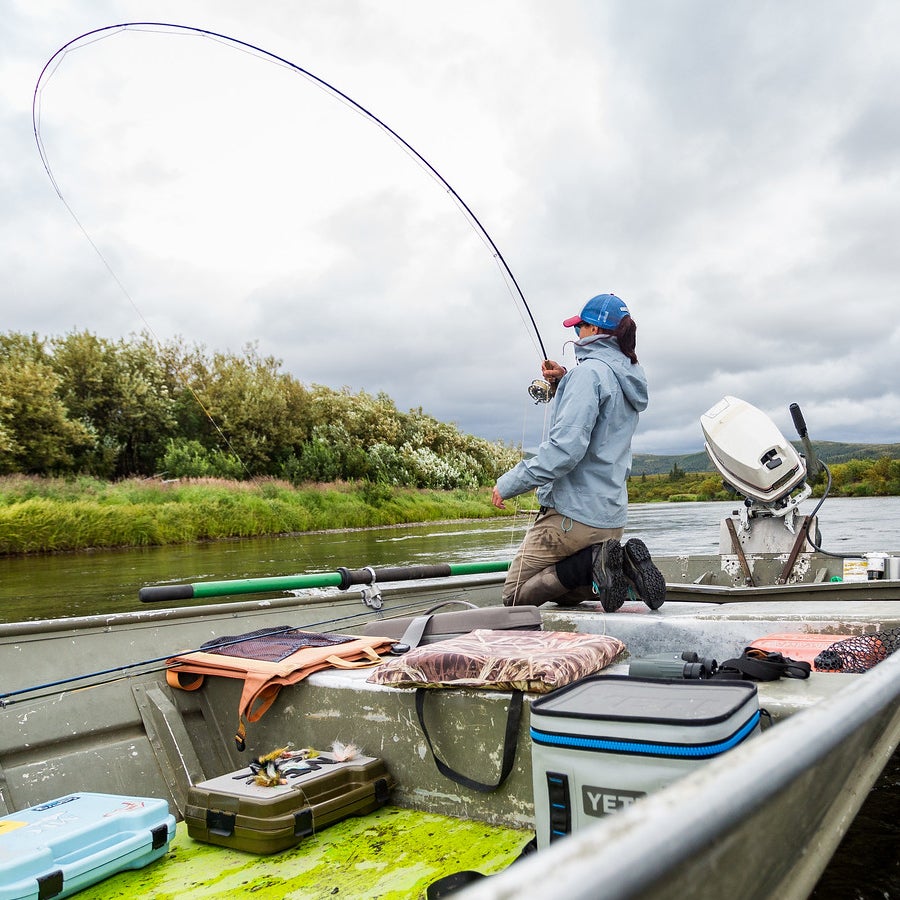 Heading out the door? Read this article on the new Outside+ app available now on iOS devices for members! Download the app.
If you're the type of fisherman who likes to catch every fish in the river, fly-fishing is probably not your sport. But if you like spending a day on the river, off the grid, just for the experience of it, you have found your calling.
That said, there are still some basic techniques to master, so we asked advice from Camille Egdorf, program director for Yellow Dog Flyfishing Adventures in Alaska, Kamchatka, and Christmas Island, travel host, and competitive fly-fisherwoman. Egdorf won the Women Big Fish division at the 2016 2 Fly X-Stream event at the GoPro Mountain Games in Vail, Colorado, and returns to the games this week. Want to win your day on the water? Here's what you should focus on.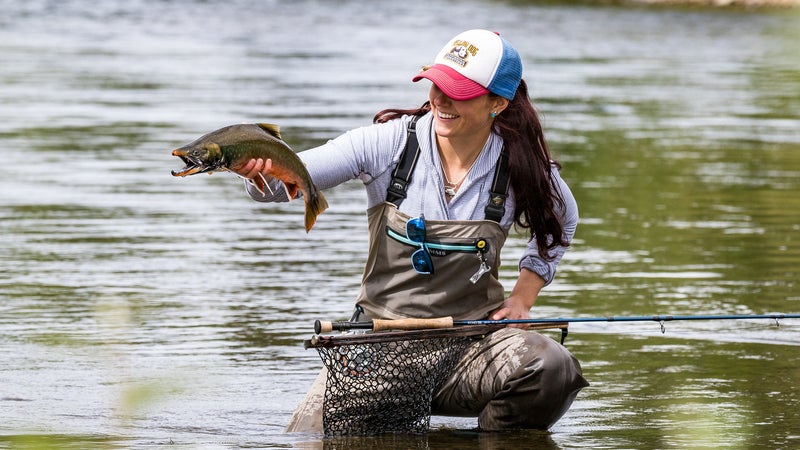 A Good Cast Is All in the Wrist
Your wrist should be straight, with no bend or break but relaxed enough that casting feels like "painting the sky with a paintbrush in a ten-to-two motion," says Egdorf. Part of mastering the wrist action is letting the rod work for you, as it's designed to match and carry the weight of whatever line you're using. When you get the hang of it, your cast will feel smooth and fluid. "It's kind of like riding a bike. Once you figure it out, it's really hard to forget," Egdorf says.
Focus on Accuracy, Not Distance
If you're even a few feet off with your cast, you can spook the fish and lose the opportunity to net it. Aim for your fly to land within one foot of your target. "If you're streamer fishing in a driftboat, going pretty fast, and you see this pocket of water that looks great, like a fish would be sitting there, you want to be accurate enough or confident enough in your casting that you're going to be able to hit that in one cast," says Egdorf.
Use the Right Fly and Make It Irresistible
Know which bugs live in the river, and make sure you're using flies that coincide with the life cycle of the hatch you're fishing. When in doubt, the San Juan worm almost always produces. "Fish love worms," says Egdorf.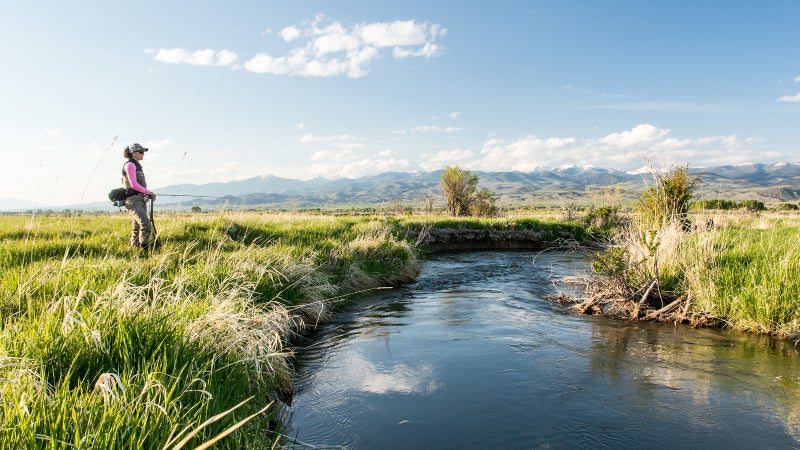 Know How to Fight the Fish
Since you should fish with a barbless hook to minimize damage to the fish, Egdorf says keeping constant tension in the line (meaning no slack) is necessary to landing your catch. Keep the rod high and the line pulled tight. "If the fish goes one direction, you want to point your rod in the opposite direction," says Egdorf. If you let the tension go, the fish could easily slip away.
Nail the Timing
Egdorf says late June through September are the best times to fish. Avoid winter, because cold conditions make fish sluggish and less likely to take your fly. In summer, bright sun and scalding temperatures raise water temperature during the afternoon, making fish less active. Consider heading to the river in the morning or evening.
Keep a Journal
Jot down the river you fished on, the time of day you went, the fly you used, and what the water temperature and flows were like. Keeping track of your catches can help you predict success on future trips.
Scout New Areas
Egdorf recommends knocking on doors to ask permission to use privately owned stretches. "There are always little ways you can kind of get into areas of the river that other folks normally can't, either by boat or getting private access," says Egdorf. On public lands, don't be afraid to hike farther from the trailhead—the more distance you cover, the fewer people you'll have to compete with.
Trending on Outside Online