Three Great Sports Bras Made by Women
By inventing what they needed but couldn't buy from major brands, these women have developed some of the best sports bras on the market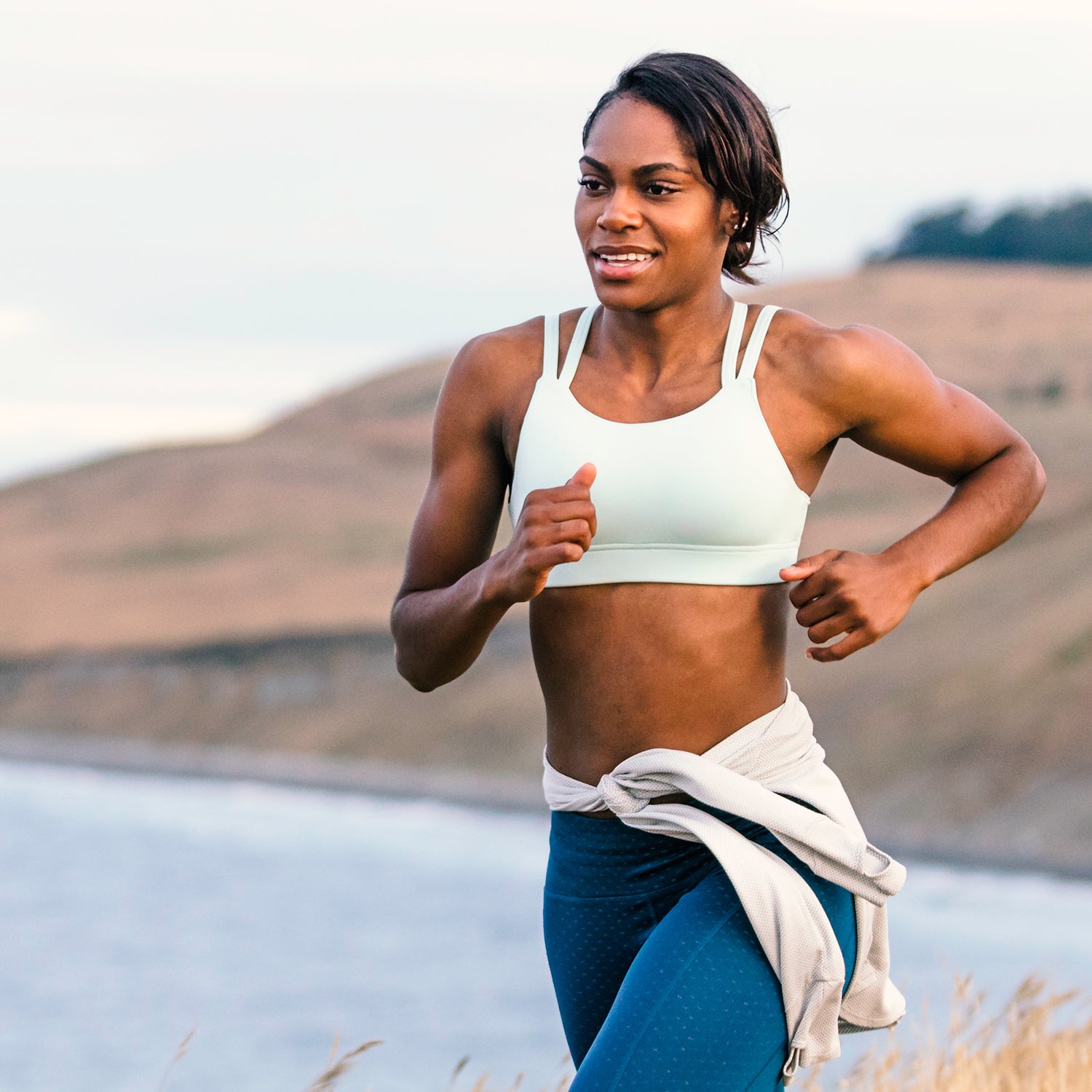 Courtesy Oiselle(Photo)
Heading out the door? Read this article on the new Outside+ app available now on iOS devices for members! Download the app.
Is having breasts a requirement for being able to build a brilliant sports bra? I don't think so. But it helps.
Sports bras, especially those for larger breasts, are devilishly difficult to engineer. There's just no easy way to stabilize one-to-12-pound body parts that bounce in a complicated figure-eight pattern. Plus, support is just one criterion. Sports bras also have to be soft (to avoid chafing), breathable (to manage sweat), easy to get on and off, and, ideally, attractive.
That's a tall order. And it explains why a lot of us don't love our sports bras.
The following women turned their dissatisfaction into solutions. They built what they wanted and needed, and although their bras aren't the only good options out there, I've found them to be among the best. These three options are from smaller independent companies that you may not have heard of. Their bras tend to cost more than many big-name models, as small operations don't have the big-lot buying power to negotiate cheap fabric prices or factory output. But if you haven't yet found your dream bra, they're worth your investment.
Cynthia Smith
Lynx Sportswear
It was one of those days. As a triathlete, Cynthia Smith had a hard time finding sports bras that were supportive enough for her 32F breasts. In frustration, she bought a $40 sewing machine and some bolts of fabric in New York's garment district and stitched together a bra that worked better than anything she'd ever bought.
"The conventional wisdom is that the cups are supposed to stretch, but the panel of fabric between them is rigid," says Smith. "My idea does the opposite. The cups are stable, but the space between them can stretch." Her design uses stiff side panels that wrap two-thirds of the way across the breasts. It incorporates three separate patents.
"The goal of my bra is to minimize vertical movement and maximize horizontal movement," says Smith. "Because you don't want to bounce, but you do want to be able to breathe." Testing her prototype, Smith was amazed. "It was like someone had taken my breasts off my chest, and I could just run," she recalls. Today, Lynx Sportswear offers three bra models: the Racer Back ($56), the Cross Back ($60), and the Ladder Back ($60).
"In the apparel industry, the emphasis has been on how women need to change their bodies to fit into this or that," says Smith. "But I think the onus should be on the manufacturers to make what women need—not the other way around."
Hilary Heath
Sturdy Girl Sports
Every summer, Hilary Heath would feel jealous of small-breasted women who could run in just a sports bra without looking like shirtless grannies. "I'd do one-to-two-hour long runs on the weekends, and inevitably I'd want to take my shirt off, but bras for larger-breasted women were always plain white and super-matronly," recalls Heath, who joked to her friends about starting her own sports bra company. In 2008, after Heath got laid off from her tech job, she did just that.
Heath cut up stacks of bras, piecing together the parts she liked and sewing Frankensteinian creations that she tested from home, near Boulder, Colorado. Eventually she patented an "M and W" construction that uses a supportive W-shaped band beneath and between the breasts and overlaid with an "M." In January 2012, she launched Sturdy Girl Sports with the Las Vegas Bra ($64), a pullover racerback. The Santa Monica Bra ($64) is similar but with a higher neckline. Both require a bit of wiggling to get on and off, but they give D and DD women the simplicity of a pullover tank with the support they need for running.
Heath has also developed a bra for DDD and E cups that features an adjustable band and straps. "I've got a prototype in my office, but right now I can't afford to bring it to market," says Heath. Thus, growth is slow but, she says, such is life as a small, passion-driven brand. "Publicly traded companies are all about margins," says Heath. "Cottage industries are about trying to solve for something very specific." Like making a great running bra for D and DD cups.
Sally Bergesen
Oiselle
Bergesen founded Oiselle to make the kind of women's running apparel that she couldn't buy in stores. She started in 2007 with shorts but soon expanded into sports bras because they're the keystone piece of gear for all female athletes, and most of the available options were boring. "You had straight straps or crossbacks—that was it," says Bergesen. Her bras (like the Verrazano ($48)) feature novel strap configurations that are eye-catching and practical. "They distribute the breasts' weight across many points," she explains.
Wear-testing (rather than laboratory research) has played a big role in developing Oiselle's new models and refining existing ones. When she needs feedback, Bergesen sends prototypes to the 4,000 women that make up the company's Volée team of brand ambassadors and enthusiasts. Bergesen also receives plenty of input on her bras (and bras from other companies) during the Thursday Night Flight Club, a women's running group that departs from Oiselle's Seattle flagship store. "We hear rants about product that you're not likely to get from any focus group," says Bergesen.
As an A cup, Bergesen has focused on bras for small-breasted runners (the Gifted Verrazano ($60) accommodates C cups). But her 18-year-old daughter wears a 34D, which spurred Bergesen to want Oiselle to serve larger sizes. "We absolutely see it as a must-do for us," says Bergesen, who has been researching factories that are capable of producing highly engineered bras for D cups and beyond. Such a product hasn't launched yet, but, says Bergesen, it's coming.
Lead Photo: Courtesy Oiselle