Gear Guy
Why You Should Always Carry a Keychain Multitool
They're unobtrusive but handy as hell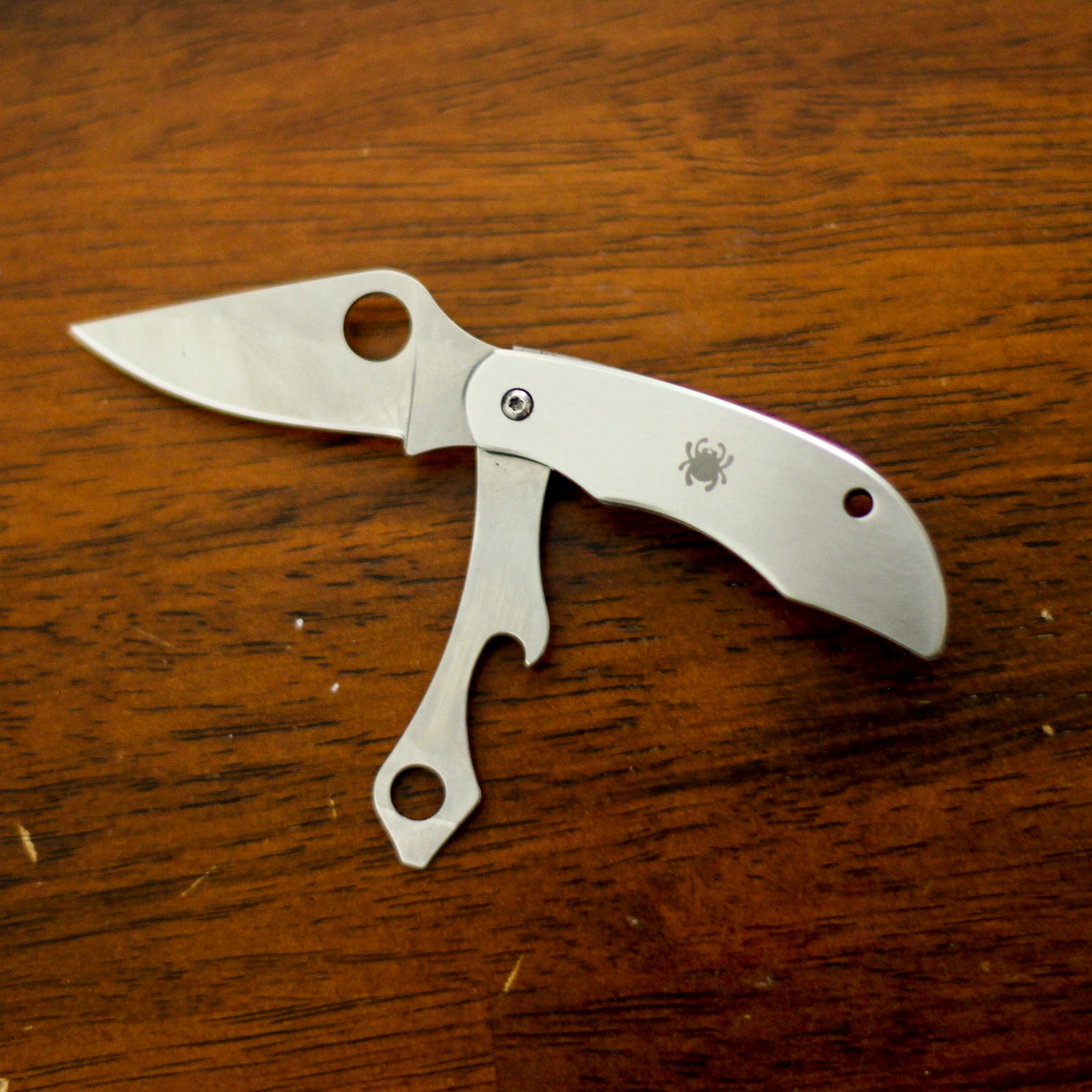 Joe Jackson(Photo)
Heading out the door? Read this article on the new Outside+ app available now on iOS devices for members! Download the app.
New powder skis are sexy. Keychain multitools? Not so much. But think about this: You might use your powder skis a dozen times a year, if you're lucky, but you'll probably use your keychain tool every day to open boxes, fix your bike, or do other general outdoor stuff. In other words, these tiny pocket tools are worth owning. I've tested innumerable variations during my tenure as the Gear Guy. Here are four of my favorites.
Chums Box-Driver Keychain Tool ($5)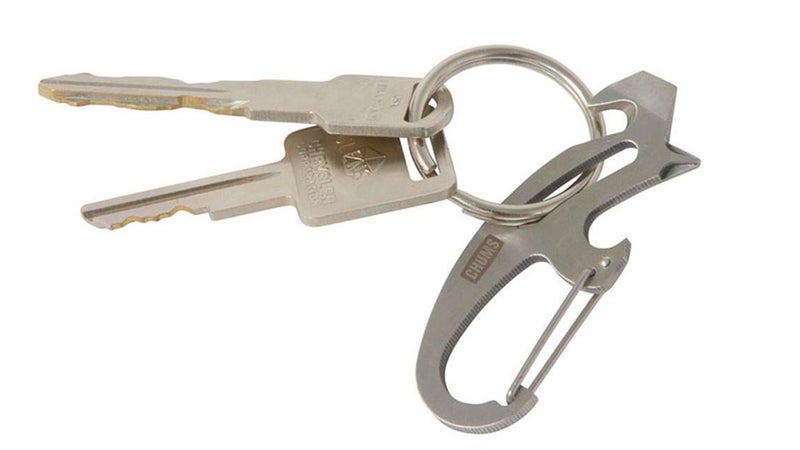 I'm leading with the Box-Driver because it's the least expensive and most feature-rich tool on this list, and it's slim enough to fit in your jeans. Like most pocket tools, it comes with a small box opener and will pry off bottle caps. It also has a Phillips and slot screwdriver. You're not going to build a deck with this thing as your principal screw turner, but it's ultra-useful to have those two tools around in case a screw in your equipment comes loose or you need to pry open the battery compartment on your headlamp. The drivers will poke your leg if the tool isn't lying flat in your pocket, but I found that was rarely a problem. Finally, the carabiner clip allows me to clip the tool to my belt loops as well.
Spyderco ClipiTool Screwdriver/Opener ($40)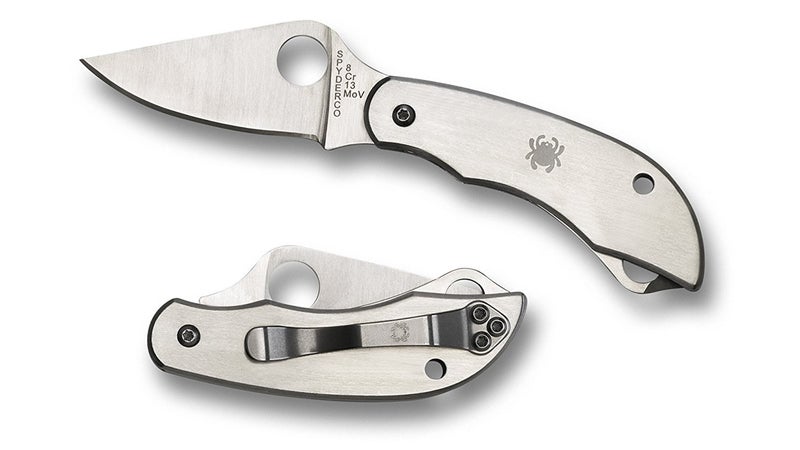 This tool costs eight times more than the Chums because it's a miniature high-quality knife that can clip to your keys. It houses a two-inch stainless-steel blade inside a handle made from the same material. The whole thing is only 2.5 inches long when closed. I've long loved Spyderco blades, and this one did not disappoint when ripping through cardboard or cheese. In addition to the blade, this tool comes with a bottle opener (of course) and a flathead screwdriver that's a little longer and gave me a little more torque than the one on the Chums. It was heaviest tool I tested, at 1.9 ounces, but I liked the heft in my hand when wrenching and cutting.
CRKT Snailor ($15)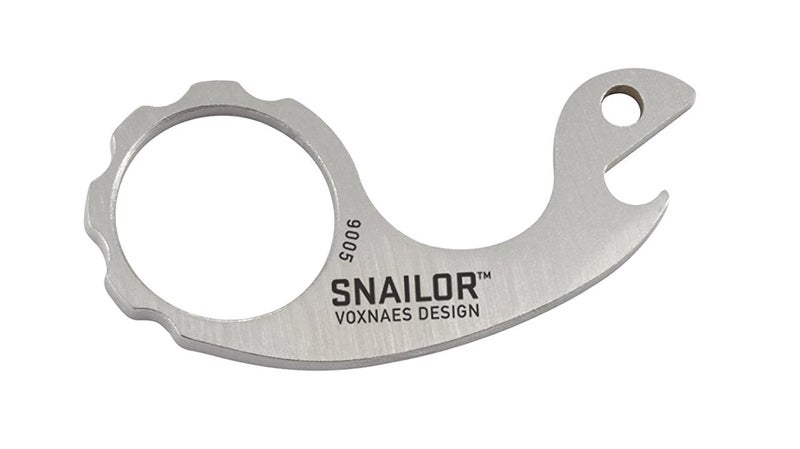 "Cute" isn't a word that pops to mind for most keychain multitools, but it's totally appropriate here. Designed to look like a shelled snail, the Snailer will be a conversation starter every time you pull it out of your pocket. Utility-wise, it's quite simple: The head is a bottle opener, and the body is a key organizer. No screwdrivers here. That might be a detriment for some, but I liked the simple, carabiner-like organizer that made key removal easy. And the bottle opener is stout and made quick work of beer tops.
SOG Centi II ($16)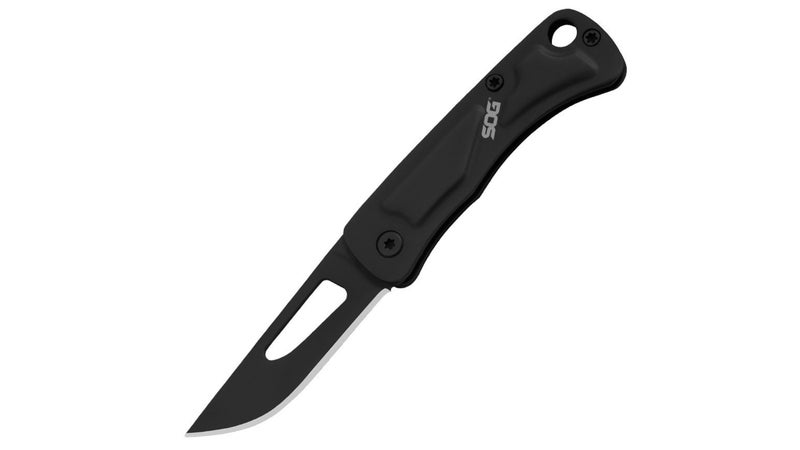 Here's my other favorite keychain knife. The SOG is a little longer than the Spyderco when closed—about three inches—but I appreciated the extra length because it gave me extra purchase on the handle when cutting through something stiff. I also liked that it's almost as thin as a key, at just one-eighth of an inch thick, and comes with a locking mechanism. The Centil II is not as hefty as the Spyderco, and I'm guessing the Spyderco will stand up better over years of use, but at just $16, this knife can be easily replaced.
Lead Photo: Joe Jackson