Tough Love
On Being a Woman Alone in the Woods
It's no more dangerous than being a woman anywhere else in society. In fact, it may be safer.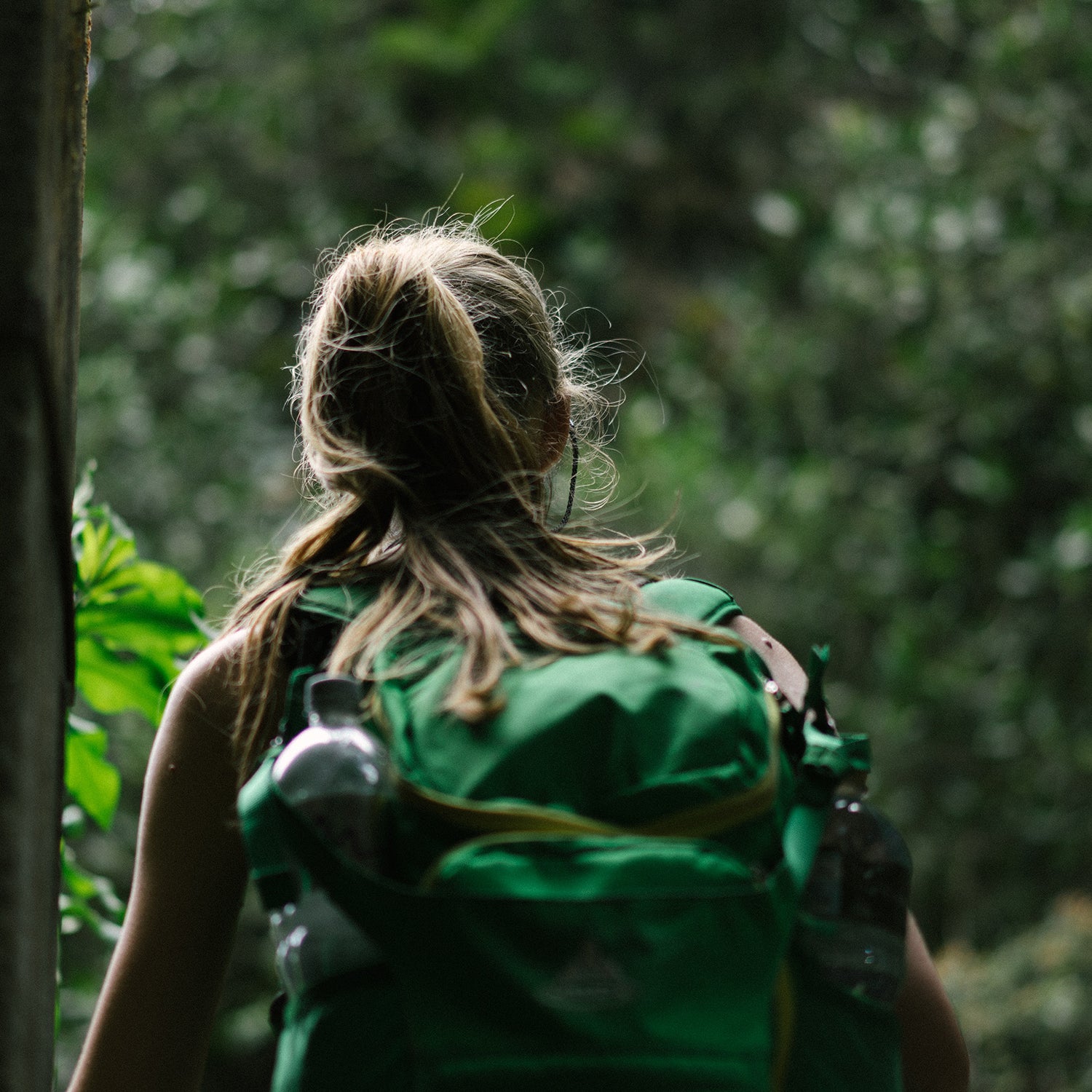 Dan Gold/Unsplash(Photo)
Heading out the door? Read this article on the new Outside+ app available now on iOS devices for members! Download the app.
Welcome to Tough Love. Every other week, we're answering your questions about dating, breakups, and everything in between. Our advice giver is Blair Braverman, dogsled racer and author of Welcome to the Goddamn Ice Cube. Have a question of your own? Write to us at toughlove@outsidemag.com.
---
Q: I love solo backpacking and try to sleep out by myself a few times a year at a national park about an hour from my home. I've been dating this new guy lately, and my solo adventuring seems to really bother him. Last time, he said he should come along because it's not safe to be a woman alone at night, and then, when I went alone anyway, he wouldn't even look up from his book when I left because he said he didn't "support my decision." Things were better after I got back, and we get along really well in other ways since we work in the same field and have great chemistry. But now I'm planning a new trip, and he said he wants me to stop solo backpacking entirely. How do I get him to understand that this is important to me?
Tell him it's not safe to be a woman whose boyfriend controls what she can or can't do.
Seriously, statistically speaking, the most dangerous place for a woman is in her own home—and one of the red flags for domestic violence is controlling behavior. I'm not saying this guy you're dating is abusive, necessarily. I'm saying his argument is bullshit.
If this is really about safety, then you should be able to brainstorm some solutions to make your boyfriend more comfortable. Maybe he'd feel better if you brought a satellite phone or beacon in case of emergency (which is a fine idea for anyone backpacking alone). Or maybe he just wants to go camping with you and is going about asking in a deeply unproductive way.
My gut instinct is that this guy is bad news and you'd be wise to get out early. But there's also a squeak of possibility that he's a well-meaning fellow, oblivious and anxious, who has never stopped to consider the reality of what it's like living as a woman in the world.
If I were you, here's what I would tell him.
I'd tell him about the time when, as a 13-year-old, I joined my father on a trip to Santa Barbara and wanted to walk on the beach while he went to a meeting. He took me aside to say, his voice tight, that I should know that, uh, men might approach me, that people might treat me differently now, that I should be careful—and I interrupted him, not because of the life-ruining embarrassment of hearing a parent mention puberty, but because I already knew, and had known for years, what he was trying to say. Because, in a way, I wanted to protect him from it. It seemed so innocent—that he thought I might ever walk on the beach, even then, without the constant shadow of my own vulnerability.
I'd tell him that being solo in the backcountry is one of the only times in my life that I've been able to exist as a body and a person without worrying about how other people might try to claim my body as their own.
I wouldn't tell him about the times I've faced physical violence, because those stories are too easy, too universally condemned. And ultimately they're less harmful than all the nonstories, the untidy moments that are so common and so much harder to describe. I would tell him—or I'd try, at least—about the times I've been out with friends and caught a look from a man with no kindness in his face, a look that followed me until I was back home with the door double-locked. Gestures that have kept me awake on red-eye flights, afraid to fall asleep in the dark cabin. The times when an acquaintance gets suggestive out of nowhere, in a way that lets me know they've been considering the options even when I was not: at the grocery store, at the finish line of a dogsled race, at the laundromat, at a friend's house, running, hiking, resting, working.
I'd tell him about the time I wrote a book about sexual violence and arctic wilderness, and two different male readers thanked me for helping them understand what it's like to be pretty.
I'd tell him that being solo in the backcountry is one of the only times in my life that I've been able to exist as a body and a person without worrying about how other people might try to claim my body as their own. Crossing frozen rivers on my hands and knees, curling up in my sleeping bag, waking at dawn in a bed of dew—these are the moments when the shadow of that vulnerability fades, and the only thing that exists is the beautiful, indifferent landscape and my own strength and skills. Going alone into the wilderness is one of the ways I reclaim myself. It is an act of joy and an act of self-defense.
I'd tell him that, sure, maybe solo camping as a woman is somewhat dangerous. But you know what else is dangerous? Going anywhere, every day. And even that isn't as dangerous as giving in, staying home, letting my life become a collage of other people's limits and expectations. Men and women live in different worlds with a one-way glass between them, and if your boyfriend cares about you, me, and every woman he's ever met, he'll have to listen and believe the things he's unable to see. He'll have to trust you, and he'll have to let go.
Lead Photo: Dan Gold/Unsplash
Trending on Outside Online