In Stride
Athlete Microchips Won't Solve Doping
In desperate times, even desperate measures won't suffice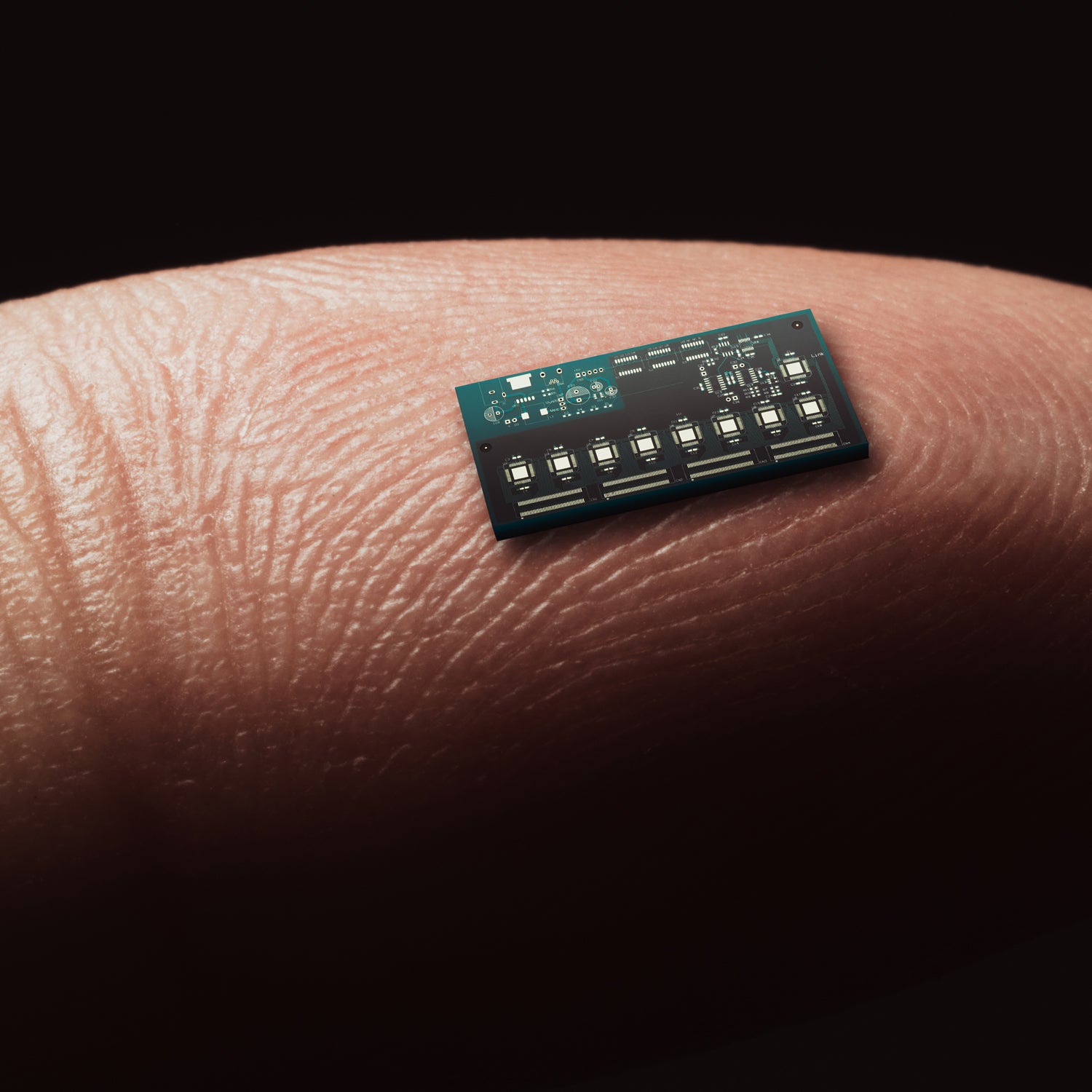 Getty Images(Photo)
Heading out the door? Read this article on the new Outside+ app available now on iOS devices for members! Download the app.
How far are we willing to go in the fight against doping?
The question arose last week, when Mike Miller, CEO of the World Olympians Association (WOA), floated the idea that professional athletes should be fitted with microchips so their blood data can be subjected to constant scrutiny. According to Miller, one of the flaws of our current anti-doping system is that it can determine only whether an athlete is clean at the time of testing, whereas microchip technology could potentially enable a more comprehensive form of monitoring. In a baffling analogy, Miller tried to preempt potential criticism by pointing out that, as a society, we already condone the microchipping of dogs. And we like dogs.
"Some people say we shouldn't do this to people," Miller said at a forum in London. "Well, we're a nation of dog lovers, we're prepared to chip our dogs, and it doesn't seem to harm them, so why aren't we prepared to chip ourselves?" (As the Guardian reported, the theme of this forum was "integrity in sport.")
Unsurprisingly, Miller's suggestion was met with skepticism. According to InsideTheGames.biz, Beckie Scott, chair of the World Anti-Doping Agency's Athlete Committee, referred to the idea as a form of "surveillance" and as a "GPS-style system." A Telegraph headline read: "Microchip Athletes 'Like Dogs' to Stop Doping, Says Olympians' Chief." The backlash was significant enough that the WOA issued a press release emphasizing that Miller's comments were "a personal opinion" and didn't represent the organization's official stance. (Miller, for his part, said his remarks were taken "out of context" and claims he made it "very clear" that he was speaking only for himself, not for the WOA as a whole.)
Given that even the WOA took action to distance itself, it seems unlikely that Miller's proposal will become a reality anytime soon. But perhaps the real story here is that Miller felt compelled to suggest such an extreme measure in the first place.
No matter how sophisticated the anti-doping apparatus, when it comes to beating the system, there's always a way.
"They wouldn't be proposing this if anti-doping strategies were working. That's very telling in itself," says Charles Yesalis, author of The Steroids Game, who for decades has been a consultant on anti-doping policy for organizations including the Drug Enforcement Administration, the Food and Drug Administration, and the U.S. Olympic Committee.
"For [Miller] to mention something this profoundly degrading I think demonstrates how impotent they feel regarding all this," Yesalis adds.
To some extent, our standards for what qualify as "profoundly degrading" measures in doping prevention are always changing. Yesalis concedes that our current drug-testing infrastructure initially flouted norms as well; during earlier stages of implementation, Yesalis says, he'd heard arguments from lawyers that urine testing was an invasion of privacy and that blood testing was tantamount to assault and battery. Such methods are now considered standard. Although some athletes will occasionally complain that drug tests are a nuisance or a distraction (as they surely are), the prevailing sentiment seems to be that testing is just part of the deal of being a pro or college athlete. That's the line Miller took when anticipating the pushback that microchipping is overly invasive. Elite sport, Miller said in his speech, is a "club" that can make its own rules—nobody is being forced to join. This argument is problematic, to say the least. (For one thing, to be in a position to "join the club" takes years of dedication and sacrifice; the idea that athletes will simply opt out if they consider a new drug testing policy a violation of their rights seems rather callous.)
But let's play devil's advocate and assume that, in 2017, tagging our top athletes with microchips isn't such a big deal. After all, many of us are already bumbling around with fitness trackers on our wrists and the GPS permanently enabled on our phones.
A more fundamental problem persists: Given that aspiring dopers will always attempt to outflank new testing methods, there's no guarantee that potential cheats couldn't manipulate a subdermal implant. No matter how sophisticated the anti-doping apparatus, when it comes to beating the system, there's always a way. The most nefariously impressive aspect of the urine-swapping operation of Russian athletes at the Sochi Olympics was that (alleged) FSB agents managed to open sealed "tamperproof" bottles so they could be refilled with clean piss. Swiss company Berlinger (company slogan: "Feel Safe") specifically engineered the caps on these bottles to break upon opening. That still wasn't enough to thwart the Russian secret service. "Operation Sochi Resultat," as it was chronicled in the New York Times and later in Bryan Fogel's documentary Icarus, is a sobering reminder that there is no fail-safe system.
Rather than signaling the end of doping culture, a more invasive method of athlete monitoring might end up just subjecting athletes to a greater risk of having their personal medical data stolen or sabotaged. The World Anti-Doping Agency, as we've seen again and again, is hardly a hackproof organization. You don't need to be a Tom Clancy–level conspiracy theorist to see how outfitting athletes with externally monitored nanotechnology might be asking for trouble.
"Equifax got hacked," says Yesalis, who has been asked to testify to Congress no fewer than six times on anti-doping matters. "Do the dopes—pun intended—at the IOC think that they can't be hacked? It's hard for me to believe that it could be made bulletproof."
Lead Photo: Getty Images