Lonely and Loving It
To find solitude in the wilderness, skip the weekends, consider the off season, and look for places without the obvious appeals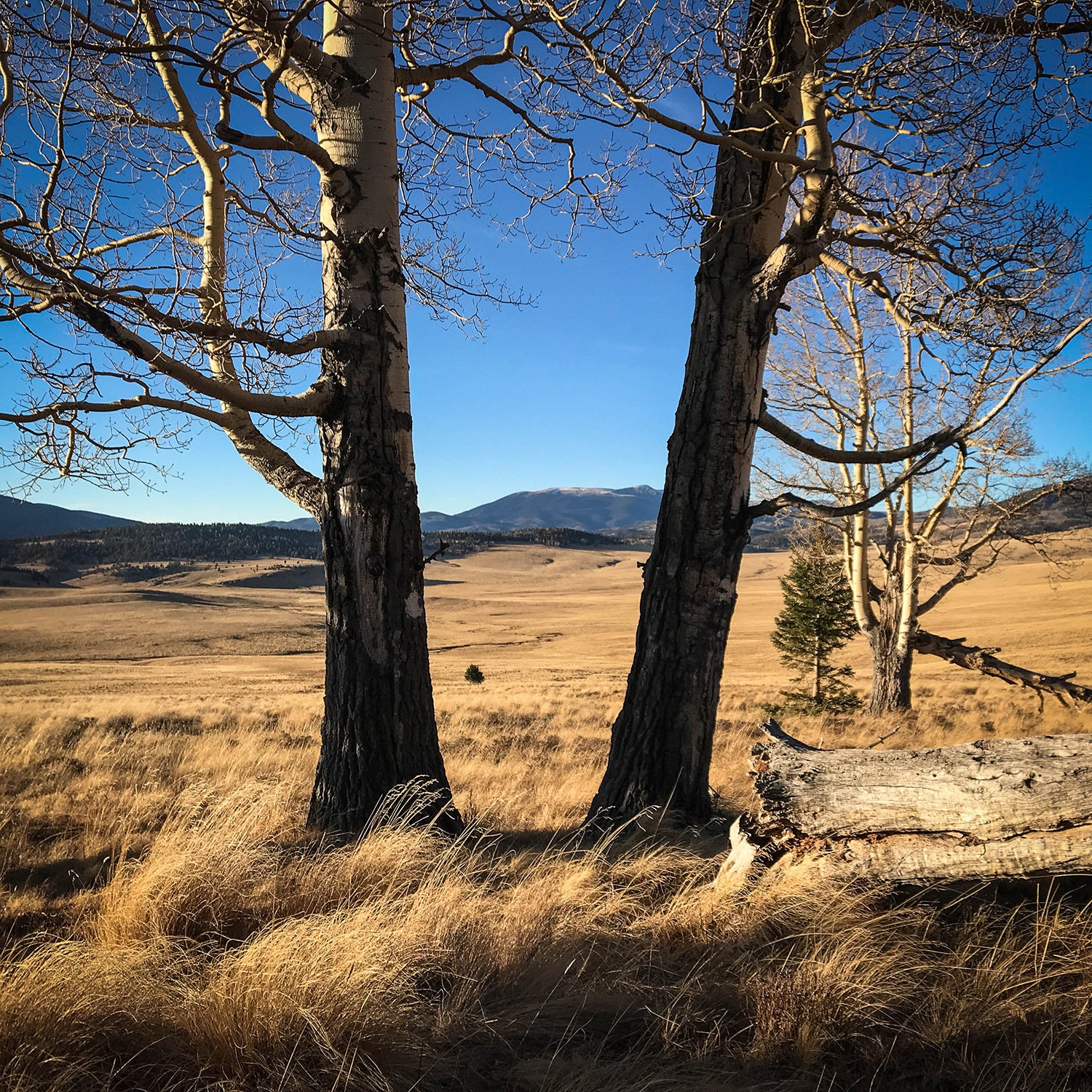 JJAG Media(Photo)
Heading out the door? Read this article on the new Outside+ app available now on iOS devices for members! Download the app.
Last week, Jen and I drove our Aistream, Artemis, northeast to a remote mountain basin in the Sangre de Cristo range of New Mexico called the Valle Vidal. Abutting Ted Turner's Vermejo Park Ranch, this valley buzzes with animals and is thus regarded as some of the top public land in the state for chasing elk and casting for trout. We went there to fill the cow elk tag I was lucky enough to draw, but the lessons in solitude and isolation—and how to pick good places to camp—were as rewarding as the hunt.
The last time we were here was in November 2012, when Jen drew this same tag. The place was as silent and spectacular as I remembered. A narrow slot canyon of serrated granite and gneiss guards the northern, easier-access entrance to the Vidal, and Costilla Creek, which sees little sun in the winter, was already papered in a thin, crunchy wrapping of ice. Once through the valley, the land opens into expansive meadows golden with Parry's oatgrass fringed by dark, shady walls of Douglas fir and ponderosa pine. We immediately saw two huge bucks laboring under heavy antlers, and a flurry of bald and golden eagles circled above.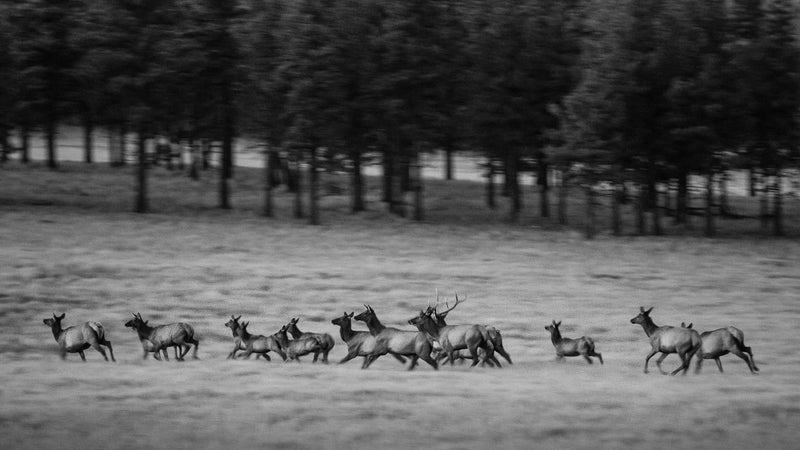 A friend of ours, Bruce, was along for the trip, and as the landscape unfolded, he lamented how long it had been since he came here. Bruce has lived in Santa Fe for nearly 30 years, yet the last time he made it to the Vidal was over a decade earlier. Likewise, the fact that Jen and I hadn't come back in the five years speaks to just how forgotten such spaces become. Our fourth friend along for the weekend, another Aaron, visits the Vidal at least once a year for his job as an ecologist. "It's a long way up here, so not that many people come. I never see anyone," he told us. "Just means more for those of us willing to make the trip."
Though our visit fell during one of the prime seasons in the Vidal, Cimmaron Campground, the first of two in the valley, was only half full, and we easily found a spot large enough to accommodate both Artemis and our friend's second pop-up trailer. And while a few hunters' trucks patrolled the roadways early each morning and in the evenings, we discovered that we were the only ones interested in exploring the depths of the Vidal's backcountry. For the first few mornings, we'd slip past locked forest gates onto disused dirt roads, and over the course of a full day, we'd bike and hike—alone—through some of the most spectacular high mountains in New Mexico. Just over the bald canine of Little Costilla Peak to the north, Vermejo sells access to property just like this for hundreds and thousands of dollars a day. Here in the Vidal, it's free for those of us willing to visit.
Aaron and Bruce returned to Santa Fe on Monday. Jen and I went out again that morning, and by the time we came back to Artemis, all but a few other campers had cleared out of Cimmarron. By Tuesday afternoon, when we returned from filling my tag, we were almost completely alone. The wind sizzled through the ponderosa and aspen that night, and we sat, completely alone, under a moonless sky pregnant with stars. Elk bugled somewhere in the distant dark woods, and coyotes cackled their sinister-sounding replies. The land was black and silent, and we felt insignificant and connected in that way you only get when you're alone in huge, powerful places.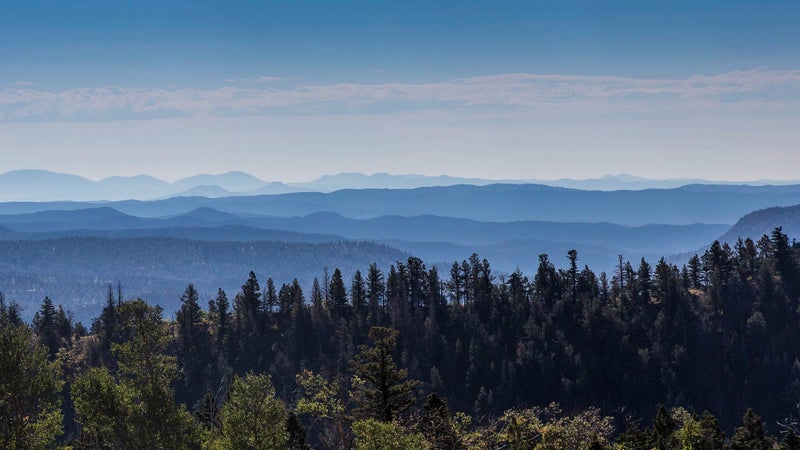 Records aren't kept or available for the number of people who enter the Valle Vidal each year, but I'd be willing to bet that, after Jen and I, only a slow trickle of daytrippers make their way through before the end of this year, and then only on weekends. That means there's over a 100,000 acres of prime mountains just sitting quietly, free to be enjoyed and explored. It made me realize all over again how much land like this is out there waiting for us. By using all the tools at our disposal, such as Strava heat maps and the roadless overlay from OnX app, it's possible to quickly distill areas that are seeing very little use. And even if you want to visit marquee attractions, say, the national parks, do some searching for visitor statistics to improve your trip. For instance, Carlsbad Caverns, got 90,000 visitors during its peak July season last year, but less than 15 percent of that in January and February. You can bet that Jen and I, who have heard the hiking trails there are outstanding but completely underused, will point Artemis that direction this winter.
We could have left the Valle Vidal immediately but instead we decided to stay and savor the solitude. As the valley settled back to its natural rhythm, the only sound of a day was the persistent wind, and we began seeing elk and deer again from the road. For the price of a long, slow drive, we had what felt like our own private game preserve for a few glorious days. And, at least for now, our country is rich with such places.
Lead Photo: JJAG Media