Finally! Tough Gear Actually Built for Working Women.
There's a dearth of high-performance, heavy duty work gear out there. Patagonia and glove-maker Tougher are trying to change that.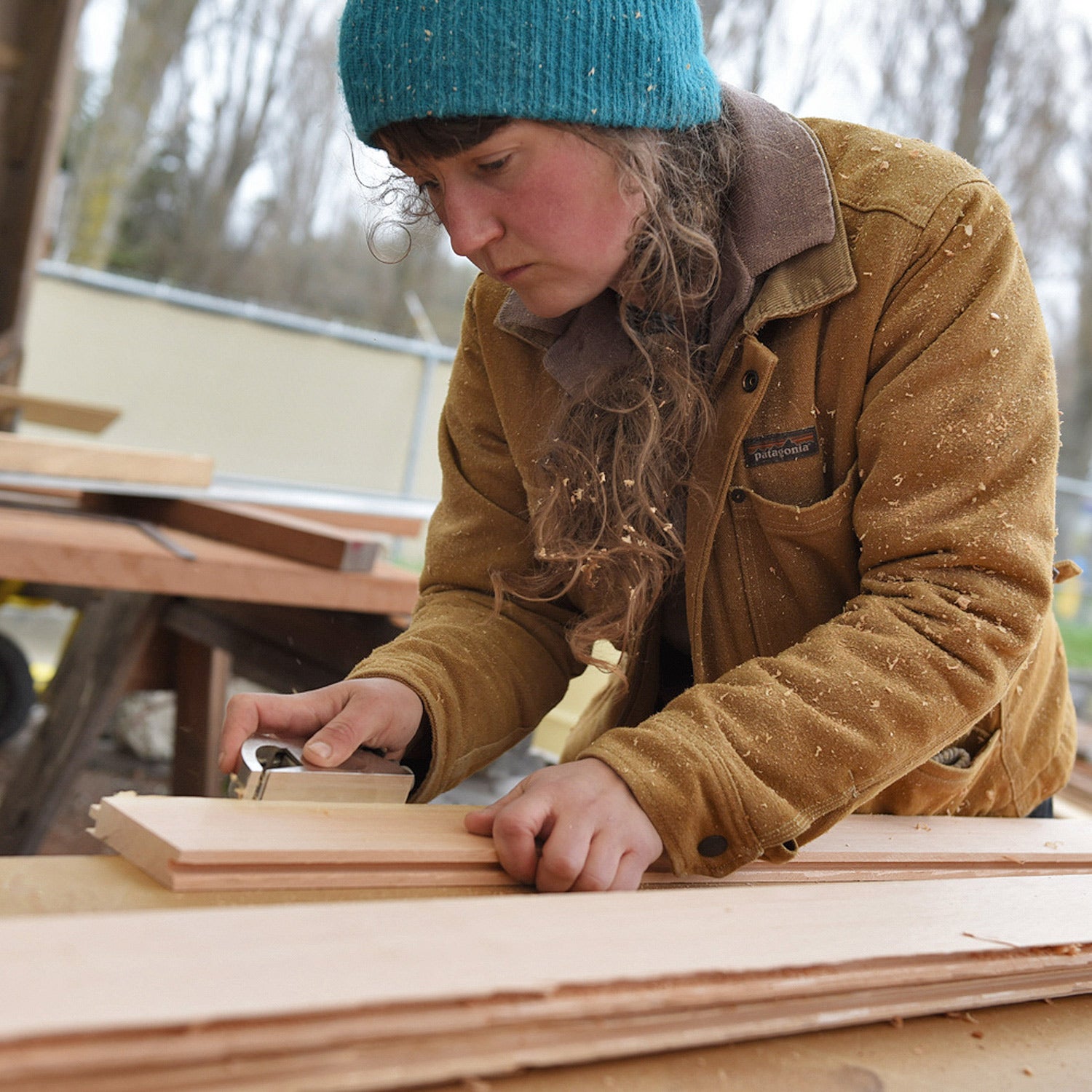 Garrett Grove/Patagonia(Photo)
Heading out the door? Read this article on the new Outside+ app available now on iOS devices for members! Download the app.
Women work. But looking at the clothes available to female ranchers, farmers, builders, and trade workers, you'd think that only men haul crates or mend fences. What passes for women's workwear is essentially dude's stuff re-labeled: it's stiff, bulky, ill-fitting, and constrictive. 
Thankfully, that's starting to change, thanks to a handful of companies offering new apparel and accessory options for women who get their hands dirty. 
Over the summer, Patagonia rolled out a brand-new workwear collection with options for both men and women. The lines have gender-specific fits, and they're also made entirely from a hemp, recycled polyester, and organic cotton blend, called Iron Forge Hemp, that Patagonia claims is softer, more abrasion resistant, and more sustainable than traditional cotton duck canvas. (Which is often spun from cotton grown with pesticides.)  
Then there's Tougher, a new Oregon-based company founded by Stacey Gose, who was fed up by the paucity of good women's work gloves. The best options were men's gloves in a size small (or so-called "women's options" decorated with a stripe of purple canvas) but none of them truly fit her narrow palms and long fingers. So Gose geeked out on fit when she developed her Tougher gloves.
To test the Patagonia and Tougher product, I recruited two of my neighbors, both of whom work in northwest Colorado's agricultural industry. Amelia Carlson is a cattle rancher, and Britni Johnson is a ski guide and vegetable farmer. Here's what they had to say about the new duds.
---
Tougher Leather Work Gloves ($59)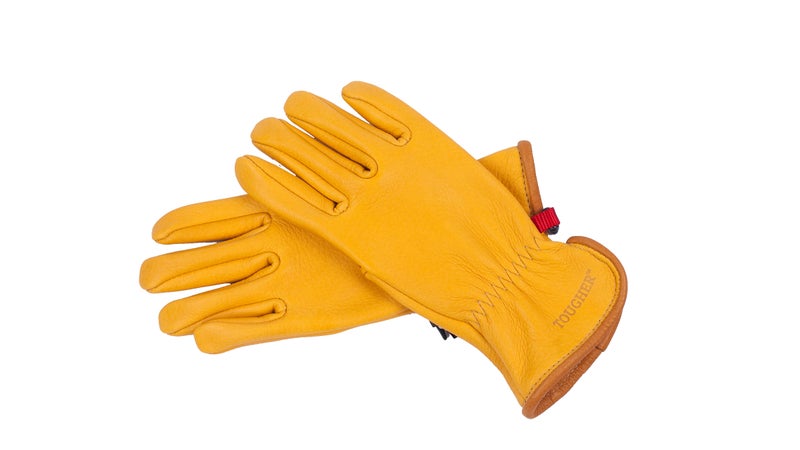 Gose makes her gloves out of premium deerskin, which offers better dexterity and durability than cowhide. They come in four sizes (6-9). And the fit? "Superb!" reports Johnson. "My hands weren't swimming in these, as they have a tendency to do in other leather work gloves."
Both women found them to be tough enough for their tasks. Carlson said she could grab barbed wire without getting poked, and Johnson noticed no damage from hauling cinder blocks, moving hay bales, and pushing wheelbarrows. The slim fit also kept debris from working its way into the palm and fingers. "It's a great lightweight glove for spring and summer, when I'm fencing a lot," says Carlson.
The women's only gripe: the gloves aren't warm. Their thin construction is great for tasks requiring a lot of dexterity, but it lacks insulation, so they're not ideal for cold-weather work. And although it takes a while for water to seep through, once these gloves get wet, they take a long time to dry—though applying a leather treatment helped. 
---
Patagonia Iron Forge Hemp Canvas Double Knee Pants ($79)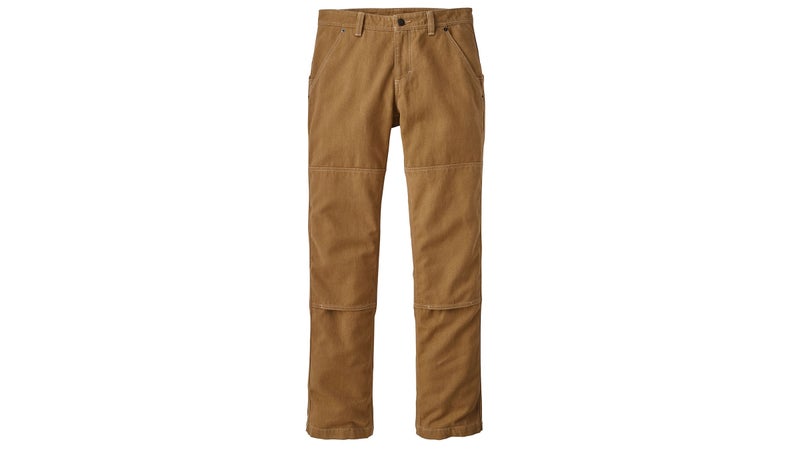 Available in short, regular, and long lengths, these pants have reinforcements on the thighs and knees, as well as the pockets. "Hands down, they're the best female-specific work pant I've ever worn," says Johnson. The non-bulky fit impressed both women, who like the high waist (which doesn't droop or gap). But, Carlson reports, the higher waist feels binding for some specific tasks, like riding a horse. And Johnson says she wished for a thigh pocket, in addition to the ones at the hips, to hold a folding knife or phone.
---
Patagonia Iron Forge Hemp Canvas Barn Coat ($199)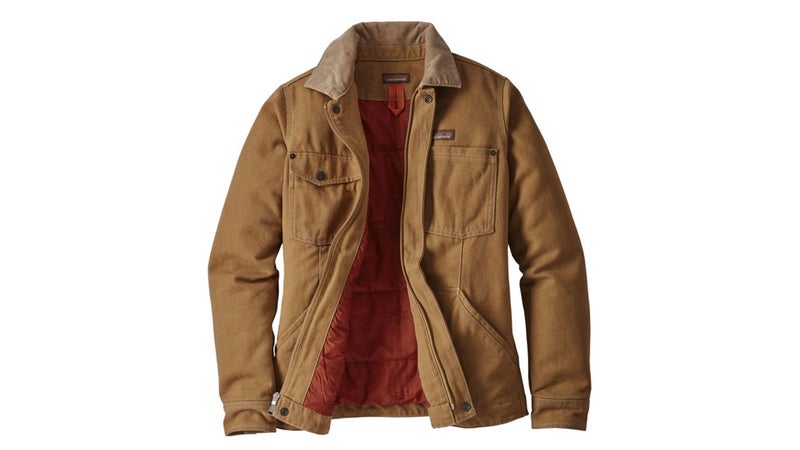 "I love this jacket," gushes Carlson, who has made this her go-to coat for all manner of ranch chores, from moving cattle to mending fence. Insulated with Thermogreen synthetic fill (that's 92 percent recycled), it's warm enough for cold-weather chores, and the fabric stays supple when the mercury drops, whereas most cottons feel like cardboard in chilly temperatures. The fit is "better than most," she says, with buckles in the back that can cinch up the waist, or not. "Feeling feminine in my barn coat is not something I'm used to," she says. But the cut doesn't allow for bulky layers underneath: Carlson suggests sizing up if you need to wear thick midlayers. 
Her only wish? A two-way zipper that would allow her to open up the jacket's hem for horseback riding. "It fits fairly tight on my hips, which is great for most tasks, but when I'm in the saddle it rides up," she says.
---
Patagonia Farrier Shirt ($89)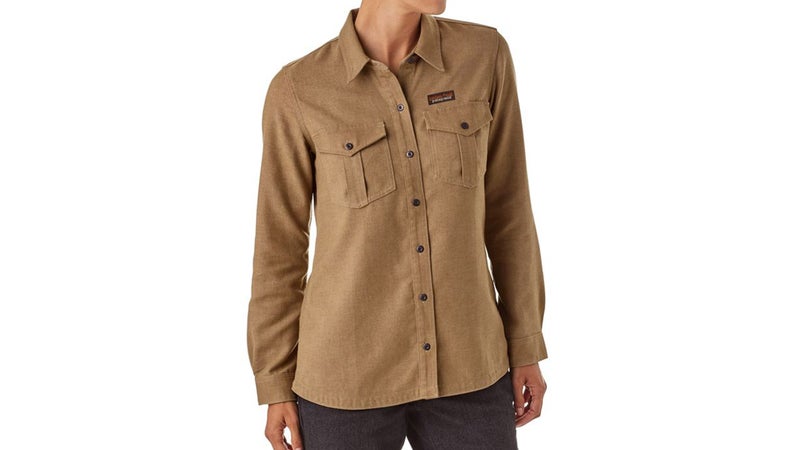 Can a work shirt be both soft and tough? Apparently so. This hemp blend doesn't feel scratchy next to skin, but Johnson deems it tough enough for farm chores. A box pleat on the upper back allows for ample arm movement. And the fit is remarkably tailored for a work shirt. "I don't know how many times I've purchased flannels or other shirts similar to this, only to be disappointed by how unflattering the fit has been," Johnson says. That wasn't the case with the Farrier. 
---
Coming Soon: Tougher Groundbreaker Work Pants ($75)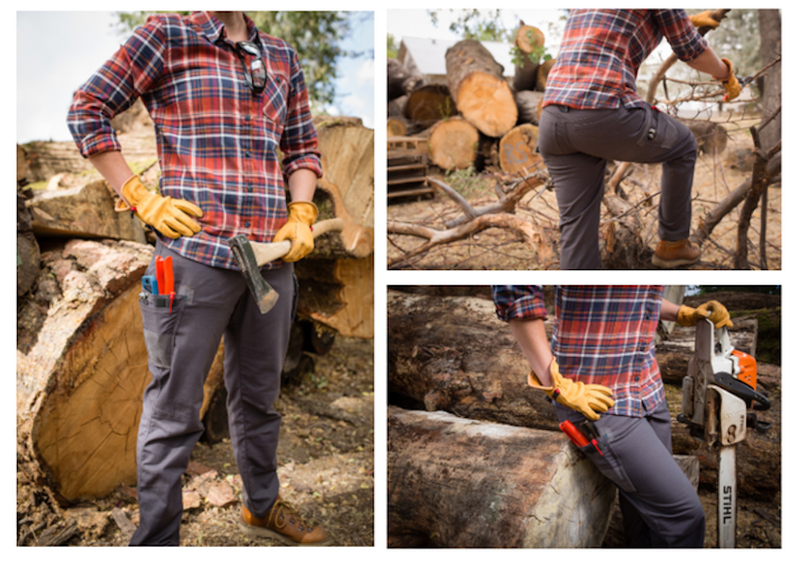 This month, Tougher launched a Kickstarter to help fund their new work pants, designed to be light and breathable, yet still durable. They hit their goal in six days, and early reports sound promising: "Definitely a win for working women," says Donna Meshke, a road crew worker in Washington state. She's appreciated the pant's DWR finish, which helped her stay dry and comfortable in soggy Pacific Northwest weather. But it's the fit and the freedom of movement that really won her over. The gusseted inseam and articulated knees let her crawl around easily on brush cutters, and the slight stretch in the fabric makes the pant extra-comfy.
Available Spring 2018
Lead Photo: Garrett Grove/Patagonia