The New (Bipartisan!) Conservation Corps Is a Win-Win
Would you a take a year of your life to get outside, work hard on public lands, and learn some skills, for a minimal stipend? Some members of Congress—from both parties—are betting you might.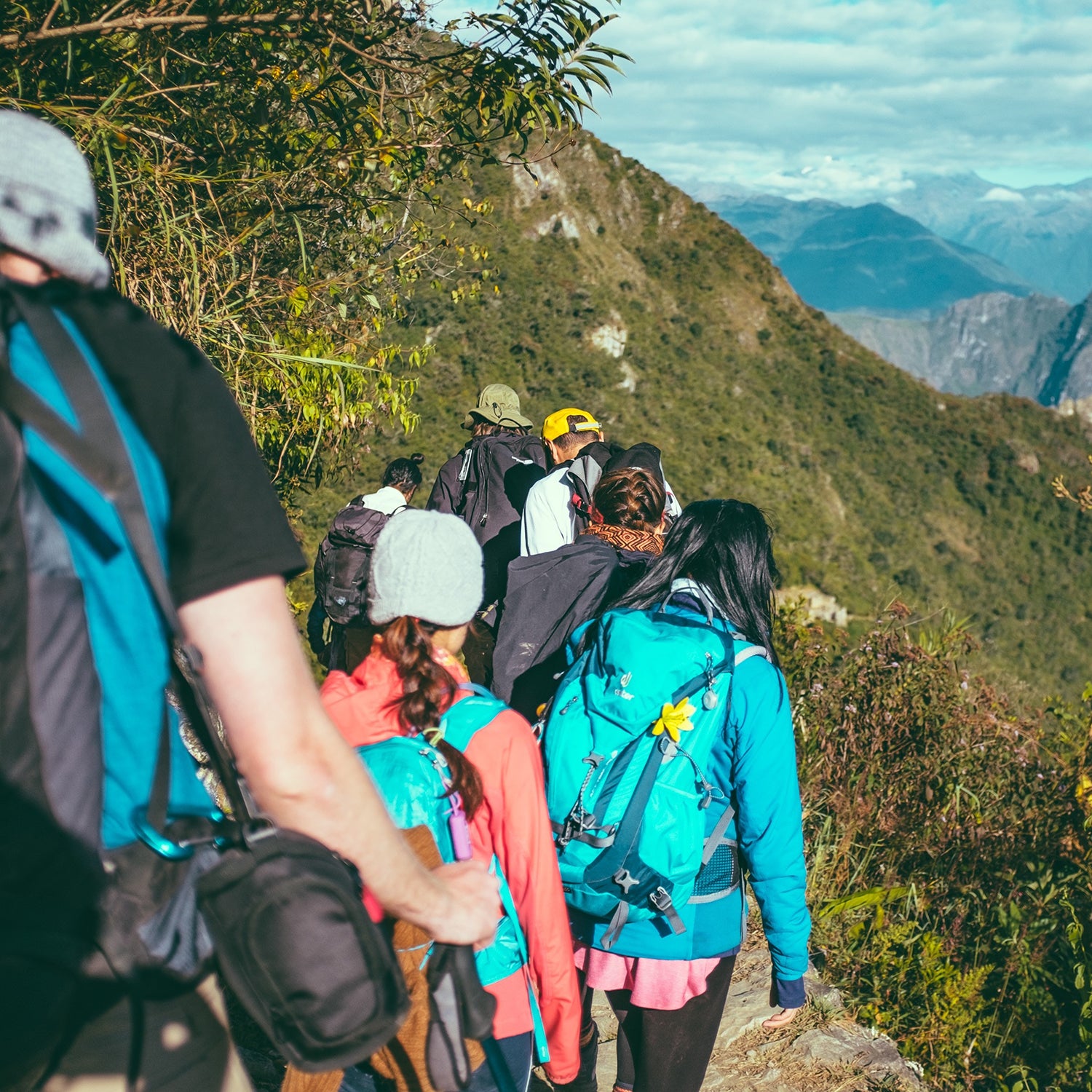 Heading out the door? Read this article on the new Outside+ app available now on iOS devices for members! Download the app.
Imagine 100,000 young people employed nationwide to fix trails and backcountry bridges and repair urban parks.
That could be the result of a bill that just passed a major hurdle in the U.S. House of Representatives. The 21st Century Conservation Service Corps Act of 2017 would greatly expand the federal government's ability to use of conservation corps—or service groups made up of young people—to help tackle conservation projects and maintain infrastructure related to the outdoors and recreation.
Last week, members of the House Committee on Natural Resources passed the bill unanimously, sending it to the floor of the House for a possible vote by all members. A similar bill has been introduced in the Senate. "We're thrilled that it has bipartisan support," says Amy Sovocool, co-chairman of the Partnership for the 21st Century Service Corps.
Conservation corps are a descendent of the famed Civilian Conservation Corps, which during the Great Depression put several million young men to work building over 3,000 fire lookouts, fighting wildfires, and performing erosion control on 20 million-plus acres. Today, there are about 130 such corps employing over 24,000. These groups typically recruit high-school students, young adults just out of college, or war veterans for a term of service—say, one year. These folks are often paid a modest stipend for their work, which normally has a conservation theme. Folks based in Baltimore might work on urban parks, for example, while others might base deep in the backcountry of near Glacier National Park for weeks, repairing trail.
These modern conservation corps aren't part of the federal government but they often team up with either the Department of Interior or the U.S. Forest Service. The new bill would, among other things, greatly expand the number of agencies and departments the private entities could work with.
What's that mean in practice? "We'd see improved trails. We'd see communities getting safer, because of work on fire management," says Sovocool, who's also co-chief executive for Conservation Legacy, an organization that operates five programs nationwide. Habitat also would improve, she says, as groups tackle projects to grub out invasive species. Passage of the law could bring an entirely new army to bear on the maintenance backlog that exists on the nation's public lands. Deferred maintenance now tops $18.6 billion systemwide, according to the Congressional Research Service.  
The goal would be to eventually expand the conservation corps system to 100,000 young people, says Tyler Wilson, director of government relations for the Corps Network. Today there's often more interest in such jobs than there are jobs to fill, he says.
The bill doesn't come with any funding to create said jobs. Instead, studies suggest that putting such groups to work can make existing money stretch further. A 2012 analysis by the National Park Service found that using conservation crews instead of using federal park service crews saved 65 percent, or $50,000, on average, on 15 maintenance projects. Using conservation crews instead of hiring contractors resulted in even larger savings—83 percent, or more than $130,000 per project, on average.
Passage of the law could bring an entirely new army to bear on the maintenance backlog that exists on the nation's public lands.
Plus, conservation corps are frequently supported financially in part by private foundations or corporate donations, including Coca-Cola, Keen footwear, the North Face, and the Walton Family Foundation.
"The more help we can get, the better," says Kathleen Mick, a program manager for the volunteer and service program of the Forest Service's Pacific Southwest Region. "Every region in the Forest Service has a backlog and here in California—Region 5—we are no different." Using the crews allows her agency to better leverage its limited funding and get more done, she says.
A law could do more than just help public lands, say the bill's supporters. Expanded use of the corps could reduce unemployment among young people and vets. It could help counteract so-called "nature deficit disorder," a distancing from the natural environment. And it could help a swath of people be healthier by increasing their physical activity, Senator Michael Bennet, a co-sponsor of the Senate bill and a Democrat from Colorado, wrote last year.  There's the potential for meaningful job training, too. Mick, of the Forest Service, says that depending on the crew, work, and program, some young people are able to learn things that translate to education credits or that help them apply for federal jobs.
Marcia Argust, project director for Pew Charitable Trusts' Restore America's Parks campaign, which focuses on finding solutions to reduce the parks' maintenance backlog, calls it a "win-win-win." "This is good for taxpayers, this is good for public lands and for visitors, by improving the parks, and it gives veterans and youth job skills," Argust says.
For all those reasons, it's one of those unicorn pieces of legislation that has broad bipartisan support. The National Parks Conservation Association supports the bill, versions of which have been introduced a few times in Congress, most recently by Representatives Martha McSally, a Republican of Arizona, and Seth Moulton, a Massachusetts Democrat, and also in the Senate by John McCain. 
Public land protection, infrastructure repair, and job creation? President Trump, we hope you're paying attention.  
Lead Photo: Ashim D'Silva