Snowboarding Gear That's Actually Designed for Women
Tough and functional for those long days on snow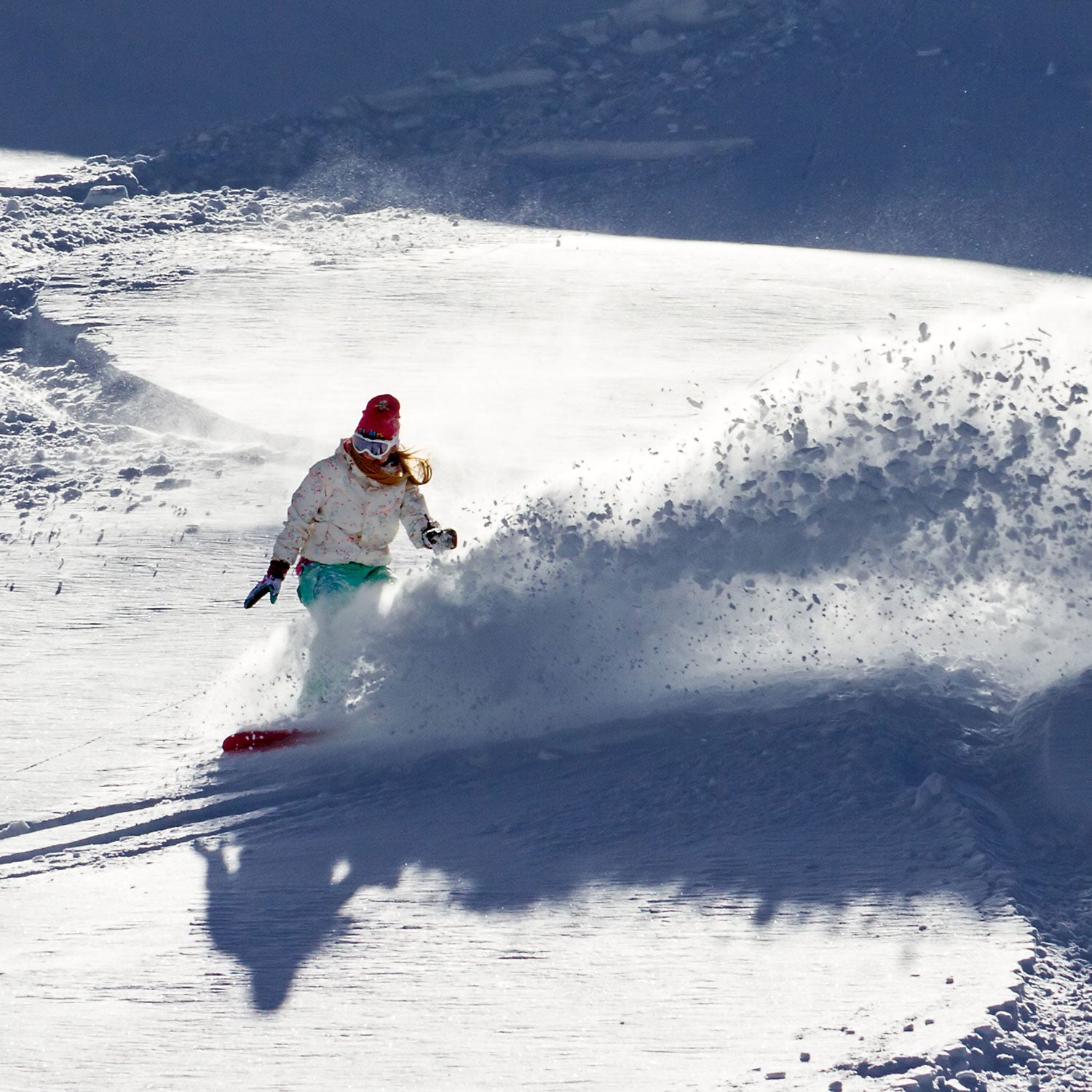 dennisvdw/iStock(Photo)
Heading out the door? Read this article on the new Outside+ app available now on iOS devices for members! Download the app.
I am a cross mom—a woman who snowboards hard and fast, not only for fun, but also on race day, when my kids are competing in snowboard cross. Cross moms help the coaches slip the course or rush from the start to the finish line because of equipment failures or nerves. Sometimes we hike up steep slopes and stand for hours in rain or snow to photograph or ring cowbells at the athletes whipping by.
Throughout the winter, you'll find me and my fellow moms on the snow or at the bar discussing gear: what's women-specific; who's designing functional, natural palettes with looser-fitting options; and whether a product is tough enough to keep up with our lifestyles. After another long season of snowboard cross, we found a few clear winners that helped us tackle long days on snow.
Gnu Zoid ($420)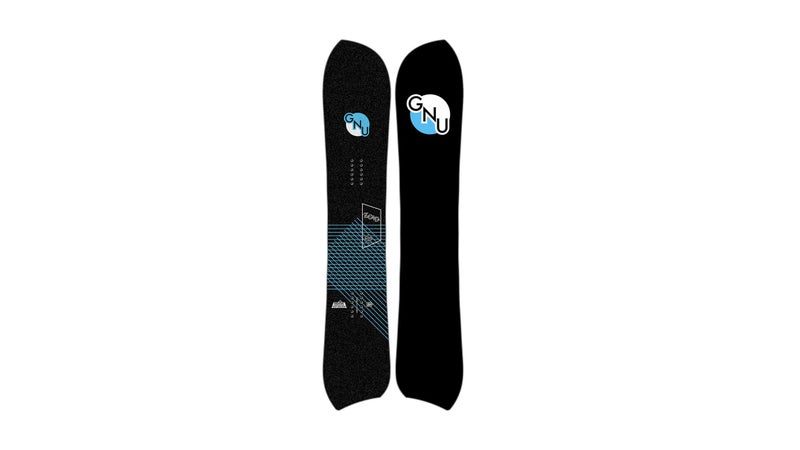 This board makes me feel like a superhero, especially when it allows me to execute cheek-grazing carves thanks to its longer toe-side edge. "We aren't just shrinking the men's models and adding pretty graphics," says Barrett Christy, a member of the first U.S. snowboarding team at the 1998 Olympics and head of women's product design and sports marketing at Mervin Manufacturing. "Our women's boards all have designs that take into consideration the waist width, core profiles, and torsional flex, as well as nose-to-tail flex. Depending on the model, the core profiles are sometimes engineered with softer wood strips at the toe and heel edge that respond to lighter-weight riders and allow for a softer torsional flex."
Gnu B-Free Bindings ($210)
I never have to slow down at the top of the lift and fuss with bindings when I'm using these B-Free bindings. I can slip my loose foot into it as I unload off a lift, reach down with one hand to strap on, then leave my fellow boarders in the dust while they're still fussing with their bindings. Near the end of the season, thanks to the Zoid board and B-Free bindings, my kids were begging me for a head start when we raced because they said I was too fast for them.
DC Snowboards Mora Boa Boots ($280)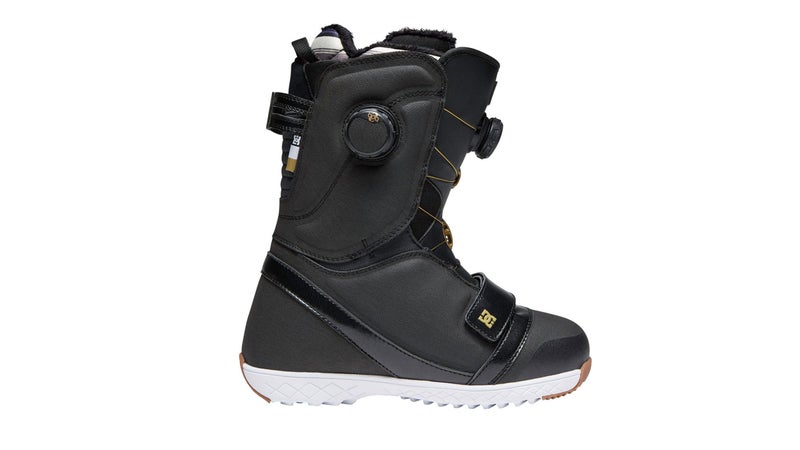 It can be challenging to find a comfortable boot for wider calves and feet. Fellow cross mom Ankita Christian suggests lace-up boots rather than the Boa system: "Since I've had three kids, my feet are wide. Instead of tightening my whole foot, I like to leave the toe box wider and lace my ankle and calf tight so I can control my board."
Another solution: DC Snowboards Mora Boa boots. The dual-closure system allows me to tighten the calf and ankle separately from the part around the instep and top of my foot. A neoprene expansion zone at the upper cuff accommodates different calf sizes. The liner is made with moisture-wicking EVA memory foam and high-rebound, heat-moldable EVA with thermal-regulating fleece that keeps my feet warm and so comfortable that I don't feel the need to change into après shoes after a few runs.
The North Face Purist Jacket and Pants ($330 and $292)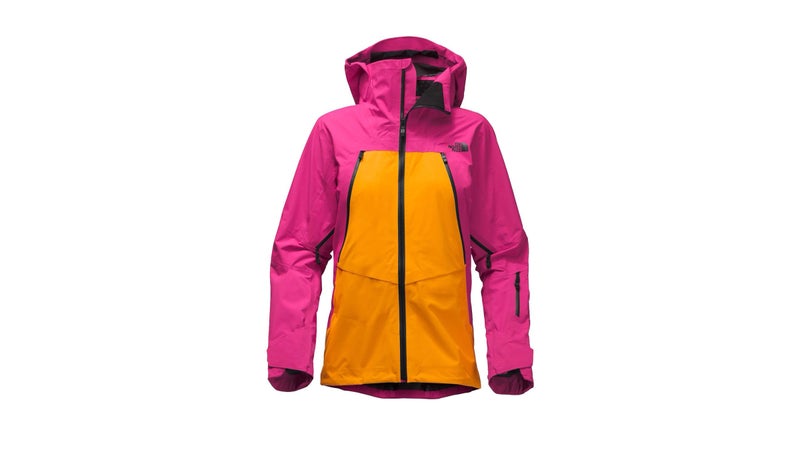 My fellow cross mom Leslie Dreisbach and I have the same problem: "It's hard to find pants that fit five-foot-two chicks who don't wear an extra small to match our height," she says. I've tried snow pants in every brand, and only The North Face's "short" inseam fits me. That's why I fell in love with the company's Purist jacket and pants, brand new for 2017 and updated for 2018. They were designed by a woman who used to make motorcycle jackets, so she has an eye for how something fits while in motion. The 2018 version features reinforced ripstop material that's stretchier and offers more durability and range of motion. It also has elastic thumb-loop cuffs, an improved jacket-to-pant integration, and a hood that's big enough to flip up easily over a helmet.
Roxy x Biotherm Collection (From $20)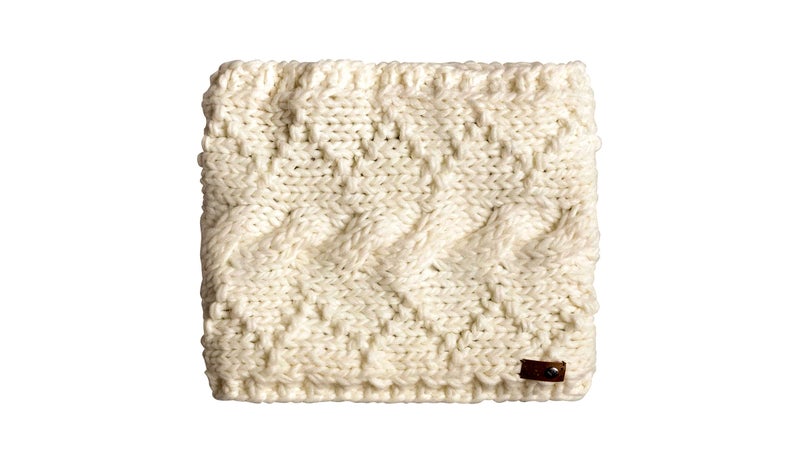 The Roxy x Biotherm Collection embeds microscopic capsules in the fabric of neck warmers, jacket collars, gloves, and mitts that wear down from the friction of your skin against the fabric. Inside each capsule is Biotherm's hydrating formula of nourishing shea butter and apricot oil, anti-inflammatory Marine-Christe extract, and moisturizing antioxidant vitamin E that feels great on my skin and has a light fruity scent. There's a catch: To keep the hydrating formula intact, don't wash the fabric more than 15 times at anything warmer than 40 degrees.
G-Form Pro-X Compression Women's Shirt and Shorts ($78 and $72)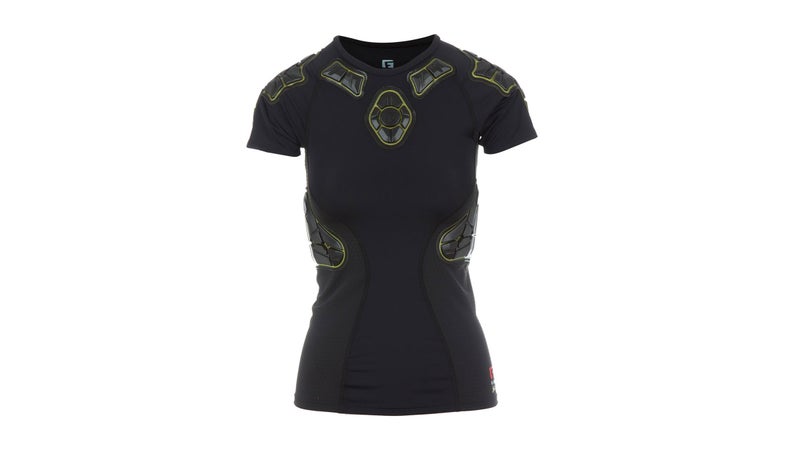 According to G-Form, the molecules in the company's foam bind together only upon impact to absorb and dissipate energy. They repel each other in their relaxed state, which means the pads are so comfortable and flexible that I often forget I have them on. The Reactive Protective Technology offers the lightest protection on the market and the highest amount of impact absorption, flexibility, and comfort for men, women, and youth (as tested by my husband, kids in races, and me). The elbow and knee pads aren't gender-specific, but the G-Form Pro-X Compression women's shirt and shorts are cut specifically for women. I especially enjoyed the breathable compression material, which doesn't slide around, is machine washable, and makes me look extra slim.
Anon Omega Helmet (From $152)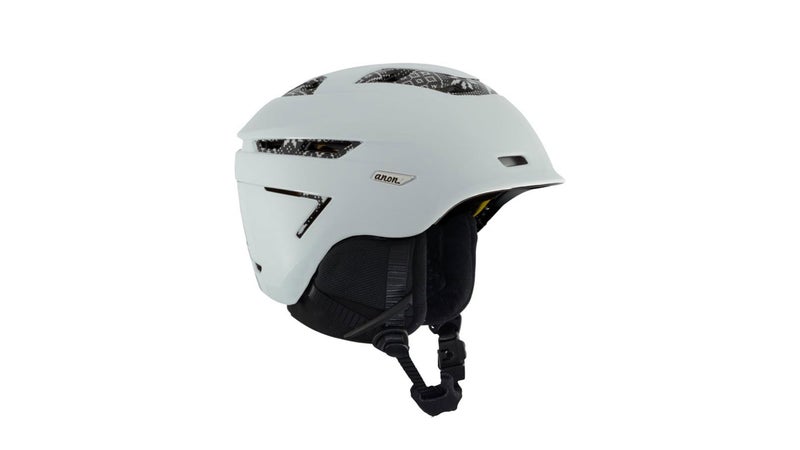 The ear pads and liner in Anon's Omega helmet are made with a long-hair fleece fabric that's warmer and softer than the company's men's helmets. It has an easy chinstrap buckle system that works with gloves on and 15 vents that easily open and shut with one hand. Upgrade to the model with MIPS, which provides advanced protection against angled impacts.
Outdoor Research Lucent Heated Gloves ($359)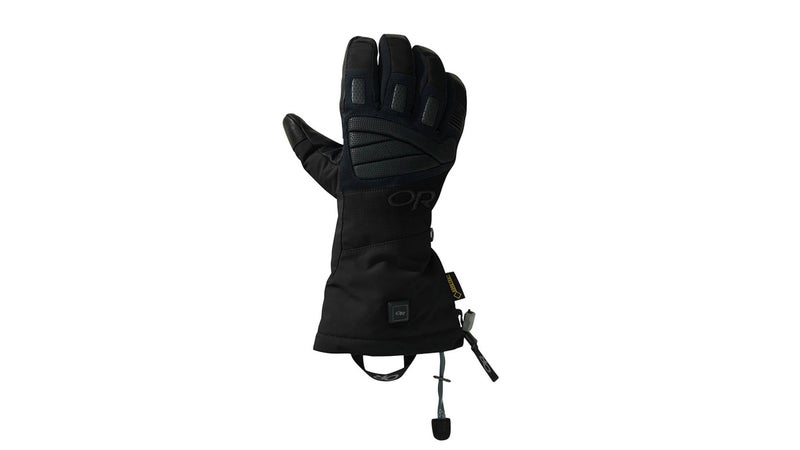 The steep price of Outdoor Research's Lucent heated gloves is worth it for one reason: Of all the gloves I tested this season, none stayed as dry for as long as these. They kept my hands toasty via a battery-powered heating system that lasts eight hours on low, five hours on medium, and 2.5 hours on high. The tightening straps can also cinch down around my kids' wrists (even my one-year-old's tiny wrists). The large handles at the ends of the gloves allow me to quickly pull them off when I need to dig into my pocket for my phone.
The North Face Etip Gloves ($45)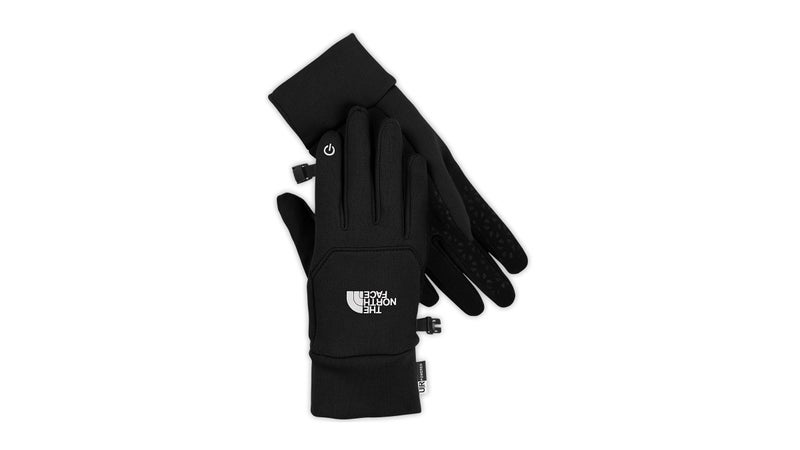 Though I swear by OR's heated gloves for long days, my everyday go-tos all winter were The North Face Etip gloves. The full-palm conductivity allowed me to text or snap photos without exposing my hands to snow. The silicone gripper palm helped me prevent dropping my phone—no cracked screens here.
Oakley Harmony Fade Collection (From $150)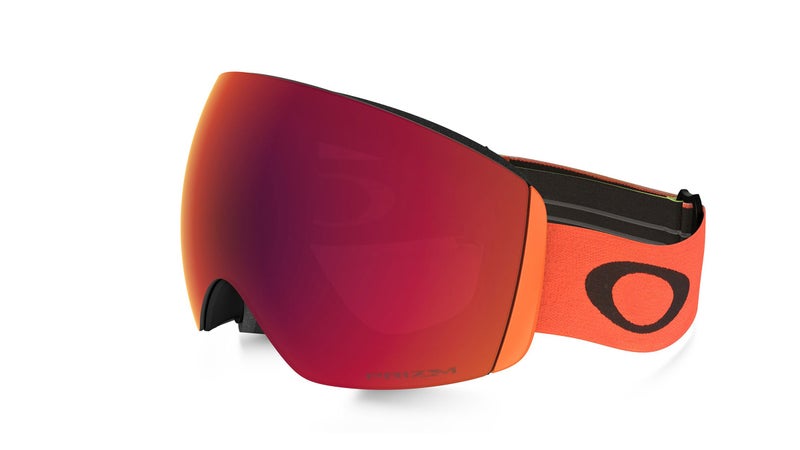 These bright orange and red goggles were a common sight at the Olympics. Oakley offers three options in the collection: the Canopy, the Flight Deck XM, and the Line Miner. They all feature the company's exclusive Prizm snow lenses, which keep my vision clear through all kinds of conditions. Oakley engineers worked with athletes like Chloe Kim and Lindsay Vonn to understand what's important for them to see, boosting good light (like blue and orange colors to enhance detail and contours in snow environments) and blocking bad light so the eye doesn't have to adjust nearly as much. Bonus: Oakley also offers Asian and youth fits in this line.
Lead Photo: dennisvdw/iStock
Trending on Outside Online