Outside Classics
We're Here. You Just Don't See Us.
There's a common misconception that black people don't love wild places. Latria Graham, a southerner with deep connections to farms, rivers, and forests, says the problem isn't desire but access—and a long history of laws and customs that have whitewashed our finest public lands.
Heading out the door? Read this article on the new Outside+ app available now on iOS devices for members! Download the app.
You're about to read one of the Outside Classics, a series highlighting the best stories we've ever published, along with author interviews, where-are-they-now updates, and other exclusive bonus materials. Read Tracy Ross's interview with Latria Graham about this feature here.
When I type "black people don't" into Google, statements like "black people don't like to work" and "black people don't travel" show up. When I add "camp," I get a Guardian article called "Why Don't Black People Camp?" BlackAmericaWeb.com, a news site for African Americans, features a list of "22 Things Black Folks Don't Do." Number two is "Go camping or hiking." Seven is "Go to national parks." Later comes "Swim" (#17), landing just ahead of "Eat tofu" (#19).
There's reality behind some of these beliefs, but the big takeaway—that black people dislike the outdoors—is wrong. I've loved the woods and wild places all my life, and the same is true for my family and friends. According to a 2016 poll by New America Media's Next 100 Coalition—a group of civil rights, conservation, and community organizations working to bring diversity to national parks and other outdoor spaces—we're not alone. Seventy percent of those surveyed, all people of color, said they regularly participate in outdoor activities, including hiking, camping, photography, and picnicking. In that same poll, 57 percent of respondents said they'd visited U.S. public lands.
So why do these stereotypes persist, despite statistics and visible evidence that prove otherwise?
In part it's because African Americans don't always go where white people do. Swimming? Pools used to be segregated in the South and other parts of the country, so it wasn't easy to join a team and practice your freestyle kick. Skiing? Not in the cards if you're poor and live in an inner city. Beaches? In many places, blacks were banned by law or custom. And national parks weren't especially welcoming, either; many were created as an escape from urban sprawl, at a time when urban was shorthand for blacks and immigrants. The parks were designed to be clean and white, and if we let the data tell the story, that's how they've stayed. In 2009, the National Park Service did a comprehensive survey of the American public, consisting of phone interviews with more than 4,000 participants. According to their data, African Americans comprised just 7 percent of visitors.
But again, the reasons for this are really more about history than desire. In that same survey, 16 percent of African Americans said they hadn't visited a national park because they thought the parks were unsafe. (Less than 5 percent of non-Hispanic whites responded this way.) Why is this number so high? I believe it's partly because of the Park Service's history of discrimination. Shenandoah National Park was guilty of this shameful practice as late as the 1940s, hanging wooden signs at certain spots that identified Picnic Grounds for Negroes. Signs on some bathrooms said they were for white women only.
Many national parks were created an as escape from urban sprawl, at a time when urban was shorthand for blacks and immigrants. They were designed to be clean and white, and if we let the data tell the story, that's how they've stayed.
These days I tend to visit a Park Service site approximately once every two years, but that's because there aren't many national parks close to where I live: Spartanburg, South Carolina. I'm now 31. I didn't visit my first, Everglades National Park, until I was 26. But I've been a disciple of landscapes for as long as I can remember.
My family has always had a cultural connection to the outdoors—our relationship with the land is the cornerstone of a shared history. When we tell stories, we remember the years by what the weather was like. (I graduated from Dartmouth, in New Hampshire, in 2008, at the beginning of the Great Recession. That year, I remember, it hailed six times in Spartanburg County.) For us land ownership is a point of pride. What we have isn't much, but it's ours, and to us that feels like freedom. Our 15 acres of farmland, houses, and trees—along with a nearby lake where we have access—has given my family somewhere to hunt, fish, explore, and play outdoors. It's where my dad found a renewed sense of purpose as a small farmer.
If you cut me, my blood would be the color of the red-clay hills my family has walked and worked for four generations. We were shaped by the soil, which is red from its iron content but also, in my mind, from the violence of southern history. The land fortifies us, makes us strong, and the deep scarlet dust clings to our bodies like mist on the nearby mountains.
My father, in his youth, thought farming would be his undoing, so he left, part of the mass exodus of rural black men and women who went off in search of something better—college, a corporate job, new places for new dreams. He eventually came back, which allowed me a reconnection that has been one of my life's greatest blessings.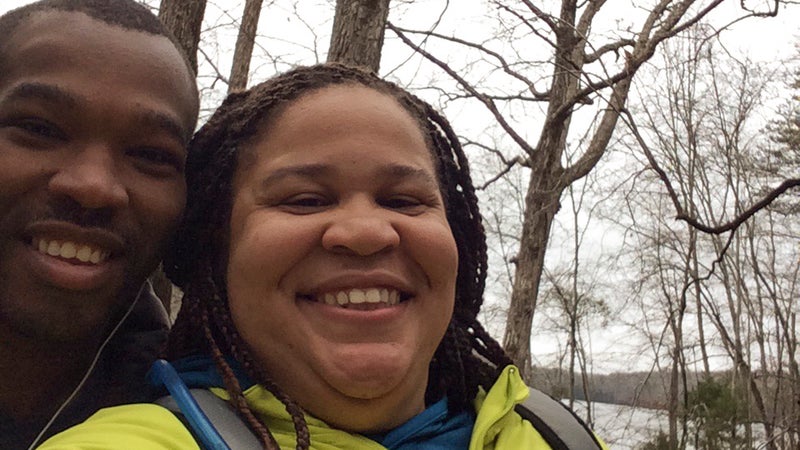 ---
In my early years we lived on the edge of Nashville, Tennessee, our days spent in nature. We played in a creek that ran along our property, examining tadpoles and catching bugs we found in the backyard, stowing them in mason jars, and poking holes in the lid so our specimens could breathe. We swung from the gnarled limbs of a peach tree, forcing petals to fall prematurely, violent streaks of pink strewn across a freshly mowed lawn.
I was a Girl Scout, my younger brother a Boy Scout. We often tagged along on each other's camping trips, accompanied by our father, a veteran woodsman. My brother and I wanted to be artists. My father's goal was to make sure that, whatever we decided to do, we'd be self-sufficient, always capable of feeding ourselves.
When I was ten, in the summer of 1997, my father was lured back to South Carolina: the iron in his veins was calling. We landed in the suburbs of Spartanburg, but most of my free time was spent at the bottom of Newberry County, in Silverstreet, population 162.
Corn and soybeans had taken over the landscape by then, tended in neat little rows near the highway, cloaking the countryside with green. Two streets over from the main road, the idyllic rural setting is replaced by something more rustic. Over here, the street signs are covered in kudzu. Cars that no longer run list to the side, jacked up, tires in the air. Deserted barns, slowly being absorbed back into the forest, occasionally burp the damp, earthy, rotting smell of soil. The rust on metal roofs blossoms and spreads during summer like the honeysuckle clinging to my grandmother's mailbox. We're impossible to find if you don't know where to look. We don't mind.
This is my inheritance, and I adore it. As children we spent our time crisscrossing a network of back roads that even the police didn't come down unless you called them or there was a warrant out. This is home—the Graham family compound, where most of my aunts and uncles own property adjacent to the two-story, yellow and white house where my grandmother still lives.
This is where I did all my sustenance and survival training under the watchful eye of my father. I learned about herbal medicines from my grandmother, committing to memory knowledge that never made its way to the page. I tended hogs with my uncle and cousins. I learned what it meant to provide for myself through hard agricultural work, my body sunburned and tense from building barbed-wire fences to keep the cows away from my ripening cantaloupes. I spent muggy, itchy summer days in long-sleeved clothing, picking okra.
My eagle-eyed father could spot a pecan tree amid a thick grove of other species while lighting a cigarette and steering his gold-colored truck with his knees. He had hands the size of baseball gloves and a way with a knife that I never quite mastered. He loved the land even when it didn't love him back.
My father had a special affinity for fishing, and for him, being outdoors meant you had to accomplish something—the outing had to involve finding food or checking off a chore, like routine fence maintenance. A walk through the woods would yield a shirttail full of muscadines or a baseball cap stuffed with blackberries, the brim forever stained with juice. Generosity, love, and care all revealed themselves in his woods.
---
I would not experience real backcountry wilderness—the kinds of places Outside celebrates—until I went off to Dartmouth in 2004. That's also when I started learning about the various things that black people don't do.
I'd never run up against these assertions before. In the mostly white suburb where I went to school, being black meant being different, yes, but the real split was between rural kids and the affluent kids from the other side of town. This rivalry played out every year at a high school football game between Dorman (rural) and Spartanburg (city). We would come to school dressed in overalls and clanging cowbells, with the occasional upperclassman driving a tractor in from the farm. In this setting, being black meant being hardworking and capable, not subservient. My parents encouraged anything I wanted to try. I knew how to sew and shoot before I knew how to drive.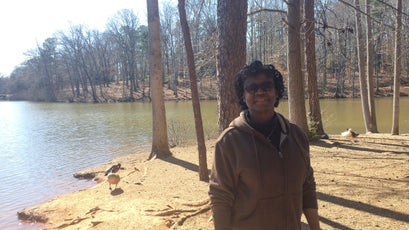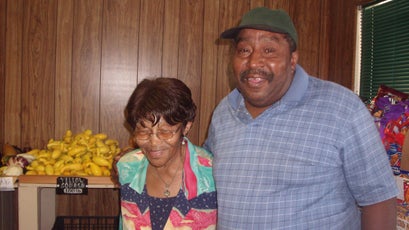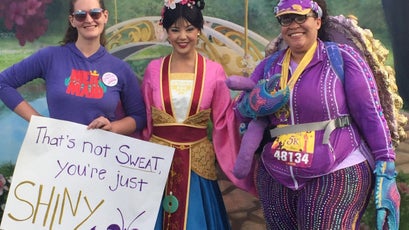 At the start of college, I began to feel ambivalent about where I came from. In the larger American culture of that period—the early days of Facebook—southern was code for stupid and black meant second-class. This was the first time I heard that black people don't do the outdoors. Later, when I had to complete a 50-yard swimming requirement for graduation, I was told that we don't swim either, the way women were told we weren't interested in STEM classes.
I took a wilderness-rescue course one winter, in breath-snatching cold that left my eyelashes frozen. The snow was up to our armpits as we practiced different ways to carry an injured friend out of the woods. Over the years, I would traverse the Green Mountains and the White Mountains. I made my way to the top of Mount Washington with people from my geography class.
Often feeling marginalized a thousand miles from home, I searched for some way to understand my heritage amid the landscape of history. In high school, we'd read the traditional canon of old dead white men, and there was no room for my people in that picture. When African American literature entered my consciousness, it was all about urban spaces, created by writers who, as a result of the Great Migration out of the South, lived in cities like Chicago and New York. I needed to give voice to my experiences, too, and their urban revelations were at odds with what I knew.
Nobody cared about stories like mine, I thought, and by extension nobody cared about me. Professors could smell the desperation, the sour hint of terror-sweat on my skin. Still, my body could not endure the erasure of my ancestry, of the adventurer in me. There were weeks when I couldn't sleep at all and found myself outside, walking through uninhabited places, waiting for the sun to rise, unsure if it ever would. Hemmed in by tall gray walls of granite, I wondered if this even counted as living.
---
Zora Neale Hurston saved me. Years before I discovered the serene but spare poetry of Lucille Clifton and the devastating prose of Jesmyn Ward, Hurston, an anthropologist and Floridian who published mainly in the 1930s, was the first writer who made me feel that there was still a place for me outside. In books like Mules and Men, she made literature out of life in a way I'd never read before. She gave me a means to understand all the death and destruction I read about in history books, and the role that race and class played in it.
Hurston talked about wild places and true things, about men and women I recognized, and my skin prickled with their familiarity. I wanted to be a bold adventurer like her—setting off in her car, gun in the glove box, connecting with endangered people who those in power would rather stayed silent, knowing that if they talked they would tell terrible truths.
That's how, at age 26, I found myself in the Everglades, on a trip with my parents, at a time when my father was suffering through the late stages of terminal cancer. It was February 2013, and the first time we'd ever attempted a trip like this together. When I was a child, Great Smoky Mountains was the park closest to where I lived. We passed it plenty of times, but always on the way somewhere else. In Nashville, my parents held corporate jobs in retail management. If they were able to get two days off in a row, we often piled into our slate Mitsubishi and headed for the Graham family homestead. The trip took eight hours each way, no time for detours.
When we moved back to South Carolina, we ran a farm and produce stand that became a year-round obligation. A long road trip to someplace like the Grand Canyon, Yellowstone, or Olympic National Park was out of the question.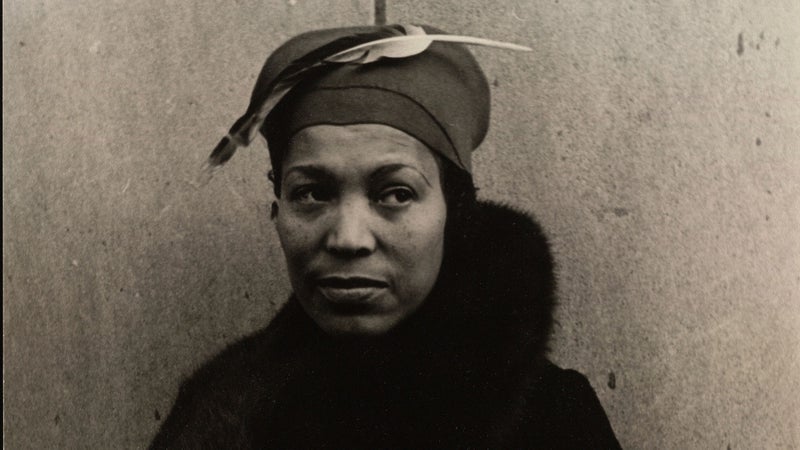 Geography is one of the largest impediments to overcome. National parks are not evenly spread across the U.S. Certain chapters in our country's history—including westward expansion, which involved the takeover of Indian land that often became national parks—explain the disparity.
According to the 2010 census, 55 percent of respondents who identified as black lived in the South, which has only nine national parks unevenly scattered throughout the entire region, including Great Smoky Mountains in Tennessee, Hot Springs in Arkansas, Mammoth Cave in Kentucky, and Shenandoah in Virginia. Then there are the Biscayne, Everglades, and Dry Tortugas parks, clustered together deep in South Florida. In the extreme southwest corner of Texas—which barely counts as the South—sit Big Bend and Guadalupe Mountains.
The states of Delaware, Maryland, Georgia, Alabama, Louisiana, Mississippi, Oklahoma, and West Virginia don't have any national parks at all. For most people living in those areas, visiting a national park means at least a day's drive. Park visitors also must find places to eat and sleep, at a time when most African American survey respondents list time and money as two of the most significant barriers to getting outside.
---
Spending a week in Everglades National Park, my parents and I explored Chokoloskee Bay and tramped through the swamps right outside Everglades City, talking to anyone who would talk to us. We were slightly disoriented by the feeling of exploring a place that we'd only read about in books, but we got in the swing soon enough. We spotted red-winged blackbirds and roseate spoonbills—and, of course, my father saw them first. We took a tram tour into Shark Valley. We stopped at every café along the Tamiami Trail, hoping that something would soothe my father's taste buds, burned dull from the chemotherapy pills he was taking. (Frog legs did the trick.) Herons, egrets, and cormorants kept us company as we tried to figure out where we should head next.
During that trip, we never camped on park property, instead staying in either a bed-and-breakfast or a KOA site. I wasn't sure how to go about getting a camping reservation in the park on short notice, and I needed to know that my father had easy access to medical care if he needed it.
My dad was more worried about our safety. Born in 1951, he grew up in the Jim Crow South, where segregation was law—sometimes enforced with fists, handcuffs, or a rope. For all the progress America had made by 2013, he couldn't shake the memories. During his youth, racist local laws, discriminatory social codes, segregated commercial facilities, and racial profiling by police made it impossible to relax in public spaces.
Back then people of color could be embarrassed, insulted, or killed for subjective infractions like being too successful, "uppity," or in the wrong town after dark. These fears were solidified by the brutal murder of 14-year-old Emmett Till in the summer of 1955. His alleged crime? Making a lewd advance at Carolyn Bryant, a white Mississippi storekeeper, who decades later admitted that she'd lied.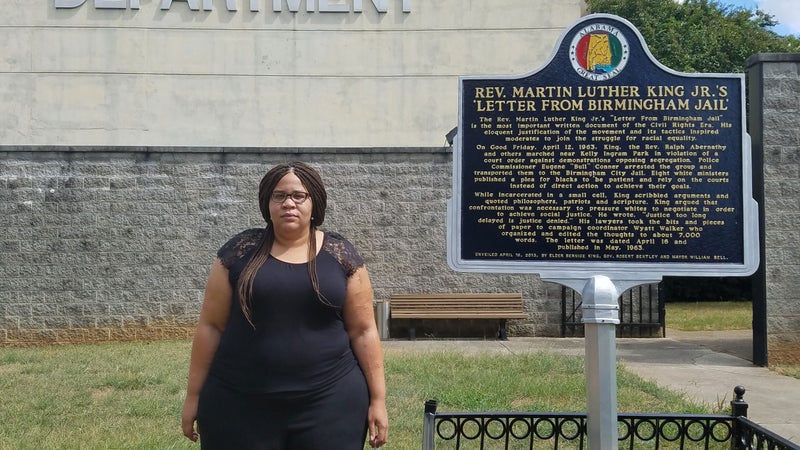 When someone threatens your life, you remember. When I was in college, I took my father to a South Carolina apple orchard where you paid for a set amount of apples that you picked yourself. Halfway through our excursion, the owner emerged from the trees holding a shotgun, accusing us of taking more than our fair share. She was willing to shoot us over a few apples we didn't even have.
If there's one thing about being black in America that scares me still, it's how quickly circumstances can deteriorate. One moment you're a customer, the next a robber. Every time I watch black people bleed on TV, bodies slumped on pavement, I realize how easily it could have been me. Almost every person of color does this. In Richard Wright's 1935 poem "Between the World and Me," the narrator, a black man, enters the woods and stumbles upon a scene where another black man has been tarred, feathered, and burned alive. In the middle of the poem, a metaphysical transformation occurs: Wright inhabits the body of the victim and feels the experience of being lynched himself. Something similar had happened to an uncle of his, decades earlier. Like Wright, black people know instinctively that bad things happen in the woods.
---
Even though the passage of the Civil Rights Act of 1964 prohibited racial segregation in public facilities, tensions persist—if not at an institutional level, then certainly among individuals. In a 2016 study by the Pew Research Center, 43 percent of blacks said they believed that America would never make the changes needed to give them equal rights with whites. Only 11 percent of whites expressed doubt that these changes would come. I don't want to be in that 43 percent. I'm cautiously optimistic about the future of the outdoors, and recent data is encouraging.
According to KOA's 2017 North American Camping Report, 42 percent of African American campers say they feel more welcome in the outdoors compared with the past. Camping among Hispanics, African Americans, and Asians continues to increase, with nonwhites now totaling one-fourth of all campers—which is double what it was in 2012, the first year it was measured. We might not be in national parks, but we're at the lake, at private campgrounds close to home, and in state parks.
Disappointment comes with the desire to see results quickly. People who monitor the statistics can tell you the cost of everything—the programs and outreach initiatives—but don't necessarily understand the value. A child's first exploration of the natural world isn't quantifiable. It's hard to put a price on learning to read the sky or the ability to smell the wind and distinguish the scents it brings.
I believe it will take another generation of progress to change the perception people have about how people of color relate to the outdoors. If there are stalls in that progress, it might take two. Perhaps the best metric of change is word of mouth—or, in the age of the Internet, a strong social-media presence showing African American people enjoying all the places that, previously, segregation didn't allow us to go.
Born in 1951, my dad grew up in the Jim Crow South, where segregation was law—sometimes enforced with fists, handcuffs, or a rope. For all the progress that's been made in America, he couldn't shake the memories.
We are doing it. We are out there. We always have been. My Instagram feed is filled with people of color tackling V12 climbs, ascending mountains, teaching their children how to read the sky. Those images appear alongside Audubon Society and National Park Service photos of all the places I plan to go one day.
That evidence is part of why I keep stacking my money, planning for another good vacation in the national parks. At times it's the only weapon I have against despair. I'm able to do everything my ancestors couldn't—that's the structure of my resistance. I swim in public pools and lounge on public beaches because they couldn't dare.
I am constantly working to figure out how to make you acknowledge me as American, too. I refuse to be seen as poor and powerless, and I attempt to approach each day with a boldness and vulnerability that leaves an imprint on somebody. I continue to penetrate spaces where I'm not expected to be, hoping someone else will see me and know that they can be there, too.
---
For historically disenfranchised people, some healing has to happen first, and it occurs when our lives are treated with dignity, respect, and care. That is what causes us to challenge vigilante violence and hateful rhetoric. We are still working our way toward reconciliation. I believe it will have to take the shape of restorative justice.
People of color are still often left out of the conservation decisions and planning that affect their communities. Creating equitable outdoor experiences means dedicating money, energy, and resources to programs that have been denied us for decades. For this to happen, well-meaning white people must abandon the post-racial, colorblind fantasy they would like to believe in. The hardest part of my fight is combating the white majority's fear-stained imagination about what they believe black people are, as opposed to the reality of who we are.
Spare me your empathy if it does not come coupled with institutional change. Support the initiatives and institutions that help people of color get out there, like the nonprofit Outdoor Afro and the National Park Foundation's African American Experience Fund. Help reframe the discussion about the outdoors. Highlight the stories of the buffalo soldiers, who became some of America's first park rangers. Tell the children about Harriet Tubman's ability to interpret the weather. Be unafraid of the historical contexts that hold weight in our country. Explore and overturn those caricatures that are deeply embedded in the mythology we perpetuate about the unjust portions of our history. Having an integrated outdoors means embracing all of America—complete with its messy origins, complicated backstory, and currently murky future. It might mean allowing someone else to claim what you believed to be your exclusive birthright.
When you hear about what black people don't do, know that the statistics are only part of the story and can be counterproductive to the future of African Americans in the outdoors. It's time we change the story we're telling. Realize that we, as a diaspora, are just as multifaceted, complex, and diverse as the national parks we are starting to explore.