Gear Guy
Gear to Get Your S.O. Hooked on Hiking
Sweat the small stuff (so they don't have to)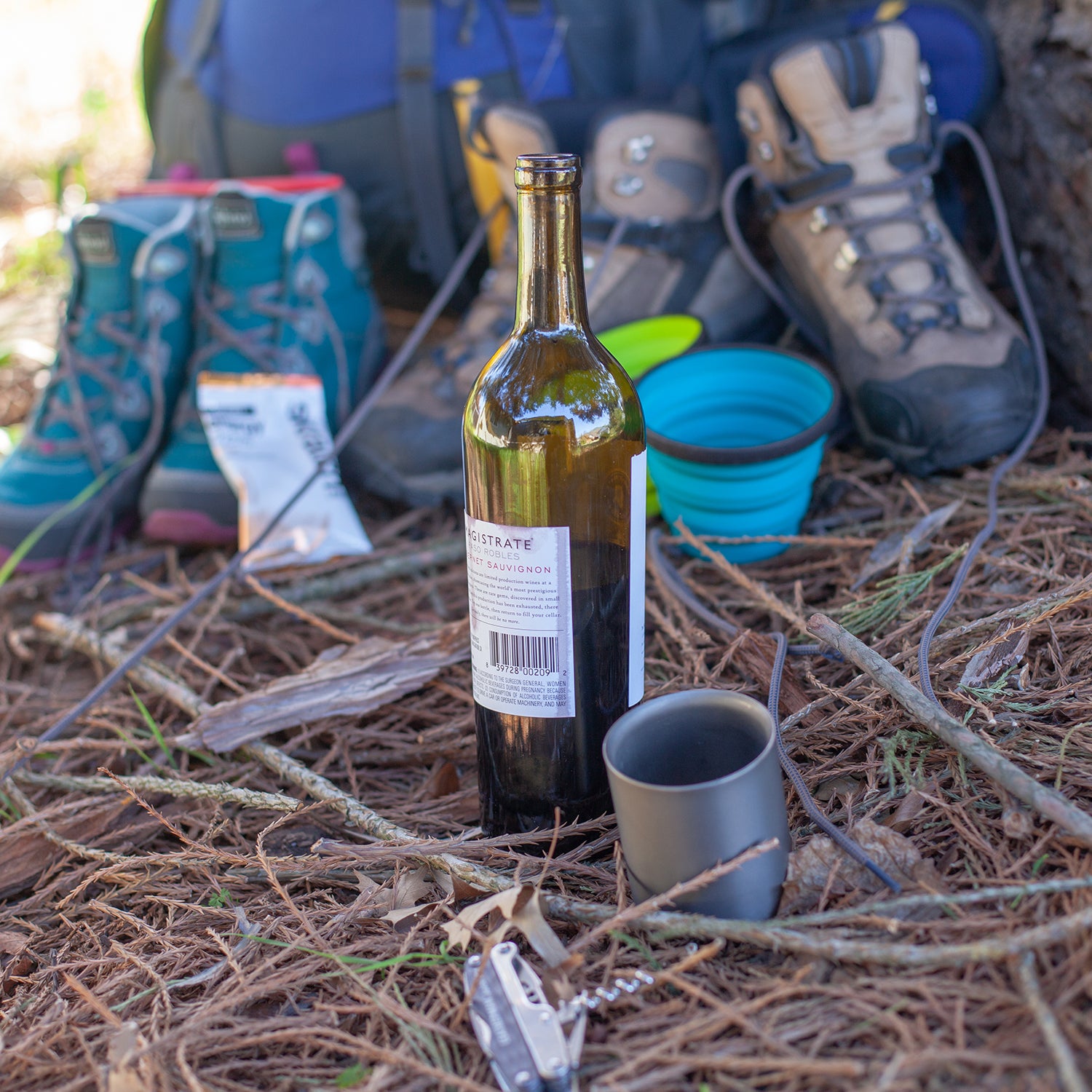 Heading out the door? Read this article on the new Outside+ app available now on iOS devices for members! Download the app.
So you love hiking and camping. Your boyfriend or girlfriend doesn't, but you really want them to. It takes some tact to introduce your S.O. to your favorite outdoor pastime. Do it right and you'll be able to enjoy it together. But getting too gung-ho could have them storming back to the trailhead, swearing it off entirely—or worse, you driving home solo. Gear can factor heavily into how comfortable they are, so here are tips to help you succeed in getting your partner started on the right foot.
#1. Keep the Luxuries High (and the Mileage Low)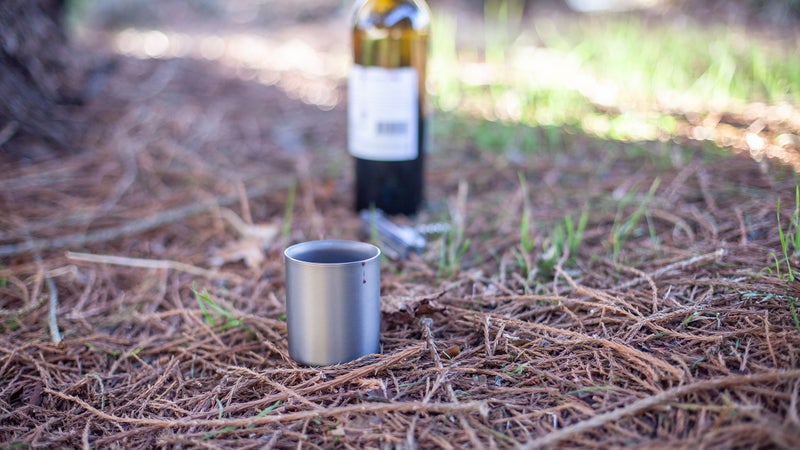 The blow-up Therm-a-Rest Air Head Pillow ($32) I take with me on some trips is totally superfluous, I know. These first camping trips with your significant other aren't about how tough you are, though; they're about guaranteeing that no one wakes up with a tweaked neck and a story about how shitty camping is. On top of creature comforts, bring nice booze, decant it into a GSI Soft-Sided Wine Carafe ($10), and enjoy it during your first sunset. I can hear the weight weenies now, spitting out their cutoff toothbrushes to exclaim, "Heavy packing will make you miserable!" But if you drop your mileage to single-digit days, a bottle of nice wine (especially if you store it in a water bottle or something lighter than glass) doesn't feel too onerous.
#2. Always Carry More Weight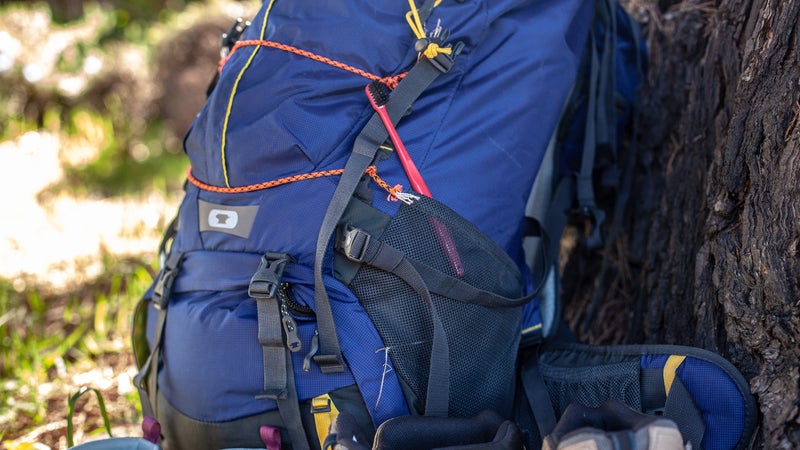 There is merit to the "divide things up equally" school of thought. I have known couples who use kitchen scales to make sure their loads are as equal as possible, so there's no resentment on the trail. Save that for later. It does not matter if your boyfriend was a D1 college linebacker and can squat a Sprinter van: on his first trip he will start whining if his pack is too heavy. If you're the more experienced hiker, make sure you're shouldering most of the burden. And invest in a pack with lots of padding. I have a Mountainsmith Lookout 60L ($90) that I loaded up when I introduced my in-laws to backpacking. Never did I find myself wanting to complain about the 70-ish pound load, thanks to the ample padding on the perfectly rigid carry.
#3. But Don't Mention You're Carrying More Weight
It's tempting to reply to any complaints from your partner with the fact that you have a bigger load. Resist the urge. You want them to look back fondly on their first hike, not remember it for an argument.
#4. Bring Extra Snacks and Water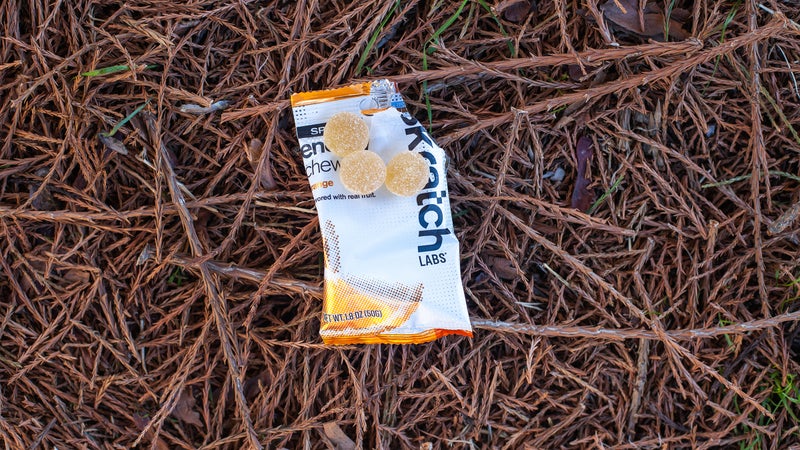 I turn into a petulant toddler when I get low on calories, while my wife is much better about not letting her hangry side show. I always bring two extra packs of Skratch Labs Energy Chews ($3) just in case.
#5. Pack Lube
No, not that kind of lube. A small stick of Body Glide Balm ($8). Suggest your partner apply it liberally on any chafing areas as well as the bottom of their feet. The cloying, dull pain of chafing or blisters is one of the biggest backpacking killjoys. Body Glide will make sure everything's running smoothly.
#6. Coach Your Partner (Lightly) on Their Footwear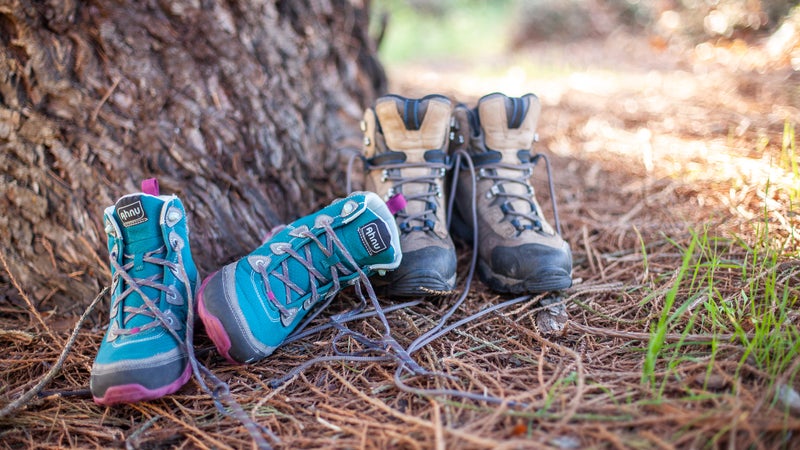 Having the right shoes makes all the difference. Suggest that they don't skimp on hiking boots. Hell, even throw some money in to help them upgrade. But don't tell them what boots to get. If they end up hating them, the fault should fall on a store employee, not you. Steer them to a specialty outdoor retailer who can get them in the right pair.
#7. Bring a Toothbrush
You can skimp on deodorant and eschew real bathing for a dip in an alpine lake, but the toothbrush is not the place to cut weight. Few things are as immediate of a mood killer as coffee-and-Mountain-House-Curry morning breath. Check out the eminently featherweight Zpacks Ultralight Travel Toothbrush ($3).
#8. Carry Plenty of Flatware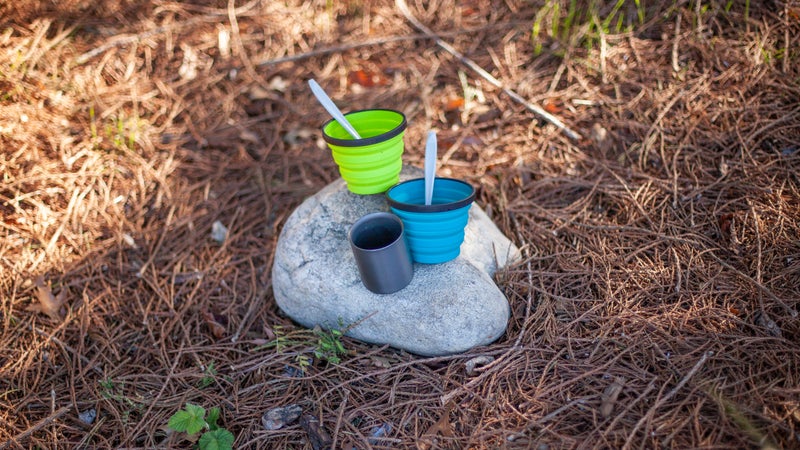 Bring two of everything. Getting in the way of a hungry S.O.'s ability to slurp Top Ramen at the end of a long day hiking because you only packed one bowl to save on weight is a guaranteed recipe for animosity. I love my Sea to Summit X-Bowl ($16), which weighs 2.8 ounces and packs up as small as a flapjack. Bringing two is no big deal—but watching someone else eat while you wait is.
Lead Photo: Sarah Jackson