Indefinitely Wild
Hawaii's Kilauea Volcano Erupts
The latest images, videos, and information from the scene
Heading out the door? Read this article on the new Outside+ app available now on iOS devices for members! Download the app.
A week of small earthquakes around Hawaii's Kilauea volcano led to a "spatter" eruption Friday morning, forcing residents to evacuate the area. Here are the latest images, videos, and information from the island.
The volcano is located on the east side of Hawaii's big island, fittingly in Volcanoes National Park, which is partially closed due to the danger.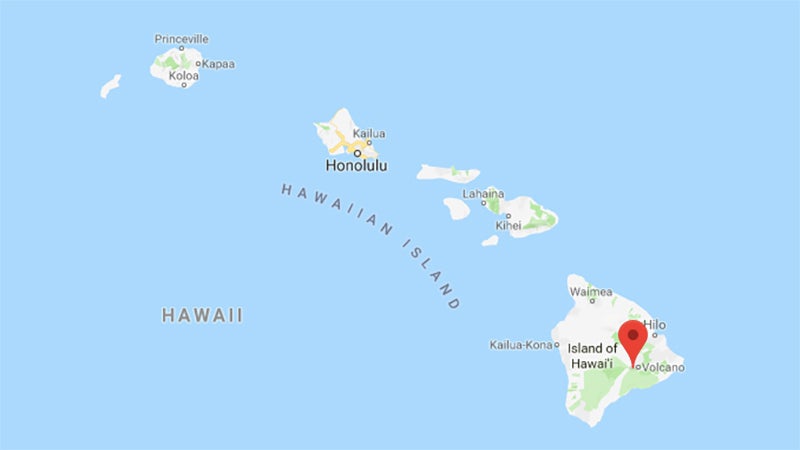 The eruption was preceded by hundreds of small earthquakes, giving locals plenty of warning.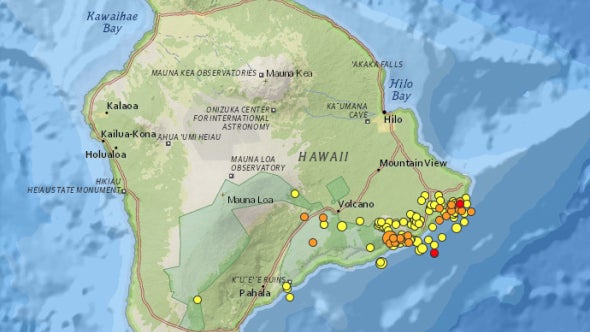 The first signs of an impending eruption started over a month ago, when the Pu'u 'Ō'ō crater in Kilauea's east rift zone began experiencing uplift, indicating a growing magma chamber below. More significant activity began on April 23, when a lava lake in another of the volcano's craters, Halema'uma'u, began pulsing, causing lava to spill into the surrounding crater. On April 26, a 90-acre overflow occurred—the largest since the volcano's last eruption in 2008.
On Tuesday, nearby residents noticed cracks running across roads in their neighborhoods.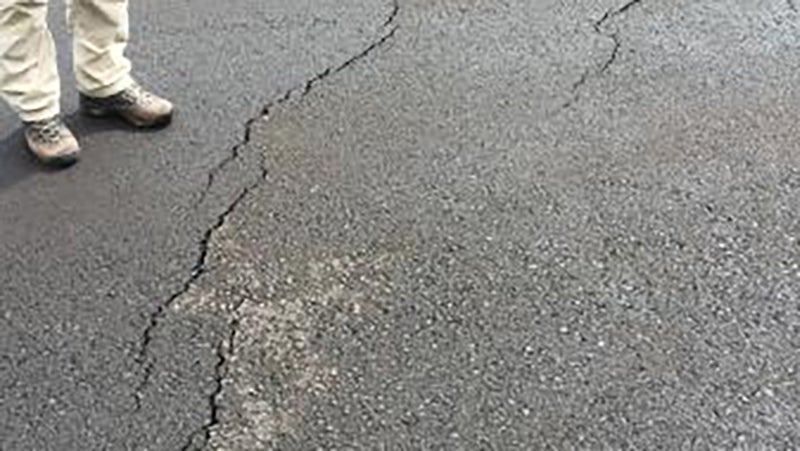 The eruption started Thursday. "An eruption has commenced in the Leilani Estates subdivision in the lower East Rift Zone of Kīlauea Volcano," stated the United States Geological Survey. "White, hot vapor and blue fume emanated from an area of cracking in the eastern part of the subdivision. Spatter began erupting shortly before 5:00 p.m. HST. Lava was confirmed at the surface in the eastern end of the subdivision, in the areas of Mohala and Leilani Streets. According to the Hawai'i County Civil Defense update at 5:40 p.m., all residents in Leilani Estates and Lanipuna Gardens Subdivsions are required to evacuate."
Then, early Friday morning, steam began pouring from those cracks in the road. That has since evolved into an active fissure, spewing lava 100 feet into the air, and emitting harmful levels of sulphur dioxide gas.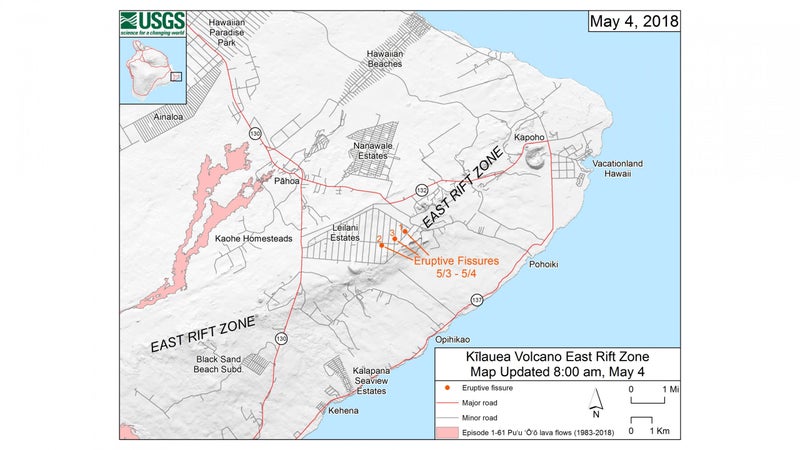 Evacuations appear limited to the immediate area. In fact, much of Volcanoes National Park remains open to visitors, who are surely having a very unique experience right now.
Update 4:30pm Pacific Time: Two earthquakes with epicenters near Kilauea struck Hawaii this afternoon, which could cause further vents to open.