The Best Knives and Multitools of 2018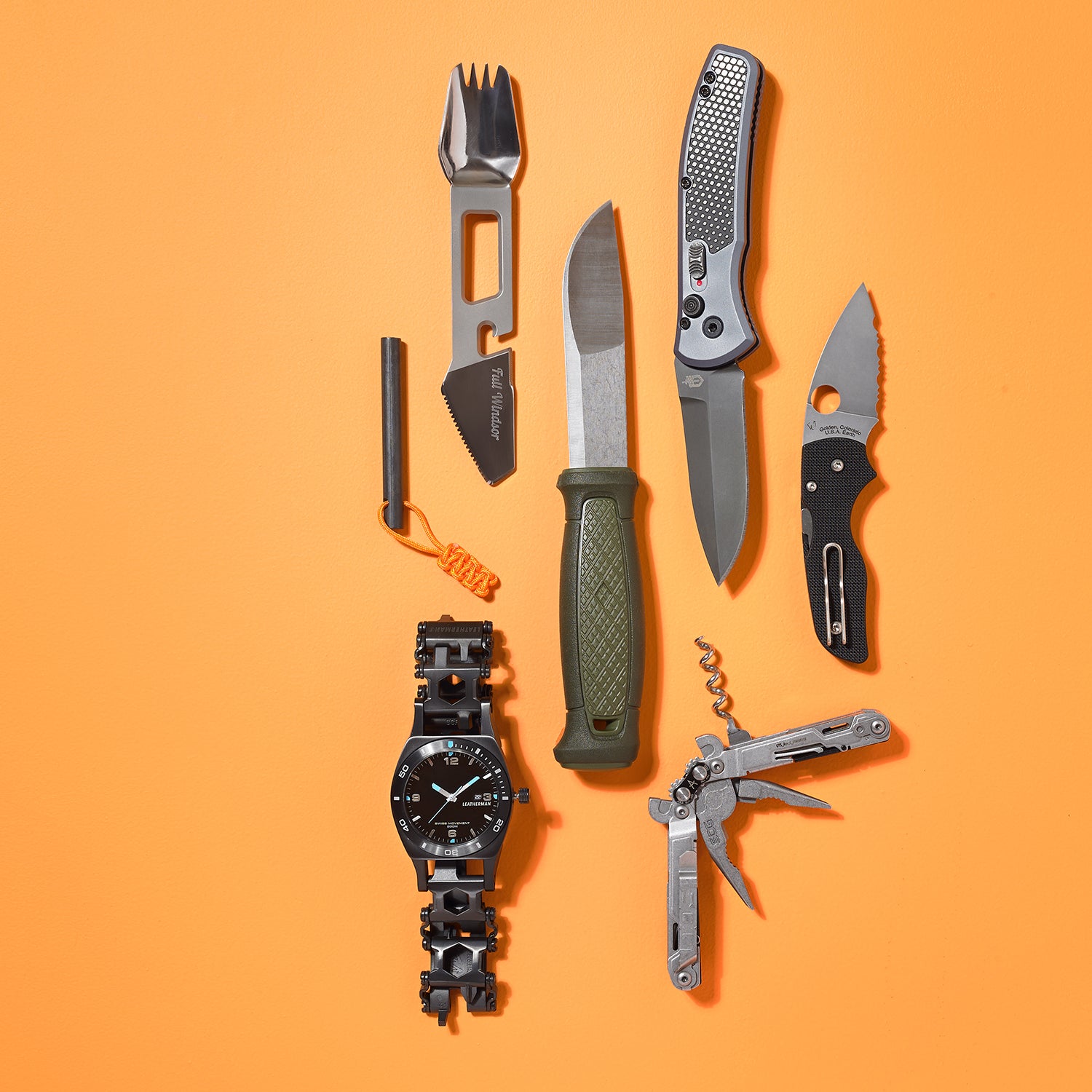 Heading out the door? Read this article on the new Outside+ app available now on iOS devices for members! Download the app.
For every task, there's the right tool.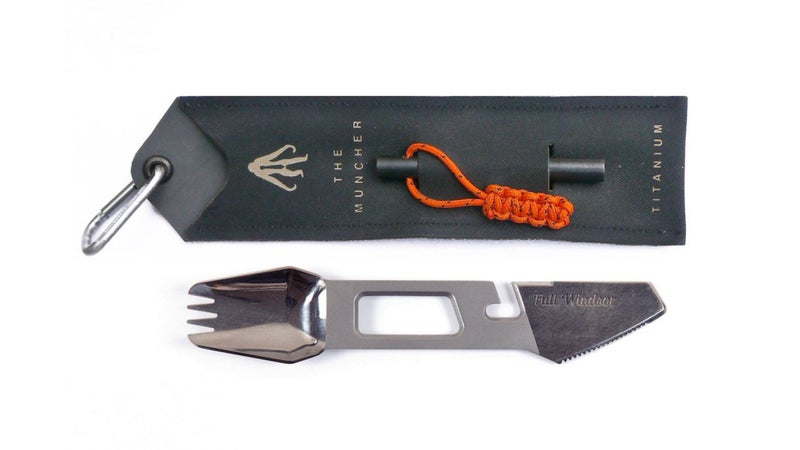 Full Windsor Muncher Spork ($50)
The 22-gram titanium Muncher is a versatile backpacking companion. Full Windsor took the much-maligned camping spork and beefed it up, adding ten functions and a ferro rod. Testers' only gripe: having the knife and spork at opposite ends makes it difficult to keep food steady when cutting.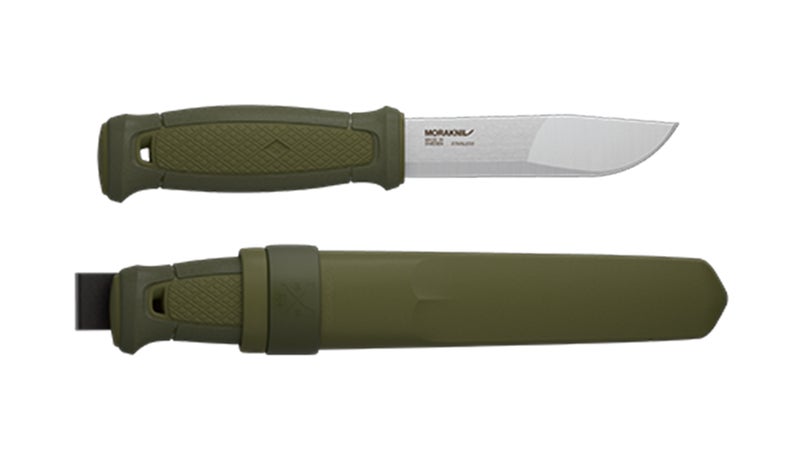 Morakniv Kansbol Knife ($44)
Made in Sweden, the Kansbol delivers the simplicity, quality, and feel we expect from Scandinavian blades, without the brutal price tag. The symmetrical polymer handle offers a five-finger grip and balances the knife for comfort in-hand. Translation: pure whittling pleasure.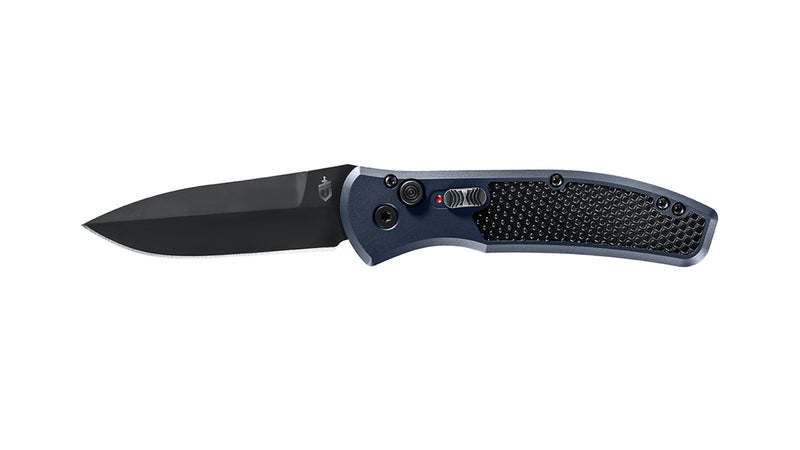 Gerber Empower Automatic Knife ($140)
Gerber has been making automatic knives for the military for decades, and that experience shows in the Empower. Push the button and the blade swings out crisply. The knife isn't all novelty: the heavily etched handle afforded ample grip when wet, and the drop-point S30V blade is razor sharp.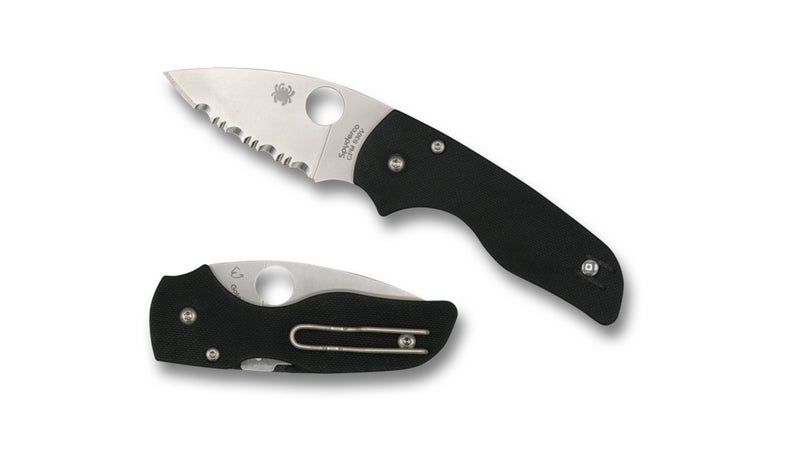 Spyderco Lil' Native Knife ($175)
When it comes to knives, a drop in size usually means a drop in utility. Not so with the Lil' Native. Roughly half an inch shorter than the original, the 2.4-ounce blade still tackled everyday tasks with aplomb. A blunt curve at the base accommodates index fingers, letting us really lay into the job of breaking down boxes.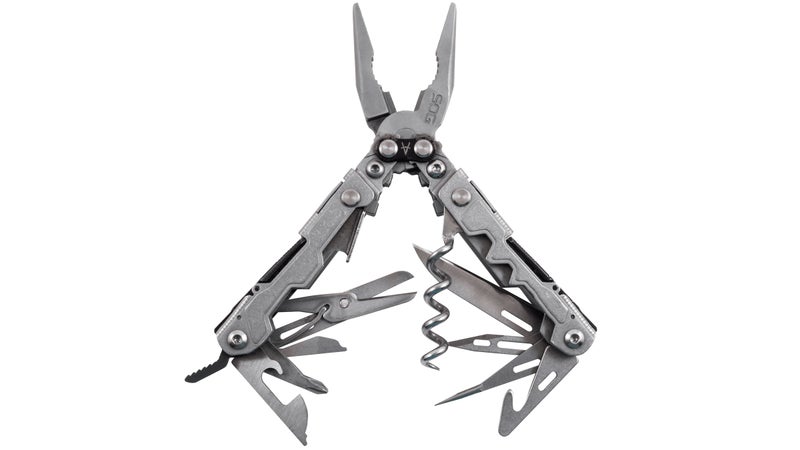 SOG PowerLitre Multitool ($67)
Another classic that got smaller was SOG's PowerLitre. The smaller version boasts 17 accoutrements—can opener, protractor, hard and soft wire cutters—despite a 4.6-ounce frame. It handled the heavyweight repairs testers needed it to when bikes and ski bindings went sideways.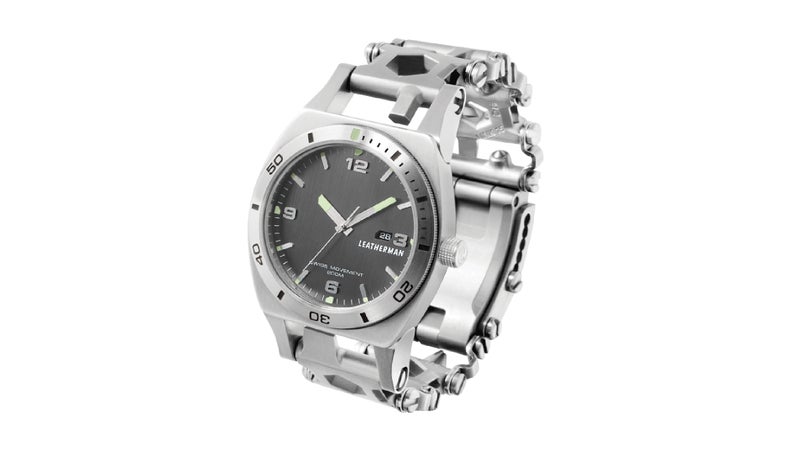 Leatherman Tread Tempo Multitool ($449)
We fell in love with Leatherman's original Tread bracelet multi when it came out in 2015. So imagine our excitement when we learned that the company had slapped a Swiss-made, 200-meter dive watch onto it. The small tools built into the links—hex driver, square driver, and so on—are best for tiny tasks like tinkering with electronics. And the watch injects a bit of burly steeze.