Maria Sharapova on Training and Mental Performance
The tennis superstar describes her favorite exercises and how she keeps a level head in tough moments, on and off the court.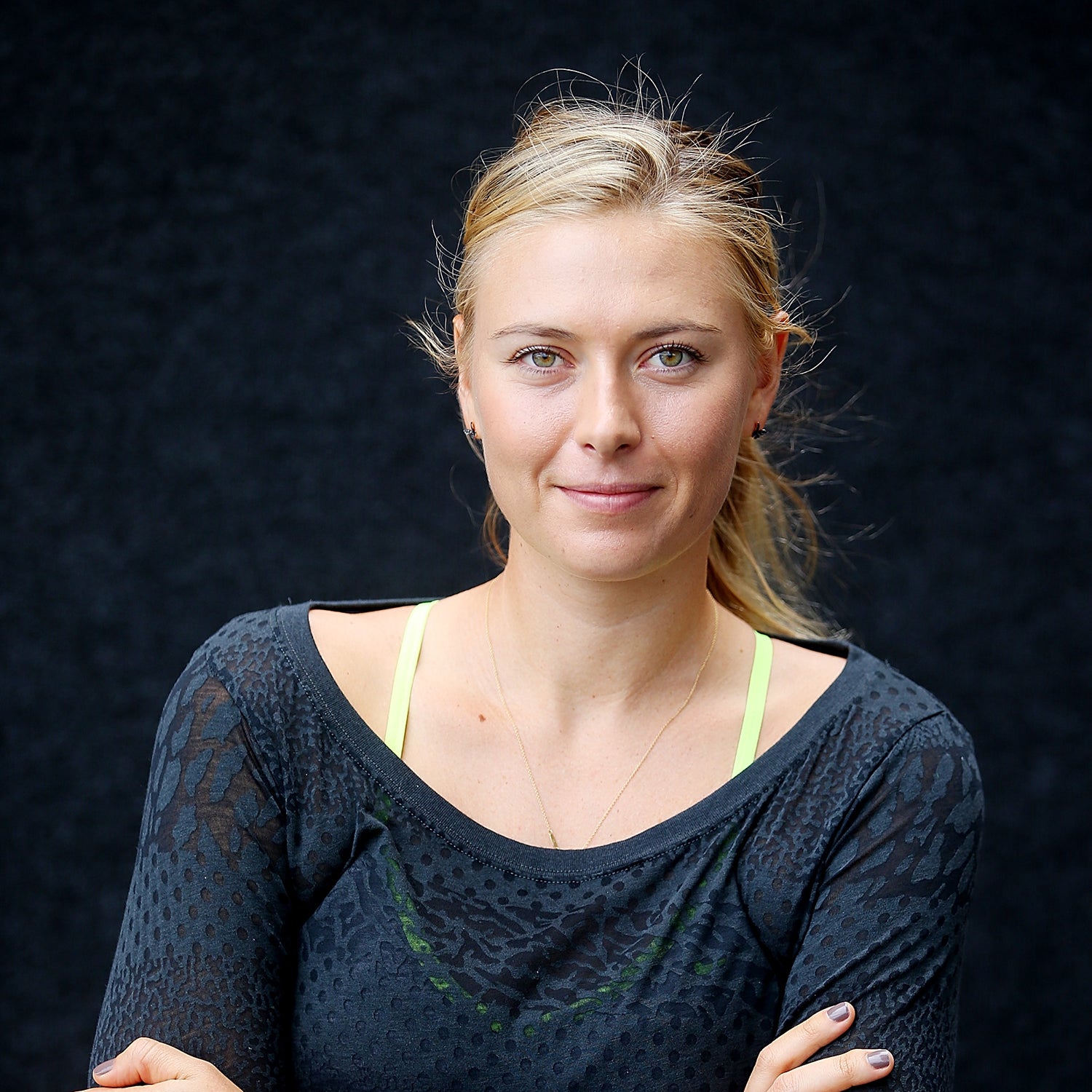 Chris Hyde/Getty(Photo)
Heading out the door? Read this article on the new Outside+ app available now on iOS devices for members! Download the app.
Maria Sharapova is one of the best tennis players in the world. She is the winner of five Grand Slam titles (two at the French Open and one each at the Australian Open, Wimbledon, and US Open) and an Olympic silver medalist.
In 2005, Forbes named Maria the highest-paid female athlete of all-time— a title she's continued to hold. Off the court, she's an ambassador for many of the world's top luxury brands and a number of Fortune 500 companies including Porsche, Nike, Evian, and Head. In 2007, she became a goodwill ambassador for the United Nations Development Program (UNDP) and has made significant contributions to Chernobyl-related projects. Her first book, Unstoppable: My Life So Far, was released last fall.
On a recent episode of The Tim Ferriss Show, Sharapova shared her detailed tactics for training, mental performance, mental toughness, and much more. Below is an excerpt of the conversation, edited by Outside.
---
You trained at the Nick Bollettieri Tennis Academy, which has produced the William sisters, Andre Agassi, Boris Becker. What makes that place so special?
First of all, it's located in a place where there's nothing else to do. You have no distractions. Second, I was one of the youngest ones at the academy. I had this incredible experience of seeing someone across the net that was two feet taller than I was, that was stronger than I was. And I had to figure out how to beat them. The other great thing was that Nick himself, he knew what to say, and he knew when to say it. He was so smart. And when you needed him, he was there. At 5:00 a.m., he's there on the court. He's the one that locks the place until this day. That dedication and that love and passion for what you do, it's incredible.  
What are some of the components of your fitness program that have helped most with injury prevention?
I like that you used the word prevention because a lot of the makeup of an athlete is about prevention. We do so much to try to prevent injuries, and we don't always succeed. But a big part of it are the little exercises, the tedious things, and the repetition. There's a lot of great exercises out there, but it's very rare that you keep doing them. The more consistent you are, the bigger the chance that you'll get healthy after an injury and also preventing something else from happening. Your body always compensates. If I have an injury in one place, your body, you brain, is so smart that it starts using other parts of the body. And, all of a sudden, you feel it somewhere else. Following through and really keeping at it is, for me, the most challenging thing.
What are some particular exercises that you incorporate?
In tennis, you have so many movements that are just back and forth and changing direction. So I work a lot on the joints and on balance. I use little, unstabilizing platforms where I really work my ankles and my knees, make sure those are all aligned and not wobbling too much. They seem like simple exercises. If you take a video of them, they're the ones that you don't want to post because someone will think you're not doing anything.  And I work on my core a lot because I believe it's the center of your body, and it controls so much. It puts the body together. It's like the glue.
If you could only choose a few core exercises to do, what would they be?
I love using the TRX band, hanging it and putting my feet in it and doing the planks. And then, sort of doing bicycles while you're in a plank when your feet are in the TRX. I do a lot on the physio ball. That's always simple. Most gyms have them. I like doing all different types of planks or just floor planks and extending your arms or extending your legs one at a time out. And I have completely changed my lower body performance and stability in the last six months using slant boards, which make you look like you're on the most unenjoyable drug imaginable. But it's this tiny, tiny adjustment that I feel like has changed my entire lower body by focusing on the feet.
I know you used to be into candles and aroma therapy. Is that still true?
Oh, I still love that stuff. You should see the room that I'm in right now. I have all of these oils and all of these candles. For me, it's about this feeling of being in your home environment and comfort. And that's something that you don't get when you travel so much. So, when I do, after I get back, every morning I turn on my incense and my candles, and I have my coffee. It's like the smell of being home.
When you are in a competitive situation and you're down, what do you do or say to yourself?
I take my time in between in my service games. I walk to the baseline. I move my strings around. I do a little pep talk, and it's very automatic. I think it's more of putting my eyes onto my strings and having this repetition that it doesn't matter if I won the point or lost the point. I'm on this this river that is going to get to where it's going no matter what rock is in the way, no matter what storm is on the way. The water is, ultimately, going to go down the river. It's a safe place for me because in tennis momentum changes so much, just like in life. One second, everything is positive, and you get bad news. You go from a great day to wow. I see those strings, and I see my fingers playing with those strings, and I think of being level headed and being not overly excited, not down. But being in this medium frame of mind.
What's one recommendation you have for someone looking to improve their tennis serve?
The one thing that I notice a lot with people that are just starting to play tennis—and it's not just about the serve, but it's in all strokes—is that they take their eye off the ball in order to see where the ball is going, which is a big mistake. In the beginning especially, the more eye contact you have with the ball, the more the strings of your racket are going to be on the ball. So, seeing the lines of the ball, visualizing that, will really help when you lift your arm up to hit a serve. We want to bring our arm right back down as we make contact. Keeping it up is something that I focus on when I make a few errors.
Lead Photo: Chris Hyde/Getty
Trending on Outside Online