Our Favorite Travel Gear of All Time
Change how you travel the world with these staff favorites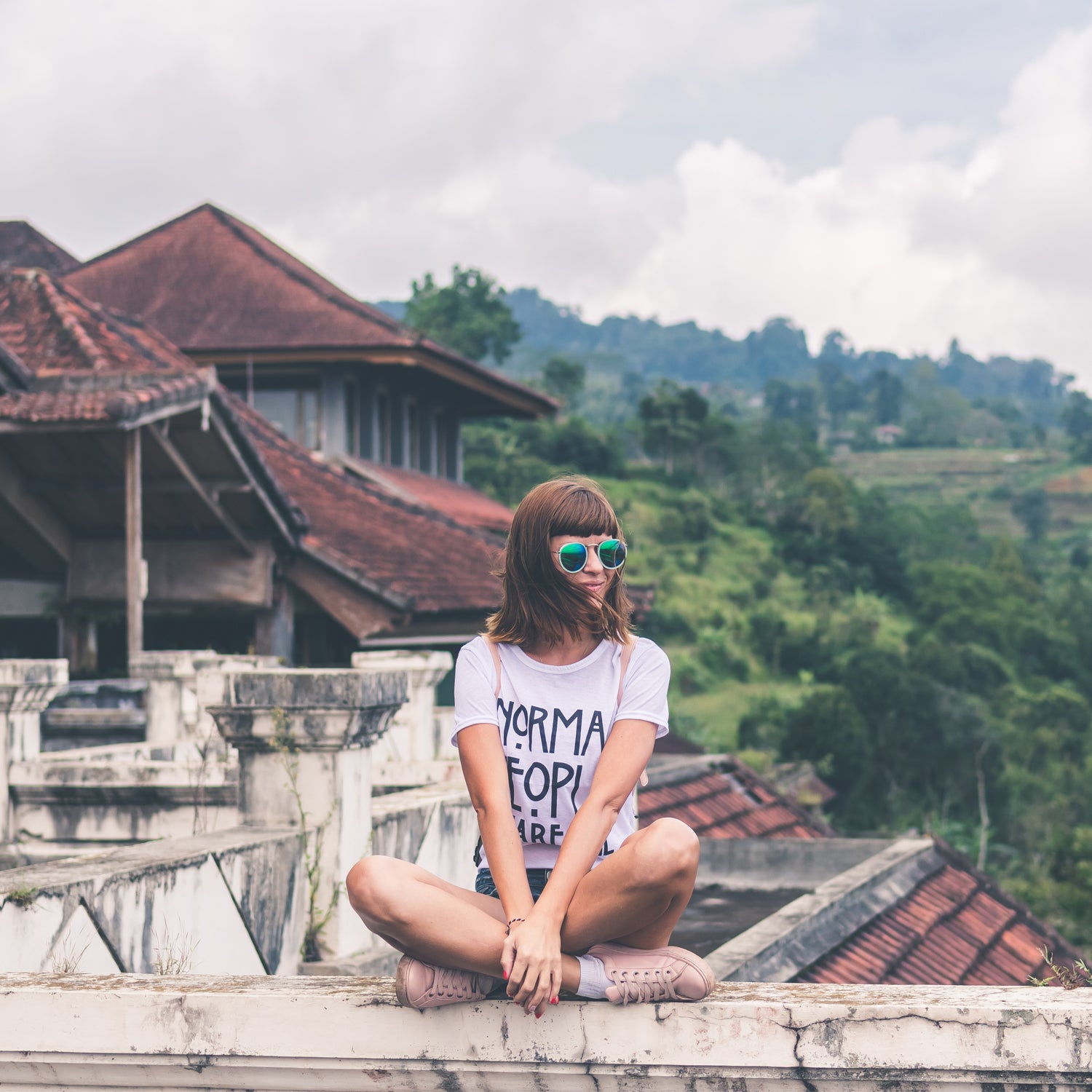 Heading out the door? Read this article on the new Outside+ app available now on iOS devices for members! Download the app.
The Outside staff is always on the move. We consider ourselves professionals when it comes to packing for grand adventures, and we all agree that outdoor gear makes the best travel gear. I polled the staff for their favorite travel products of all time. Here's what they had to say.
Evoc Bike Travel Bag ($485)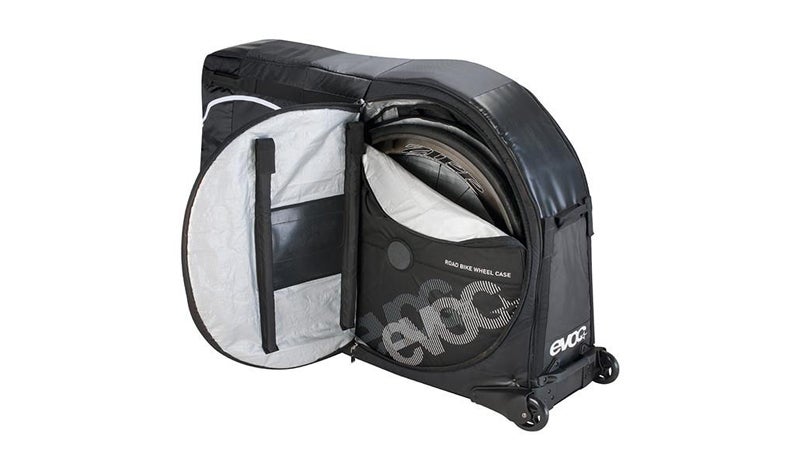 Flying with your bike is a pain. Not only is there the unavoidable dismantling and reassembling, but some airlines charge hundreds of dollars each way in oversized and overweight baggage fees. Enter the Evoc Bike Travel Bag. At 52 inches long, it easily accommodates your bike, and if your ride weighs less than 31 pounds, you can avoid extra fees on airlines like United and American. Plus, thanks to special padding that protects the drivetrain, the only disassembly required is the wheels, handlebars, and pedals.
—Nicholas Hunt, associate editor
---
Fjällräven Totepack No. 1 ($110)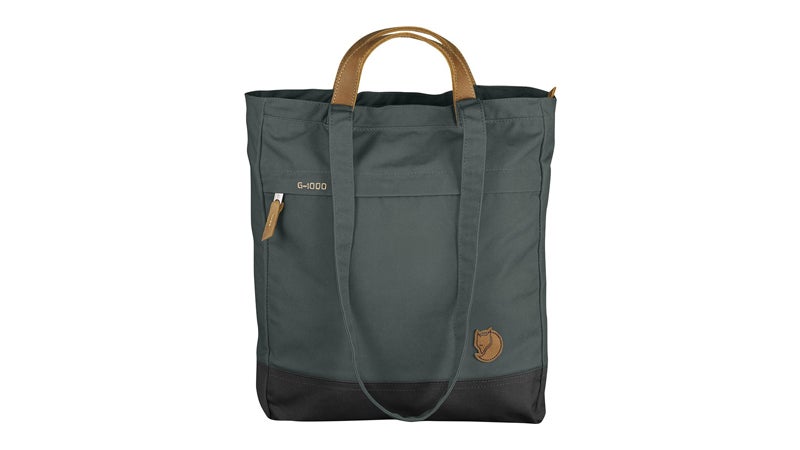 This waxed-canvas bag is smart Scandi design at its best. Long convertible backpack straps and stout leather handles put an end to awkward juggling. Two perfectly configured zip pockets lend organizational sanity. The nicely structured 14-liter capacity accommodates every in-transit necessity, and the slim profile stows neatly under the seat in front of you. I've had mine for four years, and it's aging like Helen Mirren.
—Aleta Burchyski, assistant managing editor
---
Goal Zero Venture 30 Power Bank ($100)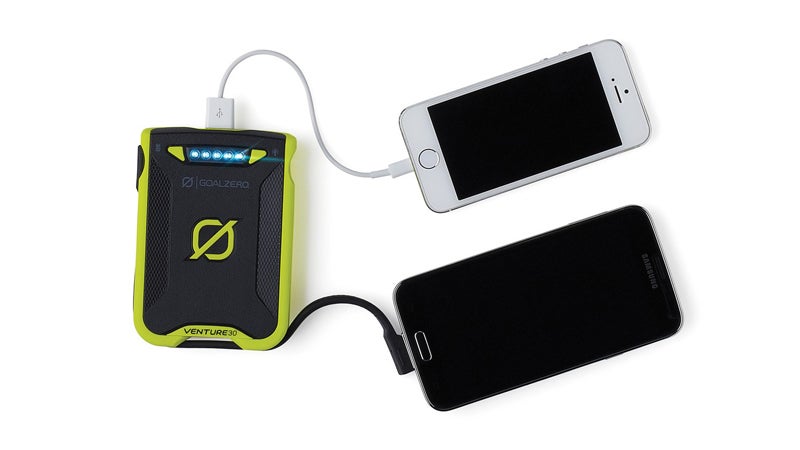 I have to travel several times a month for work, but getting almost anywhere from Santa Fe, New Mexico, is a challenge. There's the drive to Albuquerque (for most reasonably priced tickets). Then there's dealing with the connections. And I can almost always count on some sort of missed or delayed flight. All the while, I'm expected to stay within reach of the team. That's why I never travel without my Goal Zero Venture 30 power bank. It's good for a tablet recharge and a few phone power-ups. Plus, it's rugged enough to play double duty on camping trips to keep my watch and headlamps charged.
—Scott Rosenfield, digital general manager
---
Jansport Right Pack ($60)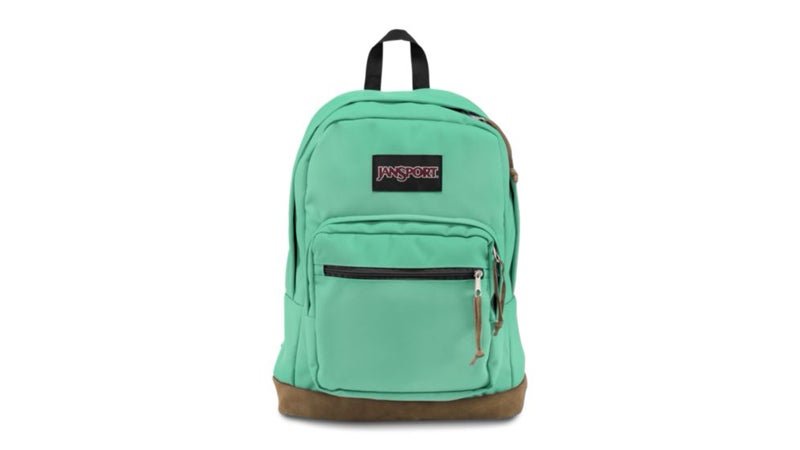 I can't remember the last trip I went on without my navy blue Jansport Right Pack, which I stole from my sister in high school. It's as basic as you can get, but there's something comforting about knowing exactly how to stuff at least half a week's worth of clothing and toiletries inside, plus the pack itself adds barely any weight and never seems to get stinky or dirty. Most miraculously, I recently realized I've been toting TSA red-flag items in the front pocket (a butter knife and a small bottle of contact lens solution) and my unassuming little backpack has somehow been rolling through airport security for months without getting me stopped. The sign of a true travel friend.
—Erin Berger, senior editor
---
L.L.Bean Stowable Daypack ($40)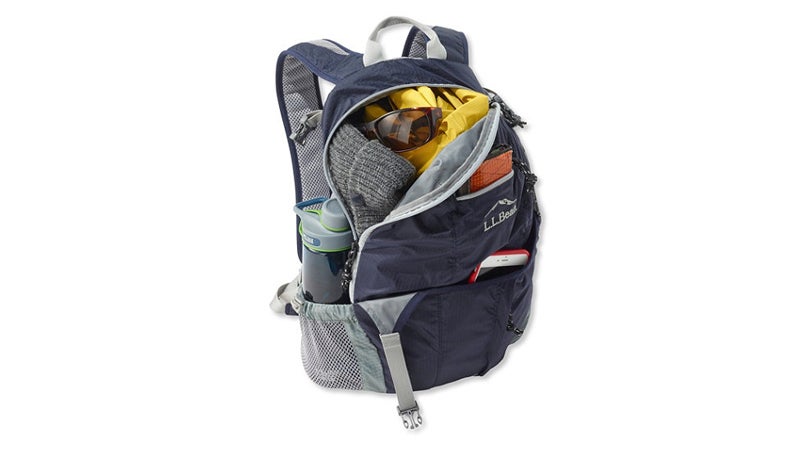 I often travel with only one 60-liter backpack. It's just big enough to carry all my clothes and accessories, while still being compact enough that I can carry it on a plane. But it's heavy, and once I get to my destination, I can't wait to drop the bag at an Airbnb and explore. That's where the Stowable Daypack comes in handy. It packs down to the size of a fist, so it's easily hidden in my pack when not in use, but when unfolded, it's big enough to carry my camera, a water bottle, and a map.
—Ben Fox, associate reviews editor
---
Patagonia Torrent Shell Rain Jacket ($130)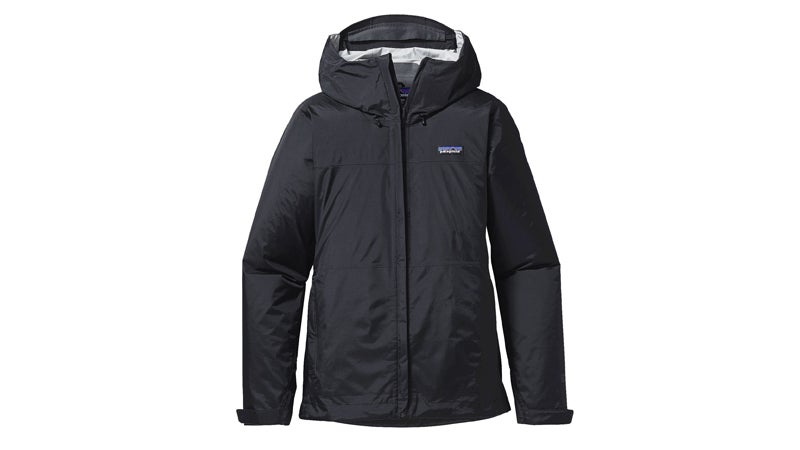 My favorite travel gear is the Patagonia Torrent Shell rain jacket. I have one in black and take it on every trip. It's an awesome light raincoat on its own and a great extra layer to throw over a fleece or sweater on colder days to block the wind. The black color shows no dirt and looks great in the backcountry or city. And it can handle some wear and tear—mine has lasted for years.
—Mary Turner, deputy editor
---
Osprey Porter 46 Travel Pack ($140)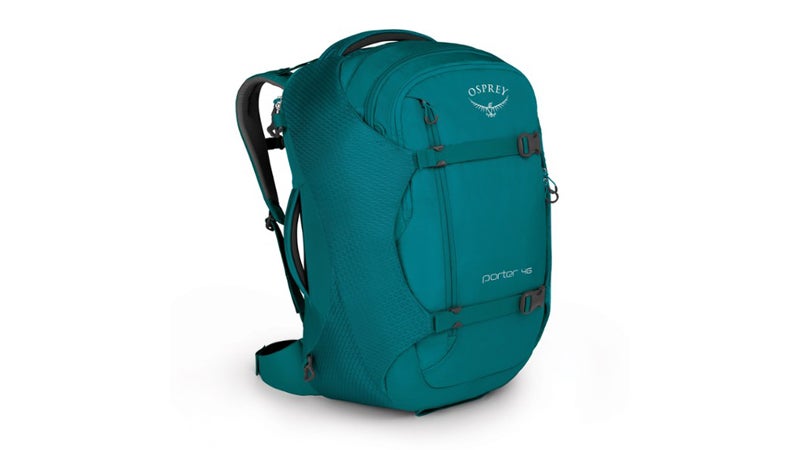 I invested in this travel pack from Osprey a few years ago, and now it rarely stays at home. The 46-liter capacity is perfect for international travel, and the side compression straps allow me to adjust the bag to different amounts of gear. Several exterior zipper pockets keep me organized and make sure I never lose my passport. I love the backpack design—it makes it easy to sprint through airports when one of my connections is inevitably late.
—Emily Reed, assistant editor
---
Sea to Summit Traveling Light Garment Mesh Bag ($25)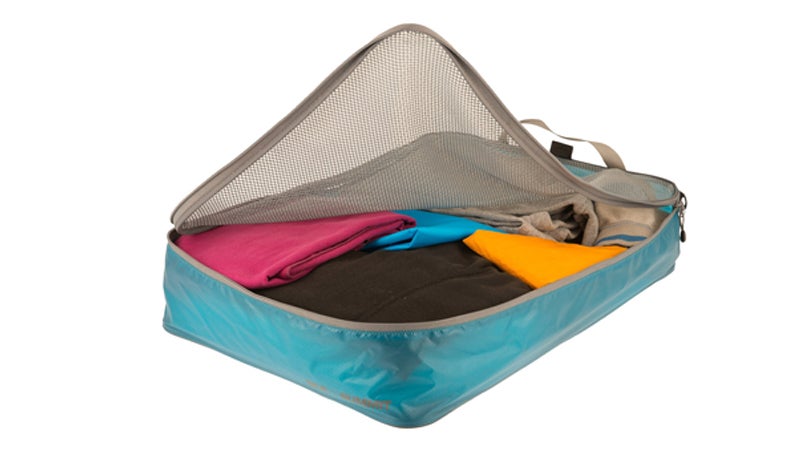 Most of the trips I take center around climbing or running, which means traveling with a lot of stinky, dirty active clothing. But I still need to pack at least some nice clothing for the occasional dinner or day in town. That's where this super-light nylon garment bag comes in handy. The size large is perfect for a few dresses and allows me to pack them flat so they don't get crumpled in the bottom of my duffel below mud-caked running shoes. It adds hardly any weight to my bag yet fits a surprising amount of clothing.
—Ariella Gintzler, assistant editor
---
Fjällräven Duffel No. 6 ($200)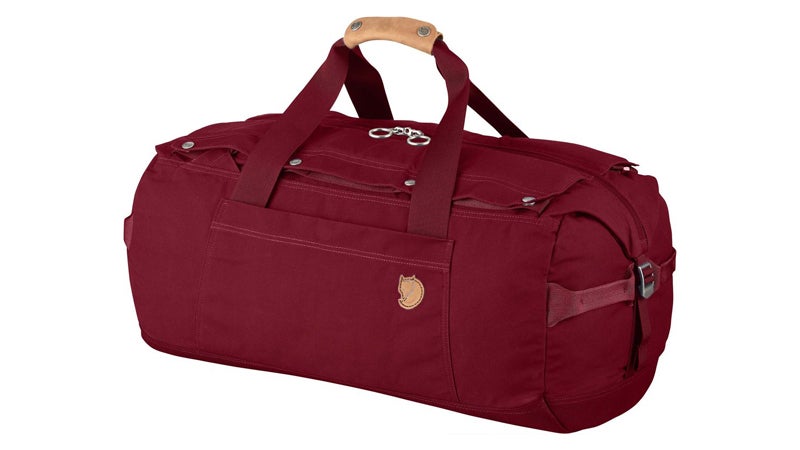 I absolutely love my Fjällräven Duffel No. 6 (size small). I like to take a carry-on no matter where I go, but I strongly dislike wheeling a suitcase around the winding cobblestone streets of Europe. The No. 6 packs like a duffel, and the backpack straps provided a comfortable carry last summer when I found myself wandering the streets of Paris for five hours before I could get into my Airbnb. I've received compliments or questions about this piece of luggage almost every time I've used it.
—Madeline Kelty, deputy photography editor
Trending on Outside Online