How to Bring Beer and Wine Home from Abroad
Traveling with beer or wine is easy if you follow these steps
Ed Norton/Getty(Photo)
Heading out the door? Read this article on the new Outside+ app available now on iOS devices for members! Download the app.
This summer, my wife and I decided to take a trip to Belgium to celebrate our fifth anniversary. As a beer nerd, I'd been dreaming of this trip for years. The country is renowned for its vast variety of styles and a brewing tradition dating back to the middle ages, and many beer lovers consider a trip there to be a pilgrimage. It was just that—we sampled the wares at such famous breweries as De Garre pub in Bruges and Cantillon Brewery in Brussels.
But beer is better when shared, and I wasn't going to miss the opportunity to bring home some rare bottles that are impossible to find in the United States to pour for friends. I looked into shipping all of it back home, but that proved to be expensive, and the regulations are complicated and vary depending on what state you're shipping to.
Turns out the best option is to just bring your booze home in your checked baggage. There are some rules you'll need to follow, but the hardest part is figuring out how to make sure you don't end up with a soaked suitcase and a bunch of broken glass. Here's how to do it.
The Paperwork
While there's no limit on the amount of alcohol you can bring back for personal consumption, the U.S. Customs and Border Protection suggests keeping it to one case per person. If you bring back more than one liter per person, you'll need to declare it on your customs declaration card. You could also be subject to some tax when going through customs. I didn't run into any issues and was able to bring home nine bottles of beer.
The Suitcases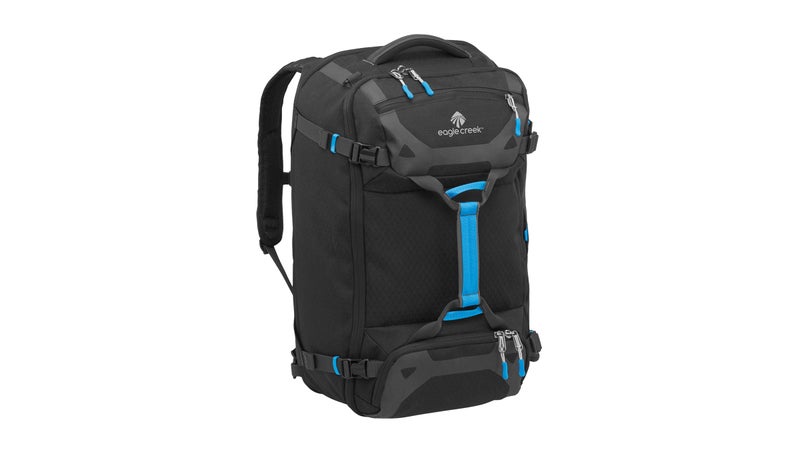 Eagle Creek Load Hauler Expandable ($129)
The key to all of this is having the ability to shift around what you packed. The fact that this bag expands was a huge plus. We moved the majority of our clothes and toiletries into this duffel for the flight back to make room for the beer in our other suitcase.
---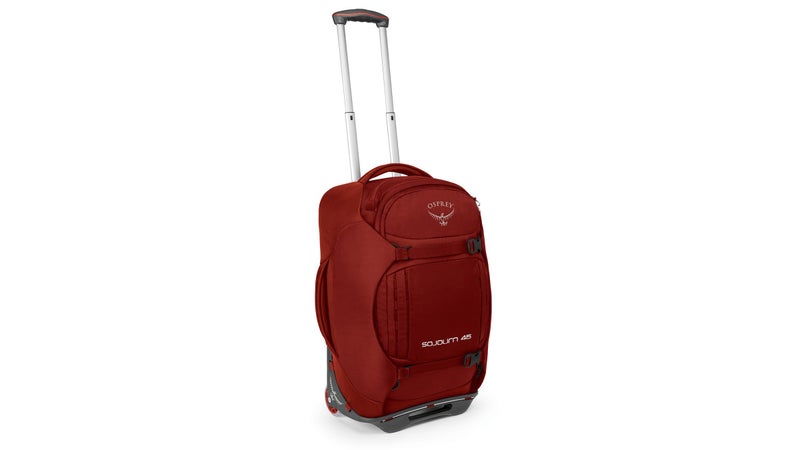 Osprey Sojourn 45L ($300)
This lightweight bag was insanely useful. It fits in an overhead bin and has a backpack harness that tucks away, but it also made for the perfect beer hauler. We avoided a checked bag fee by carrying it on for our flight to Europe, and then we filled it full of beer and checked it for the flight home. The hard sides provided extra protection, and the interior load straps helped secure everything so the bottles were packed tightly and wouldn't shift.
---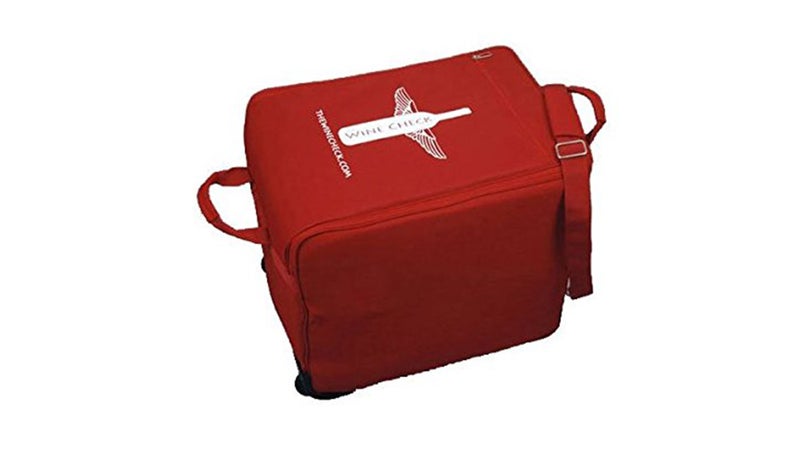 Wine Check Bag ($72)
While it's overkill for most people, if you plan on flying often with beer or wine, purpose-built luggage may be worth buying. The Wine Check Bag is basically a padded rolling suitcase made to fit a standard 12-bottle shipping box. (You can pick up a box at many wineries and breweries or order online.) You'd be hard-pressed to lose a bottle of beer or wine using it.
The Protection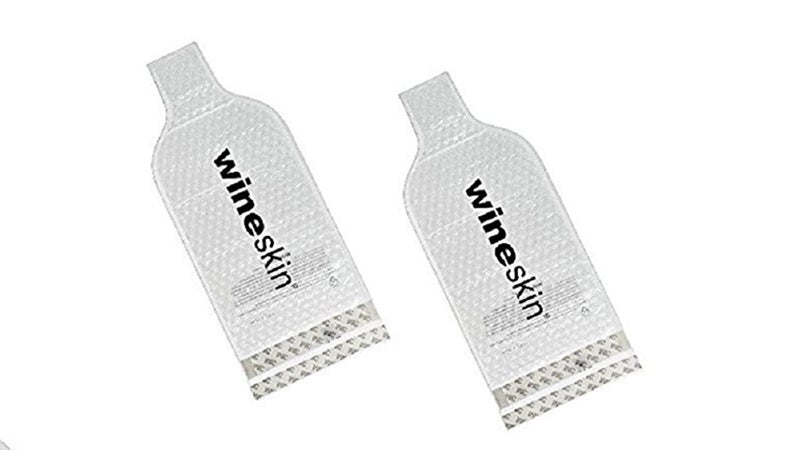 WineSkin bottle protectors ($9, set of two) 
These sleeves protect your suds from breaking inside your luggage. They come lined with bubble wrap and have a two-part adhesive seal that should keep your liquids contained in case of a spill. Designed for wine bottles, they're also the perfect size for the larger-format beer bottles we brought back and can even fit two regular-sized beers.
---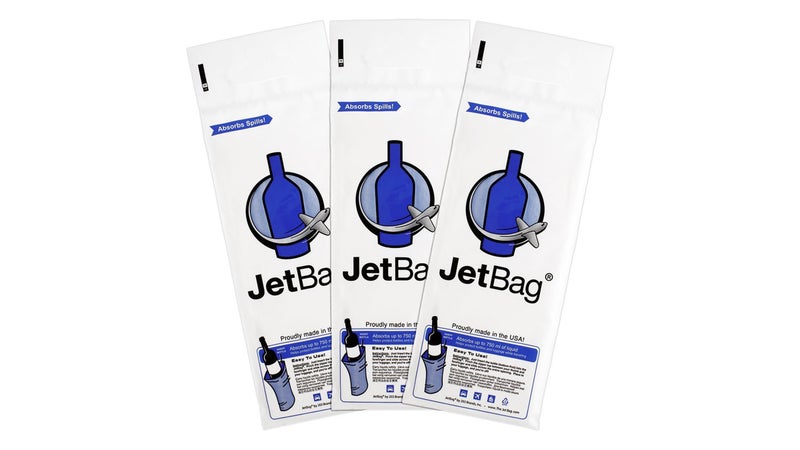 JetBags ($13, set of three) 
If you're really concerned about spillage, you should use JetBags. These reusable sleeves are lined with a material that protects your booze from impacts and can absorb a whole wine bottle's worth of liquid and keep it contained.
Lead Photo: Ed Norton/Getty